Animal Crossing NPC island visitor schedule in New Horizons explained
When should you expect to see NPC visitors on your island?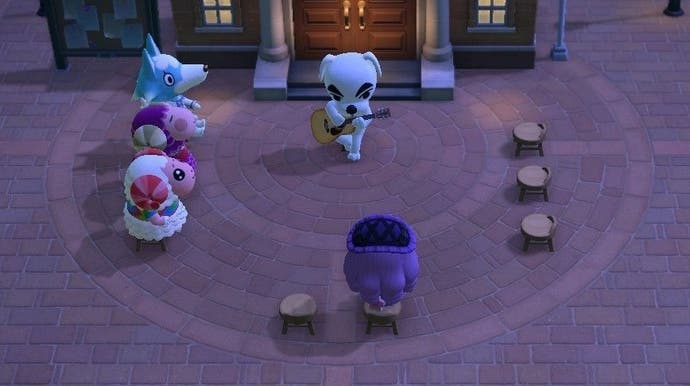 NPC (non-player character) island visitors in Animal Crossing: New Horizons are, as the name suggests, characters that don't take up permanent residence on your island.
Instead, they will visit your island for a day. This could be a specific day of the week or they can be part of a rotating schedule, which means that you're guaranteed a visit from them every two weeks.
Many of these visitors, such as Redd and Saharah, allow you to purchase items that no other merchant in the game offers, while K.K. Slider and Gulliver have unique ways to give you new items.
On this page:
Rotating NPC island visitors schedule in Animal Crossing: New Horizons explained
The majority of NPC island visitors you encounter in New Horizons follow a rotating schedule, which ensures that you receive at least one visit from each NPC every two weeks.
This means, for example, that if Redd, Saharah, Flick, Gullivarrr and Label all visit your island in one, then you are guaranteed to see C.J., Gulliver, Leif and Kicks the next.
Thank you to yuecrossing from Twitter for the help with this information.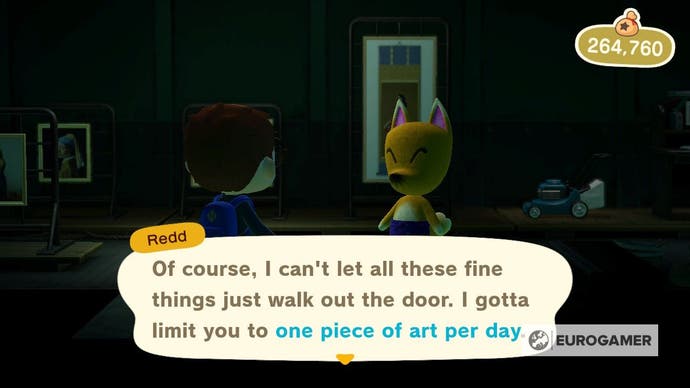 Special NPC island visitors in Animal Crossing: New Horizons explained
Currently there are five NPC island visitors, aside from Mabel, in New Horizons that can be considered special, which means that they do not keep to the same schedule as the other island visitors.
These island visitors are:
Daisy Mae will always visit your island every Sunday morning to sell her turnips and will leave at 12pm. Meanwhile, you have to unlock K.K. Slider by completing the main storyline of the game and then he will visit every Saturday or Sunday if an event intervenes.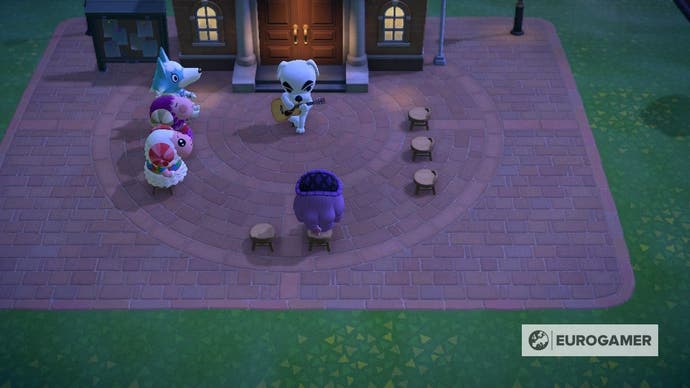 Celeste will only visit your island once a week during a meteor show, which are sometimes announced by Isabelle. Wisp, on the other hand, can appear multiple times a week between 8pm to 4am.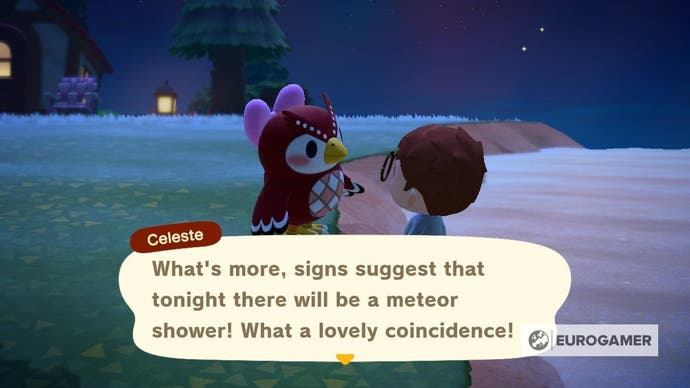 Finally, Pascal can be encountered once by per day after you've caught a scallop while diving. There is no guarantee, however, of how many scallops you need to encounter.
---
The Animal Crossing 2.0 update and Happy Home Paradise is here! We can help you with the new additions - including where to find Brewster, Gyroids, new villagers, ordinances, new fences, storage shed, new hairstyles, Froggy Chair, group stretching and Kapp'n boat tours. Cooking is now unlockable, so you need to know how to make both flour and sugar, as well as how to grow carrots, potatoes and tomatoes. Meanwhile, if you're new to Animal Crossing, our New Horizons tips can help with the basics. From the off, there's fish and bugs to catch, flowers and fruit to grow with. One long term goal is building your Happy Home Academy score. Finally, you need tools such as the new ladder and vaulting pole to fully explore.
---
Every NPC island visitor in Animal Crossing: New Horizons list
Below you'll find every island visitor who will venture onto your island in New Horizons, aside from Mabel, who has her own section.
We've decided this list into two sections - guaranteed island visitors, who will visit your island every week once unlocked, and rotating island visitors.
Special island visitors:
Rotating island visitors:
Good luck finding and meeting all of the visitors in New Horizons!