Animal Crossing ordinances: How to change ordinances, ordinance times and the best ordinance for you in New Horizons
We're in this together.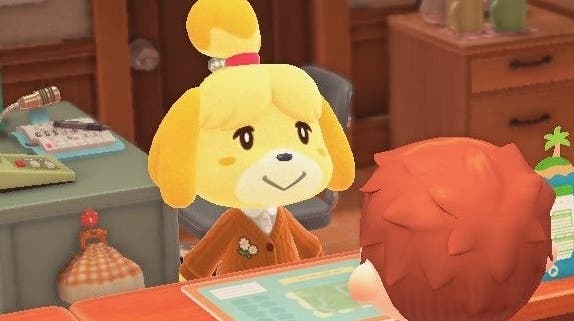 Animal Crossing ordinances are a returning island mechanic re-introduced in the 2.0 update.
As resident representative, you are now able to enact island ordinances. These allow you to set plans on site for the villagers in your island, assigning various tasks for them or just specific mandates that can best fit your own schedule.
In order to be prepared beforehand, we'll go through how to change island ordinances, as well as the ordinances list with the available options.
On this page:
How to change and enact ordinances in Animal Crossing: New Horizons
Once you have downloaded the 2.0 update to your Nintendo Switch, Isabelle will explain ordinances the next time you load up the game.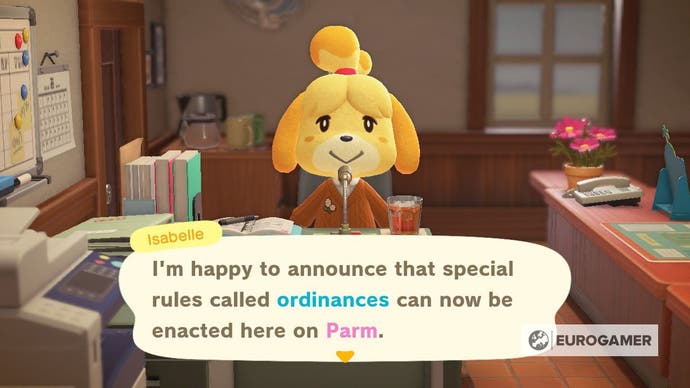 This means ordinances are unlocked automatically. To access and changes ordinances in Animal Crossing: New Horizons, visit the Town Hall by talking to Isabelle, then selecting Review Island Features, then Discuss ordinance.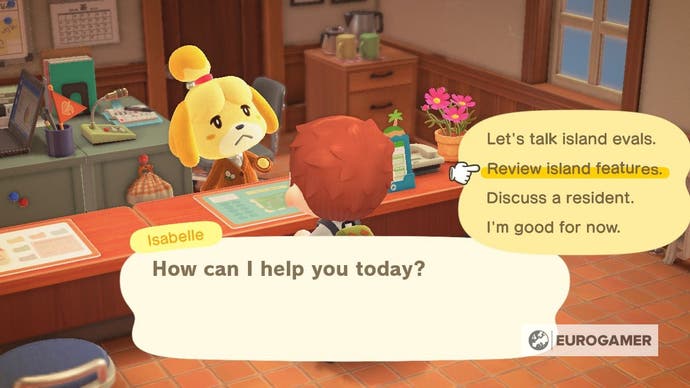 There are several requirements to ordinances - one, only the island's Resident Representative can make changes, and two, you must have 20,000 Bells in your inventory, as this will be required to access and change any ordinances.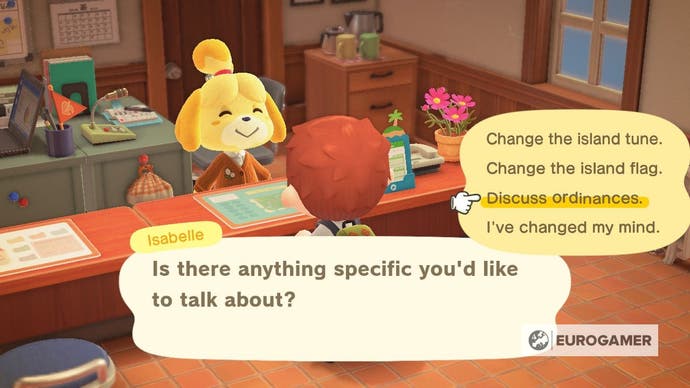 After explaining which (if any) ordinances are active, you have a choice of ordinances to enact. When you set one, it will be active the following day.
Now, let's see the full island ordinances list, and what impact they can have on your island.
---
The Animal Crossing 2.0 update and Happy Home Paradise is here! We can help you with the new additions - including where to find Brewster, Gyroids, new villagers, ordinances, new fences, storage shed, new hairstyles, Froggy Chair, group stretching and Kapp'n boat tours. Cooking is now unlockable, so you need to know how to make both flour and sugar, as well as how to grow carrots, potatoes and tomatoes. Meanwhile, if you're new to Animal Crossing, our New Horizons tips can help with the basics. From the off, there's fish and bugs to catch, flowers and fruit to grow with. One long term goal is building your Happy Home Academy score. Finally, you need tools such as the new ladder and vaulting pole to fully explore.
---
Animal Crossing ordinance changes and times explained in New Horizons
Ordinances are an interesting addition, especially if you were growing tired of villagers waking up late or not really helping around the island at all. Sometimes you just want to dedicate your evenings to your villagers as much as possible, but cleaning up ends up being the priority. Now they can go ahead and help you so you can focus on what really matters.
Here's the list of all Animal Crossing ordinances in New Horizons and their meanings explained:
Beautiful Island ordinance: Other villagers will help with weeding, watering flowers, and clearing trash from waters
Early Bird ordinance: Makes all villagers awake and active and businesses open an extra hour earlier in the morning (Nook's Cranny opens at 7am, Able Sisters at 8am)
Night Owl ordinance: Makes all villagers awake and active, and businesses open an extra hour later in the evening (Nook's Cranny closes at 11 pm, Able Sisters at 10pm)
Bell Boom ordinance: The cost of island costs increase by 20%, but so does the amount you earn from selling by 20%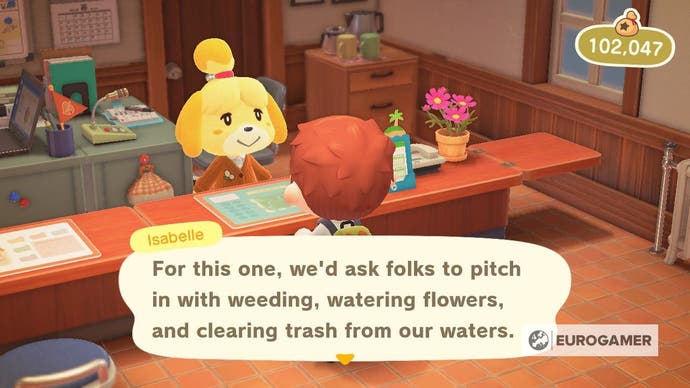 What is the best Ordinance in Animal Crossing: New Horizons?
We'd say the best ordnances to opt for Beautiful Island - essentially saving you the leg work on keeping the island as pristine as possible, useful for those going for a higher island rating - and Bell Boom, which is perfect for those who like to make money by selling.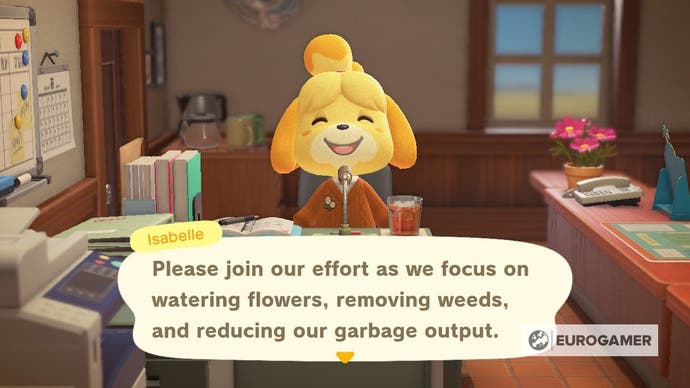 It should be noted that though Early Bird and Night Owl are also useful in that they add an extra hour of opening time to businesses, and don't shift them entirely - so for Night Owl, you'll still open as usual at 8am, but will then close at 11pm as well.
You can, of course, have no ordinance at all - but since Beautiful Island and the times have the least 'negative' impact (Bell Boom will increase prices to buy as well as to sell) then it's at least worth having one of those to your preference).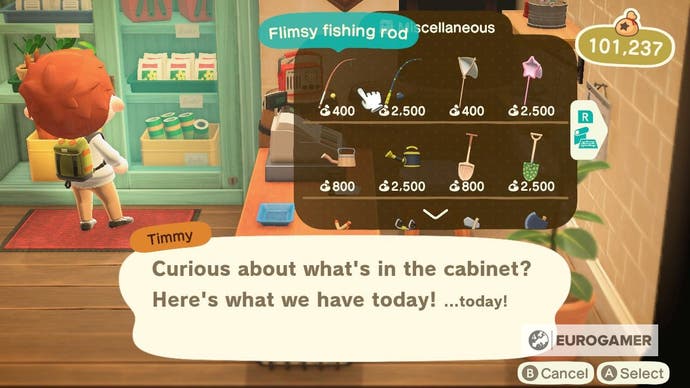 Interested in other new features while you wait for your ordinance to be enacted? We have explainers on Kapp'n boat tours and where to find Brewster.