Animal Crossing Brewster: Where to find Brewster in Animal Crossing New Horizons
How to welcome the coffee-curating columbidae to your island.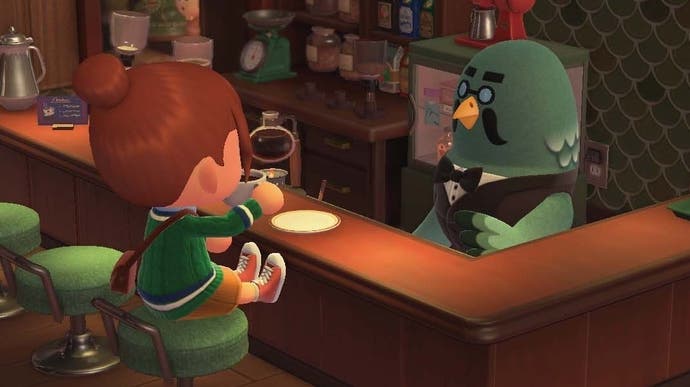 Animal Crossing's Brewster is finally making his way to New Horizons as part of the 2.0 update.
One of the most requested additions to the game since its debut in March 2020, Brewster and his cafe The Roost allows you to relax and enjoy a coffee with both friends.
Unlike previous games in the series, the cafe is not a standalone location, and instead will be part of the museum.
Once you get the cafe, you can spend some quality time with other villagers here - both those who are already on your island, and to invite others with amiibo support - and make friends with Brewster over time.
On this page:
How to unlock Brewster's cafe in Animal Crossing: New Horizons and why Blathers is not talking about Brewster
Brewster and his cafe, The Roost, will appear on the island as part of the museum, and as with other attractions, will need to be unlocked first.
To unlock Brewster in Animal Crossing: New Horizons, you must first visit Blathers in the museum. He will mention the idea of adding a cafe - but that his friend, Brewster, is currently nowhere to be found. He does, however, hint that he loves Gyroids.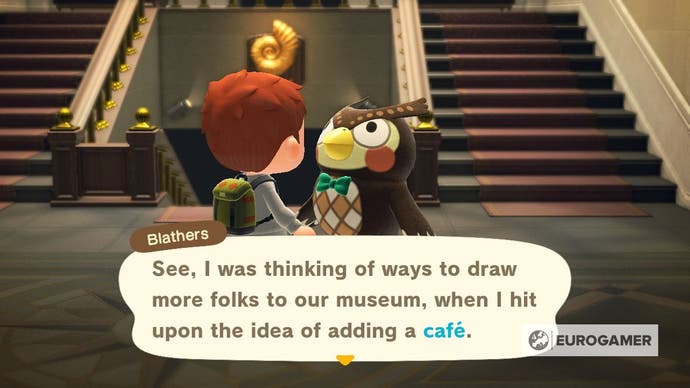 If Blathers doesn't mention Brewster, then it's likely you need to open up more of your museum and further establish your island. This can include:
It's also possible you might need a certain number of donations across all museum wings as well. Try fulfilling the above and returning to Blathers, and hopefully that should do the trick.