Animal Crossing new villagers: How to invite villagers, make villagers leave, become best friends and all New Horizons villagers listed
In our opinion Bob the cat is the best Animal Crossing villager.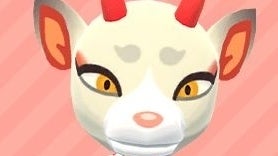 Villagers are the sentient animals who live on your island in Animal Crossing: New Horizons. They have a range of personalities and some are super cute (Bob), while others are terrifying (Pietro).
During your island life, you'll be given the opportunity to invite new villagers, become best friends with your favourite and, hopefully, help the ones you dislike leave.
We've also listed all the new and returning villagers in New Horizons on this page to help you plan your perfect island.
On this page:
New villagers and their personalities in Animal Crossing: New Horizons explained
The Ver.2.0 patch for New Horizons sees eight new villagers being added to the game.
These villagers may appear in your campsite or on a mystery island if you have a free house plot on your island. So, if you don't want to buy any Amiibo cards, gather those Nook Miles and a little bit of luck if you want to find any of these villagers!
Here are the new villagers, along with their species and personalities, in New Horizons:
| Name | Animal | Birthday | Personality |
| --- | --- | --- | --- |
| Cephalobot | Octopus | | Smug |
| Ione | Squirrel | | Normal |
| Marlo | Hamster | | Cranky |
| Petri | Mouse | | Snooty |
| Quinn | Eagle | | Sisterly |
| Sasha | Rabbit | | Lazy |
| Shino | Deer | | Peppy |
| Tiansheng | Monkey | | Jock |
How to get your first three new villagers in Animal Crossing: New Horizons
In previous Animal Crossing games, villagers would simply move into your town and set up a house. New Horizons, however, has changed this system to make it more in keeping with the deserted island theme of the game.
When you first arrive on your island, you'll be accompanied by two villagers and, as you slowly progress through the game, you'll be able to invite more villagers to your island.
The maximum number of villagers you can have living on your island is 10.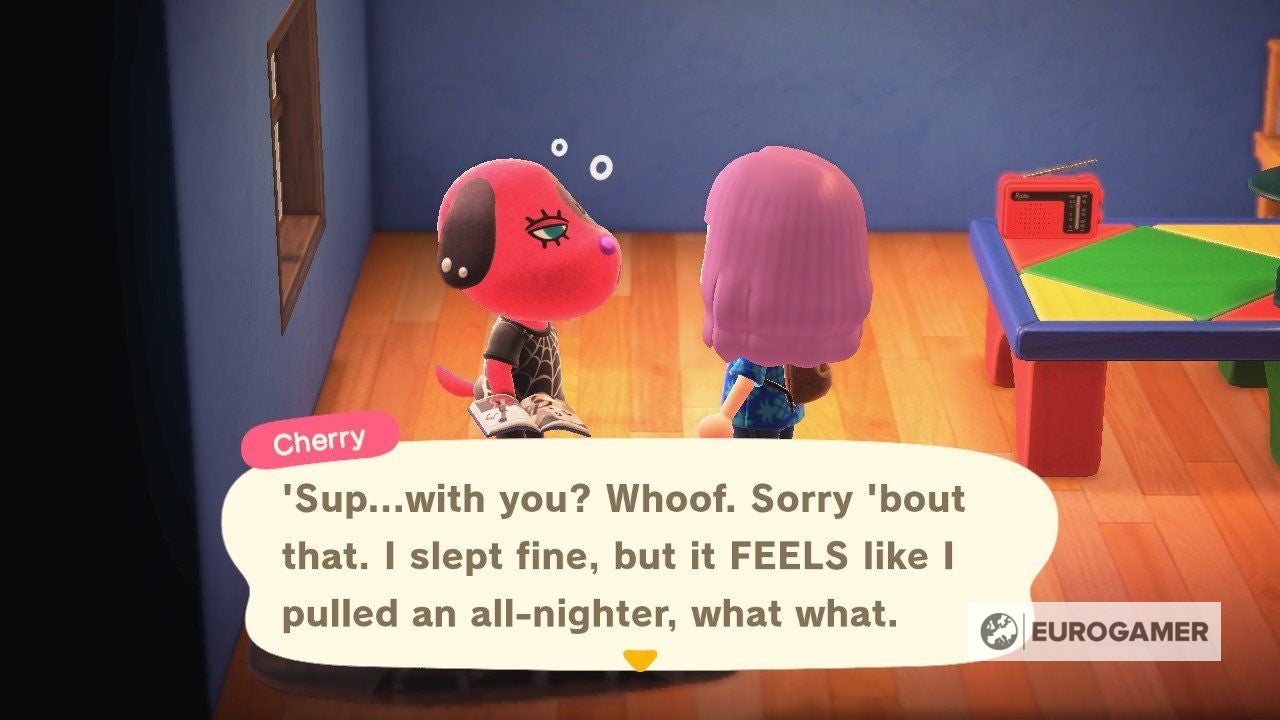 The first time you'll be able to invite new villagers to your island will be after Nook's Cranny opens. Tom Nook will give you three housing kits to place around the island. (This is also the same point you unlock the Ladder and your first Bridge.)
Once you've decided where to place these kits, you'll next have to build three pieces of interior furniture and three pieces of exterior furniture for the villager whose house this will be.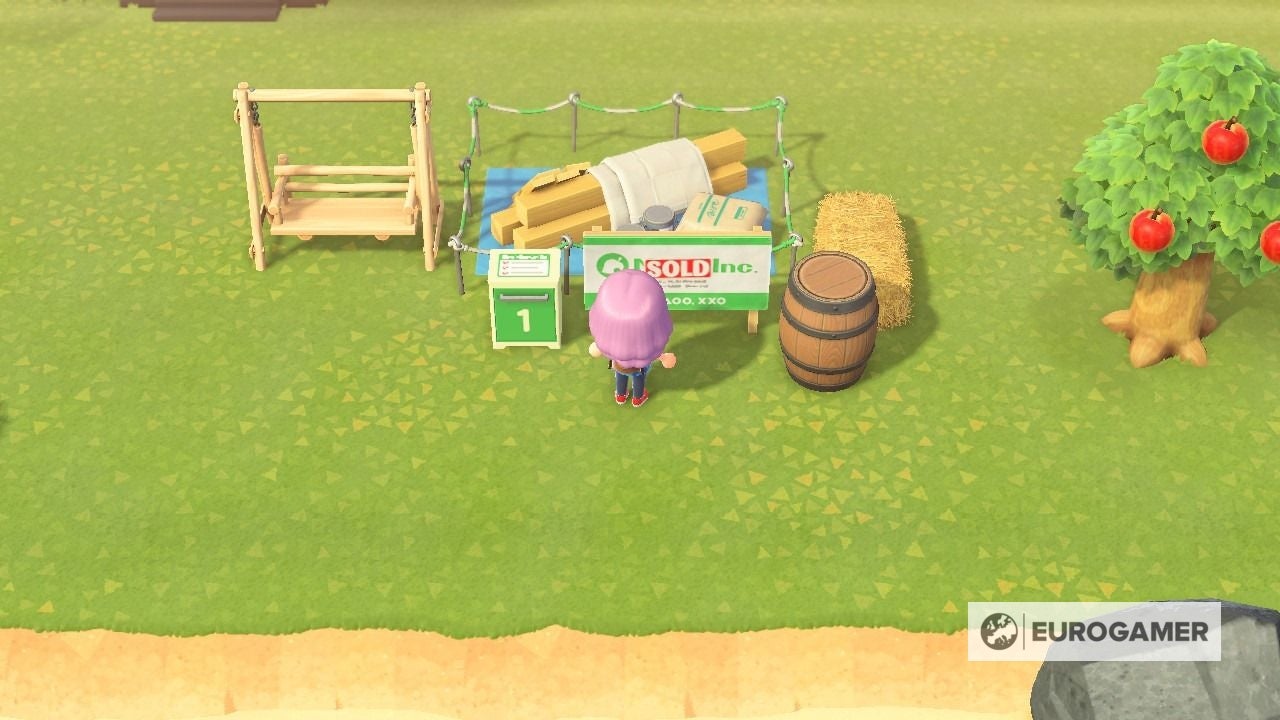 After crafting this furniture, your new villagers will settle on your island one day after the other. This means that if you build all the furniture in one day, then it will take three days for each villager to arrive.
This is the only time you're required to build furniture to make villagers move to your island. Instead, you simply have to set aside a plot of land for them to live on.
How to set aside a plot of land for a villager's house
You'll now have to wait till you've upgraded Residential Services and to invite more villagers to your island. When Residential Services is upgraded, Tom Nook will offer you a variety of Island Infrastructure options. One of these will be assigning plots of land for villager housing.
Setting aside a plot of land for a new villager will cost you 10,000 bells.
Thankfully, you won't have to build any new furniture for these villagers. Tom Nook will call you when a plot of land has been sold to a villager. This can either be one you've invited or a randomly selected villager.
You'll also be rewarded with some Nook Miles once they move in.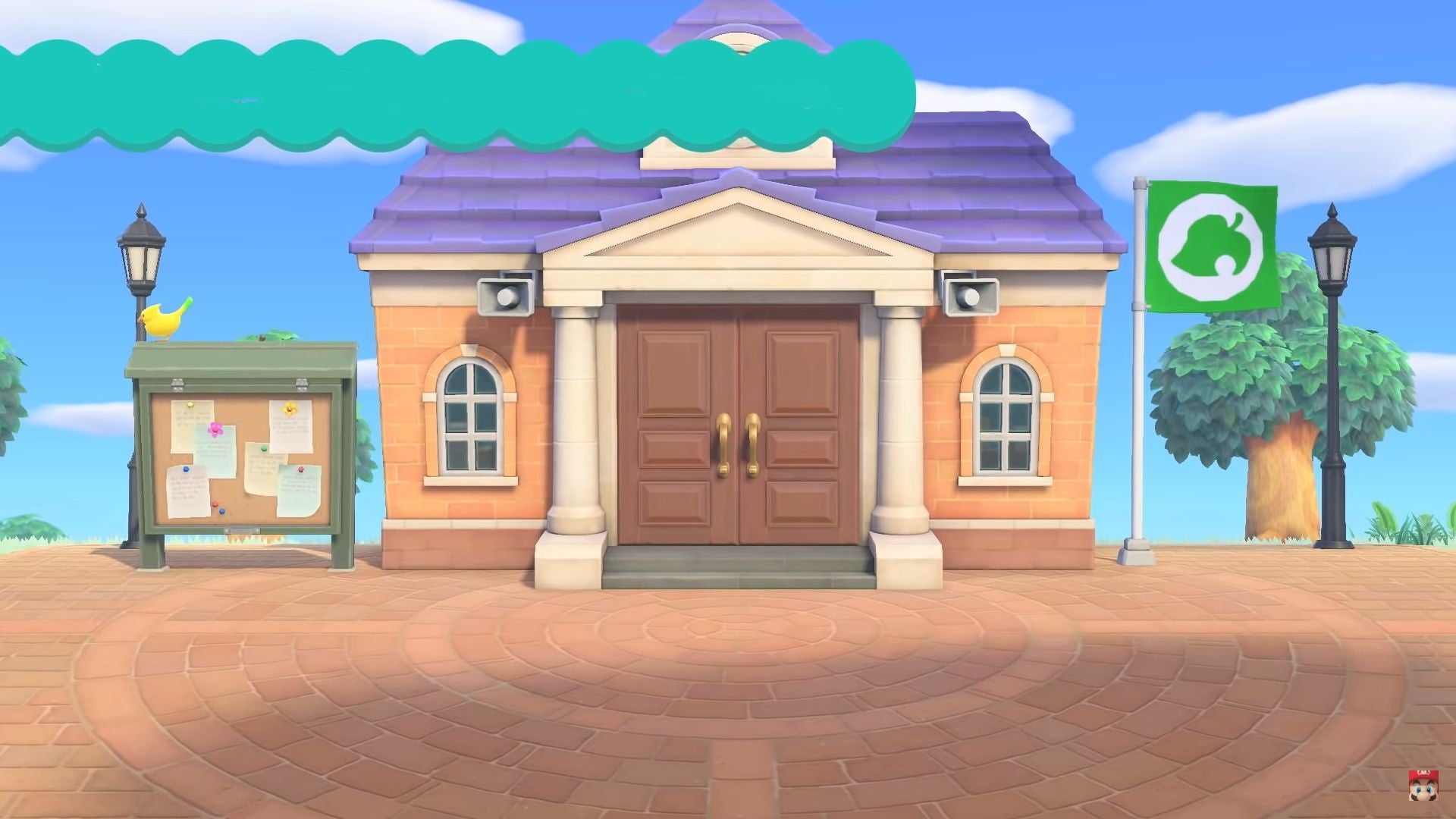 How to invite new villagers in Animal Crossing New Horizons
Now that you've set aside some land for housing on your island in New Horizons, it's time to invite some new villagers.
You can choose not to interfere and, if you do so, the plot of land will eventually be brought by a randomly selected villager after a couple of days. You can discover who brought the plot of land by reading the sold sign.
If you'd rather exercise some control over who moves onto your island, then there are three ways, which don't involve amiibo cards, to invite villagers to your island in New Horizons:
Inviting villagers from Mystery Islands
If you have a free plot of land on your island, then a randomly selected villager will appear on any Mystery Island you visit. They will continue to appear, until this plot is sold and, if you have no land for sale, then every Mystery Island you visit will be uninhabited.
To go on a Mystery Island tour, you must first purchase a Nook Miles Ticket, which costs 2,000 Nook Miles, from the Nook Step in Residential Services. Take this ticket to the airport and you'll be flown to a randomly selected island, which will contain one villager if you have a plot of land for sale.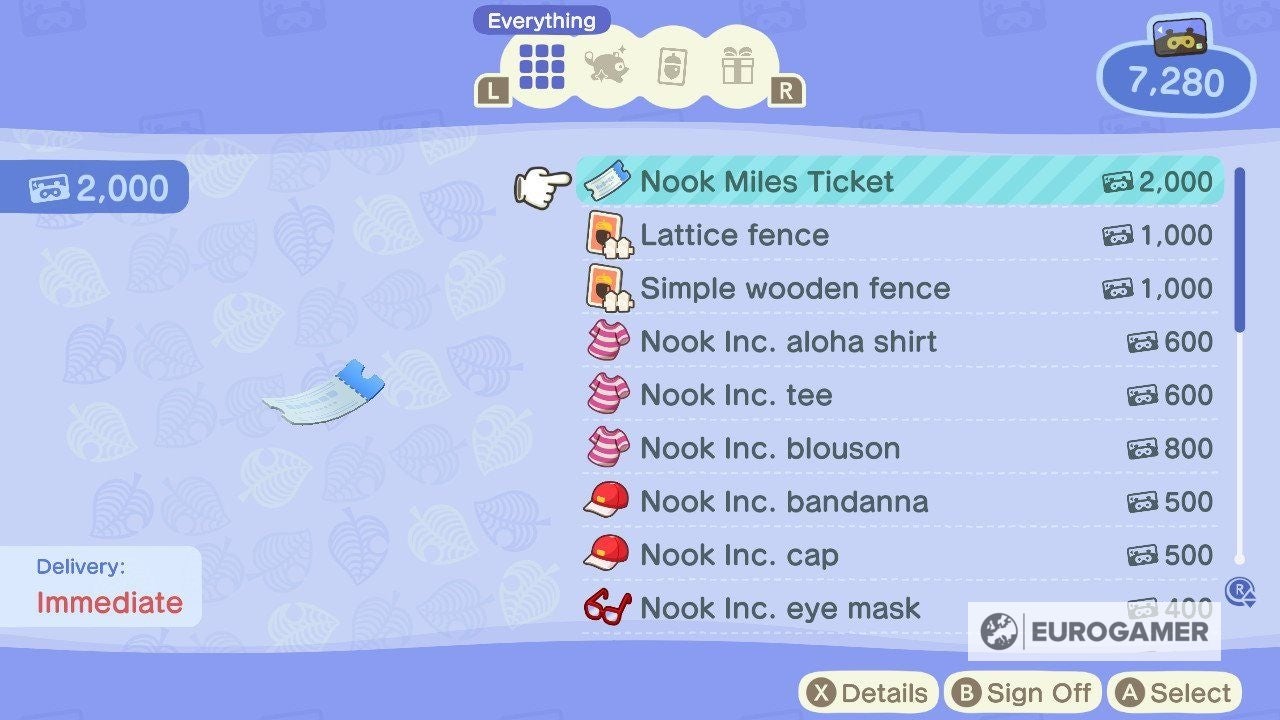 There's no guarantee which villager will be visiting this island, so, if you're looking for a specific character, then we recommend saving up a large number of Nook Miles. This will allow you to visit multiple Mystery Islands in a row. It will still be luck of the draw, but, without amiibo cards, this is the easiest way to find your favourite villager without simply waiting.
If you like the villager inhabiting the Mystery Island, then start talking to them. Eventually you'll be given the option to encourage or discourage them from moving to your island. If you really don't want that villager moving to your home at all, then we suggest ignoring them entirely.
If you do encourage them to move, then they will purchase the plot of land that you currently have for sale and will move to your island in the following days.
The campsite
After you've upgraded Residential Services, Tom Nook will ask you to build a campsite on your island.
Once the campsite is up and running, there's a chance that a villager will visit the campsite. Isabelle will tell you in her morning announcements if someone is camping on your island, so you don't have to worry about missing a visitor.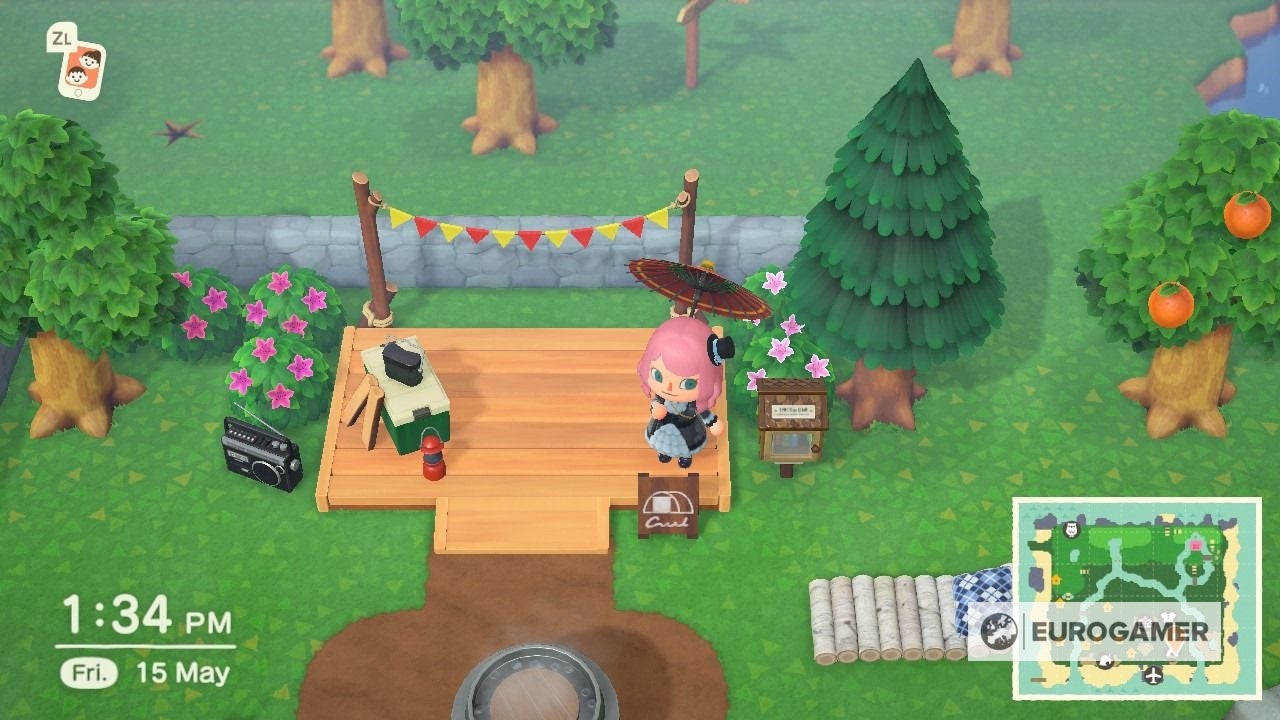 Talking to the camper may lead to you playing a game of chance with them and, if you win, you'll be rewarded with either a new piece of furniture or a clothing item. There are no consequences if you do lose, so don't worry if that happens!
At some point, the camper might decide that they want to move to your island and, depending on whether you have a plot of land available, two things will happen.
If you have a plot of land for sale, the camper will purchase that land and move in.
If you don't, the camper will ring Residential Services, only to discover that your island is full. Upset, the camper will ask if you know of any villager who would like to move - you'll be given the option to answer yes or no.
Selecting yes will cause the camper to select one of your current villagers and then you can agree to whether or not this chosen villager leaves. You have no control over which villager the camper chooses, so be prepared for them to possibly select one of your favourites.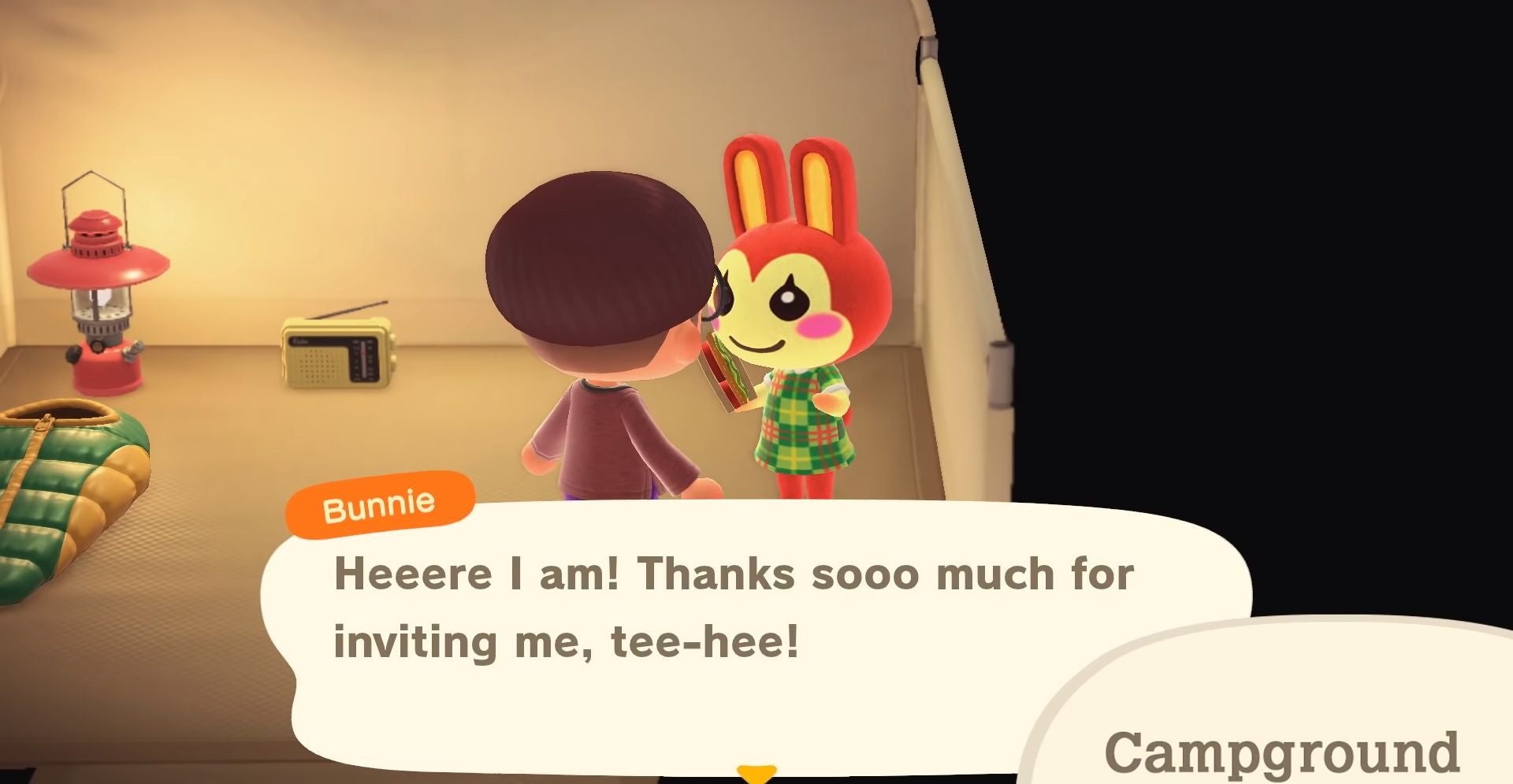 If you do decide to evict a villager in favour of the camper, this animal will begin to pack up their house straight away. Their house plot will be empty the next day and the camper will move onto your island the following day.
If the camper is not to your taste, then, don't worry, they'll be gone by the time your island resets. This will also reset the chance of a camper visiting your island, which will grow, from 0% on the first day, to 20% on the sixth day since the camper departed.
It's also important to note that the chances for campers to revisit your island are low, as is the possibility that a former villager will visit your campsite.
Inviting villagers from your friends island
Finally, it's also possible to invite a villager who is living on your friend's island to move onto yours. To do this, you must wait until that chosen villager has been encouraged to move away from your friend's island and have a free plot of land on your island.
The day after your friend has encouraged the villager to leave is your time to strike.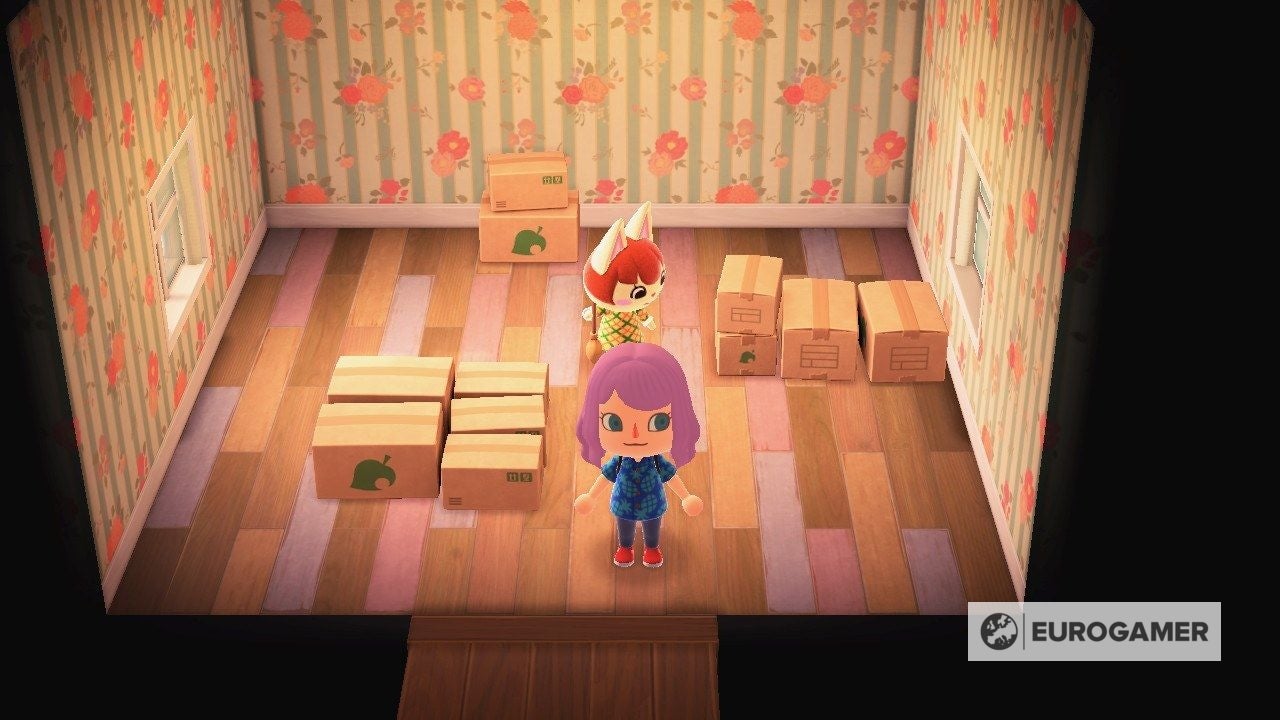 Visit your friend's island and head to the villager's home, here you'll find them packing up their house, placing their possessions into boxes. Start chatting with the villager and eventually you'll be given the option to encourage them to move to your island.
If you do encourage the villager to come to your island, then they will begin the moving-in-process the next day.
Remember - you need to have a plot of land for sale on your island or else the villager won't be able to move.
Using Amiibo cards
Once the campsite has been built on your island, the Nook Stop will also receive an upgrade. You'll now be able to use it to scan both Amiibo and Amiibo cards into New Horizons. Though you can only do this once a day.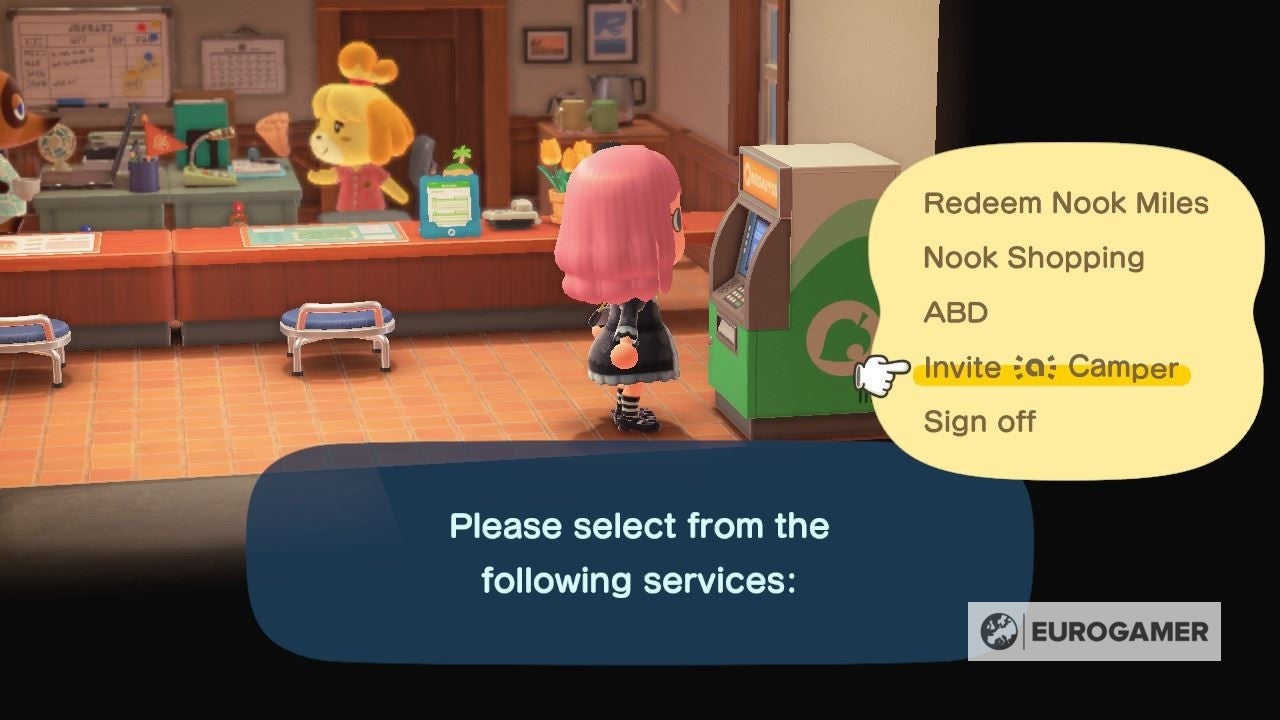 Using a villager Amiibo card, such as the one for Bob, will cause that villager to visit your campsite the next day and, if you want to, begin the process of moving them onto your island permanently.
When the camper does arrive they will ask you to craft them a specific piece of furniture. If you don't have the DIY recipe for this piece of furniture, then they will give it to you. Now all you have to do is make and give them that piece of furniture.
You need to repeat this process a total of three times by having the villager visit your island on three separate occasions, each time invited using the Amiibo card.
After doing this, you'll be able to successfully invite the villager to come and live on your island.
If you have a plot of land available, then they will happily move into that. If you don't, well then, it's time to select a tribute. Unlike with regular campers though, villagers you invite via Amiibo will allow you to select which villager you wish to evict.
Once you've made your decision, your new village will move onto your island in two days time.
How to become best friends with a villager in Animal Crossing: New Horizons
Although it's hidden away, there is a friendship mechanic in New Horizons, which will allow you to become best friends with your favourite villagers. You can mark your friendship progress with villagers by the various interactions you will gradually unlock.
These interaction include:
Being able to give them gifts
A villager will offer to sell you an item
A village giving you a nickname
Being able to change their catchphrase
Being able to change their greeting
A villager will approach you to buy an item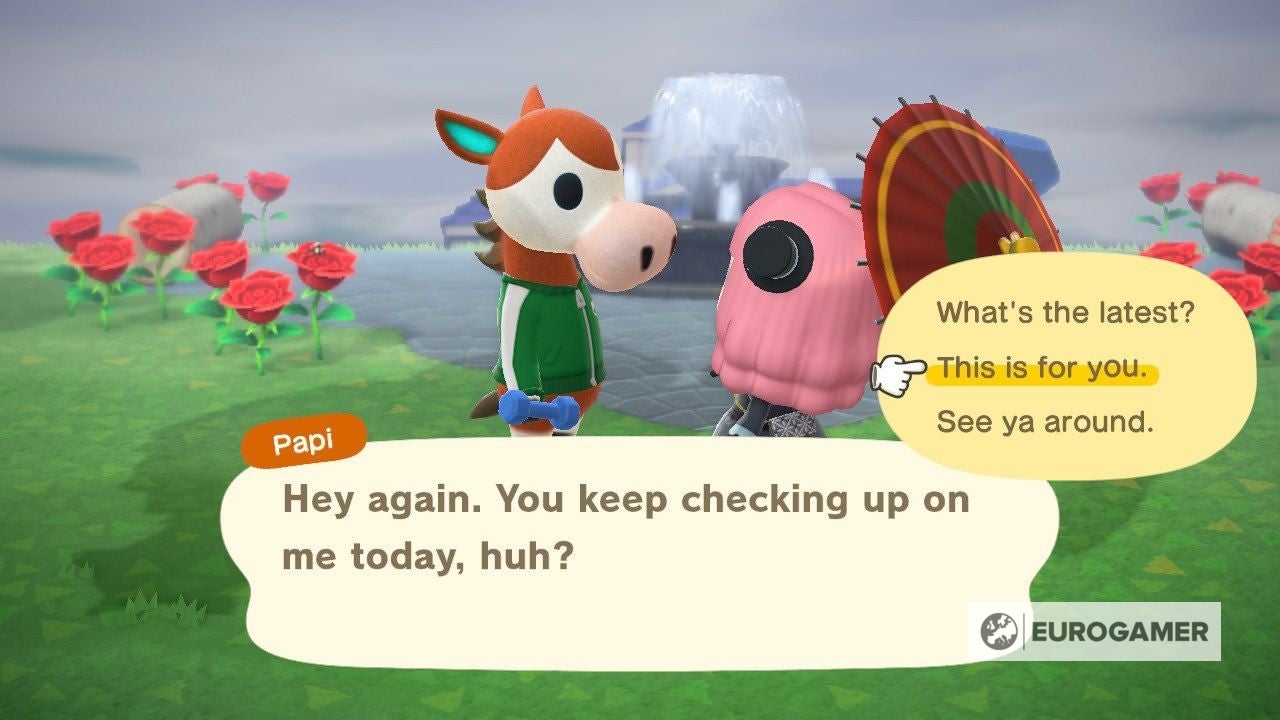 You'll know when you've truly become best friends with a villager, because they will give you a framed photo, which you can display in your house. These are not to be confused with the posters you can unlock at Photopia, which don't have frames.
There are a variety of activities that you can do to help you increase your friendship level with a villager, such as:
Talking to them every day
Ridding them of fleas
Selling them any item they offer to buy
Gifting them items (ideally furniture and wrapped)
Giving them a birthday present (again wrapped!)
Giving a villager medicine when they're sick (make sure you have it before speaking to them)
Completing villager quests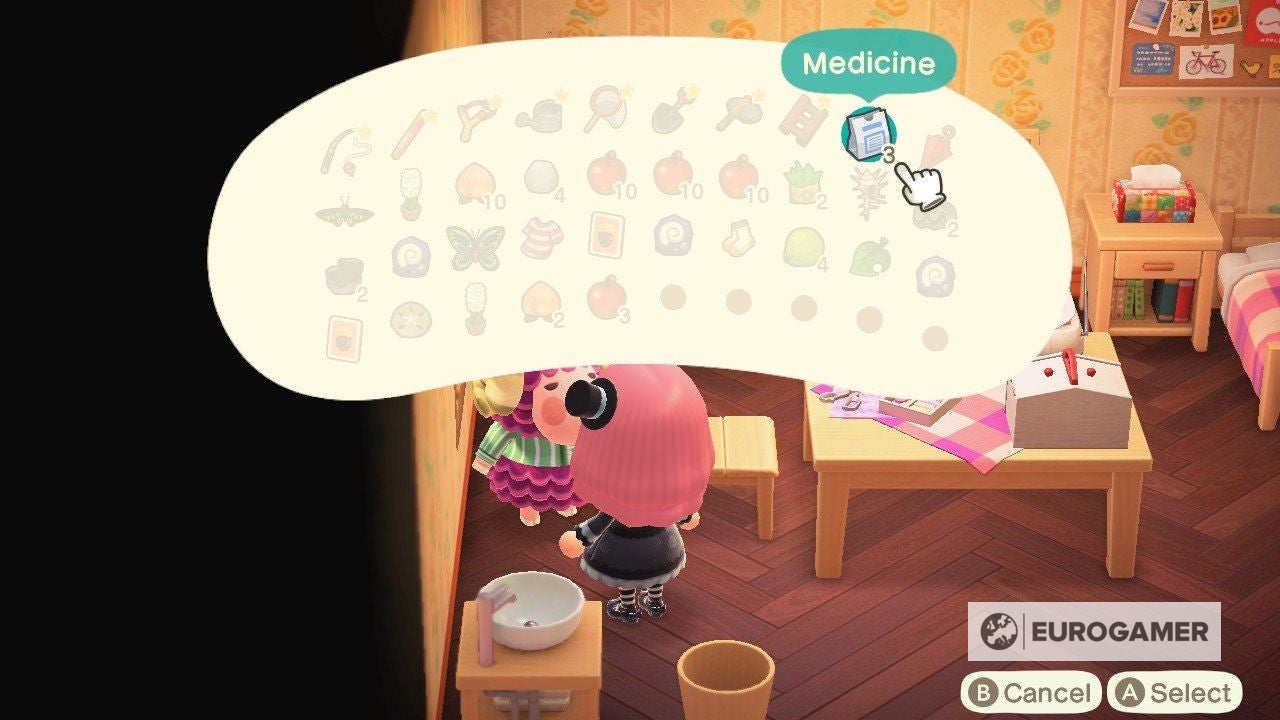 Villager quests are activities that will occur randomly throughout your time playing the game, but are more likely to occur the friendly you're with a villager. These quests can be anything from catching a specific bug or fish to a treasure hunt. You might also find a lost item on your island that needs returning to its owner.
Remember - friendship is an invisible stat in New Horizons, so you won't always know exactly what your friendship level is with each villager. Don't worry, just keep being friendly and you'll receive a villager's photograph eventually.
How to remove villagers and make them leave in Animal Crossing: New Horizons
Maybe you've had enough of their personality or maybe you just don't like their face (looking at you Admiral), either way, at some point a villager you don't like might move onto your island.
It's important to note that discussing a resident with Isabelle in Residential Services does not work towards evicting a villager. Instead, this simply allows you to reset a villagers catchphrase or clothing if you no longer like what they're wearing or saying. Ignoring villagers and hitting them with a net also won't encourage them to leave.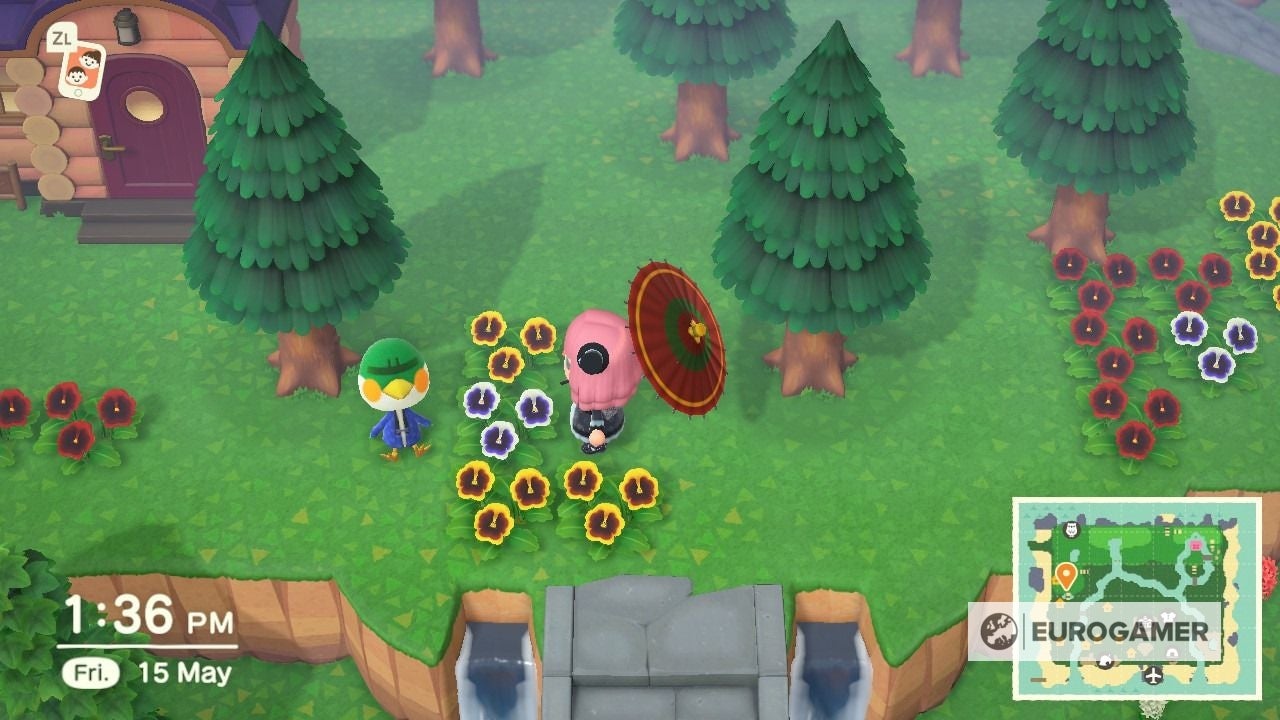 Getting rid of villagers in New Horizons is a tricky process that mostly revolves around chance and waiting for villagers to decide that they want to leave. We do, however, have a couple tips that will help you control your island's population.
Look for villagers with thought bubbles above their heads
At some point you'll find one of your villagers walking around with a puzzled expression on their face and a thought bubble floating above their head.
If you talk to them, there's a chance they'll explain that they're considering moving. (There's also a chance that they'll try to sell you a hat, so be prepared for that.) During this conversation, you'll have the chance to encourage them to either leave or stay.
If you tell them to stay, then they'll continue living on your island as if nothing has ever happened. Telling them to leave, however, will cause them to pack up their house the next day, followed by them leaving their island and creating an empty plot of land.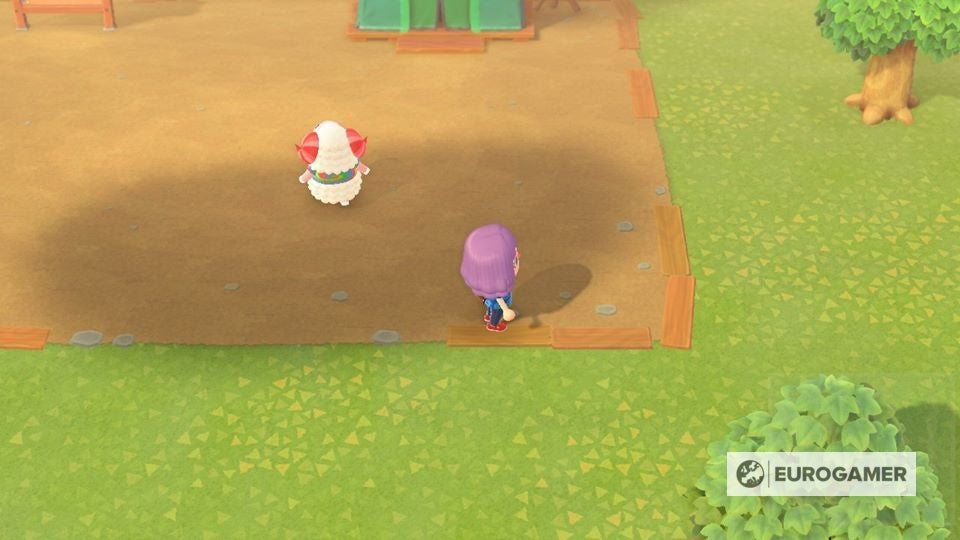 Eviction via campsite
You can evict a villager by inviting a camper to live on your island. If your chosen camper arrived by their volition, then you won't be able to choose which villager will be offered for eviction. Yet, if you're using an Amiibo card, you will be able to select which villager to evict.
You can find out more about the campsite in it's dedicated sections on this page.
Focus on the villagers you want to stay
New Horizons randomly selects when and which villager wants to leave your island, but there is a slightly lower chance of villagers who have high friendship levels asking to leave. For this reason, we recommend that you focus on building friendships with the villagers who like, rather than destroying the lives of those you don't.
For example, I've had three villagers ask to leave my island so far - Curlos, who left, Admiral, who I accidentally told to stay, and Dom, who is never allowed to leave. I know that I had a low friendship level with Admiral, because I can't even give him gifts, but Dom and I are best friends.
You can choose to ignore the villagers you don't like, but it won't guarantee that they will want to leave, so you're better off focusing on your friends.
Villager personalities in Animal Crossing: New Horizons
Before we get to the list of all Animal Crossing Villagers in New Horizons, let's explain the types of Villagers available - and who they are.
Villagers are the animal friends that can move to your island in Animal Crossing: New Horizons.
There are currently 397 villagers and 35 different animal species in New Horizons.
Each villager has their own personality and there are eight personality types in total - four for male villagers and four female villagers.
The four male personality types are: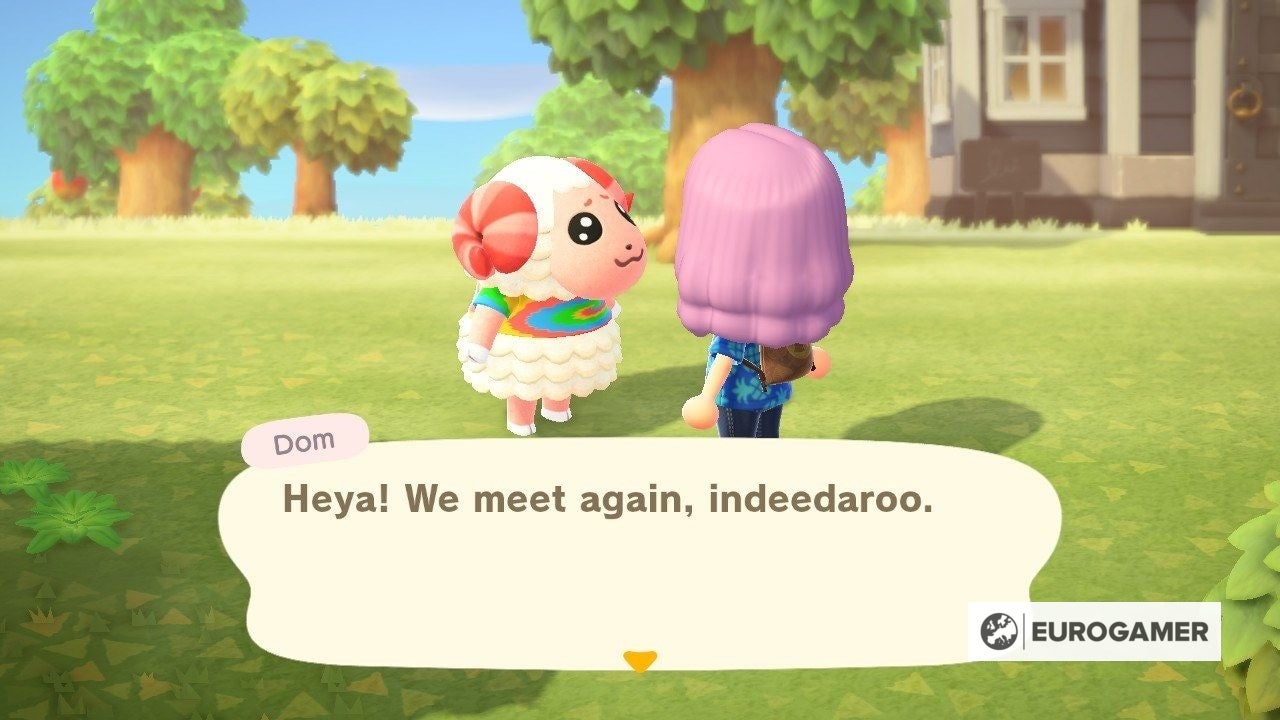 The four female personality types are:
Normal
Peppy
Sisterly
Snooty
It's worthwhile becoming friends with every villager who comes to live on your island, because they can gift you with a variety of DIY recipes, pieces of furniture, clothing and reactions.
They will also ask you occasionally to run errands for them, which could earn you a decent amount of bells.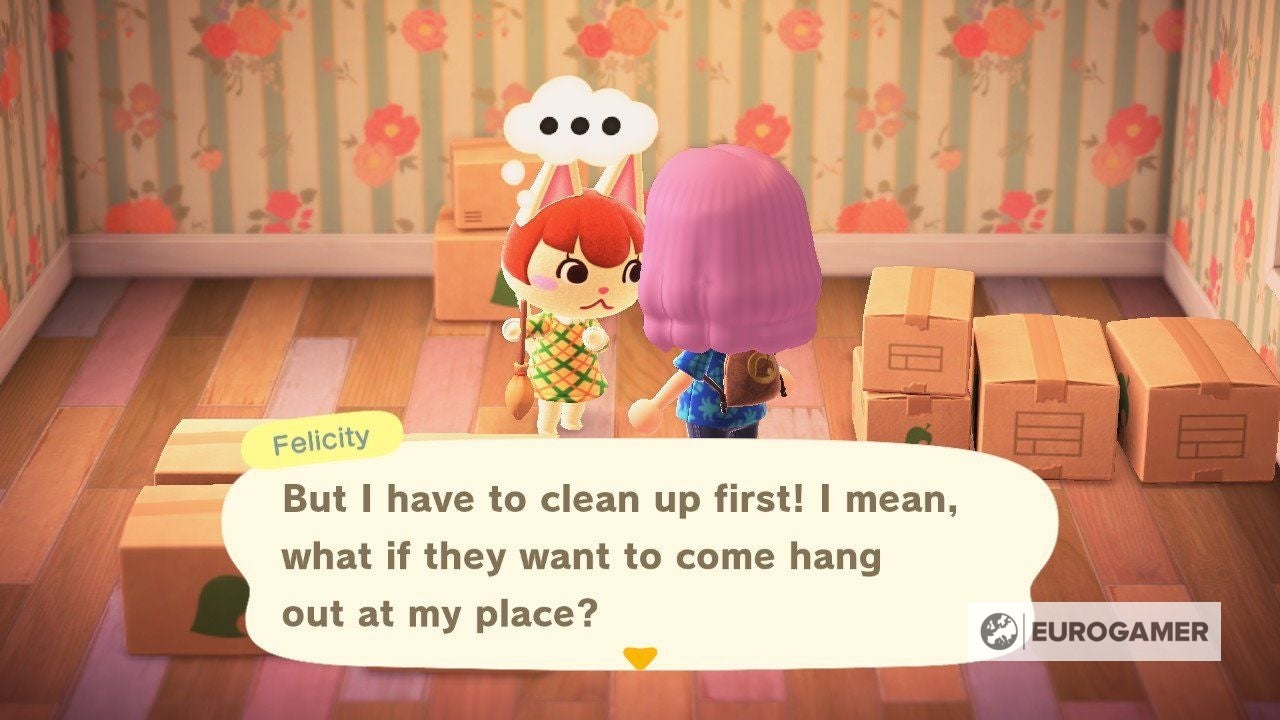 ---
The Animal Crossing 2.0 update and Happy Home Paradise is here! We can help you with the new additions - including where to find Brewster, Gyroids, new villagers, ordinances, new fences, storage shed, new hairstyles, Froggy Chair, group stretching and Kapp'n boat tours. Cooking is now unlockable, so you need to know how to make both flour and sugar, as well as how to grow carrots, potatoes and tomatoes. Meanwhile, if you're new to Animal Crossing, our New Horizons tips can help with the basics. From the off, there's fish and bugs to catch, flowers and fruit to grow with. One long term goal is building your Happy Home Academy score. Finally, you need tools such as the new ladder and vaulting pole to fully explore.
---
Animal Crossing Villagers list: All new and returning Villagers in New Horizons
Thanks to a leak posted on Pastebin by Kaphotics on the 17th March, we know exactly which Animal Crossing villagers have returned in New Horizons.
Anteater villagers in Animal Crossing: New Horizons explained
Seven anteater villagers return in Animal Crossing: New Horizons, which are:
Anabelle
Annalisa
Antonio
Cyrano
Olaf
Pango
Snooty
Bear villagers in Animal Crossing: New Horizons explained
There are 15 possible bear villagers, including the new villager Megan, that could move to your island in New Horizons, which are:
Beardo
Charlise
Chow
Curt
Grizzly
Groucho
Ike
Klaus
Megan
Nate
Paula
Pinky
Teddy
Tutu
Ursala
Bird villagers in Animal Crossing: New Horizons explained
Below you'll find the 13 bird villagers that might move to your island in New Horizons:
Admiral
Anchovy
Jacques
Jakey
Jay
Jitters
Lucha
Midge
Peck
Piper
Robin
Sparro
Twiggy
Bull villagers in Animal Crossing: New Horizons explained
Here are the six bull villagers that might come and live on your island in New Horizons:
Angus
Coach
Rodeo
Stu
T-Bone
Vic
Cat villagers in Animal Crossing: New Horizons explained
There is a grand total of 23 cat villagers, including new villager Raymond, that you might encounter in New Horizons, which include:
Ankha
Bob
Felicity
Kabuki
Katt
Kid Cat
Kiki
Kitty
Lolly
Merry
Mitzi
Moe
Monique
Olivia
Punchy
Purrl
Raymond
Rosie
Rudy
Stinky
Tabby
Tangy
Tom
Cub villagers in Animal Crossing: New Horizons explained
Below you'll find the 17 cub villagers, including the new villager Judy, that might come to live on your island in New Horizons:
Barold
Bluebear
Cheri
Chester
Judy
June
Kody
Maple
Marty - requires Sanrio Amiibo card
Murphy
Olive
Pekoe
Poncho
Pudge
Stitches
Tammy
Vladimir
Chicken villagers in Animal Crossing: New Horizons explained
Nine chicken villagers can be found in New Horizons, including:
Ava
Becky
Benedict
Broffina
Egbert
Goose
Ken
Knox
Plucky
Cow villagers in Animal Crossing: New Horizons explained
There are only four cow villagers in New Horizons, including:
Crocodile villagers in Animal Crossing: New Horizons explained
Here are the seven possible crocodiles that might move to your town in Animal Crossing: New Horizons:
Alfonso
Alli
Boots
Del
Drago
Gayle
Sly
Deer villagers in Animal Crossing: New Horizons explained
Below you'll find the 11 deer villagers that might come and live on your island in New Horizons:
Bam
Beau
Bruce
Chelsea - requires Sanrio Amiibo card
Diana
Deirdre
Erik
Fauna
Fuchsia
Lopez
Shino
Zell
Dog villagers in Animal Crossing: New Horizons explained
Here are the 16 dog villagers who might move to your island in New Horizons, including:
Bea
Benjamin
Biskit
Bones
Butch
Cherry
Cookie
Daisy
Goldie
Lucky
Mac
Maddie
Marcel
Portia
Shep
Walker
Duck villagers in Animal Crossing: New Horizons explained
When it comes to duck villagers, there are 17 different possibilities for you to meet in New Horizons:
Bill
Deena
Derwin
Drake
Freckles
Gloria
Joey
Ketchup
Maelle
Mallary
Miranda
Molly
Pate
Pompom
Quillson
Scoot
Weber
Eagle villagers in Animal Crossing: New Horizons explained
There are nine different eagles that might move to your island in New Horizons, which include:
Amelia
Apollo
Avery
Buzz
Celia
Frank
Keaton
Pierce
Quinn
Sterling
Elephant villagers in Animal Crossing: New Horizons explained
You have one or more of these 12 elephants, including new villager Cyd, move to your island in New Horizons, including:
Axel
Big Top
Chai - requires Sanrio Amiibo card
Cyd
Dizzy
Ellie
Eloise
Margie
Opal
Paolo
Tia
Tucker
Frog villagers in Animal Crossing: New Horizons explained
When it comes to frog villagers in New Horizons, there are up to 18 different villagers you might encounter:
Camofrog
Cousteau
Croque
Diva
Drift
Frobert
Gigi
Henry
Huck
Jambette
Jeremiah
Lily
Prince
Puddles
Raddle
Ribbot
Tad
Wart Jr
Goat villagers in Animal Crossing: New Horizons explained
You might have a couple of these eight goats, including new villager Sherb, move to your island in New Horizons:
Billy
Chevre
Gruff
Kidd
Nan
Pashmina
Sherb
Velma
Gorilla villagers in Animal Crossing: New Horizons explained
There are ten gorilla villagers for you to befriend in New Horizons and their names are:
Hamster villagers in Animal Crossing: New Horizons explained
Eight hamster villagers have returned in New Horizons and these hamsters are:
Apple
Clay
Flurry
Graham
Hamlet
Hamphrey
Marlo
Rodney
Soleil
Hippo villagers in Animal Crossing: New Horizons explained
You might meet one of these seven hippo villagers in New Horizons, including:
Bertha
Biff
Bitty
Bubbles
Harry
Hippeux
Rocco
Horse villagers in Animal Crossing: New Horizons explained
Including new villager Reneigh, there are 15 different horse villagers who might make a home on your island in New Horizons:
Annalise
Buck
Cleo
Clyde
Colton
Ed
Elmer
Julian
Papi
Peaches
Reneigh
Roscoe
Savannah
Victoria
Winnie
Kangaroo villagers in Animal Crossing: New Horizons explained
You might have one, or more, of these eight kangaroo villagers move to your island in New Horizons:
Astrid
Carrie
Kitt
Mathilda
Marcie
Rooney
Sylvia
Walt
Koala villagers in Animal Crossing: New Horizons explained
There are nine different koala villagers who could move to your island in New Horizons:
Alice
Canberra
Eugene
Gonzo
Lyman
Melba
Ozzie
Sydney
Yuka
Lion villagers in Animal Crossing: New Horizons explained
In New Horizons, you might meet one or more of these seven lion villagers in New Horizons:
Bud
Elvis
Leopold
Lionel
Mott
Rex
Rory
Monkey villagers in Animal Crossing: New Horizons explained
Below you'll find the names of eight monkey villagers who could move to your island in New Horizons:
Deli
Elise
Flip
Monty
Nana
Shari
Simon
Tammi
Tiansheng
Mouse villagers in Animal Crossing: New Horizons explained
Below you'll find the 15 mouse villagers that made their way into Animal Crossing: New Horizons:
Anicotti
Bella
Bettina
Bree
Broccolo
Candi
Chadder
Dora
Greta
Limberg
Mouse
Penelope
Petri
Rod
Rizzo
Samson
Octopus villagers in Animal Crossing: New Horizons explained
There are only three octopus villagers that you can meet in New Horizons:
Cephalobot
Marina
Octavian
Zucker
Ostrich villagers in Animal Crossing: New Horizons explained
If you like ostriches, then you're in luck. There are 10 ostrich villager options that could possibly come live on your island in New Horizons:
Blanche
Cranston
Flora
Gladys
Julia
Phil
Phoebe
Queenie
Sandy
Sprocket
Penguin villagers in Animal Crossing: New Horizons explained
Below you'll find the 13 penguin villagers that are present in New Horizons:
Aurora
Boomer
Cube
Friga
Flo
Gwen
Hopper
Iggly
Puck
Roald
Sprinkle
Tex
Wade
Pig villagers in Animal Crossing: New Horizons explained
When it comes to pig villagers in New Horizons, you might find yourself living alongside one, or even a couple of the 15 residents below:
Agnes
Boris
Cobb
Chops
Crackle (also known as Spork)
Curly
Gala
Hugh
Kevin
Lucy
Maggie
Pancetti
Peggy
Rasher
Truffles
Rabbit villagers in Animal Crossing: New Horizons explained
There are a lot of rabbit villagers in New Horizons, 21 in fact, so don't be surprised if one moves to your island:
Bonbon
Bunnie
Carmen
Chrissy
Claude
Coco
Cole
Doc
Dotty
Francine
Gabi
Gaston
Genji
Hopkins
Mira
O'Hare
Pippy
Ruby
Sasha
Snake
Tiffany
Toby - requires Sanrio Amiibo card
Rhino villagers in Animal Crossing: New Horizons explained
Six rhino villagers have made their way into New Horizons and they are:
Hornsby
Merengue
Renée
Rhonda
Spike
Tank
Sheep villagers in Animal Crossing: New Horizons explained
There are 14 sheep villagers in total that might come and live on your island in Animal Crossing: New Horizons:
Baabara
Cashmere
Curlos
Dom
Étoile - requires Sanrio Amiibo card
Eunice
Frita
Muffy
Pietro
Stella
Timbra
Vesta
Wendy
Willow
Squirrel villagers in Animal Crossing: New Horizons explained
There is a grand total of 18 different squirrel villagers who might move to your island in New Horizons:
Agent S
Blaire
Cally
Caroline
Filbert
Hazel
Ione
Marshal
Mint
Nibbles
Peanut
Pecan
Poppy
Ricky
Sally
Sheldon
Static
Sylvana
Tasha
Tiger villagers in Animal Crossing: New Horizons explained
In the world of New Horizons, there are seven tigers who might come and live on your island:
Bangle
Bianca
Claudia
Leonardo
Rolf
Rowan
Tybalt
Wolf villagers in Animal Crossing: New Horizons explained
There are 11 different wolf villagers, including new villager Audie, who might come and live on your island in New Horizons:
Audie
Chief
Dobie
Fang
Freya
Kyle
Lobo
Skye
Vivian
Whitney
Wolfgang