Animal Crossing Gyroids: How to find Gyroids and what to do with Gyroid Fragments in New Horizons
How to get your hands on the underground musical creatures.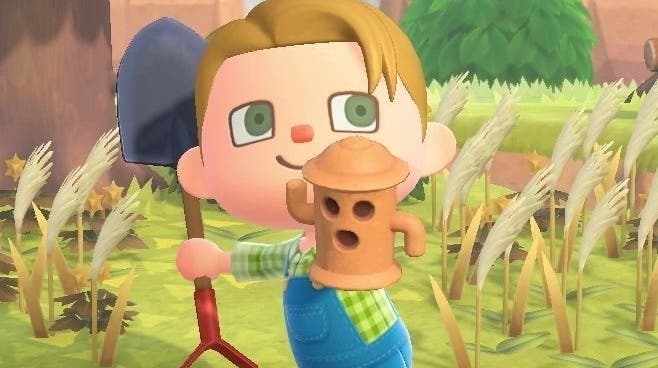 Animal Crossing's Gyroids are part-furniture, part-creature items you can find in New Horizons.
A series staple making their debut in the 2.0 update, each type of Gyroid plays a unique sound - and can be paired with others to create unique arrays of music.
There are dozens out there to find and put together - and over the years have become one of Animal Crossing's more fan-favourite objects to collect and display.
On this page:
What are Gyroids in Animal Crossing: New Horizons?
Gyroids are cactus-styled creatures which you can collect in Animal Crossing: New Horizons. They will then play a particular sound effect depending on the family of Gyroid they belong to, and by placing different Gyroids together, you can create unique music which will click, hum or buzz along in the background.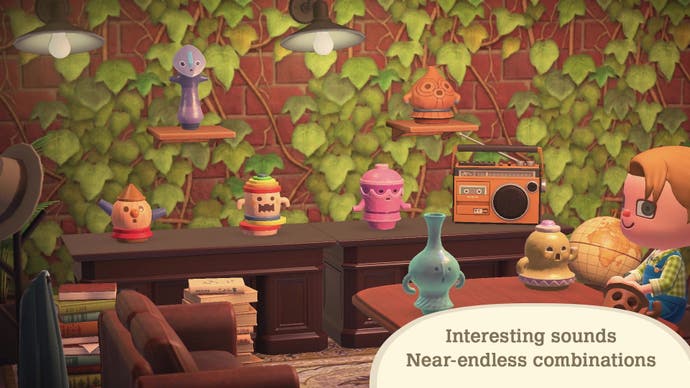 As well as putting alongside other Gyroids to make unique music combinations, it'll also sync with nearby music sources - such as K.K. Slider tracks which will be playing nearby.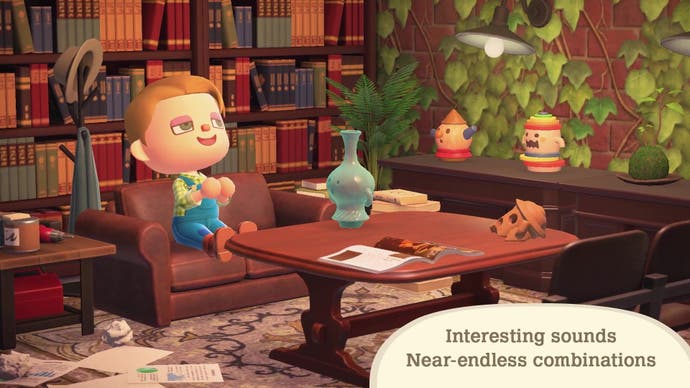 If you have been playing New Horizons for some time, you might already recognise them as the friendly creatures which help you fundraises projects in your town. Gyroids referred to here are furniture items you can collect and display in your home and around your island - each with their own unique characteristics.
How to get Gyroids and what to do with Gyroid Fragments in Animal Crossing: New Horizons
Gyroids can be found on islands found on Kapp'n boat tours.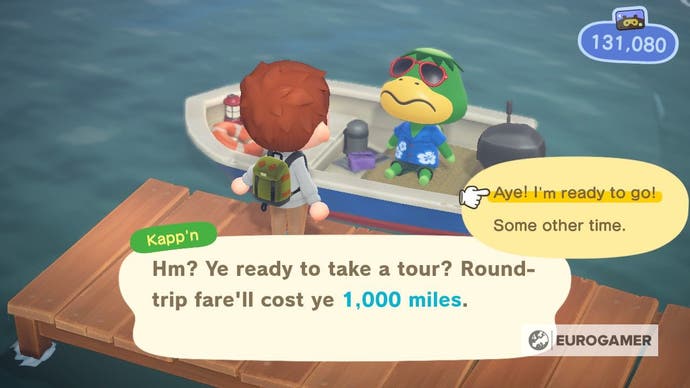 As with fossils, you will find cracks in the ground. Use your shovel to dig them up to receive Gyroid fragments.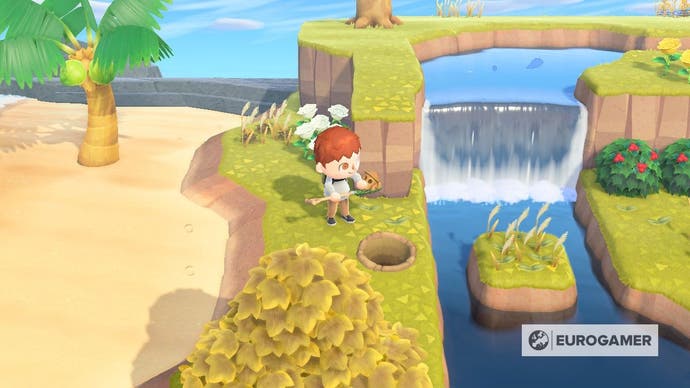 These fragments aren't Gyroids yet, and require some more preparation. When back on your island, dig a hole, select the Gyroid fragment in your inventory, then bury it. Now use a watering can to water the hole. If the hole then steams, you are all set.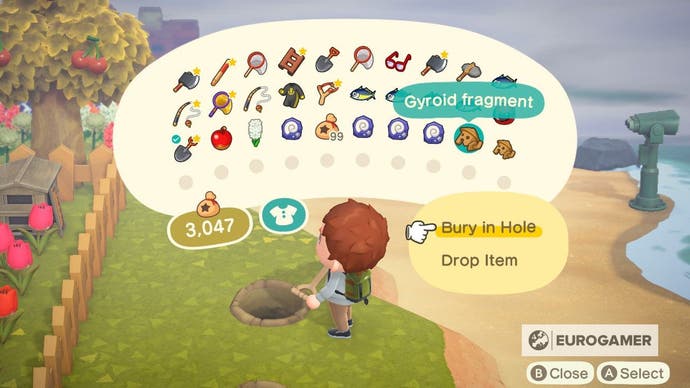 The next day, dig up these holes. The Gyroid fragment will now have matured into full Gyroid - of which there are dozens of varieties available.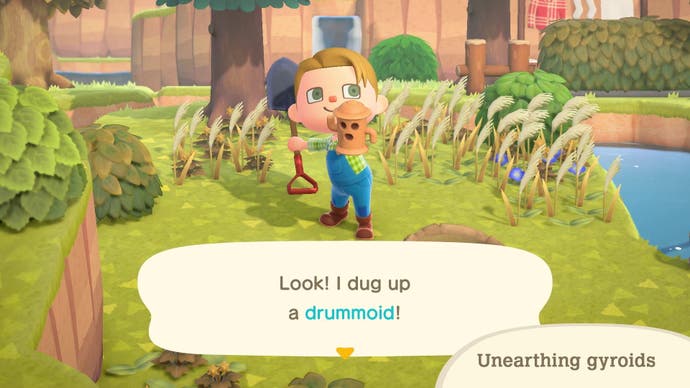 If you want to build your Gyroid collection, repeat this cycle - going on a Kapp'n boat tour once per day, collecting a fragment, and planting them on your island for it to mature the next day.
Note that learning about Gyroids is a part of the steps in unlocking Brewster - who is seemingly off on a quest to find some before you recruit him for your island's cafe. He even gives you a Gyroid fragment in the process!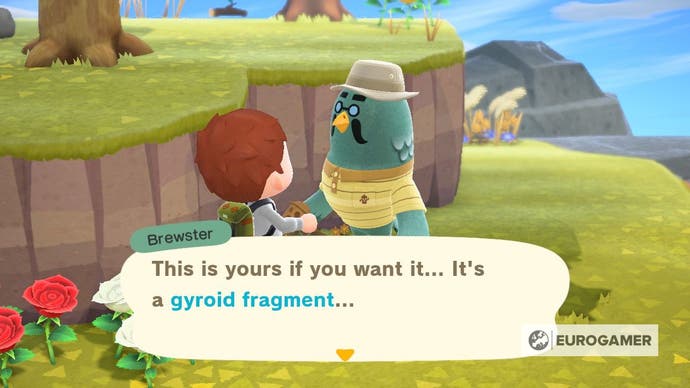 ---
The Animal Crossing 2.0 update and Happy Home Paradise is here! We can help you with the new additions - including where to find Brewster, Gyroids, new villagers, ordinances, new fences, storage shed, new hairstyles, Froggy Chair, group stretching and Kapp'n boat tours. Cooking is now unlockable, so you need to know how to make both flour and sugar, as well as how to grow carrots, potatoes and tomatoes. Meanwhile, if you're new to Animal Crossing, our New Horizons tips can help with the basics. From the off, there's fish and bugs to catch, flowers and fruit to grow with. One long term goal is building your Happy Home Academy score. Finally, you need tools such as the new ladder and vaulting pole to fully explore.
---
How to customise a Gyroid in Animal Crossing: New Horizons
Customising Gyroids works the same as any other item. Have some Customization kits in your inventory, then find a DIY workbench and select 'Customise something', then select the fencing from your inventory.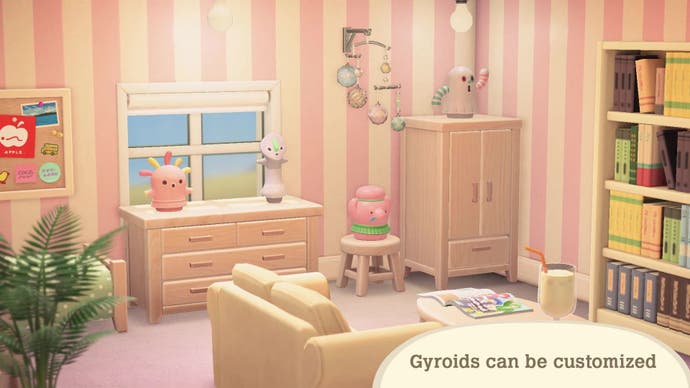 You then have a range of colours to choose from.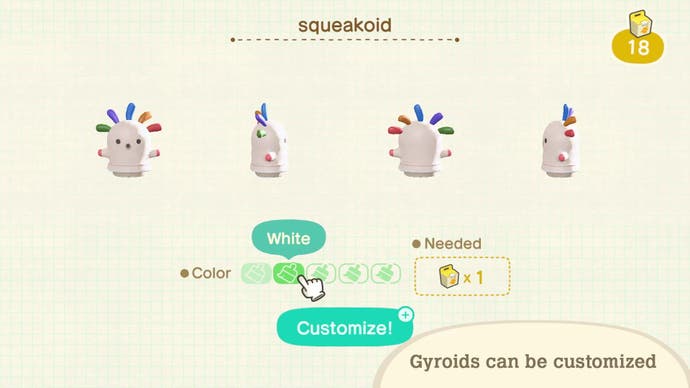 Perhaps you can choose something which fits the theme of your home, or even your island - you can place them anywhere you like now in New Horizons after all!