Animal Crossing Cooking: Ingredients and how to unlock cooking in New Horizons explained
Ready, steady, cook!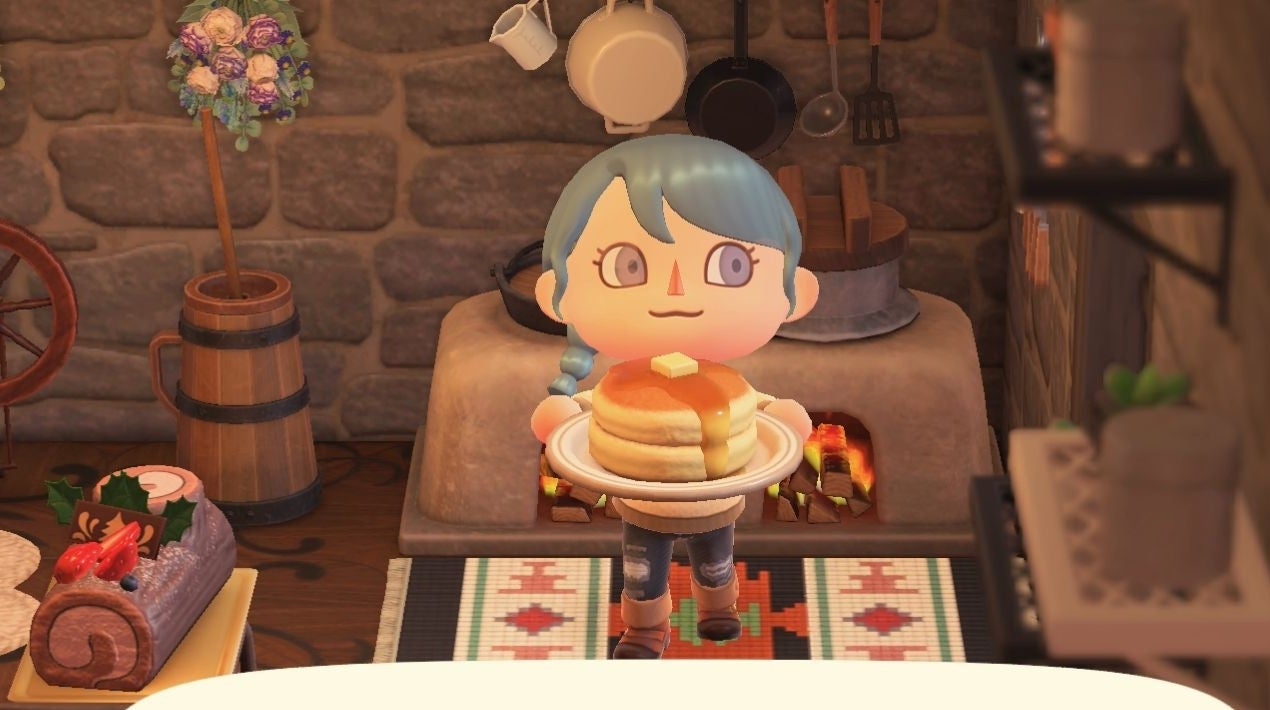 Cooking allows you to create a variety of meals and treats in Animal Crossing: New Horizons.
Before you can start, however, you need to unlock cooking and, after that, you'll still need to gather ingredients.
These ingredients include pumpkins, carrots, potatoes, tomatoes, wheat and sugarcane. Though you may also find yourself hunting down a specific fish or waiting for mushroom season to arrive.
On this page:
How to unlock cooking in Animal Crossing: New Horizons explained
If you want to start cooking in New Horizons, then you first need to visit the Nook Stop in Residential Services.
Once there, you'll want to select 'Redeem Nook Miles' and, afterwards, scroll down until you find - Be a Chef! DIY Recipes + - for 2,000 Nook Miles.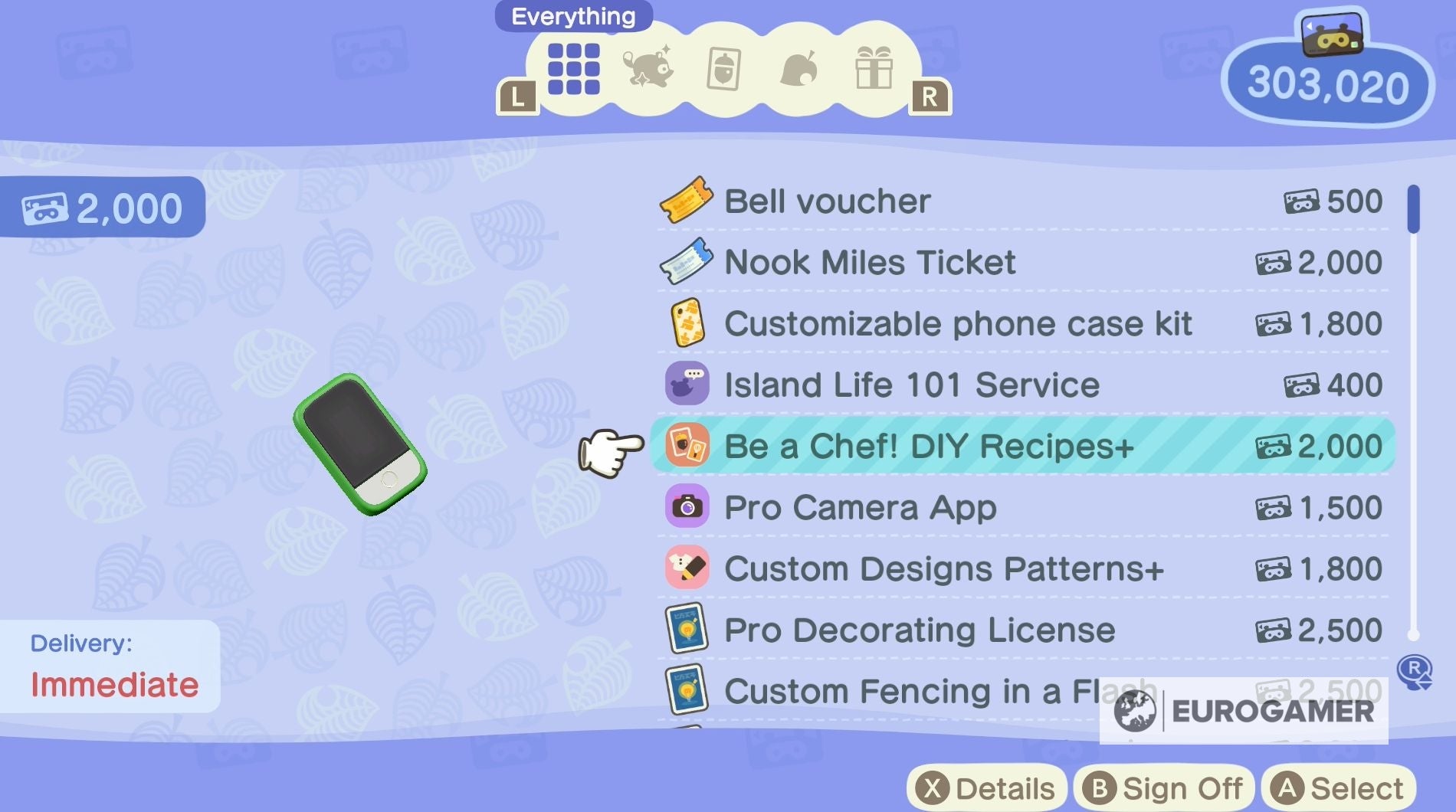 Buying this will upgrade your Nook Phone's DIY Recipe app to include a selection of cooking recipes.
It will also unlock your first eight cooking recipes, which will include flour, sugar and a smoothies based on your island's native fruit. You'll also unlock the Stonework kitchen DIY recipe, which is useful for anyone who hasn't built or brought a working stove yet. (It's hard to cook without an oven.)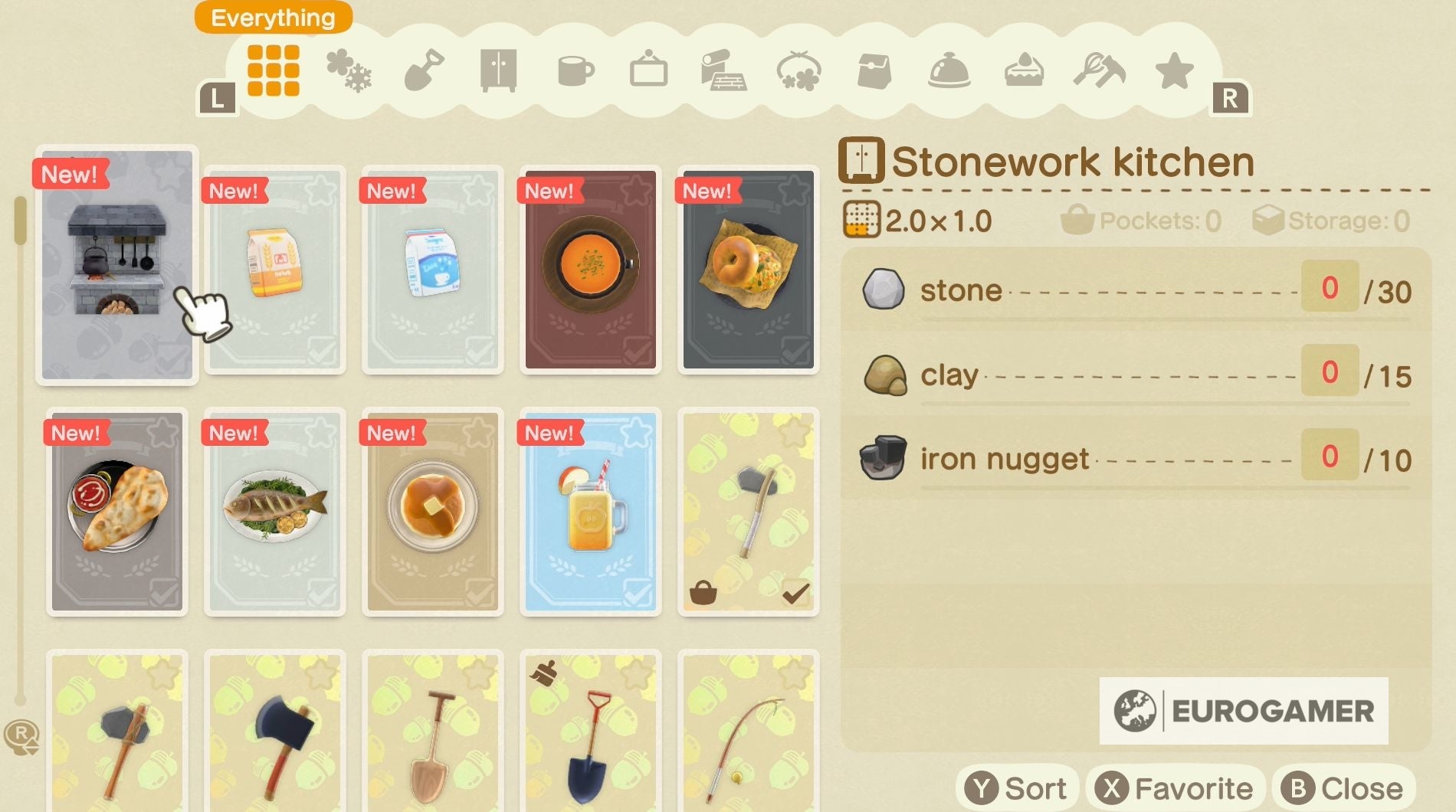 Purchasing Be a Chef! DIY Recipes + will also unlock the Writing a Cookbook? Nook Miles card, which will reward you with Nook Miles as you learn new recipes.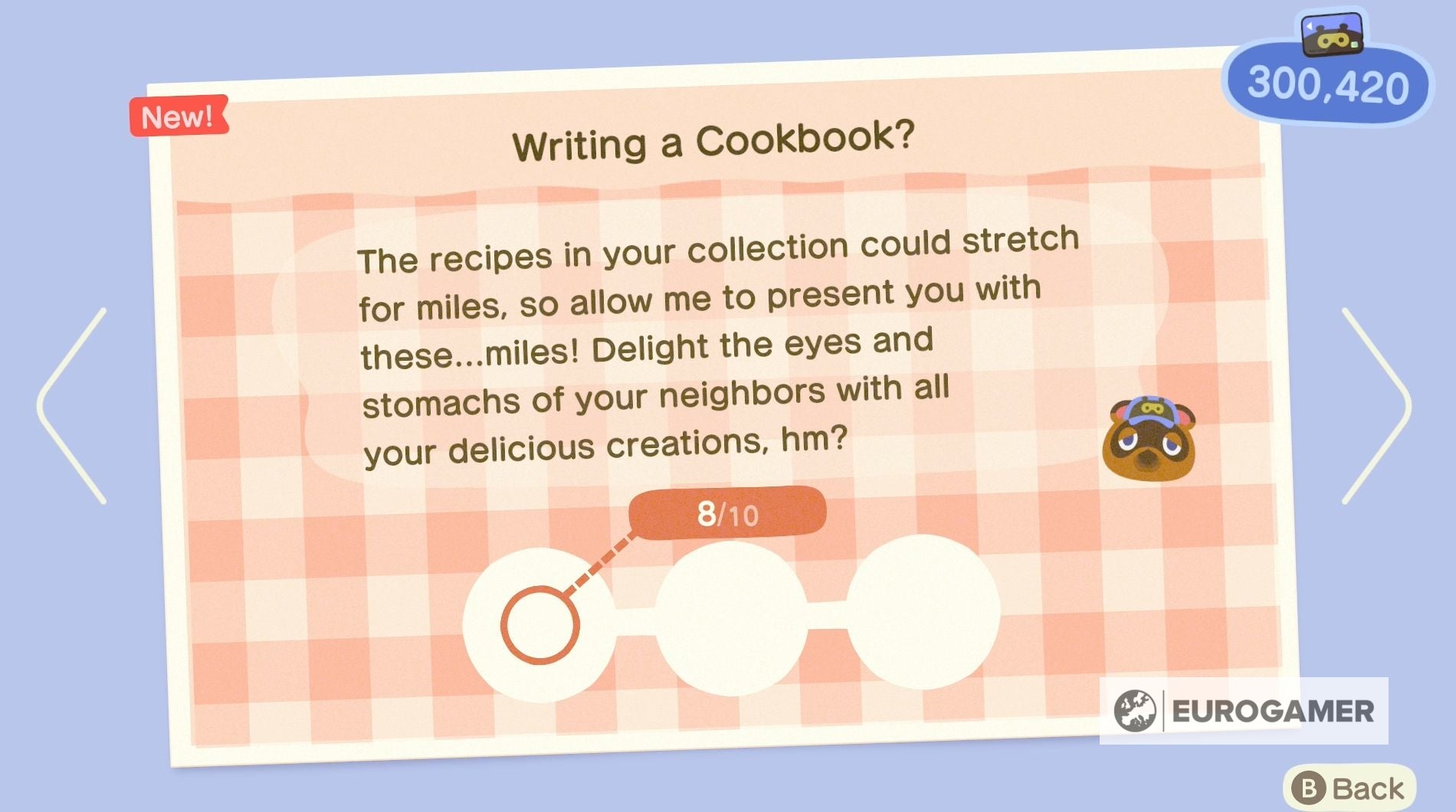 Remember - you'll only be able to unlock the ability to cook if you've downloaded the Ver.2.0 patch for New Horizons.
How to find cooking recipes in Animal Crossing: New Horizons
If you want to cook a feast in New Horizons, you're going to need cooking recipes and there are a number of ways to find them.
The first place you'll want to visit is Nook's Cranny to buy the Basic Cooking Recipes pack. This is located in the cabinet and costs 4,980 Bells.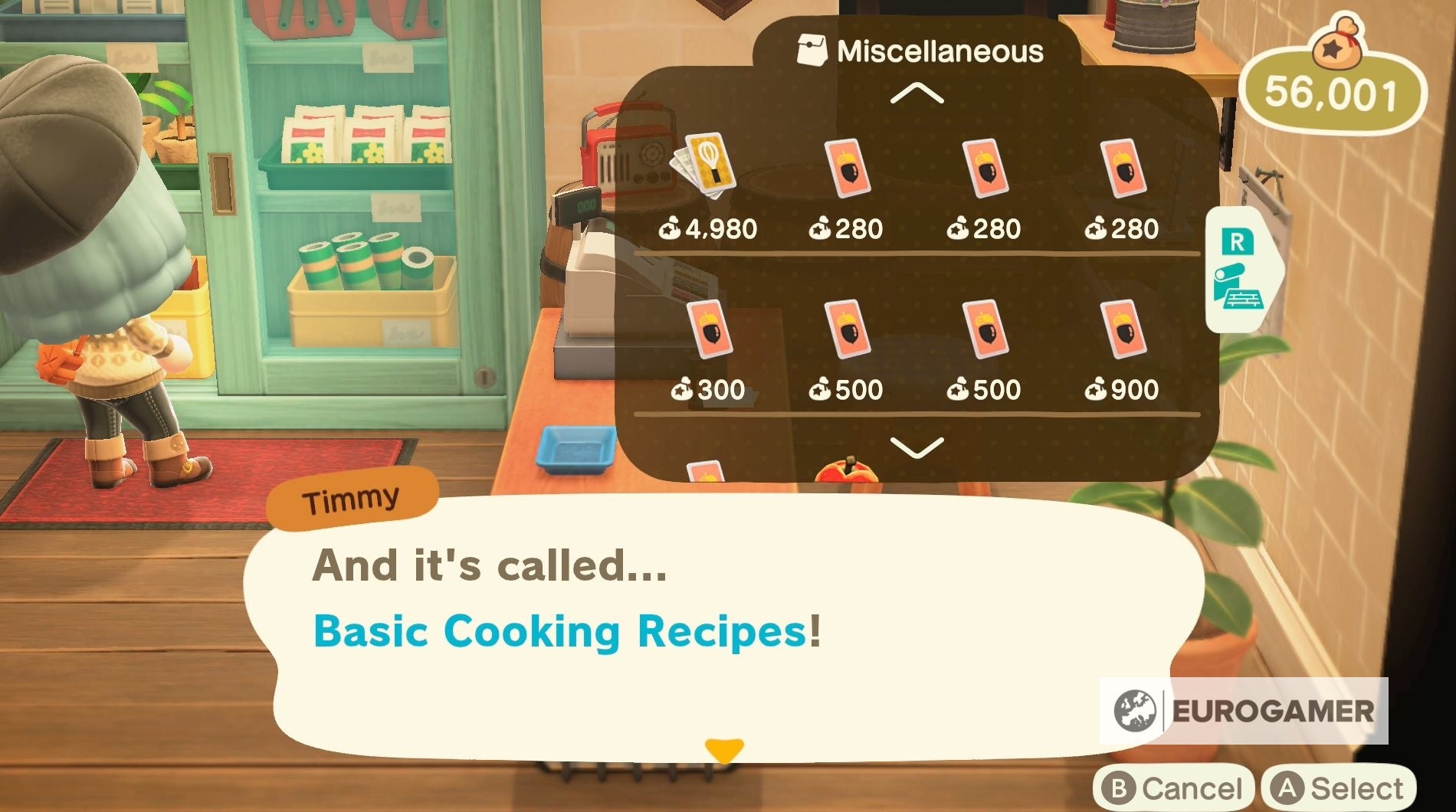 Purchasing this pack will automatically teach you eight new recipes, including whole-wheat flour and brown sugar.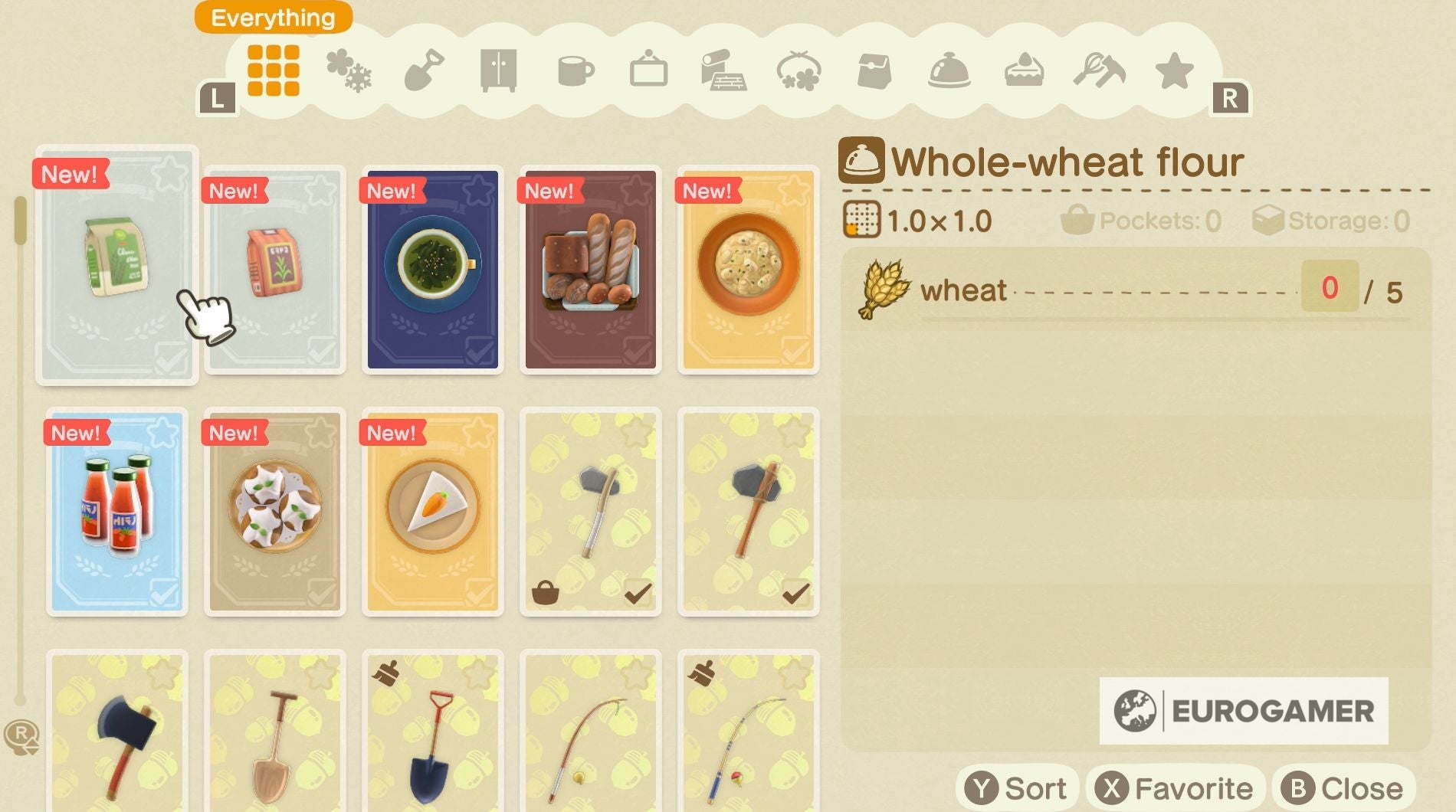 Aside from this, cooking recipes will also appear in the bottles which wash up on the shores of your island and the islands Kapp'n takes you to. Keep in mind that these bottles may contain a DIY recipe or a cooking recipe you already know, so don't expect to learn a new recipe every time.
You can also learn new cooking recipes from your villagers! Throughout the day you'll notice that some of your villagers will be hanging out at home and, if you wish one of them, they may be cooking. Talk to the villager and they'll offer you a copy of the recipe - it may be one you already know or a whole new recipe.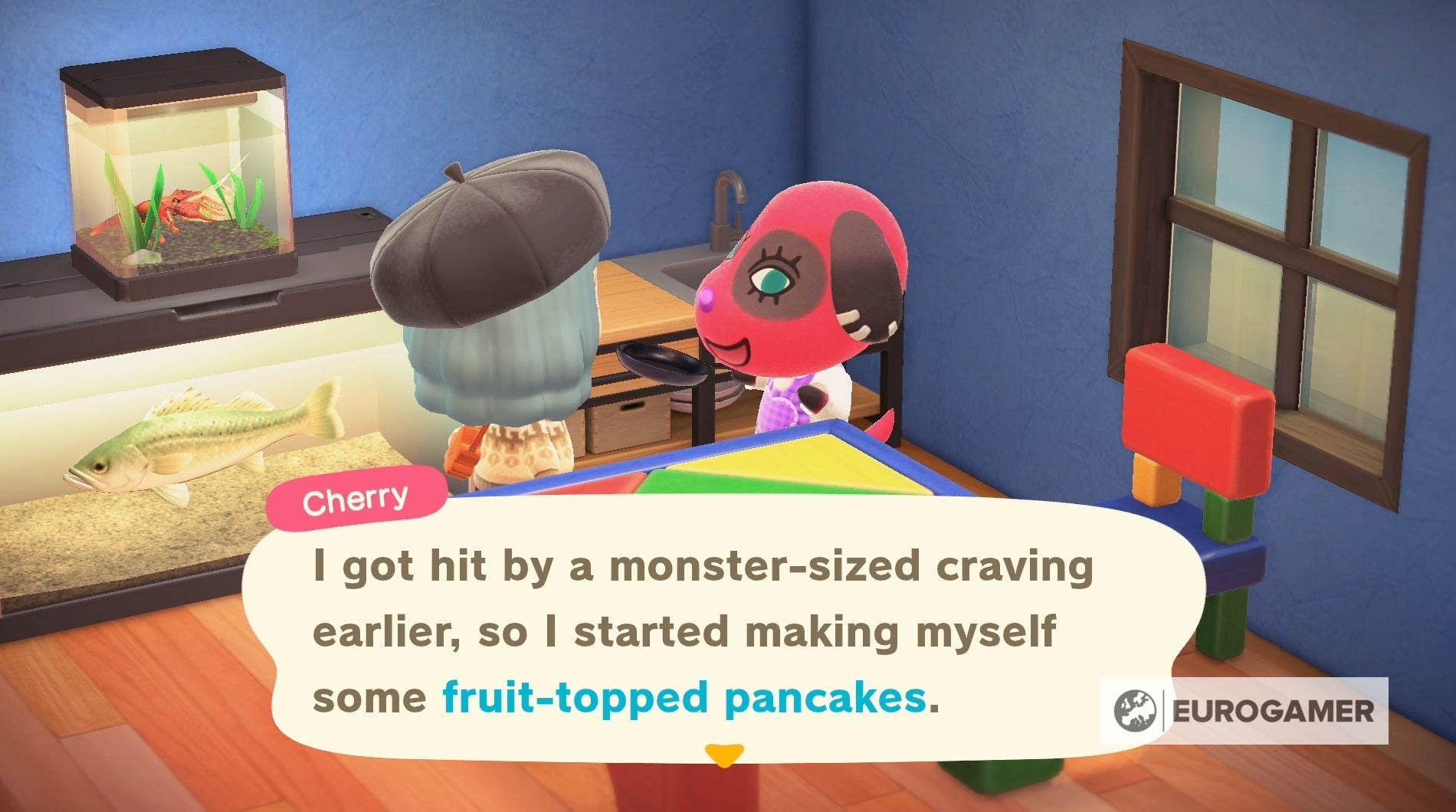 It's important to note that the villager may be crafting instead and, if they are, you will receive the DIY recipe for whatever they're making.
Finally, you might also find a cooking recipe when completing activities like fishing.
---
The Animal Crossing 2.0 update and Happy Home Paradise is here! We can help you with the new additions - including where to find Brewster, Gyroids, new villagers, ordinances, new fences, storage shed, new hairstyles, Froggy Chair, group stretching and Kapp'n boat tours. Cooking is now unlockable, so you need to know how to make both flour and sugar, as well as how to grow carrots, potatoes and tomatoes. Meanwhile, if you're new to Animal Crossing, our New Horizons tips can help with the basics. From the off, there's fish and bugs to catch, flowers and fruit to grow with. One long term goal is building your Happy Home Academy score. Finally, you need tools such as the new ladder and vaulting pole to fully explore.
---
Cooking in Animal Crossing: New Horizons explained
Cooking in New Horizons works in a similar manner to crafting furniture, but, instead of a DIY workbench, you need a kitchen stove. Inside or out - this stove is all you need to start cooking!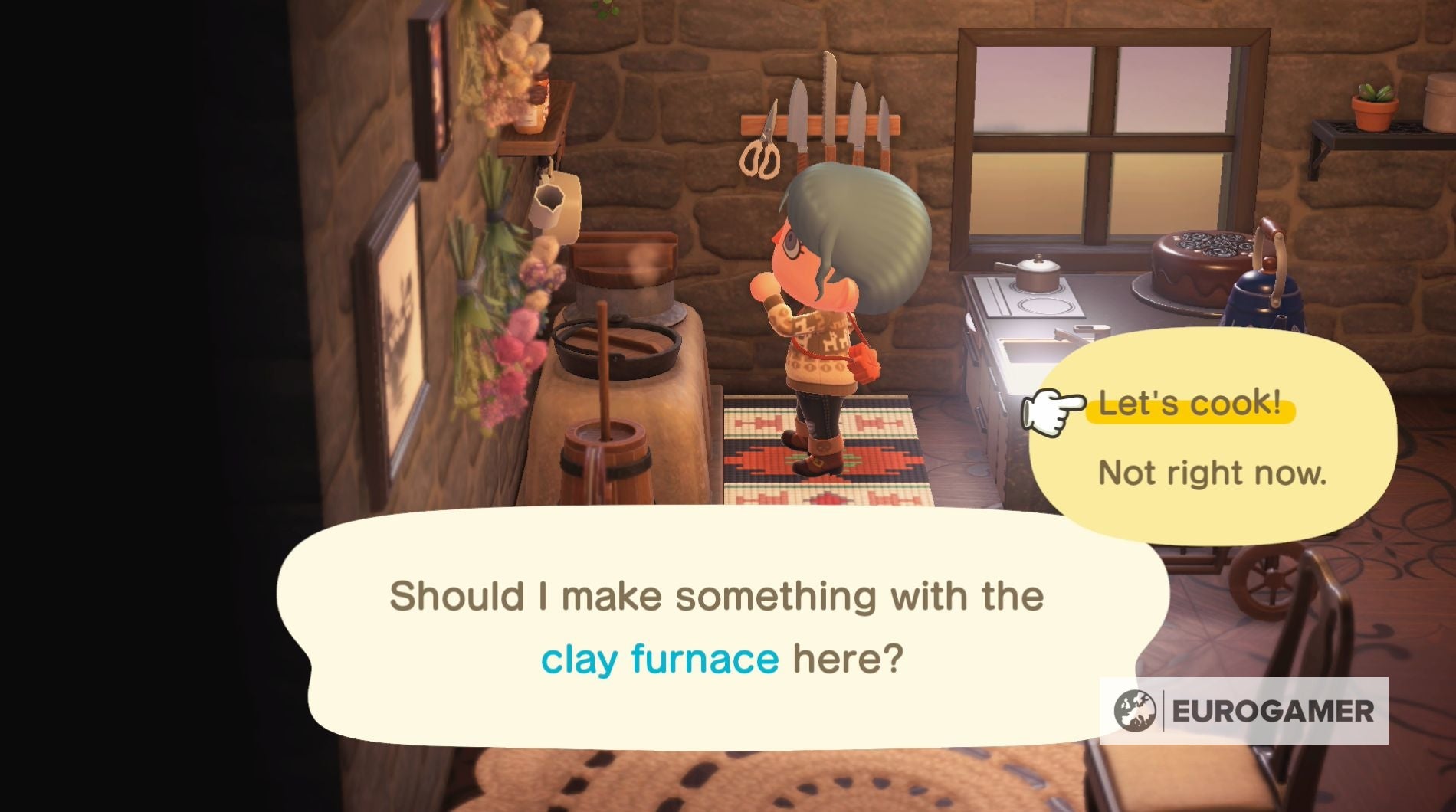 Aside from this change, you need to gather a selection of ingredients, much like finding materials for building furniture, from across your island. This can be anything from fruit to pumpkins to fish and even seasonal materials like mushrooms.
It's also a good idea to start a small farm on your island to ensure you have enough carrots, potatoes, tomatoes, sugarcane and wheat.
When you're ready to cook a dish, interact with your chosen stove and select the recipe you want to make. Like when crafting furniture, you'll be able to see which and how many ingredients are required for your recipe and whether or not you currently have them.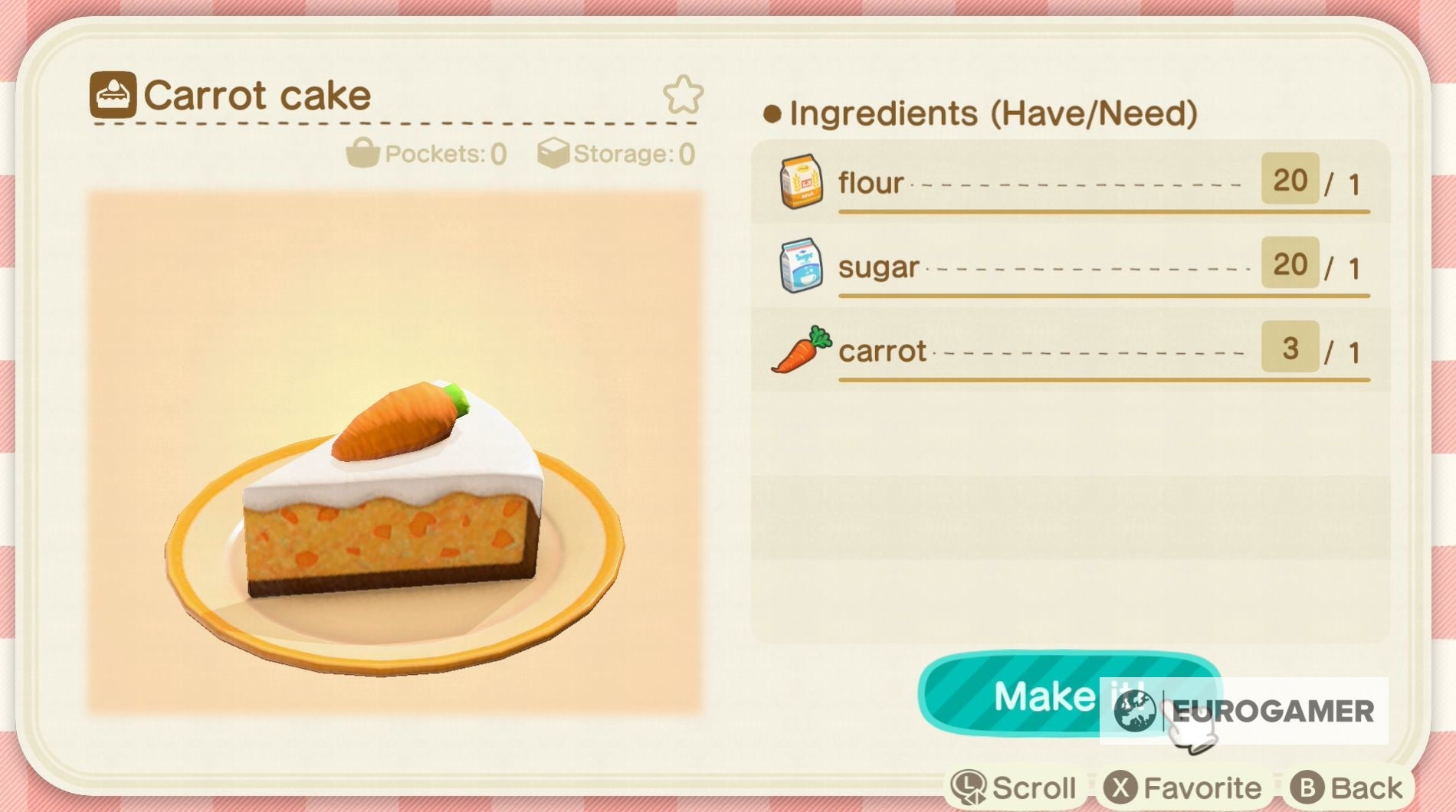 Once you've cooked a meal, you can either use it as decoration about your house or island, send it to a friend, give it to a villager, sell for Bells or eat it yourself.
Eating a cooked dish will, like eating fruit or candy, give you the power to break rocks or dig up trees for a specific amount of time. Different dishes will allow you to utilise these techniques for a different amount of time, so take that into account if you're planning on some island renovations or just go to the toilet if you don't!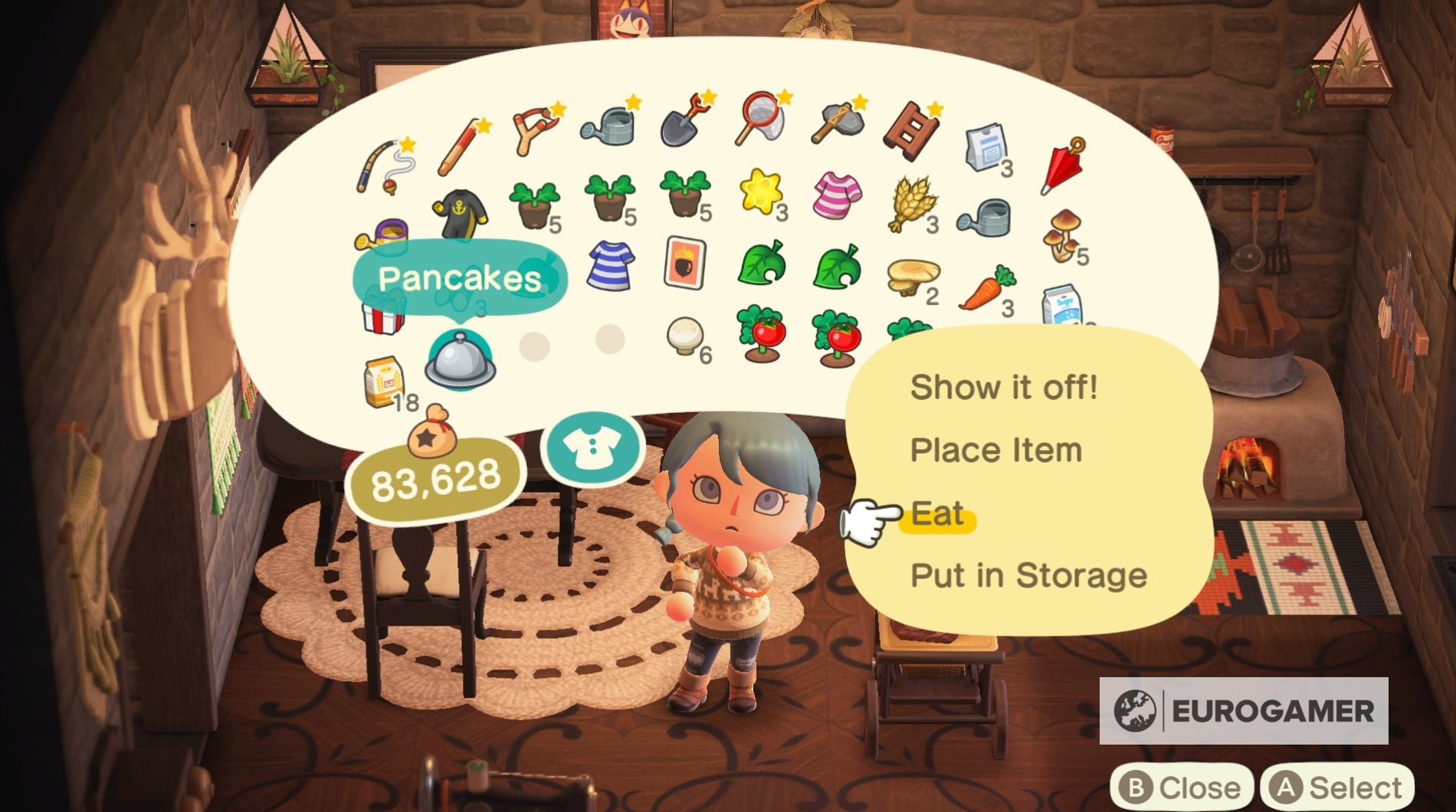 Ingredients in Animal Crossing: New Horizons explained
Ingredients, as mentioned above, are an essential part of cooking in New Horizons; without them you won't be able to make a simple sandwich, let alone a tasty pizza.
There's a wide range of ingredients for you to collect, including fruit, fish, pumpkins, mushrooms, wheat, sugarcane, tomatoes, potatoes and carrots.
Certain ingredients, like flour and sugar, can only be obtained by using other ingredients to make them.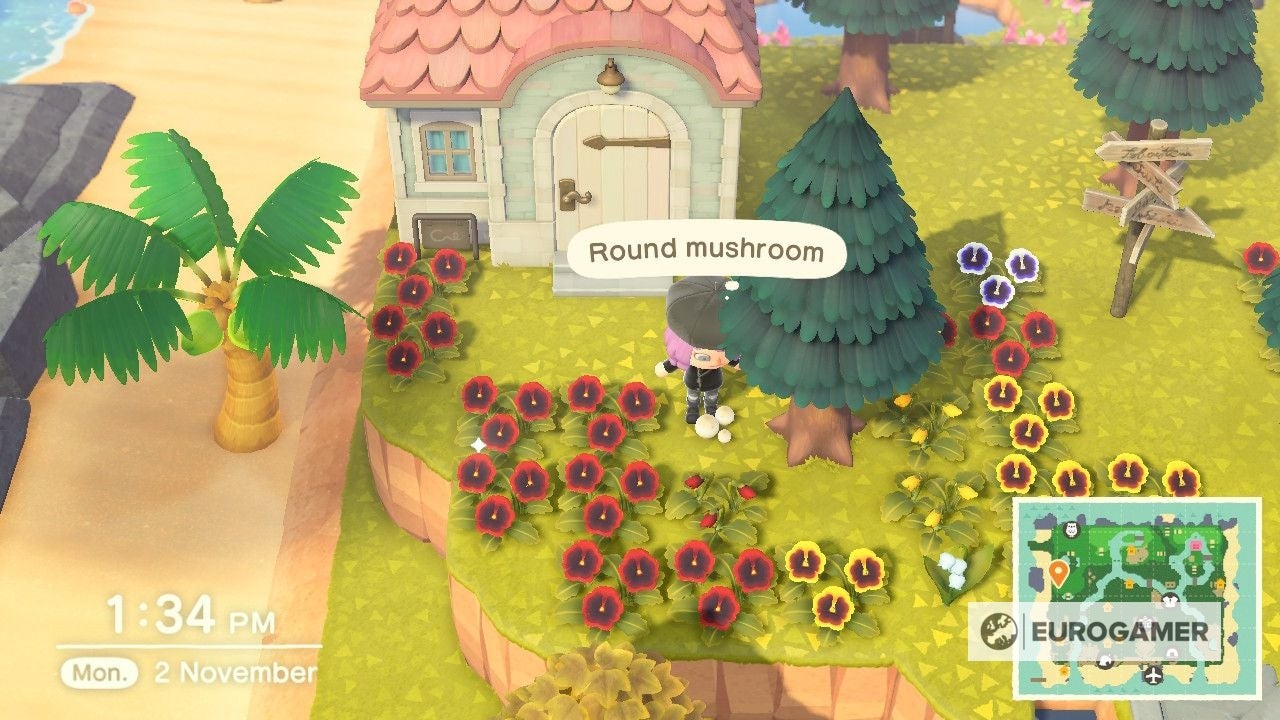 Just like your crafting materials, these ingredients can be stored in your house's storage and, if you got one, accessed via a Storage Shed.
We recommend keeping a close eye on your food stocks when cooking to ensure you don't run out of an important ingredient, like flour, which is used in multiple recipes, because, unlike building materials, it may take you a couple of days to restock your supplies.
Using the DIY recipe app on your Nook Phone, you can quickly view every cooking-related recipe you've unlocked so far and check which ingredients you need to gather to make them. You will also be able to see if you have enough of the right ingredients before attempting to cook a meal.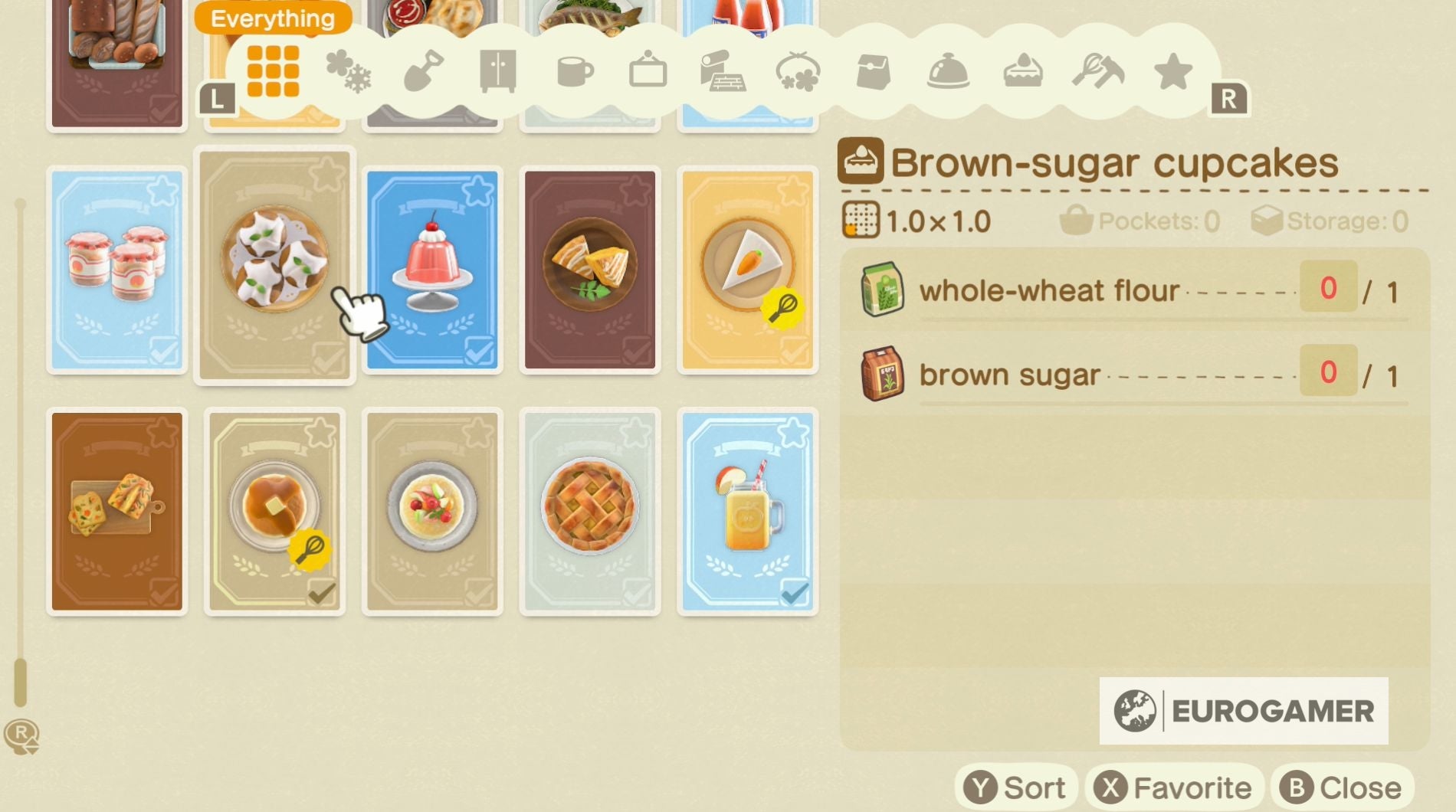 Hope you enjoy cooking in New Horizons!