Animal Crossing Nook Miles, the Nook Mileage Program and Nook Miles + tasks in New Horizons explained
Everything you need to know about Tom Nook's new business venture.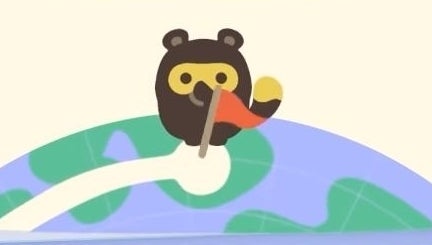 Once you've arrived on your deserted island in Animal Crossing: New Horizons, you might need some guidance on what to do next and that's where the Nook Mileage Program steps in.
The Nook Mileage Program will supply you with a variety of tasks, including Nook Miles + tasks, that will encourage you to take part in all forms of island life.
Completing a Nook Mileage Program task will reward you with some Nook Miles, which you can spend on a variety of rewards - and help you build your house.
On this page:
Nook Mileage Program in Animal Crossing: New Horizons explained
The Nook Mileage Program in New Horizons is a collection of tasks that you complete while living on your island, which you can access on your Nook Phone by selecting the Nook Miles app.
Each task you complete will reward you with a certain amount of Nook Miles, a new form of currency introduced in New Horizons, which can be exchanged for a variety of items and services.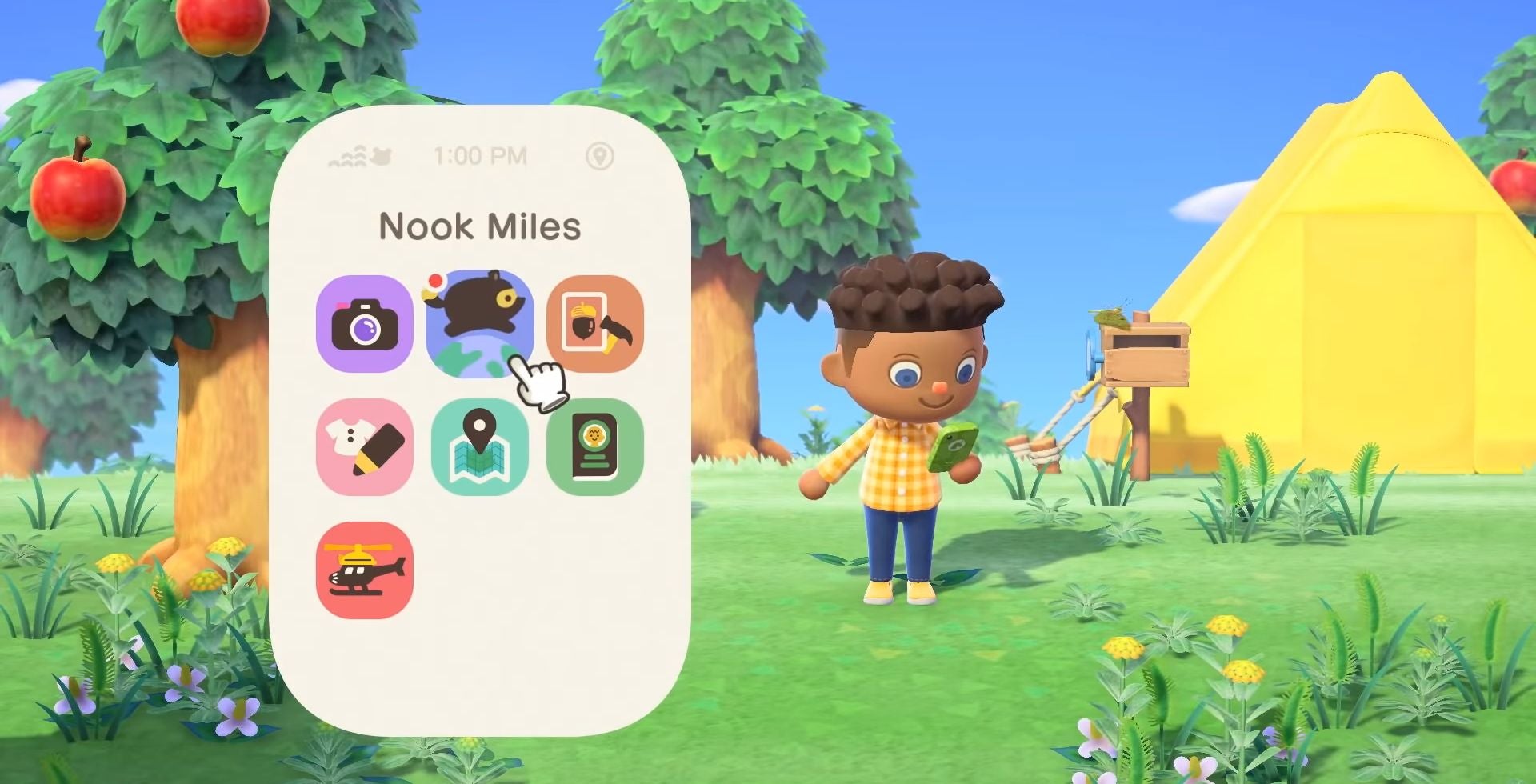 Nook Miles tasks in Animal Crossing: New Horizons explained
In Animal Crossing: New Horizons, the Nook Mileage Program offers you two different types of tasks to choose from - Nook Miles + tasks and general Nook Miles tasks.
Nook Miles +
These are short quests you can undertake for a small amount of easy Nook Miles. Each day, the first five will be worth double. You can find these tasks in the top section of the Nook Miles app once you have unlocked the house.
A Nook Miles + task can range from simply talking to the villagers on your island to having a certain number of fossils assessed.
Each of these tasks can only be completed once and the amount of Nook Miles you receive is multiplied by two. After that, these tasks keep coming in, but give you the regular amount of Nook Miles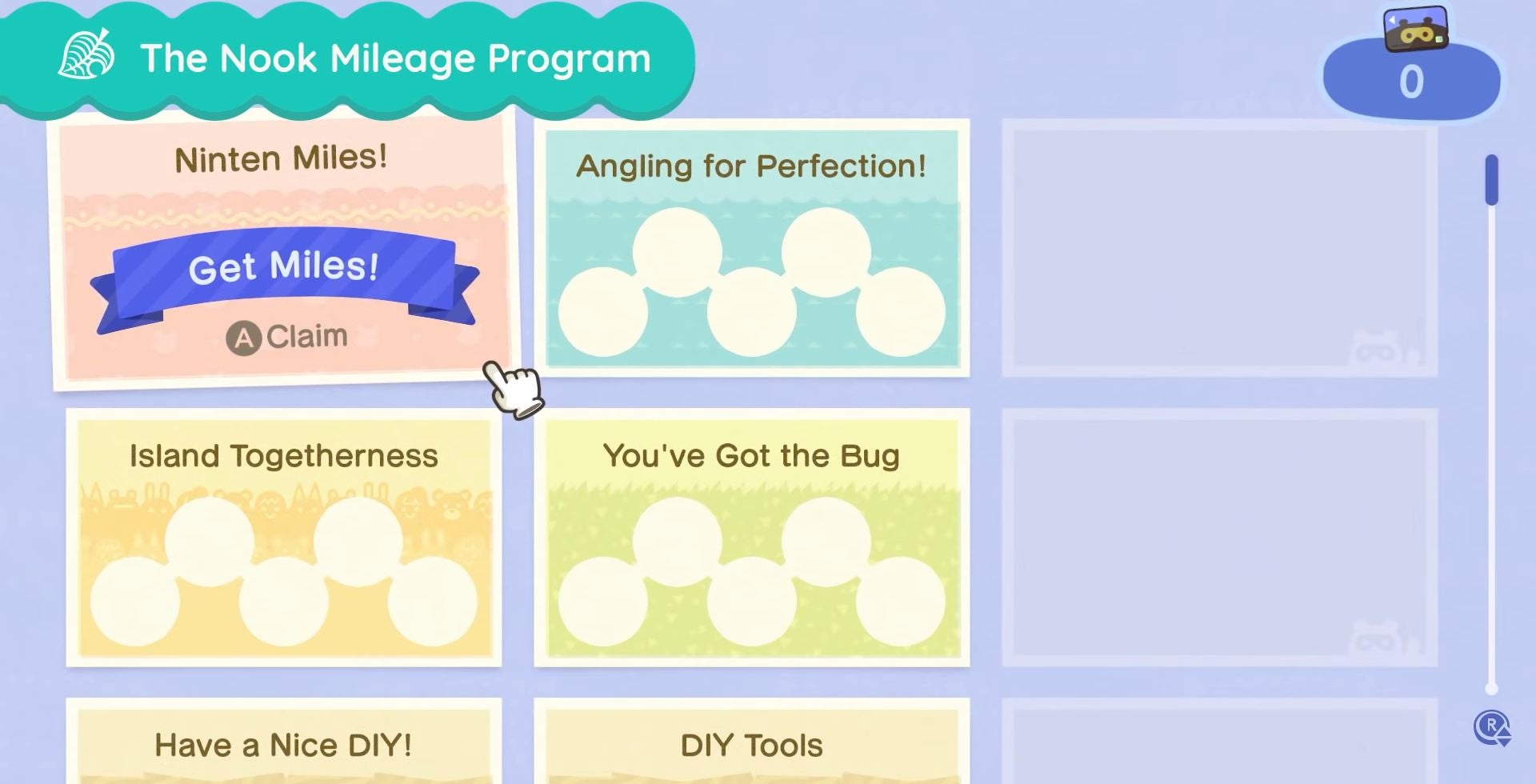 Nook Miles tasks
Regular Nook Miles tasks are designed to reward you as you naturally progress through your island's development and complete activities like fishing or crafting.
Each task is divided into five different stages, with both the difficulty of the task and the amount of Nook Miles you earn increasing as you climb up the ranks.
You'll also unlock new title keywords by completing these tasks, which can be used to customise your title on your passport.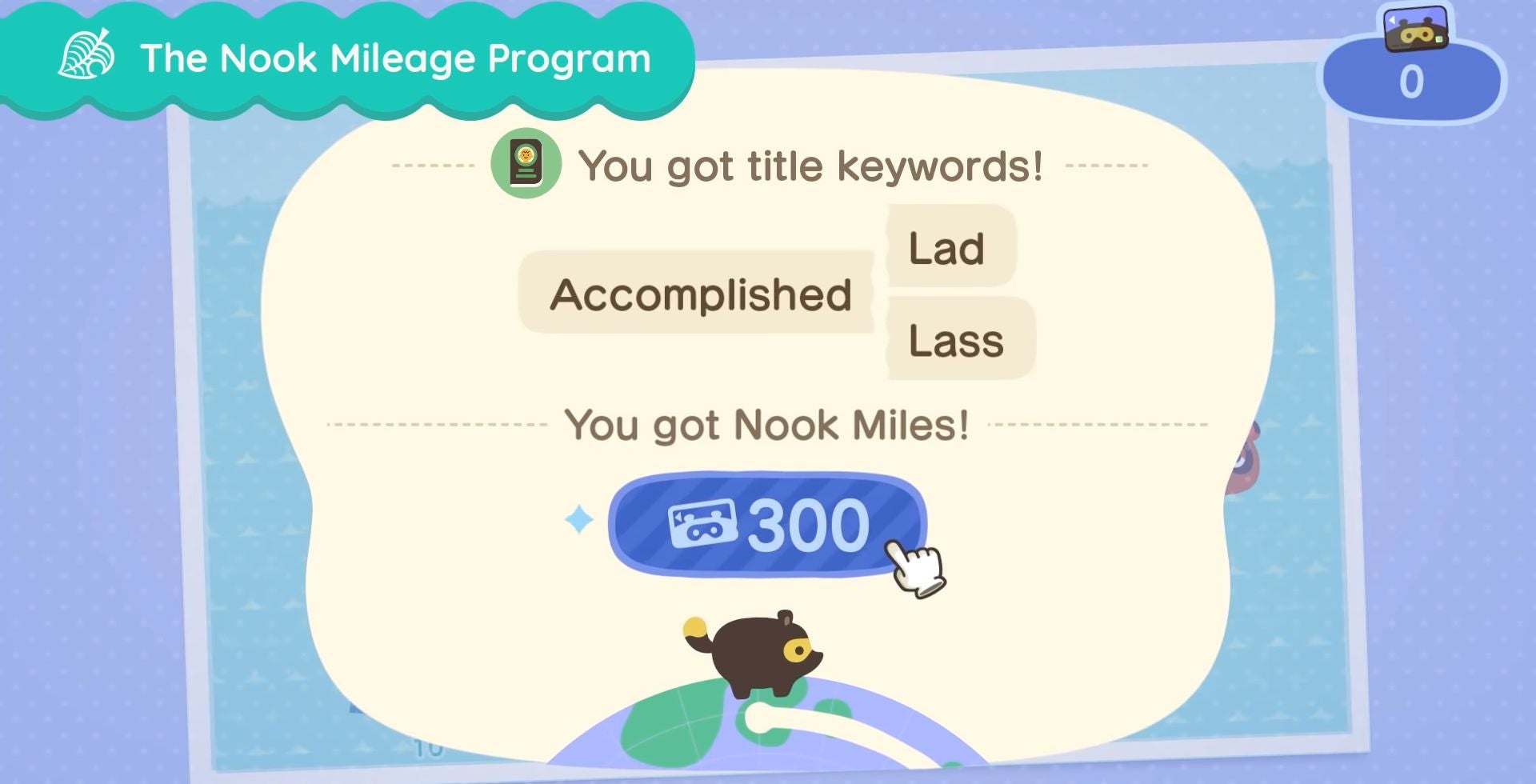 These Nook Mile tasks cover a range of activities, from catching fish with tasks like 'Angling for Perfection!' to 'Island Togetherness,' which will have you talking to each of your animal neighbours everyday.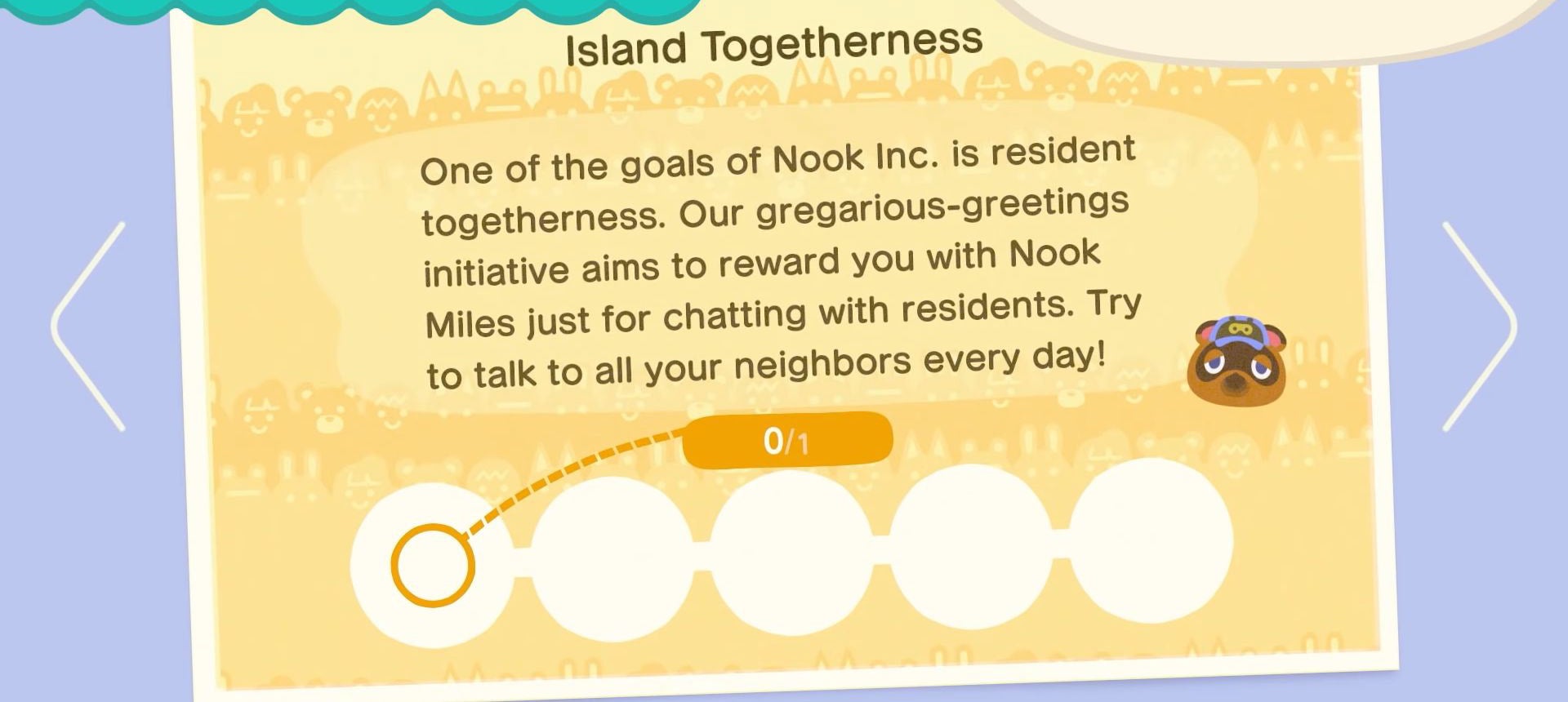 Nook Miles tasks include:
Bug catching
Crafting objects using the DIY workbench
Fishing
Fossil assessment
Planting flowers
Talking to animal villagers
In short - experiment with playing with the game's features to unlock new Nook Miles tasks. Seems like there's something for everything - even being stung!
---
The Animal Crossing 2.0 update and Happy Home Paradise is here! We can help you with the new additions - including where to find Brewster, Gyroids, new villagers, ordinances, new fences, storage shed, new hairstyles, Froggy Chair, group stretching and Kapp'n boat tours. Cooking is now unlockable, so you need to know how to make both flour and sugar, as well as how to grow carrots, potatoes and tomatoes. Meanwhile, if you're new to Animal Crossing, our New Horizons tips can help with the basics. From the off, there's fish and bugs to catch, flowers and fruit to grow with. One long term goal is building your Happy Home Academy score. Finally, you need tools such as the new ladder and vaulting pole to fully explore.
---
What can you spend Nook Miles on in Animal Crossing: New Horizons?
In true Animal Crossing tradition, the first use you'll have for your Nook Miles is paying off a loan from Tom Nook.
You owe Tom 5,000 Nook Miles for the cost of your tent and, once that's paid off, you'll be able to upgrade to a house and the mortgage payments that come with it.
This is the only time you'll pay off a Tom Nook loan with Nook Miles, after this he'll want payment in Bells only.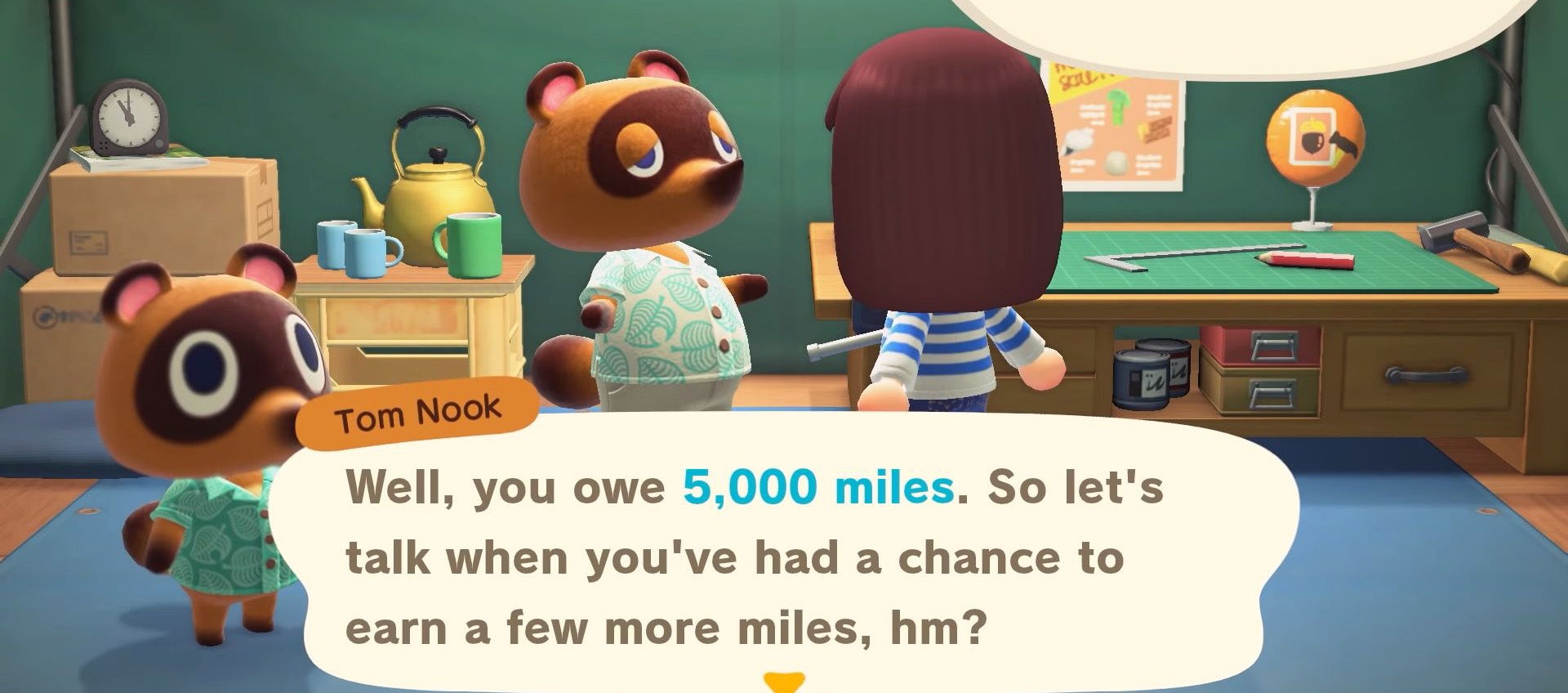 Aside from paying off your tent, you can use the Nook Stop in Residential Services to exchange your Nook Miles for a variety of goods and services.
To access the Nook Mile shop simply select 'Redeem Nook Miles' when using the Nook Stop, which you can find in the right-hand corner of Residential Services.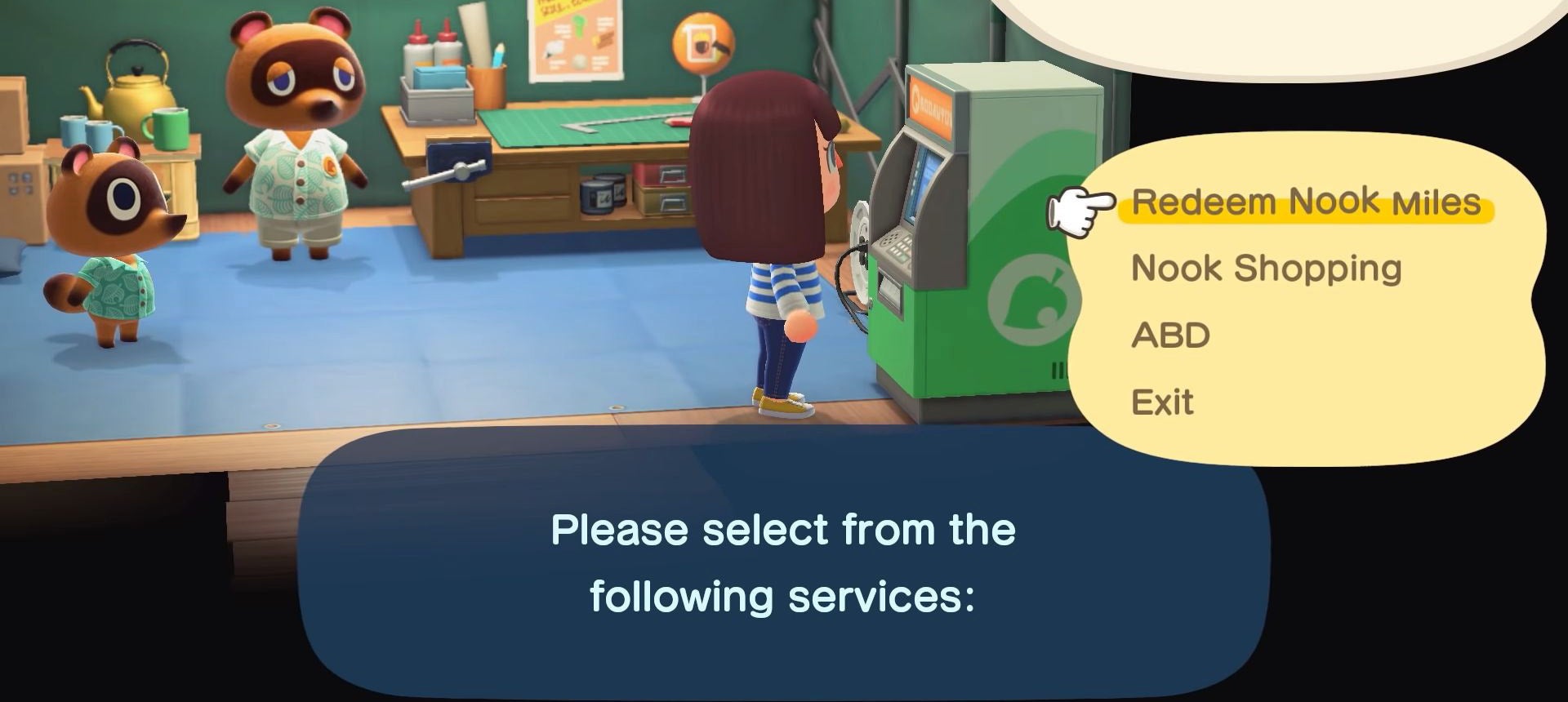 Here you can exchange your Nook Miles for a variety of goods, including Bell Vouchers, which grant you 3,000 Bells for the cost of 500 Nook Miles. You can also purchase Nook Miles Tickets for 2,000 Nook Miles each, which, when taken to the airport, can be used to visit a random mystery island.
There are a number of features that you can only unlock by spending Nook Miles too, such as new apps for your Nook Phone, like the Custom Design Pro Editor at the price of 800 Bells. This includes the Tool Ring, which costs 800 Bells, that allows you to access your tools without opening your inventory.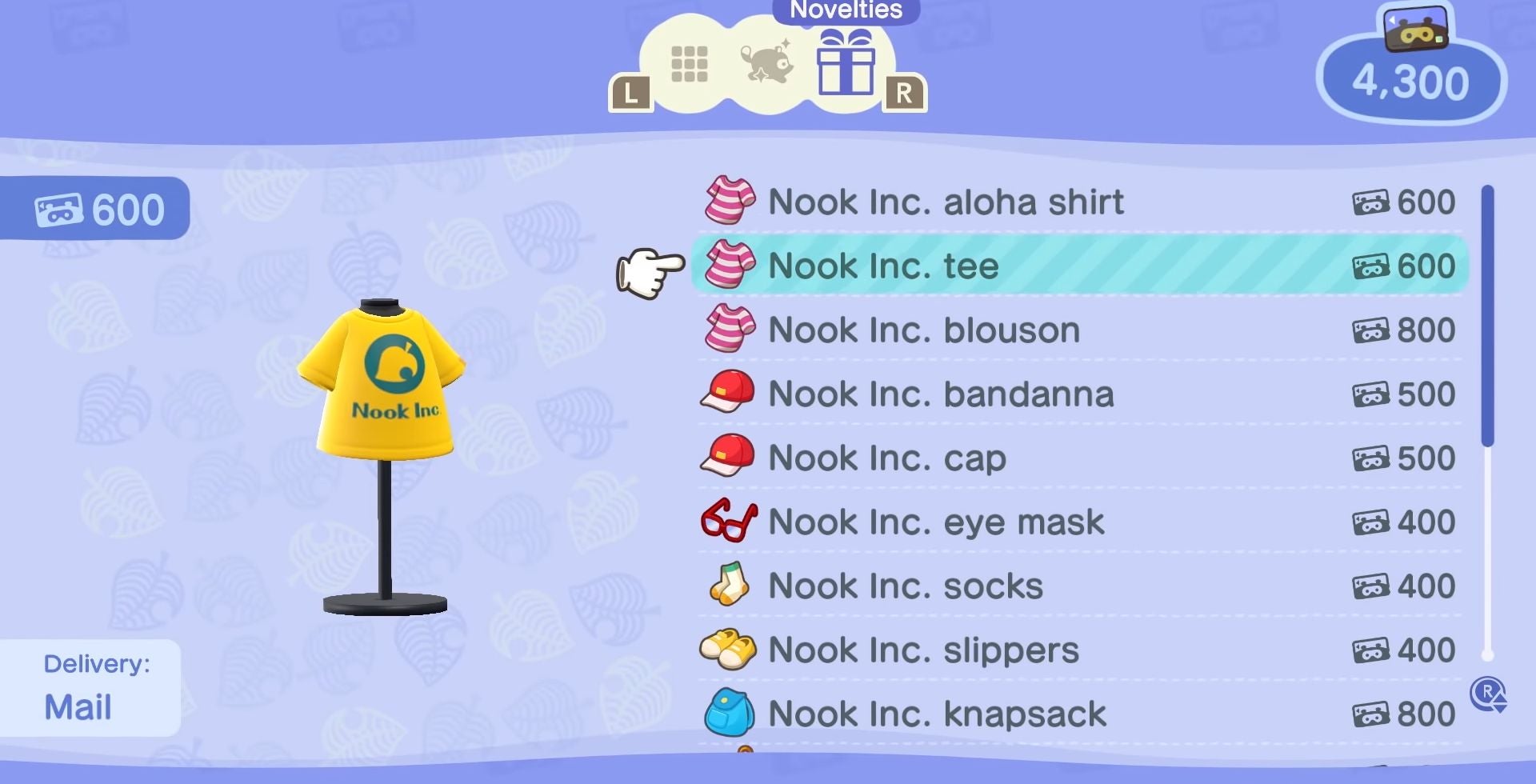 On the subject of tools, for the cost of 3,000 Nook Miles you can purchase 'Pretty Good Tools Recipes.' This will give you the DIY recipes for the upgraded versions of the majority of the tools.
Nook Miles can also be used to expand your inventory twice, which will make your job of developing the island a lot easier.
You can also exchange your Nook Miles for a variety of:
Carpet
Clothing, including bags, fans, hats, shirts, shoes and socks
Fencing DIY recipes
Furniture DIY recipes
Furniture
Phone cases
Wallpaper
Save up enough Nook Miles and you might even be able to recreate a kaijū battle on your island!