Animal Crossing Kapp'n's Boat Tours: Where to find Kapp'n's Boat Tours, cost and island explained
Do you think he'll sing Sea Shanty 2?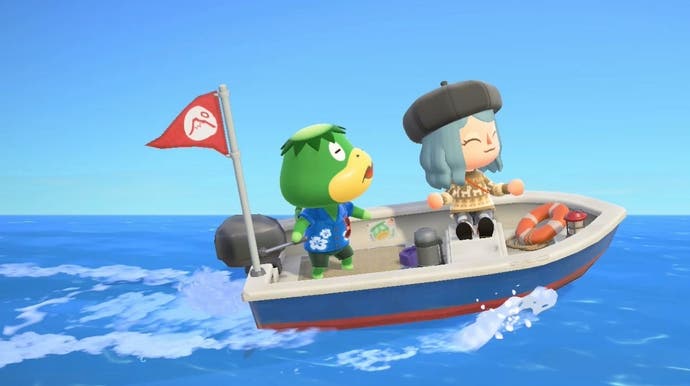 Kapp'n has finally arrived in Animal Crossing: New Horizons!
Staying true to his seafaring roots, he'll offer you a spot on one of his Kapp'n's Boat Tours - sea shanty included. For a small Nook Mile cost, of course!
Every Kapp'n Boat Tour will bring you to an island hidden out in the sea where you might find something which doesn't grow on your island, among other surprises.
On this page:
Kapp'n's Boat Tours location and cost in Animal Crossing: New Horizons explained
If you want to take a boat tour with Kapp'n in New Horizons, then you need to visit the little pier which sits against either your island's western or eastern shore.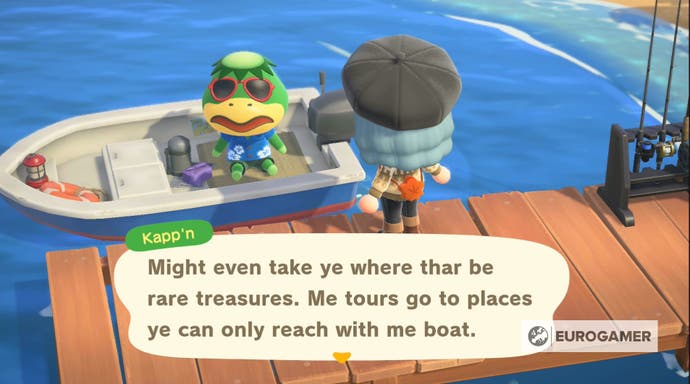 It's important to remember that this is not the pier connected to Dodo Airlines and, instead, is where you'll catch fish like Blue Marlins or Tuna.
Every trip with Kapp'n will cost you 1,000 Nook Miles, but he will sing you a sea shanty so it's worth the expense. Kapp'n will only let you sail with him once per day though, so make sure you make the most of your trip.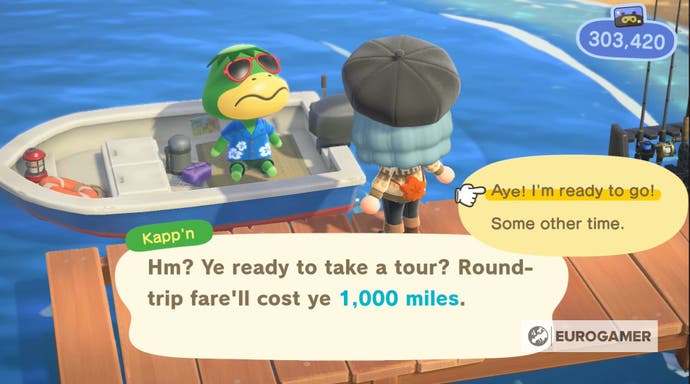 Before you sail off into the sunset, however, we recommend ensuring you only have your tools in your inventory. This is because you might find some rare items on the island Kapp'n takes you to and it would be a shame to miss out on them due to having full pockets.
Once you're on the boat, sit back and enjoy Kapp'n's singing and, if you feel like it, press A to clap along.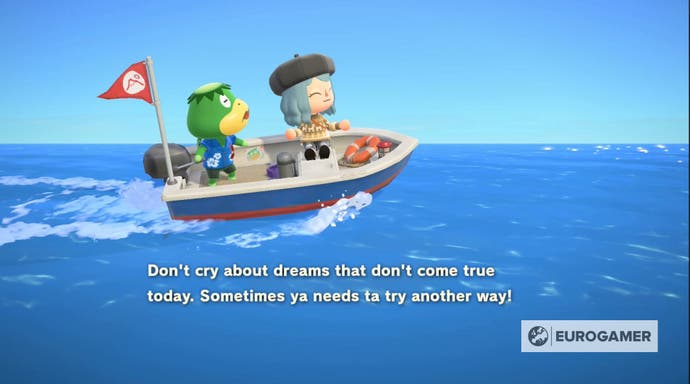 Remember - you can only access Kapp'n's Boat Tours, you must first download the Ver.2.0 patch for New Horizons.
---
The Animal Crossing 2.0 update and Happy Home Paradise is here! We can help you with the new additions - including where to find Brewster, Gyroids, new villagers, ordinances, new fences, storage shed, new hairstyles, Froggy Chair, group stretching and Kapp'n boat tours. Cooking is now unlockable, so you need to know how to make both flour and sugar, as well as how to grow carrots, potatoes and tomatoes. Meanwhile, if you're new to Animal Crossing, our New Horizons tips can help with the basics. From the off, there's fish and bugs to catch, flowers and fruit to grow with. One long term goal is building your Happy Home Academy score. Finally, you need tools such as the new ladder and vaulting pole to fully explore.
---
Islands visited in Kapp'n's Boat Tours in Animal Crossing: New Horizons explained
The islands Kapp'n takes you to in New Horizons are randomly selected, which means you'll never know exactly where you'll end up. The weather may change as your sailing though - it may, for example, start raining or you'll see cherry blossoms in the air - to give you a small hint at what you might find on the island.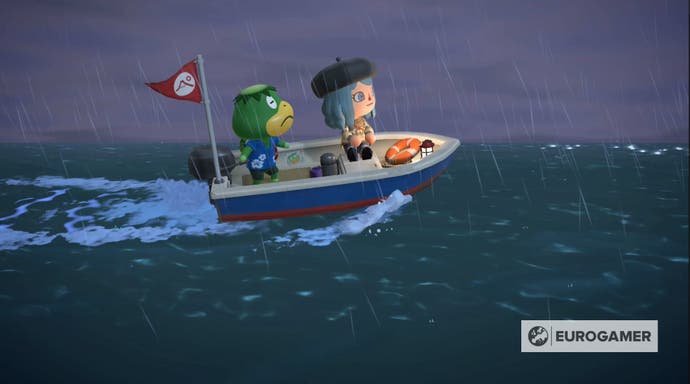 Both the season and time of day may also be different to that of your main island - you may arrive on an island trapped in a midnight snowstorm or one in the throes of midday summer. Either way, this is the perfect opportunity to search for any bugs, fish or seasonal items, like snowflakes, which you might be needing.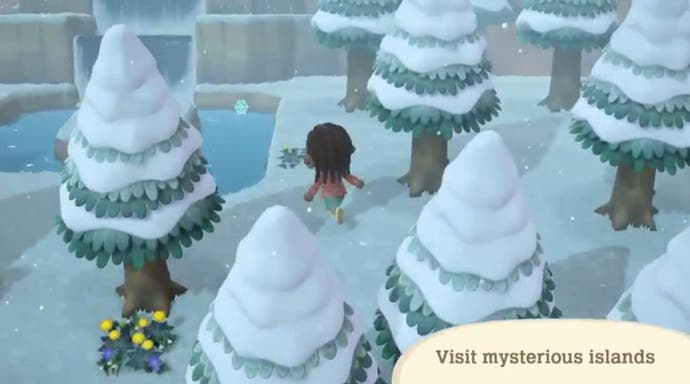 The island Kapp'n moors on might also have a selection of flora, such as climbable vines, which aren't native to your island. You might even find some flowers you can't currently grow on your island. It's a good idea to take some of these plants when you see them, so you can take them home!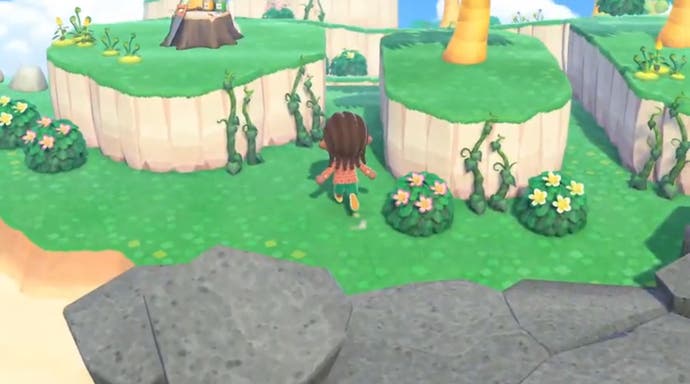 On the beach you might find a bottle containing either a DIY recipe or, if you've unlocked cooking, a Cooking recipe. If the island you're visiting is experiencing seasonal weather, such as cherry blossoms, the DIY recipe you find might be for one of the seasonal items, which is great if you've missed one.
These islands are also where you'll find Gyroid Fragments and maybe even a fully grown Gyroid, so, if you see a diggable spot, make sure you dig it up! You might even encounter Brewster Gyroid hunting on one of these islands.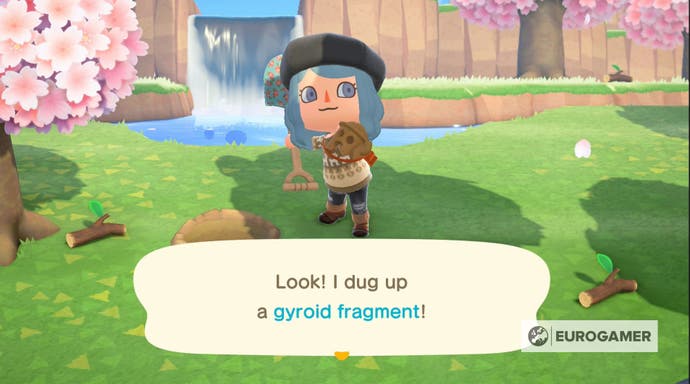 When you're on the island Kapp'n will act just like Wilbur when you're doing a mystery tour - he will offer to sell you tools if you need them and, when you're ready, take you back to your island. There will also be a DIY workbench on every island, so you craft your own tools if you prefer.
Finally, travelling with Kapp'n will unlock a new card in your Nook Miles + app - Set Sail for Adventure. This will record how many times you've sailed with Kapp'n and reward you with additional Nook Miles when you've visited a certain number of islands.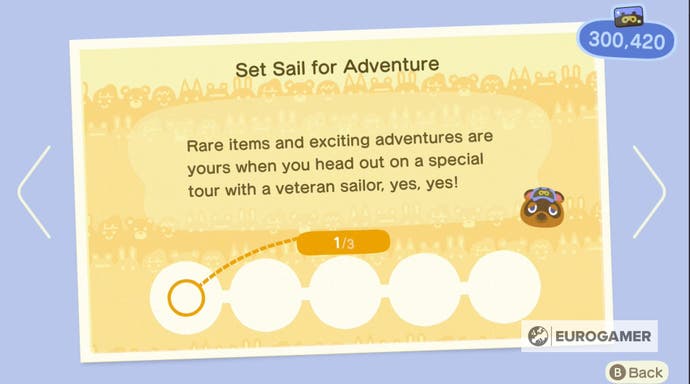 Have fun exploring the ocean with Kapp'n!