Animal Crossing Flour: How to grow wheat and find flour in New Horizons explained
Flour, not flower.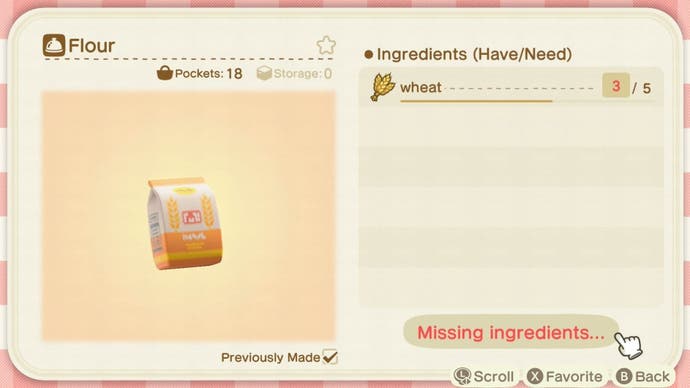 Flour is one of the ingredients which is used in multiple cooking recipes in Animal Crossing: New Horizons.
To find flour, however, you first need to grow wheat, because, without it, you won't be able to make any flour-based cooking recipe.
Below you'll learn where to get wheat, how to grow wheat and, when you're ready, how to make flour in New Horizons.
On this page:
Where to get wheat in Animal Crossing: New Horizons
If you want to grow wheat on your island in New Horizons, then you first need to find a wheat starts and there are two ways to do this.
The first method is to buy the wheat start for Leif either when he visits your island or once you've opened his stall on Harv's Island.
The stock for Leif's stall on Harv's Island only changes every Monday, which means, if he's not currently selling wheat, you need to visit in a week's time to see if this stock has changed.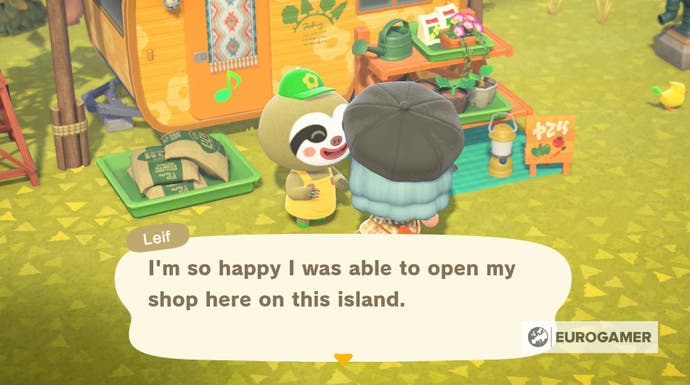 A single wheat start costs you 280 Bells, while a bulk of five costs 1,400 Bells.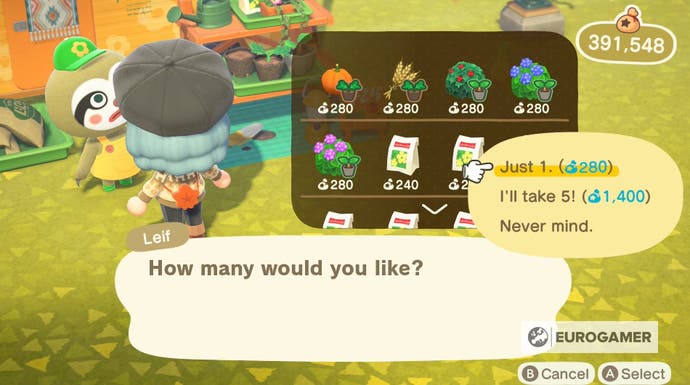 You may also find wheat growing on one of the islands Kapp'n takes you to.
Remember - you'll only be able to find and grow wheat if you've downloaded the free Ver.2.0 patch for New Horizons.
---
The Animal Crossing 2.0 update and Happy Home Paradise is here! We can help you with the new additions - including where to find Brewster, Gyroids, new villagers, ordinances, new fences, storage shed, new hairstyles, Froggy Chair, group stretching and Kapp'n boat tours. Cooking is now unlockable, so you need to know how to make both flour and sugar, as well as how to grow carrots, potatoes and tomatoes. Meanwhile, if you're new to Animal Crossing, our New Horizons tips can help with the basics. From the off, there's fish and bugs to catch, flowers and fruit to grow with. One long term goal is building your Happy Home Academy score. Finally, you need tools such as the new ladder and vaulting pole to fully explore.
---
How to grow wheat in Animal Crossing: New Horizons
Wheat starts in hand, it's time to actually grow wheat in New Horizons, which, especially if you've grown pumpkins, you'll find to be quite easy.
First, you need to find an open space on your island that you're comfortable transforming into a garden. After finding the perfect spot, open your inventory and select the wheat starts.
You'll want to select 'Plant 1' to plant a wheat start and, once you've planted as many as you want, you can start watering them! You don't, however, have to water them when it rains or snows.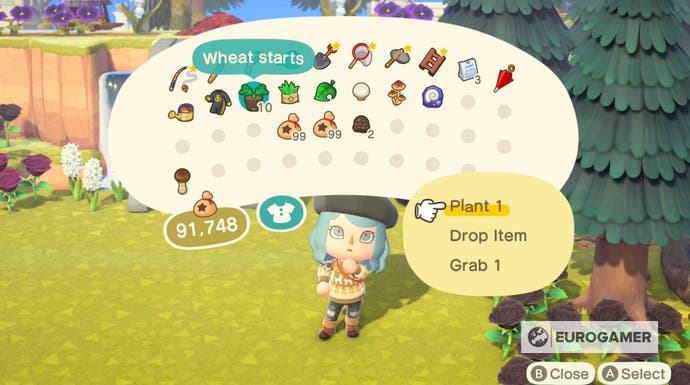 It will take four days for wheat to fully grow and, while it will continue to grow without being watered, doing so will reward you with a bigger harvest, so it's definitely worth the effort. Once you've harvested your wheat, you will only have to wait two days for more to grow and, again, watering it will ensure you receive a bigger crop.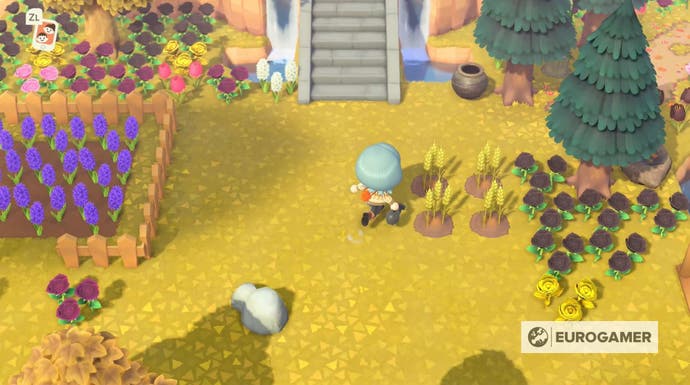 How to make flour in Animal Crossing: New Horizons
To make flour in New Horizons, you first need to grow wheat and, if you've followed the steps above, you've already collected your first wheat harvest.
Five bags of flour, or whole-wheat flour, requires five pieces of wheat.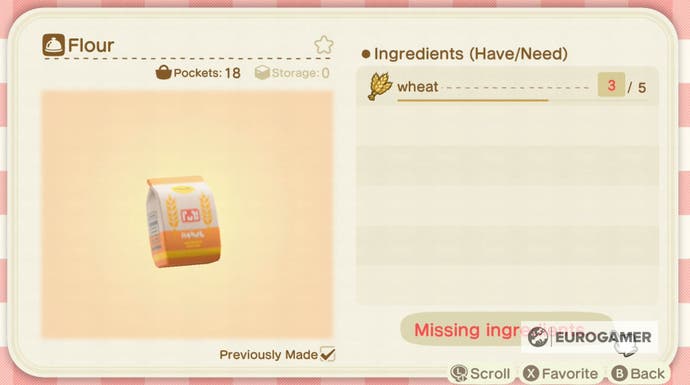 You can make flour at your preferred stove and, afterwards, you can use it for other cooking recipes, such as making a Veggie Sandwich.
Hope you enjoy cooking in New Horizons!