Animal Crossing Gullivarrr: Pirate furniture and other pirate rewards in New Horizons explained
Watch out for the black spot...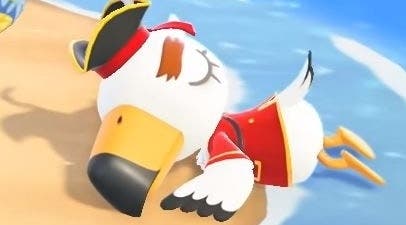 Gullivarrr is the pirate counterpart of Gulliver, who, despite apparently not being the same seagull, will also end up standard on your beach in Animal Crossing: New Horizons.
Introduced in the first part of the New Horizons summer update on Friday, July 3rd 2020, Gullivarrr is a rotating visitor to your island, which means that you'll never quite know when he'll wash ashore next.
If you help Gullivarrr return to his ship, he'll reward you with a range of pirate furniture and rewards, such as pirate inspired clothing.
On this page:
Gullivarrr in Animal Crossing: New Horizons explained
If you want to meet Gullivarrr, then you must first purchase a wetsuit from Nook's Cranny or the Nook Stop in Residential Services.
One day, in New Horizons, you might be wandering along one of your island's beaches and stubble upon a familiar looking seagull wearing some unfamiliar clothes.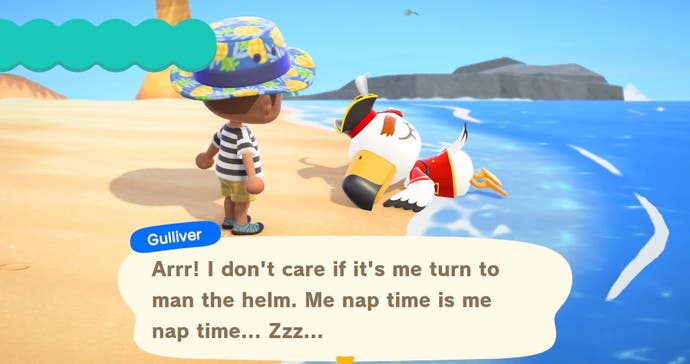 Talk to him until he wakes up and he'll reveal that he is, in fact, Gullivarrr - a pirate, who, after falling overboard, has lost his phone. Unsurprisingly, he'd like your help to find it.
How to find Gullivarrr's communicator in Animal Crossing: New Horizons
To find Gullivarrr's communicator in New Horizons, you need to swim out into the ocean, so put on a wetsuit and jump into the waves.
Once you're out in the water, all you have to do is dive at the various bubbling spots, until you find Gullivarrr's communicator. This may take some time, but keep searching!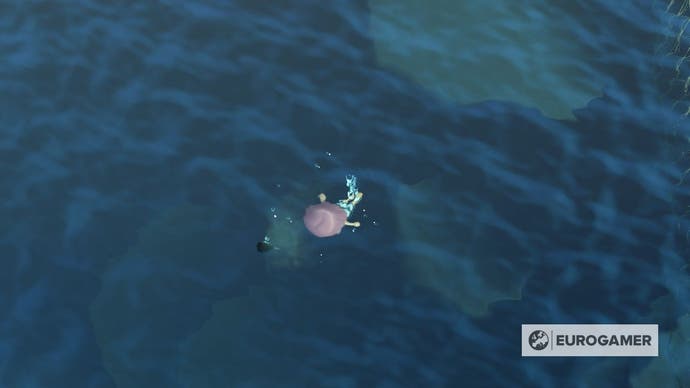 You'll find the communicator eventually and, when you do, you can return it to Gullivarrr on the mainland.
---
The Animal Crossing 2.0 update and Happy Home Paradise is here! We can help you with the new additions - including where to find Brewster, Gyroids, new villagers, ordinances, new fences, storage shed, new hairstyles, Froggy Chair, group stretching and Kapp'n boat tours. Cooking is now unlockable, so you need to know how to make both flour and sugar, as well as how to grow carrots, potatoes and tomatoes. Meanwhile, if you're new to Animal Crossing, our New Horizons tips can help with the basics. From the off, there's fish and bugs to catch, flowers and fruit to grow with. One long term goal is building your Happy Home Academy score. Finally, you need tools such as the new ladder and vaulting pole to fully explore.
---
Gullivarrr pirate rewards in Animal Crossing: New Horizons explained
As his clothing suggests, Gullivarrr will reward you with a variety of pirate themed items in thanks for finding his communicator.
Like with regular Gulliver, you'll receive this reward in the mail the day after you've helped Gullivarrr.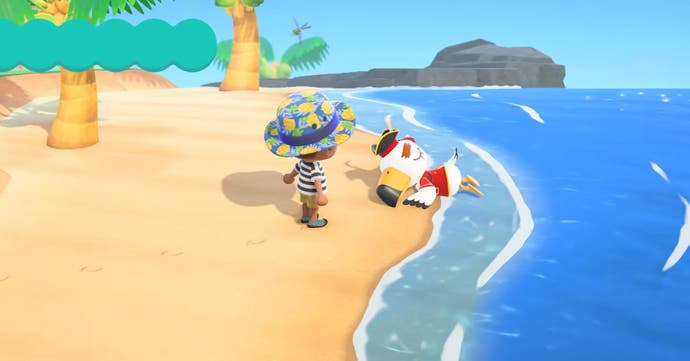 Below you'll find a complete list of every pirate reward Gullivarrr can give you.
Thank you to yuecrossing from Twitter for the help with this information.
Pirate Bandanna
Pirate Barrel
Pirate Beard
Pirate Boots
Pirate Dress
Pirate Eye Patch
Pirate Flooring
Pirate's Hat
Pirate Outfit
Pirate Pants
Pirate Rug
Pirate Ship Canon
Pirate Ship Helm
Pirate Treasure Chest
Pirate Treasure Crown
Pirate Treasure Robe
Pirate Wall
Sea Captain's Coat
Sideways Pirate Barrel
Good luck searching the seas!