Fortnite Device locations: How to discover the device in Fortnite
How to start Chapter 3 Season 1's storyline quests.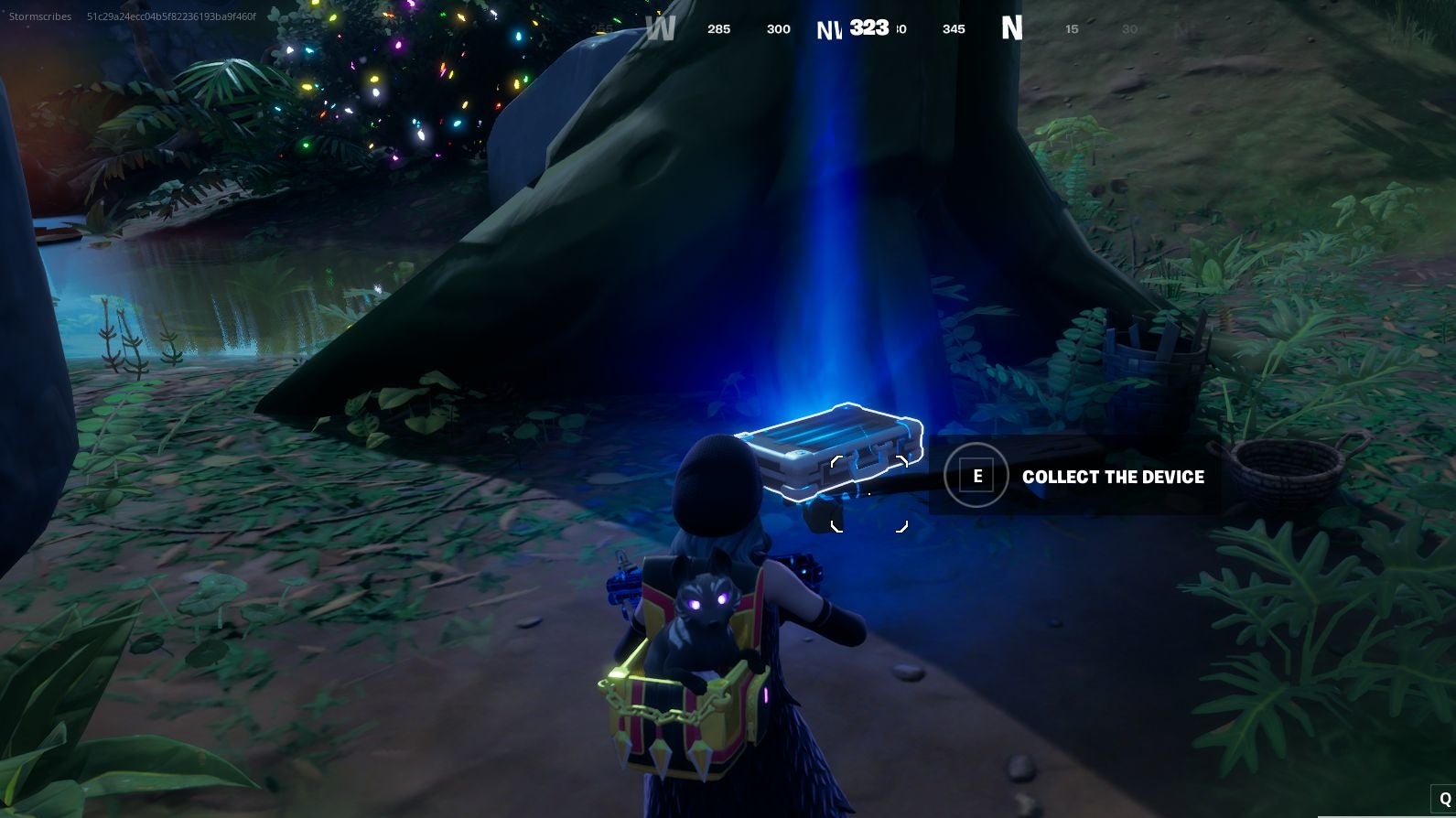 Discover the device is one of the season quests in Fortnite Chapter 3 Season 1.
Much like the weekly legendary quests from Chapter 2 Season 7, the quests finding the device unlocks will help tell this season's storyline. You'll also be rewarded with 25k XP for the Battle Pass for completing this quest.
First, however, you need to know the device locations and then how to discover the device itself.
---
Note this particular challenge is no longer able to be completed. What's new? Chapter 3 Season 3 has arrived! New additions include Reality Seeds and Saplings and riding animals, along with the new Battle Pass, characters collection and map changes. It's a good idea to know how to get XP fast in Fortnite.
---
On this page:
Device locations in Fortnite at a glance
There are 10 device locations scattered across the Fortnite map as you can see below: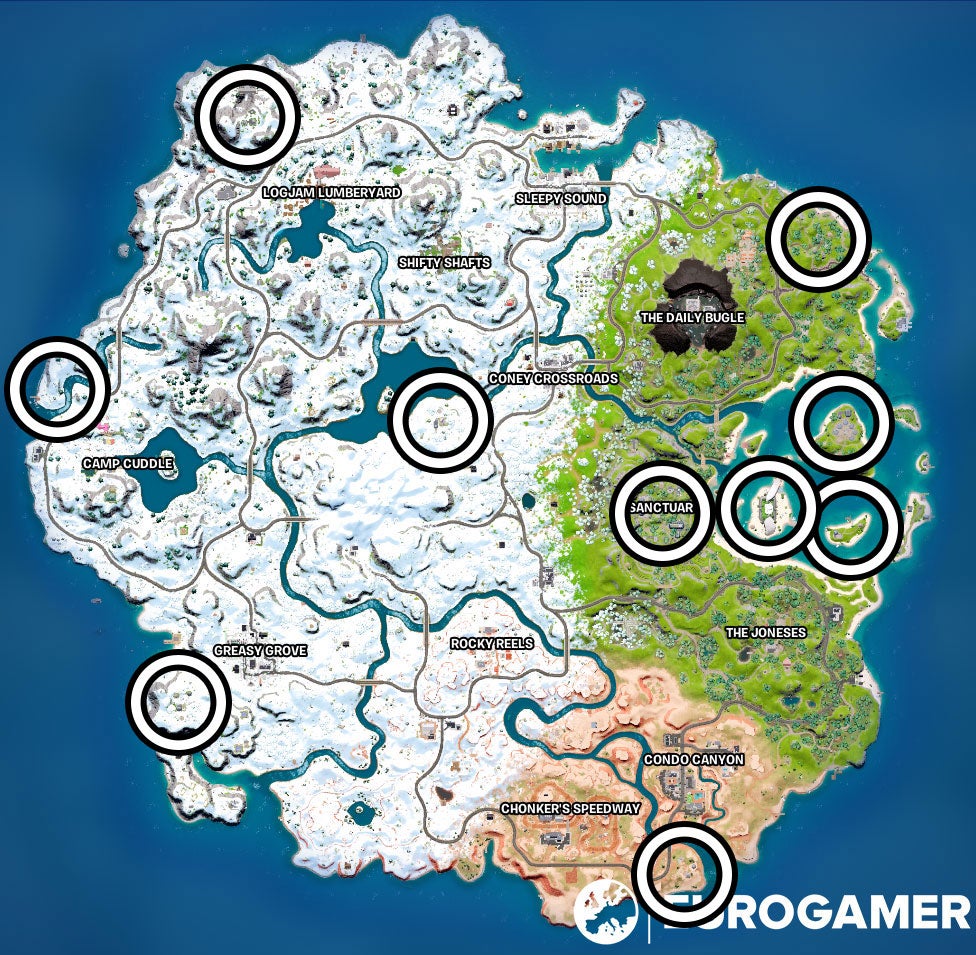 Seven of these locations are the Seven Outposts, which also contain the vaults. These are by far the easier locations to find a device at, because each one will be sitting inside one of the small buildings that make up the outposts.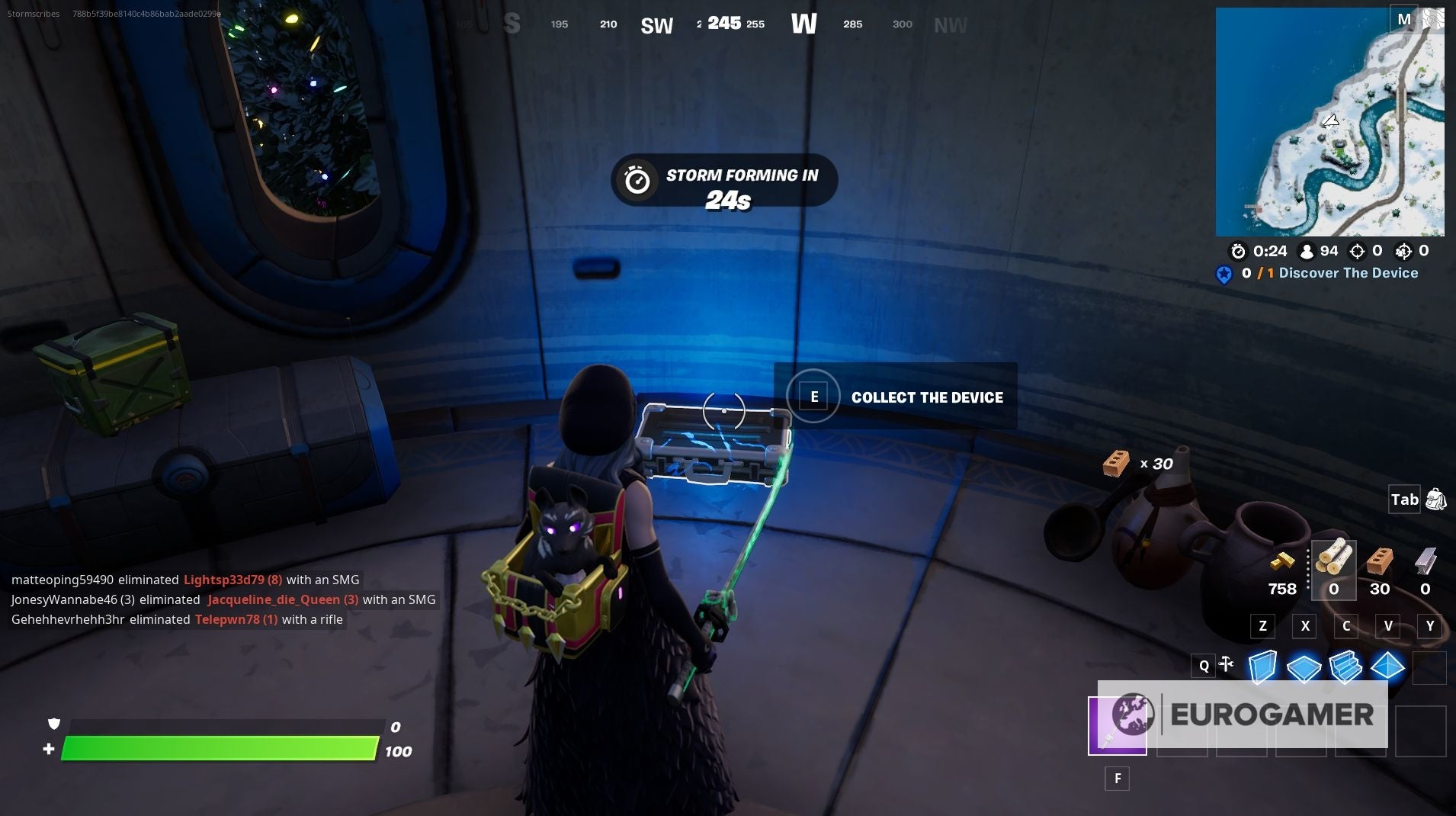 If you don't want to visit a Seven Outpost, then you can find a device sitting inside the main building at the Launchpad or in the grass at the feet of The Mighty Monument.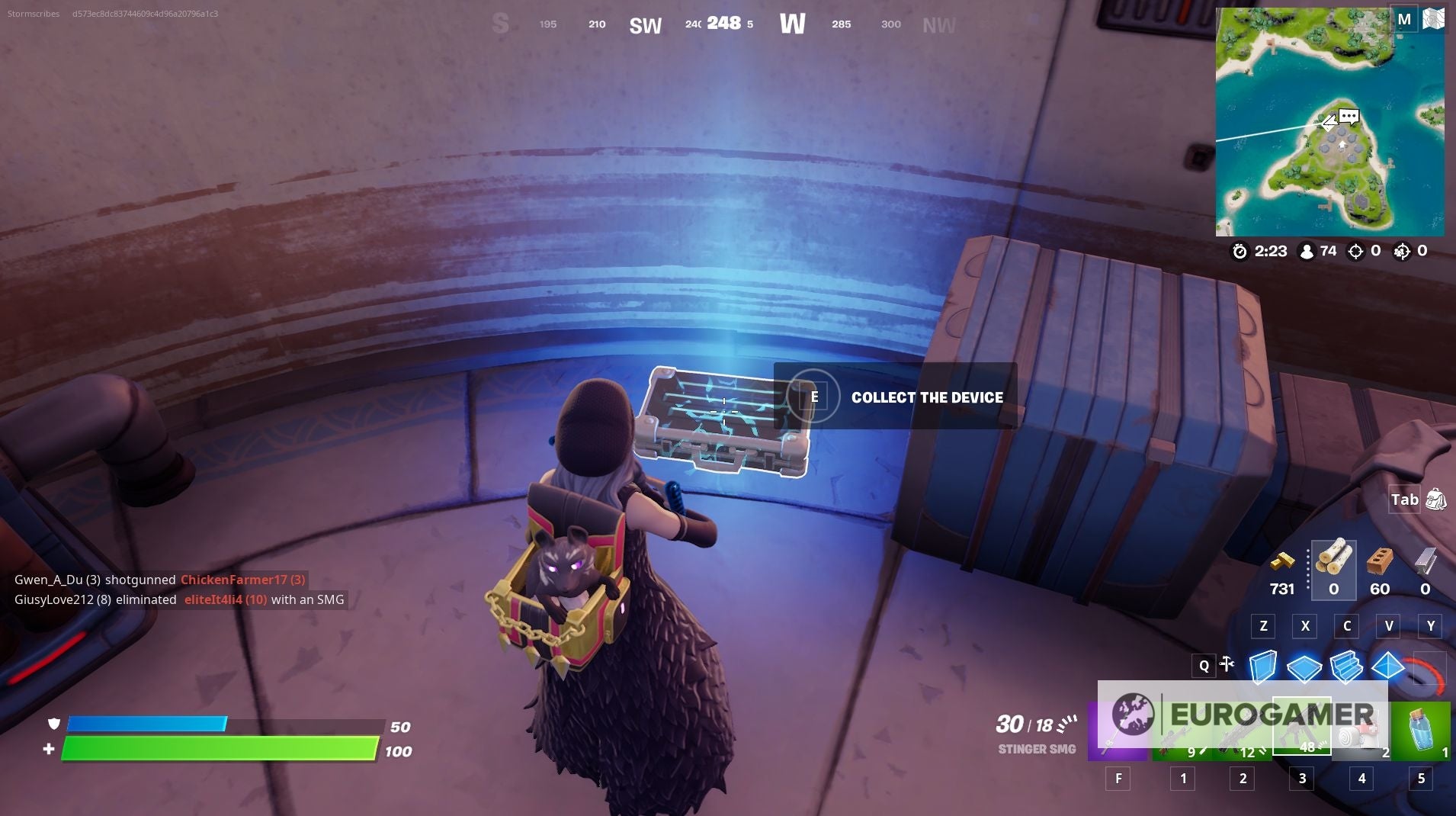 There is also one near the standing stones in the middle of Sanctuary.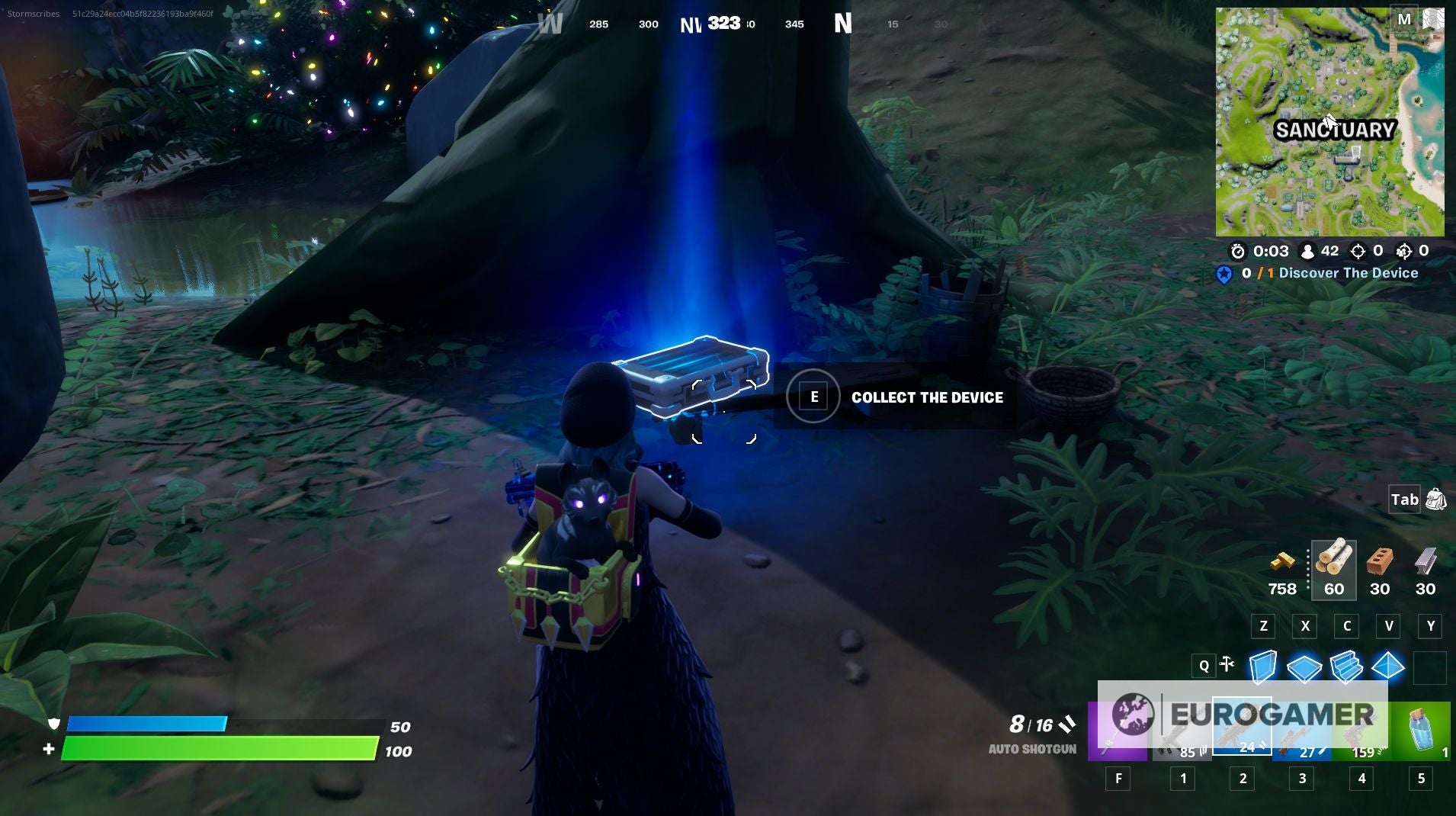 ---
Fortnite Chapter 3 Season 4 is here and with it comes a new Battle Pass! This season has introduced EvoChrome weapons, Chrome Splash locations and the ability to phase through walls. There are also new vault locations and map changes. Darth Vader and Star War weapons, including Lightsabers make a return for Skywalker Week, and the Paradise quests are this season's storyline challenges, including destorying Chrome objects to collect Chrome anomalies. Make sure to check out how to unlock The Herald skin too! Meanwhile, learn how to get XP fast, earn the Victory Umbrella and Victory Crowns.
---
How to discover the device in Fortnite
To discover the device for this Fortnite quest, you need to visit one of the locations listed above, locate the device and interact with it. Doing so, will unlock a small story beat and, after the match is completed, you'll have unlocked three additional quests.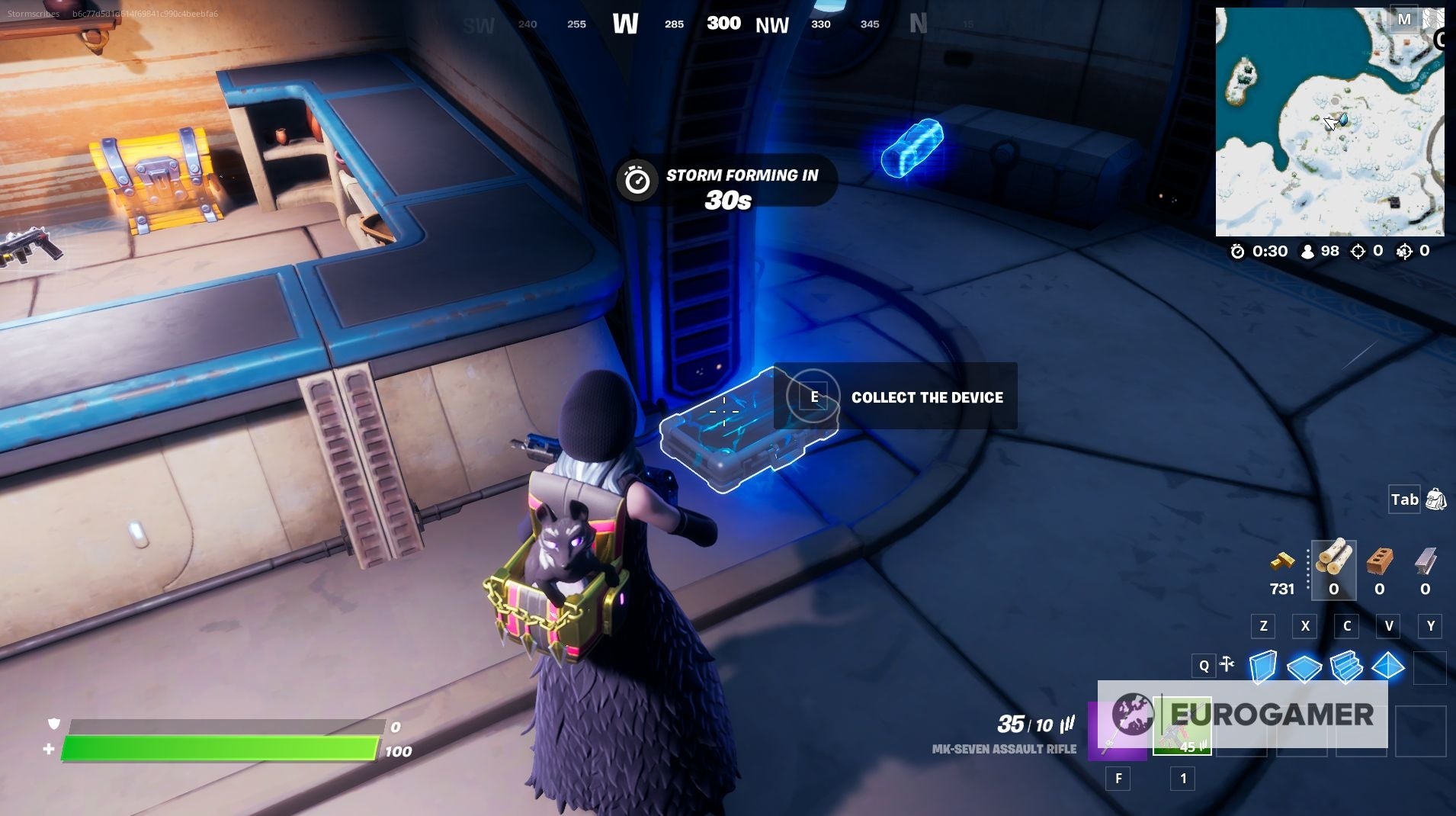 Each one requires you to visit a specific location across the Fortnite map and, once there, complete a specific objective:
Receive your next objective at The Launchpad

Destroy Signal Jammers in a single match (3)

Receive your next objective at Mighty Monument

Place Surveillance Cameras in a single match (2)

Receive your next objective in The Joneses

Drop off Supplies in a single match (3)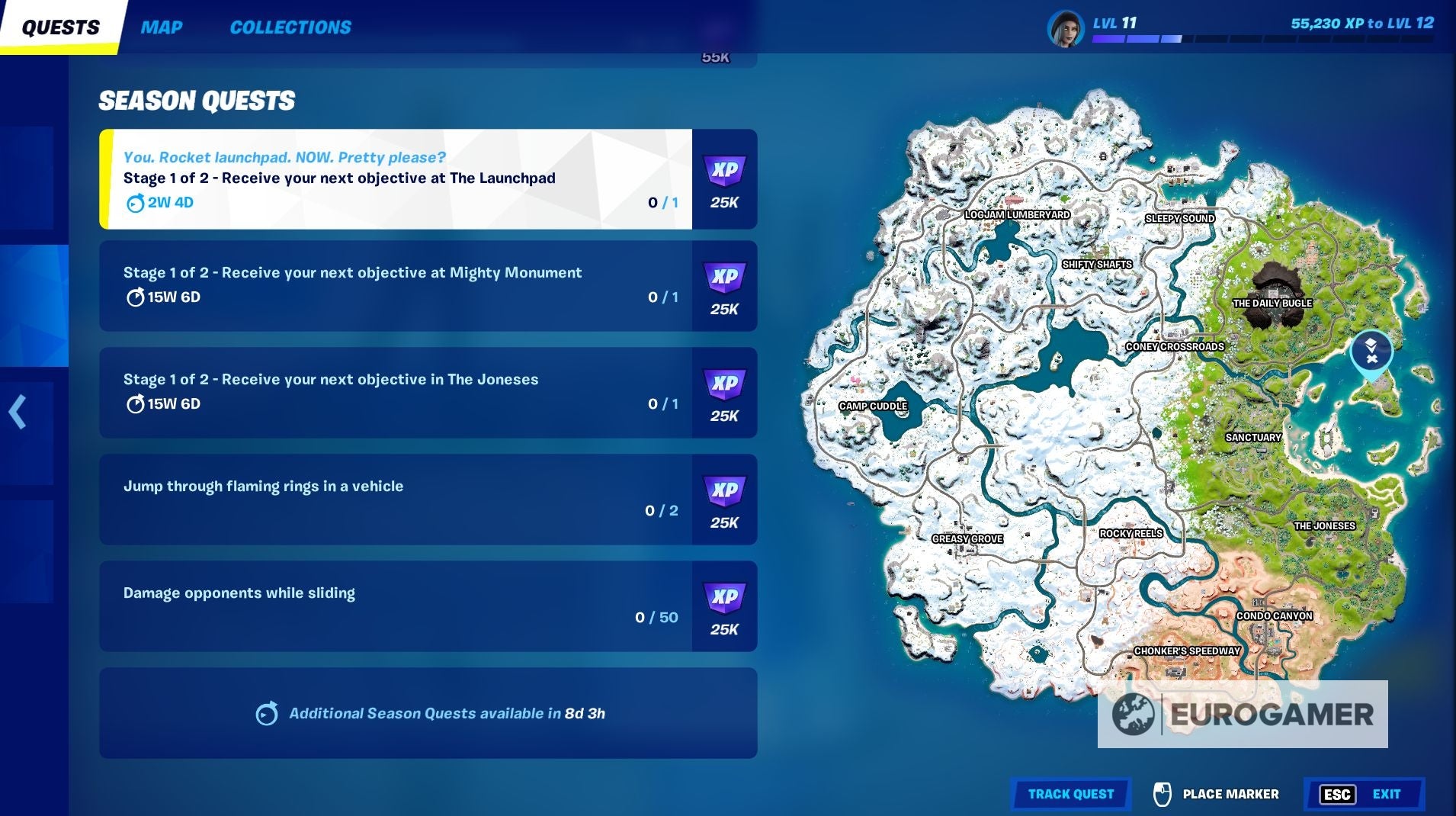 All of these quests will reward you with 25k XP when you complete them, which is great for unlocking more items from this season's Battle Pass.
If you'd like to learn more about Season 1 of Fortnite Chapter 3, then check out our guides on the new map, The Foundation skin, how to slide, Victory Crowns and how to open a vault.