Where to collect the signal jammers in Fortnite
Help The Imagined regain her missing transmission.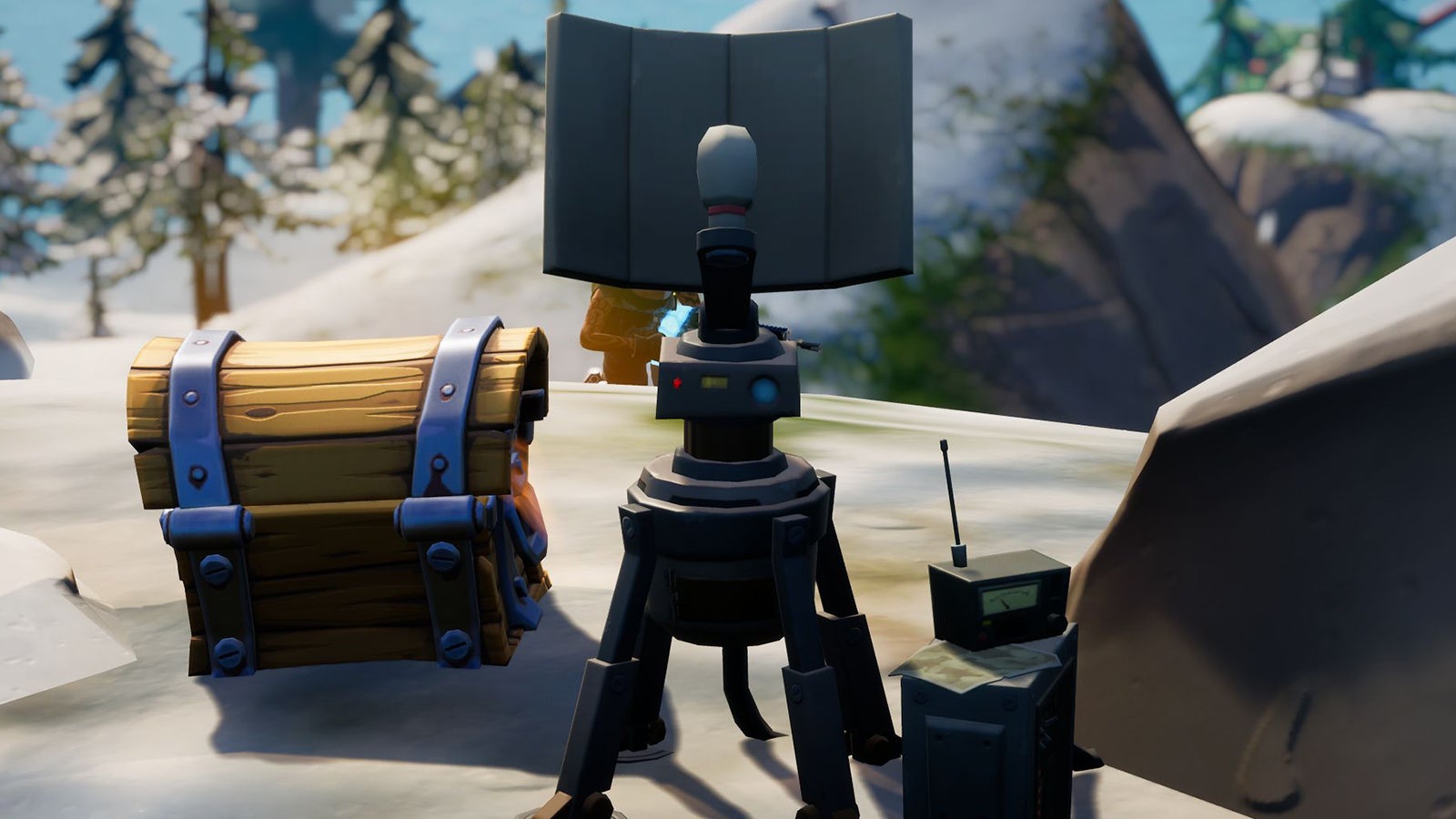 Collect the signal jammers is one of the Week 8 Resistance challenges in Fortnite Chapter 3 Season 2.
To unlock this Fortnite challenge, you must first complete the Resistance challenges from Week 7 and the first two challenges for Week 8 - talking to Mancake, Bao Bros and Lil Whip and cleaning up the trash around Sanctuary.
Completing this challenge will reward you with 23k XP, which will help you unlock more skins from the new Battle Pass.
---
Note this particular challenge is no longer able to be completed. What's new? Chapter 3 Season 3 has arrived! New additions include Reality Seeds and Saplings and riding animals, along with the new Battle Pass, characters collection and map changes. It's a good idea to know how to get XP fast in Fortnite.
---
Signal jammers locations in Fortnite explained
To start this Fortnite challenge, you must first perform a device uplink near either Shifty Shafts or LogJam Lumberyard, which, luckily, are quite close together.
Once you've opened communication lines with The Imagined, she'll ask you to collect three signal jammers from around the map. Below you can find the signal jammers locations at a glance: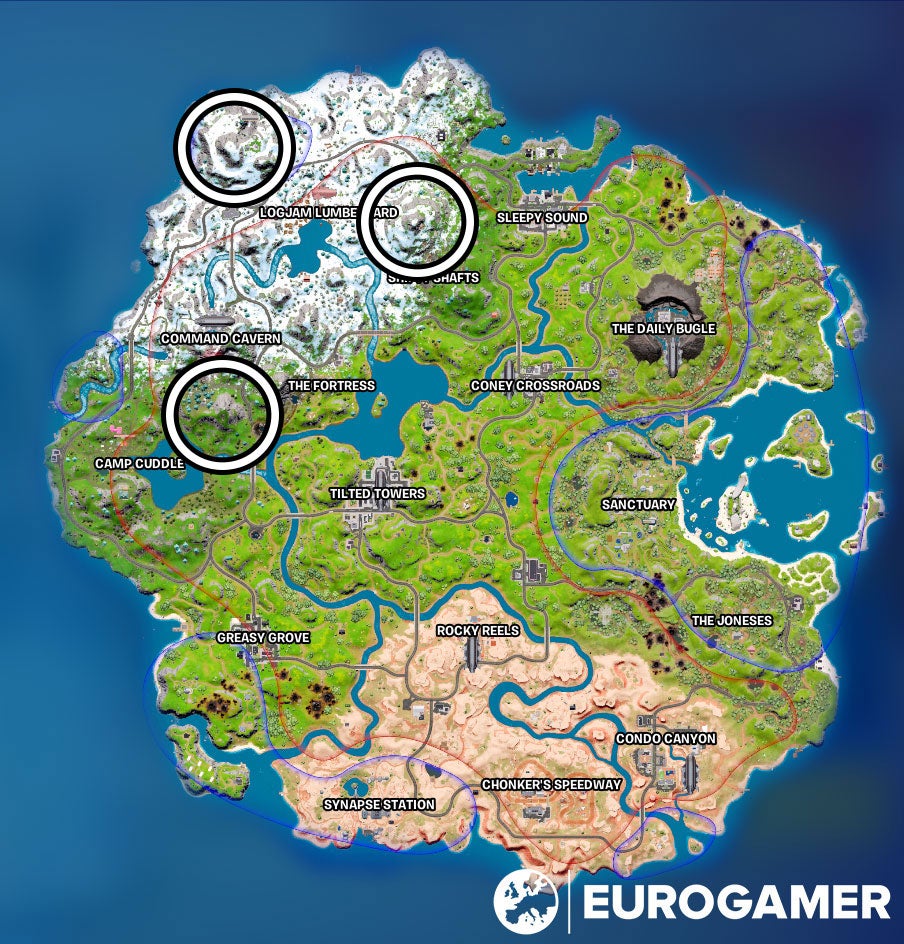 Remember - you need to collect all of these signal jammers to complete this Fortnite challenge.
---
Fortnite Chapter 4 Chapter 1 is here, complete with a new augments system, Geralt, the School of Llama web event, Falcon Scout, and the Ageless Champion to beat! Meanwhile, learn how to get XP fast, earn the Victory Umbrella, find character locations and earn a Victory Crown.
---
One signal jammer can be found atop the mountain north of Shifty Sands.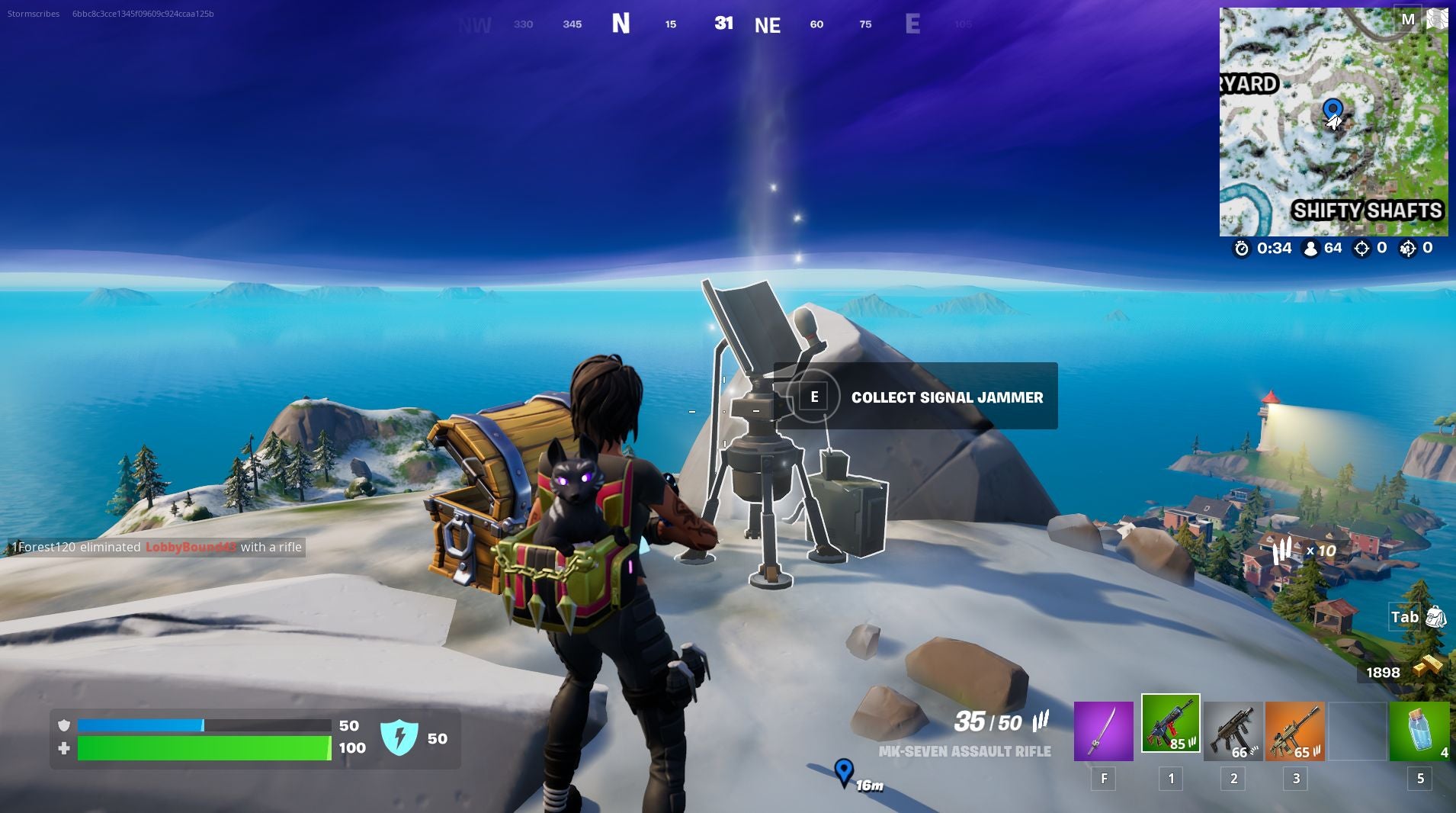 A second signal jammer is located atop the mountain west of the Seven Outpost, which itself is north-west of LogJam Lumberyard.
A final signal jammer can be found atop the mountain directly south of the southern entrance into the Command Cavern.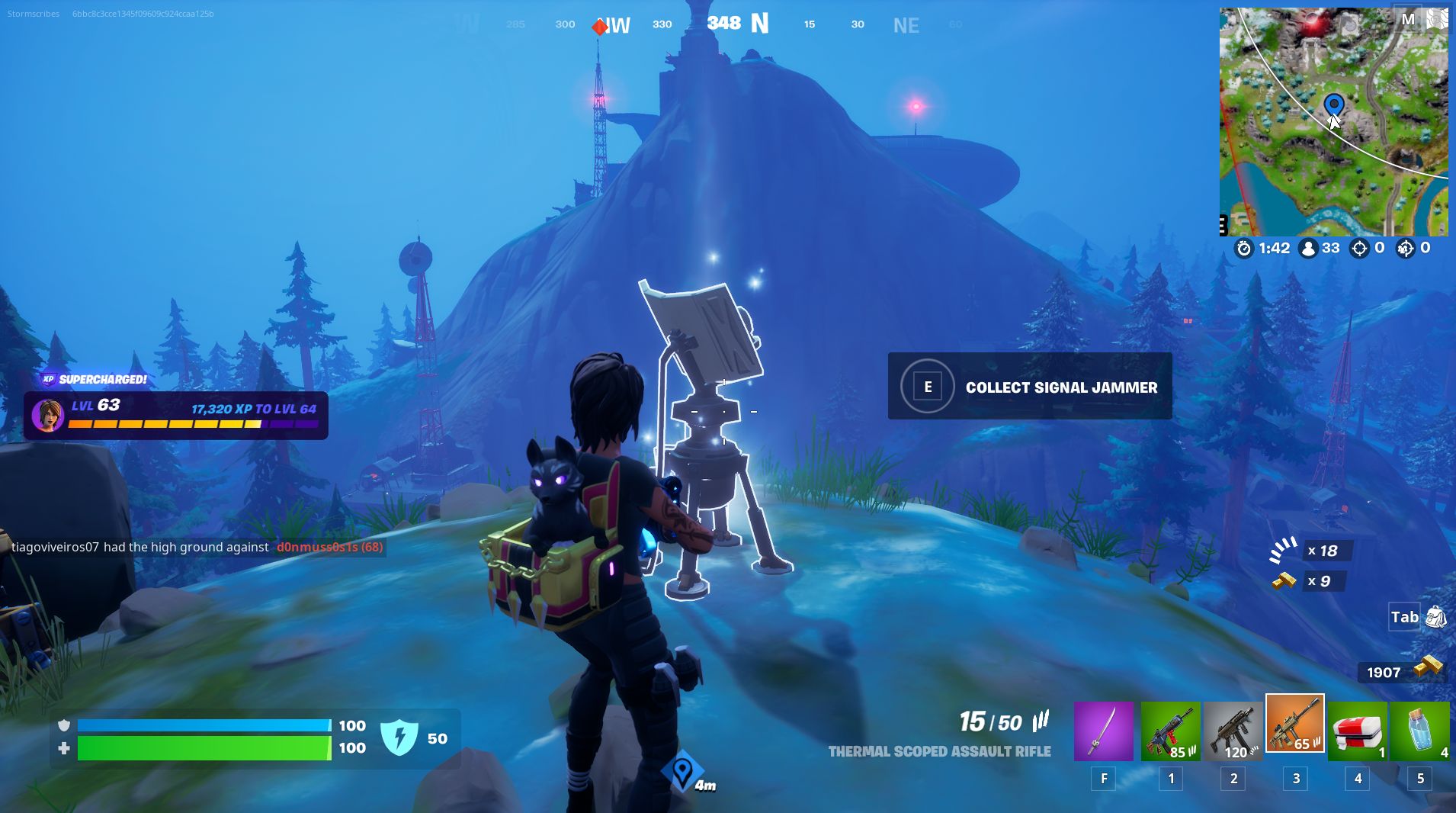 After finding all three signal jammers, go for a short swim in any body of water - be it a lake, river or the sea - on the island to complete this challenge.
If you'd like to learn more about Fortnite Chapter 3 Season 2, then check out our guides on jetpacks, how to get XP fast, character collection, how to unlock The Prowler skin, helicopter locations and how to disable a tank engine.