Fortnite Mighty Monument, Seven Outpost and Sanctuary locations
Time to help the Seven on patrol...
Where to find Mighty Monument, Seven Outpost and Sanctuary locations is a key part of unlocking The Foundation skin in Fortnite.
Keeping with the seasonal storyline, you have to visit three Seven-related locations in order to get the skin itself.
Thankfully, all three locations can be found one after another - making this a quick and easy challenge to complete if you know where to go.
There are, of course, multiple Seven Outpost locations to choose from - which we provide if you prefer something else instead.
---
Note this particular challenge is no longer able to be completed. What's new? Chapter 3 Season 3 has arrived! New additions include Reality Seeds and Saplings and riding animals, along with the new Battle Pass, characters collection and map changes. It's a good idea to know how to get XP fast in Fortnite.
---
Mighty Monument, Seven Outpost and Sanctuary locations in Fortnite
For this challenge, you need to visit three locations - Mighty Monument, a Seven Outpost and Sanctuary.
The first and third of these - Mighty Monument and Sanctuary - are fixed locations on the east side of the map, around the coast.
Though you can choose any Seven Outpost on the map, there's actually one very close to these two - meaning you can do all three in a single visit if you prefer.
Our recommended Mighty Monument, Seven Outpost and Sanctuary locations are as follows: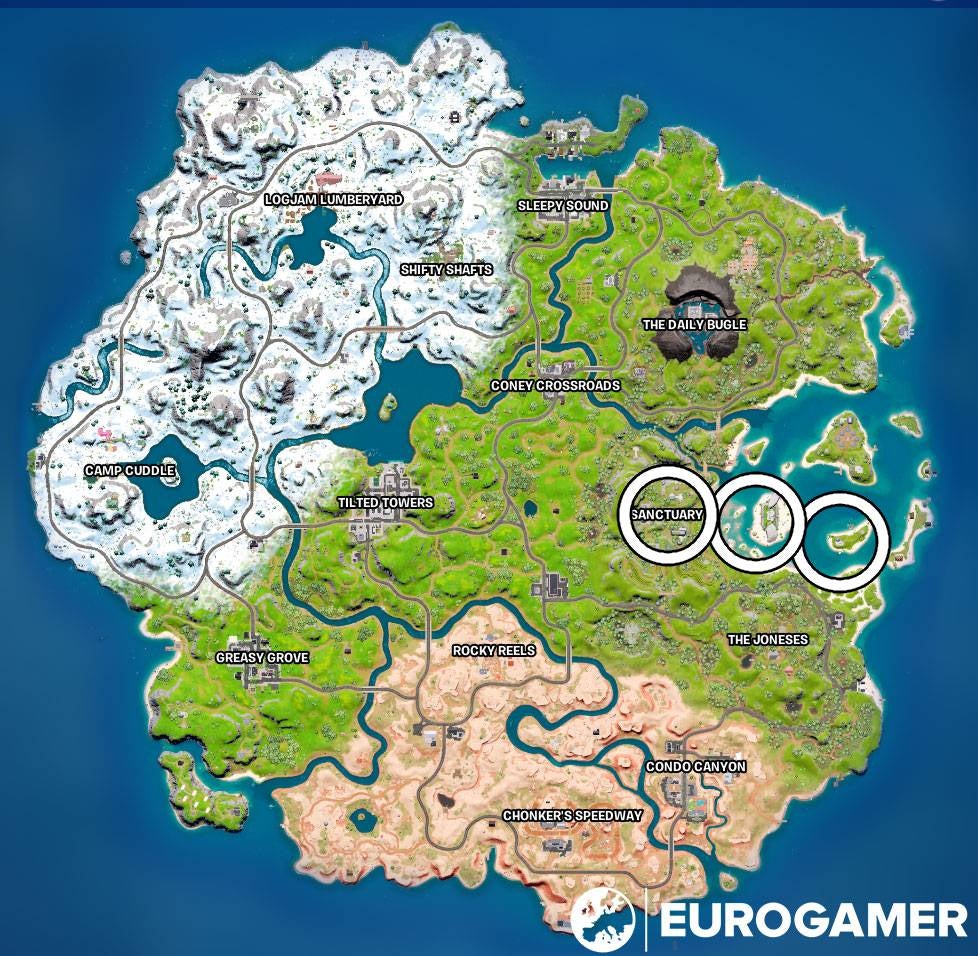 The following video shows this in action.
Remember to get close enough to each location, making them appear on the screen, before you move on to the next. We actually used a boat, and didn't have to get too close for the locations to register.
If you are having trouble with other players also trying to complete the challenge - The Foundation skin has been long sought after, after all - then our recommendation is to try in a few days when most other players have completed it and moved on. Then, you'll be dealing with far less competition.
With that finally done, the skin is yours.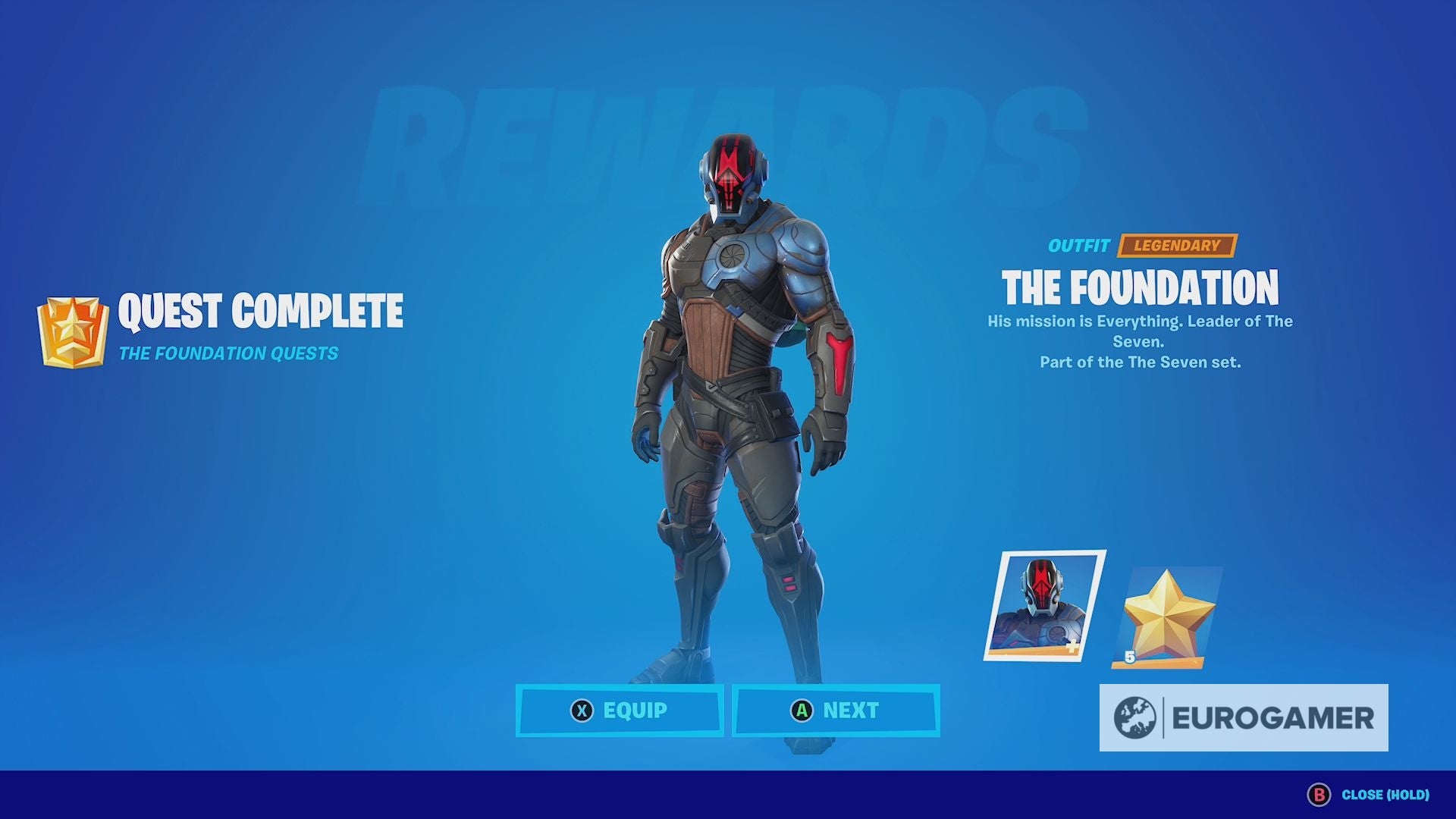 ---
Fortnite Chapter 3 Season 4 is here and with it comes a new Battle Pass! This season has introduced EvoChrome weapons, Chrome Splash locations and the ability to phase through walls. There are also new vault locations and map changes. Darth Vader and Star War weapons, including Lightsabers make a return for Skywalker Week, and the Paradise quests are this season's storyline challenges, including destorying Chrome objects to collect Chrome anomalies. Make sure to check out how to unlock The Herald skin too! Meanwhile, learn how to get XP fast, earn the Victory Umbrella and Victory Crowns.
---
Seven Outpost locations in Fortnite
As well as the above Seven Outpost recommendation, there are multiple Seven Outpost locations to choose from.
These are the same as vault locations - so if you prefer to go slightly further afield, then try one of these instead (there is one to the north-west of The Daily Bugle which could be particularly ideal):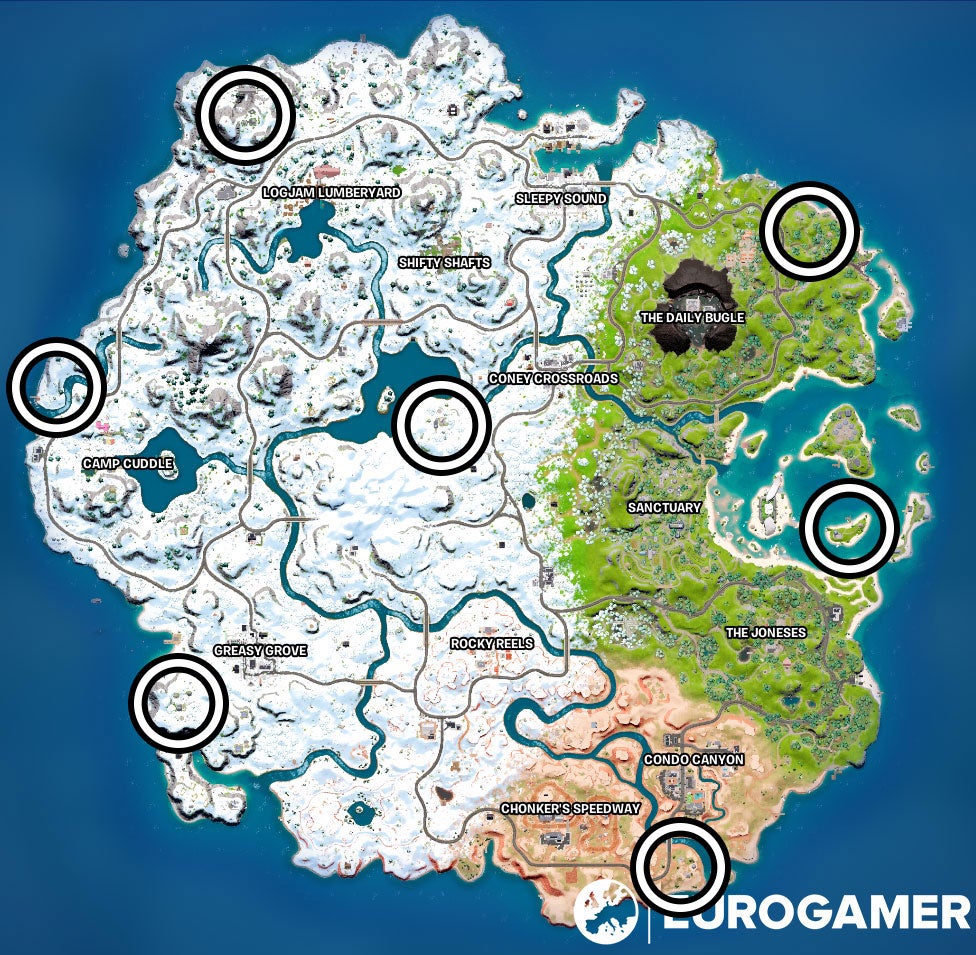 Best of luck with whatever locations you decide to use!