Elden Ring summons: The best summon spirits and spirit locations in Elden Ring
Seek help from beyond the grave with these handy spirits.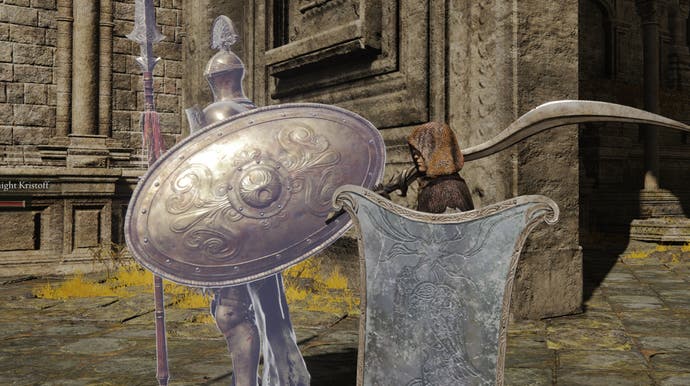 Elden Ring summon spirits can see you call upon a wide range of computer-controlled allies to help in battle.
This is on top of the summons from past Souls games, which saw help from other players in multiplayer or an occasional character you meet on your journey.
Given how intimidating Elden Ring's toughest bosses are, with some you'll fight more than one foe at a time, spirit ashes can be vital tools to give you the upper hand.
While they are not usually powerful enough to defeat your foes for you, they're nonetheless handy as a vital distraction especially during a boss fight, which you can more reliably call upon than waiting for another player.
This guide will explain how Spirit Ashes work, how to use them and where to find the best ones throughout the Lands Between.
Explainers on this page:
Best Spirit Ash locations:
Looking for some direction? Our what to do first in Elden Ring, Elden Ring walkthrough, Site of Grace locations and main bosses in order pages can help.
How to summon spirit ashes in Elden Ring
Spirits range from enemy types you'll encounter during your time in the Lands Between to unique spirits of once legendary heroes, as well as some who will be summoned as a group.
In order to use Spirit Ashes, you first need the Spirit Calling Bell. You can unlock this early on after you've visited the Church of Elleh near the starting area. Once you've unlocked your horse, the ability to level up and fast travel to the Roundtable Hold, return to the Church of Elleh and you should encounter a new character - in our case it was during nighttime and the area is surrounded in mist.
Speak to the witch and she will give you the Spirit Calling Bell, as well as the Lone Wolf ashes to get you started. If you miss her for any reason, it will also be possible to buy it from the Twin Maiden Husks at the Roundtable Hold.
You won't actually use the bell itself, instead equip the Spirit Ash that you want to use in your quick items list. Be aware that you can only summon spirits in certain areas, which will be indicated by a small tombstone icon that appears above your equipment UI. This is also where the spirit's HP will be displayed once summoned.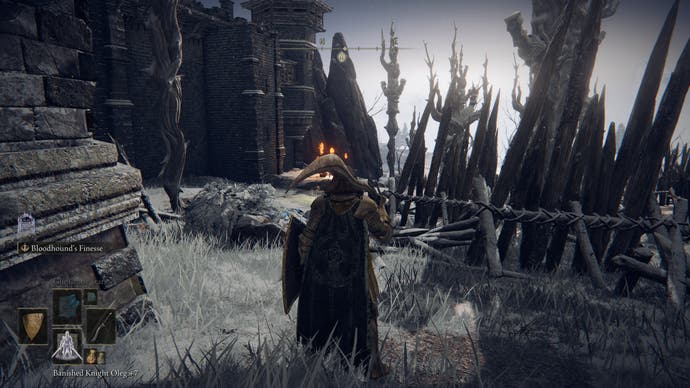 You can only summon one spirit at a time and none at all if you are summoning another player. Spirits also cost FP to summon, the more FP it costs should give you an indication of their effectiveness. However you'll also find that some of the strongest and spirits cost more than your starting maximum FP, so if you want to use the game's most powerful spirits then ensure you level up your Mind stat.
How to strengthen Spirits Ashes with Spirit Tuning in Elden Ring
Just as with weapons, you can also upgrade Spirit Ashes, which will be indicated by a number to their name (e.g. +1, +2, and so on). This is done via Spirit Tuning although you'll need to speak to the right people to unlock it.
The spirit tuner in question is Roderika, a young woman you can speak to at the Roundtable Hold. When you first speak to her however, she doesn't have a role. You'll have to speak to the blacksmith Hewg who will sort of take her under his wing if you follow the dialogue options.
Once you've persuaded Hewg to help her out, the next time you visit the Roundtable Hold, Roderika will be sitting across from the blacksmith having set up her own stall as a Spirit Tuner.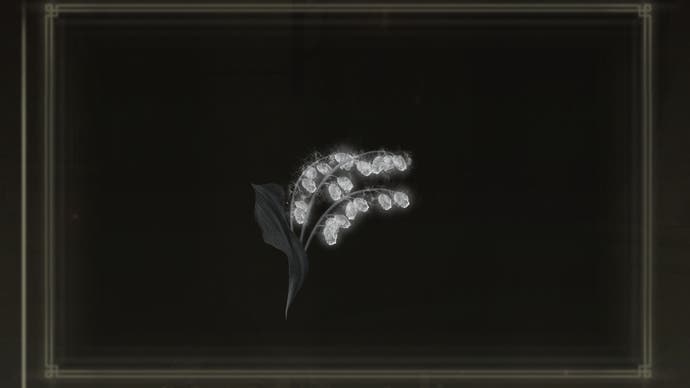 Besides runes, in order to upgrade spirit ashes, you will also need bolstering materials called Gloveworts. These plants come in two varieties: Grave Glovewort and Ghost Glovewort, while they also have a different number to indicate its strength like Smithing Stones (e.g. Ghost Glovewort [3]). Ghost Gloveworts are required to level up special ashes, but in either case you only need one material to do the job.
These materials can be hard to come by, but are usually found when exploring catacombs in the world. You'll also eventually be able to purchase gloverworts from the Twin Maiden Husks, provided you find the relevant bell bearings and give it to them.
What are the best summons in Elden Ring?
With so many spirit ashes in the Lands Between - and only the ability to summon one at any time - it's best to focus on the best summons and focusing on getting them first.
This can vary depending on the situation. While some can feel very disposable, we found that spirits who are summoned as a group, which can vary from two to five, are ideal when you need as many distractions as possible, and, even if they do not deal significant damage, their attacks may be enough to interrupt an enemy.
That said, some are clearly better than others. The best summons in Elden Ring in descending order are:
5. Omenkiller Rollo
Like Oleg but far more aggressive with dual wielding cleavers, Rollo goes for the enemy and can knock them down and continue stomping them. He's one of the most powerful spirits you can summon.
It's only a tough choice picking him as not only is he only available fairly late into the game but his FP cost is much higher compared to Oleg's.
4. Greatshield Soldier Ashes
The best of the soldier ashes you can find, although you'll likely need to level up a bit of the mind attribute to use them first. There are not only five of them but they all have a greatshield, meaning they can make for a very good tanky distraction, especially if you need more distractions when fighting a boss duo. They can however be vulnerable to powerful AOE attacks especially as they have a tendency to stick together.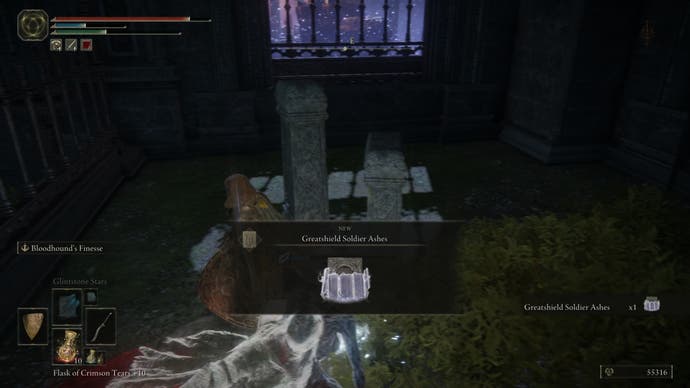 3. Lhutel the Headless Ash
Another special spirit you can acquire early on, Lhutel is incredibly tanky with her great shield making her invaluable against tough bosses. The added bonus is that her lance isn't just for close-quarters, she can also hurl it at a distance.
2. Banished Knight Oleg
With his powerful dual-wielding swords, Oleg cuts through enemies and can stand up to tough bosses as a good tank with high poise. It's possible to unlock him right at the start, although that does require getting through one of the trickier catacombs and a very tough boss that's not recommended for low-level players. His FP cost also means you need to put points into mind before you can use him, but compared to all the other special ashes, his is still the most cost-effective
1. Mimic Tear
Undoubtedly the best summon in Elden Ring, you can have in the game because you're essentially getting a clone of yourself to fight alongside you. And if you level it up with Ghost Gloveworts, it's basically a super tanky version of you that will survive several powerful attacks that would normally one-shot your own character. That it costs HP rather than FP also means you can make use of it without investing in mind attribute points. You can find where to get this with our Mimic Tear location explainer.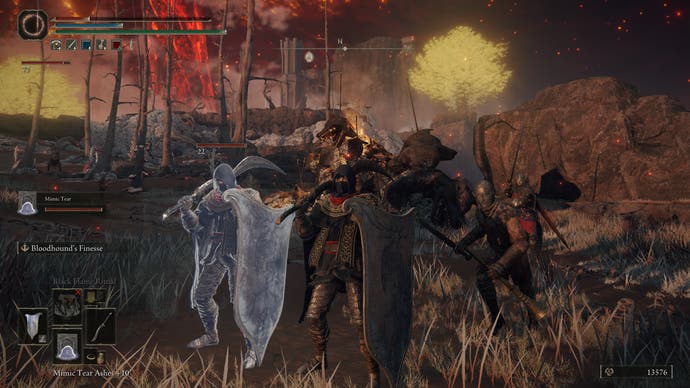 Below you'll find a selection of the best Spirit Ashe summons, along with their locations. Since this is a huge game with untold secrets, this list isn't exhaustive - but should give you some ideas of useful summons to find throughout the game to suit any situation.