Fortnite - Destroy inflatable tubeman llamas at gas stations explained
Where to find the tubemen llamas.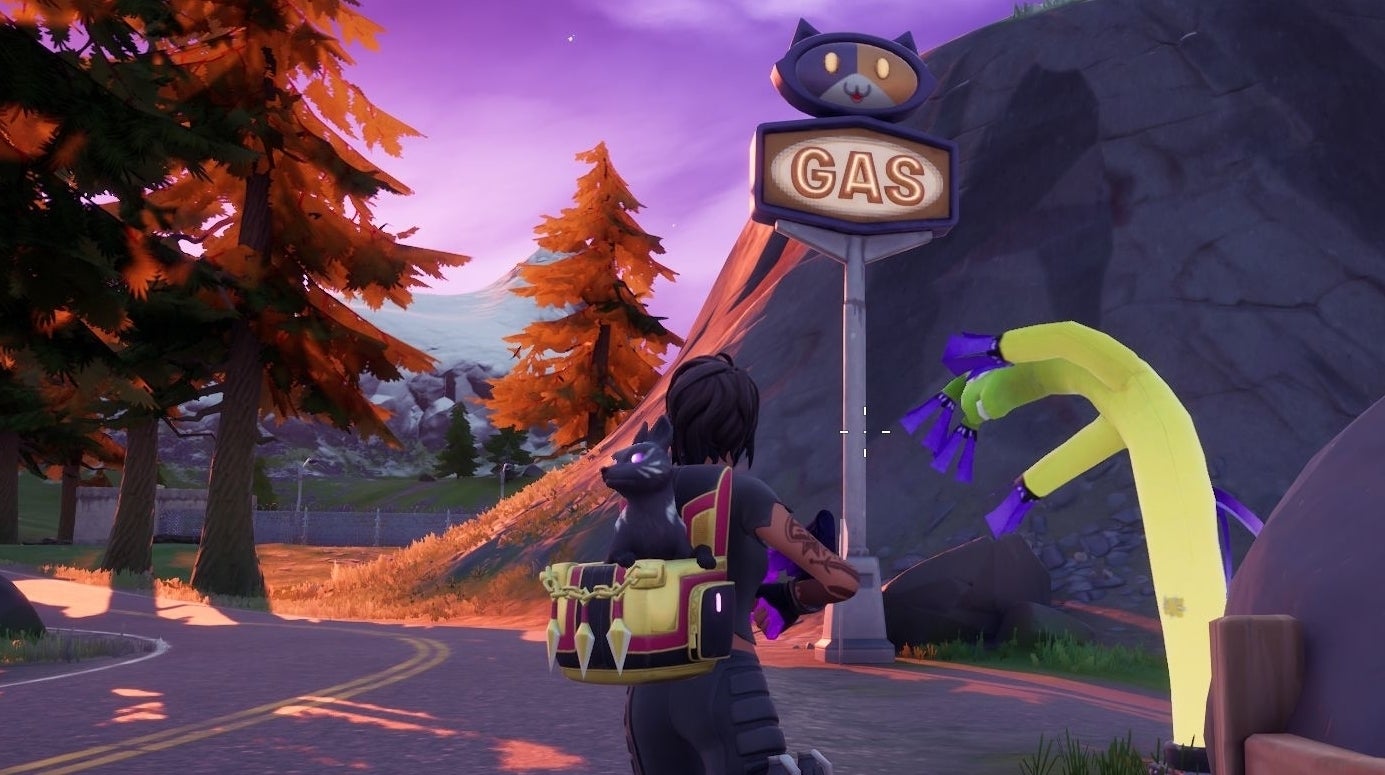 Destroying the three inflatable tubeman llamas at gas stations located across the Fortnite map is one of the Chapter 2 Season 5 challenges.
If you've visited one of the gas stations recently, then you've probably already seen one of these tubemen llamas and, maybe, even destroyed it.
Completing this challenge will reward you with a good amount of XP, which will help you unlock new Battle Pass skins.
---
Note this particular challenge is no longer able to be completed. What's new? Chapter 3 Season 3 has arrived! New additions include Reality Seeds and Saplings and riding animals, along with the new Battle Pass, characters collection and map changes. It's a good idea to know how to get XP fast in Fortnite.
---
On this page:
Inflatable tubeman llamas locations in Fortnite at a glance
There are ten tubeman llamas located at various gas stations across the Fortnite map: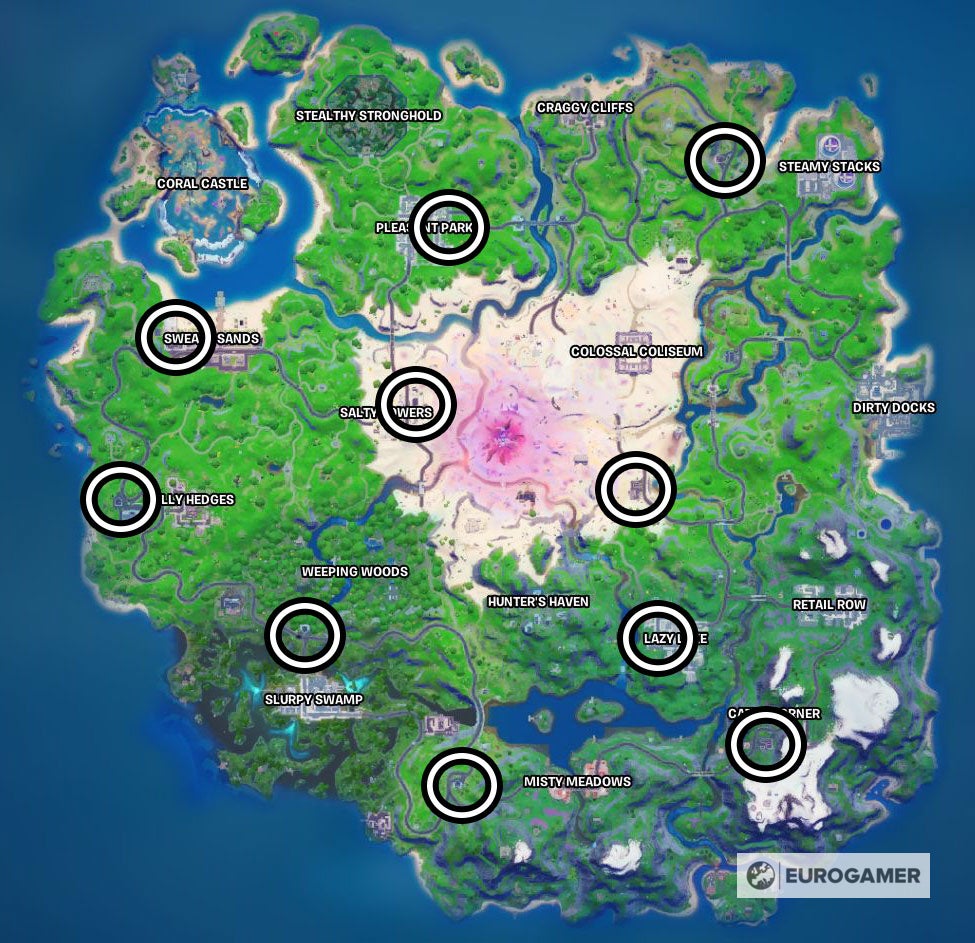 It's important to remember that you only need to destroy three of these tubeman llamas to complete the challenge, so don't worry about having to visit every single gas station. Instead, you can simply destroy the llamas as you find them or visit a different gas station if another player has destroyed the llama first.
If you want to complete this challenge in a single match, then we recommend picking three tubeman llamas which are located close together. This means that you can quickly travel between them, collecting loot as you go, and still have a chance of winning the match.
---
Fortnite Chapter 4 Chapter 1 is here, complete with a new augments system, the coming arrival of Geralt and the Ageless Champion to beat! We've also got a present list for Winterfest and Cozy Lodge and pizza slice locations. Meanwhile, learn how to get XP fast, earn the Victory Umbrella, find character locations and earn a Victory Crown.
---
Destroying inflatable tubeman llamas in Fortnite explained
Destroying an inflatable tubeman llamas in Fortnite is, thankfully, quite easy - they will fall quickly from a hit of your harvesting tool or from some bullets. We recommend using the harvesting tool, however, as it would be a waste of ammo otherwise.
If you want to complete this challenge in one match, then we recommend visiting the gas stations at Catty Corner, Lazy Lake and the one on the outskirts of the desert directly north of Lazy Lake.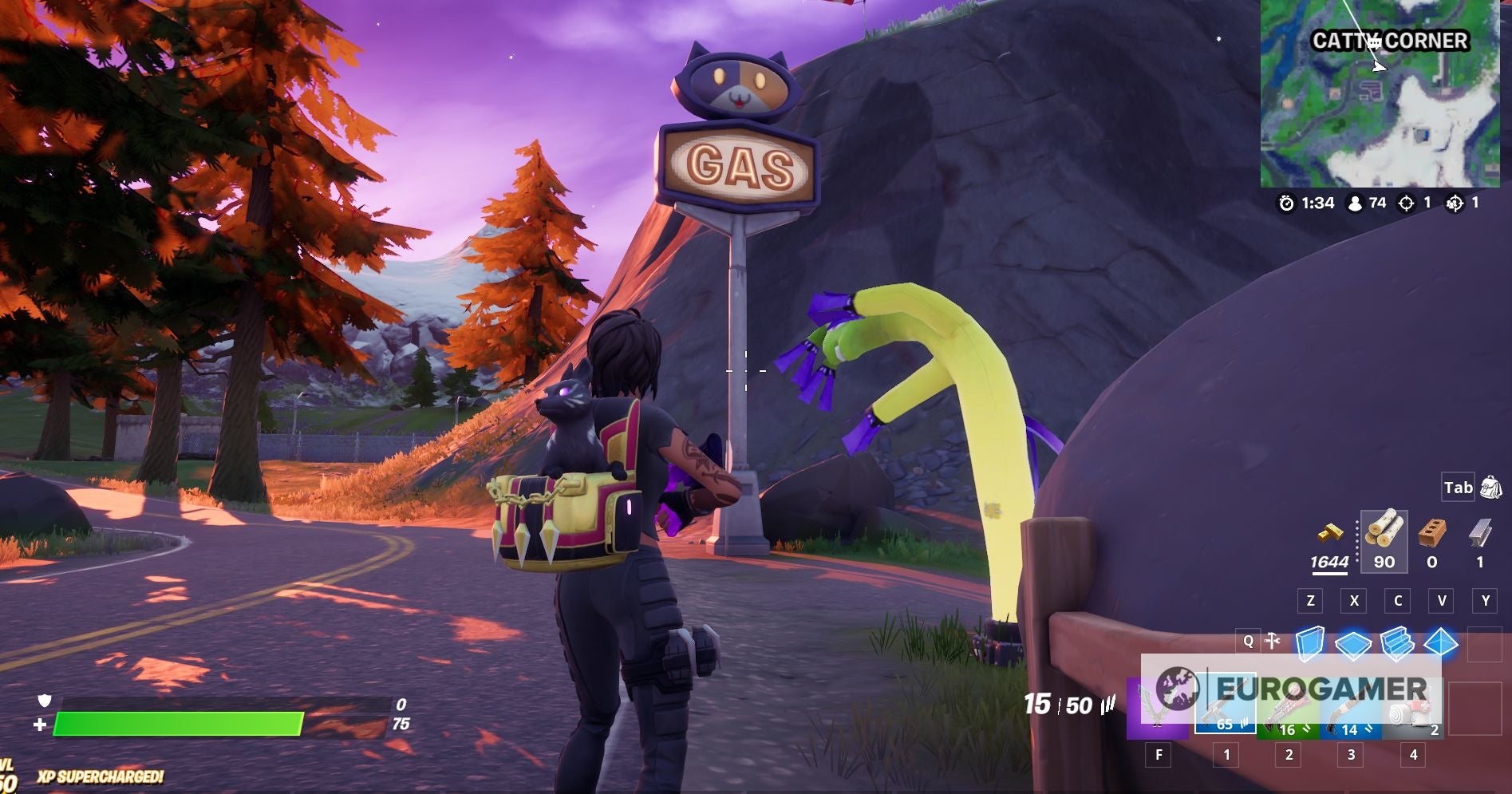 All of these gas stations are close together, meaning you won't spend much time travelling between them and there's a good chance you'll find a vehicle to speed this journey along.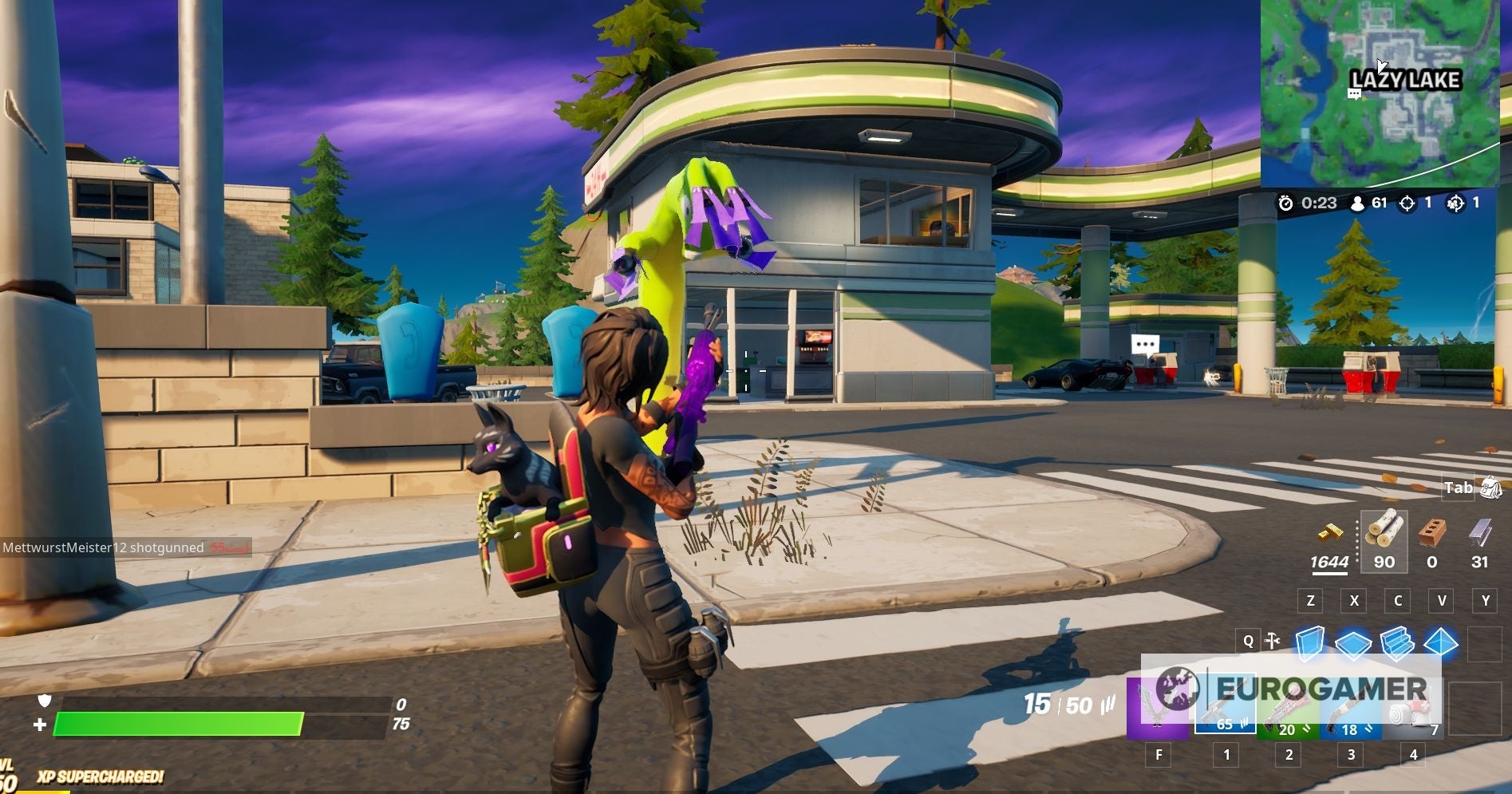 Lazy Lake and Catty Corner are also great loot hunting locations, so you can prepare yourself for the match while searching for the inflatable llamas at the same time.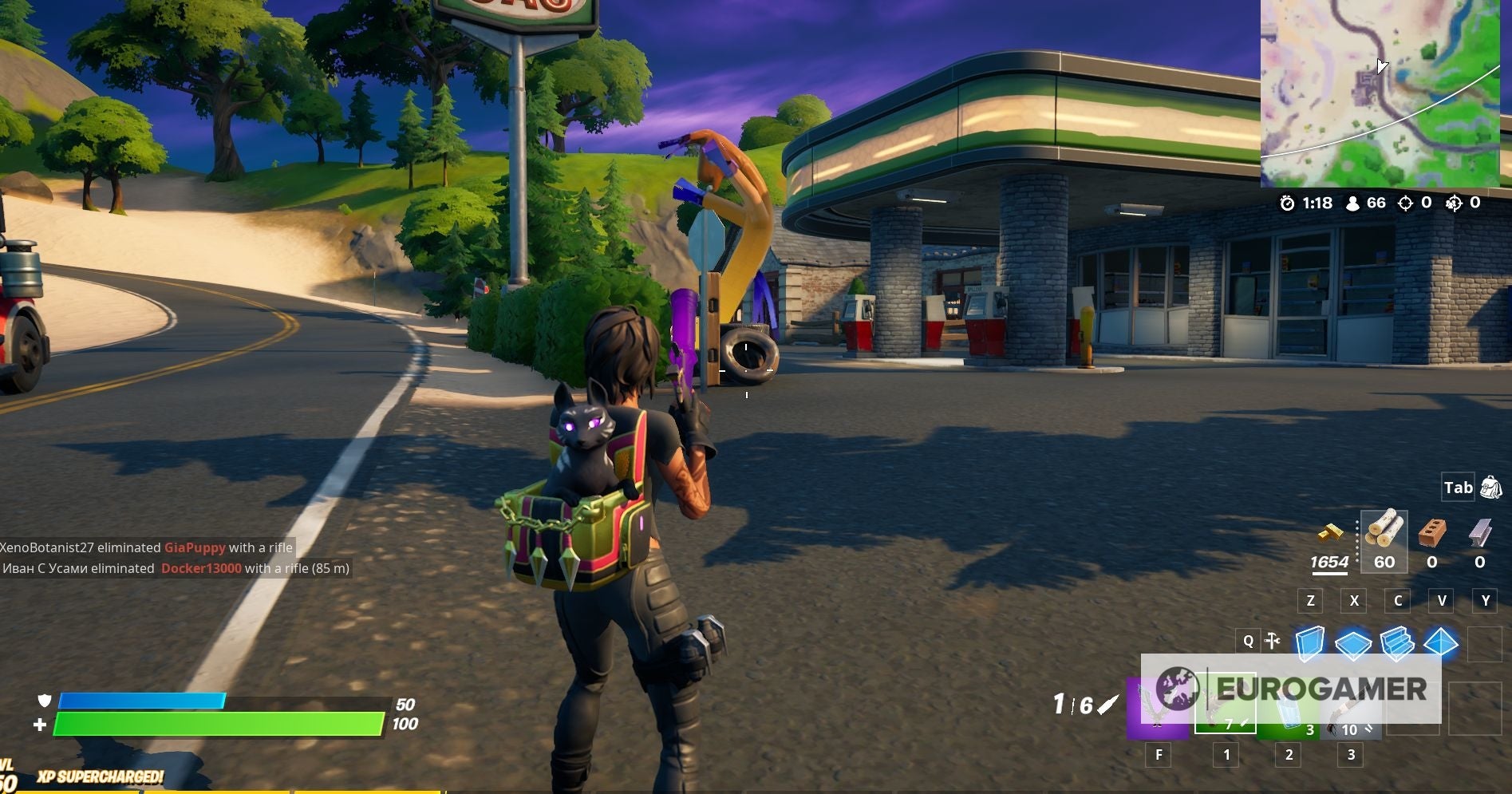 Remember - other players can destroy a tubeman llama before you, so, if you reach one of these locations and the llama is gone, you need to either return in a new match or visit a different gas station.
If you'd like to learn more about Chapter 2 Season 5 of Fortnite, then check out our guides on the Battle Pass skins, unlocking the Predator skin, finding the roses, finding Grimbles' love potion and visiting Scenic Spot, Gorgeous Gorge and Mount Kay.