Fortnite gas station locations: How to refuel a car in Fortnite explained
Keep an eye on your gas tank to stay on the road!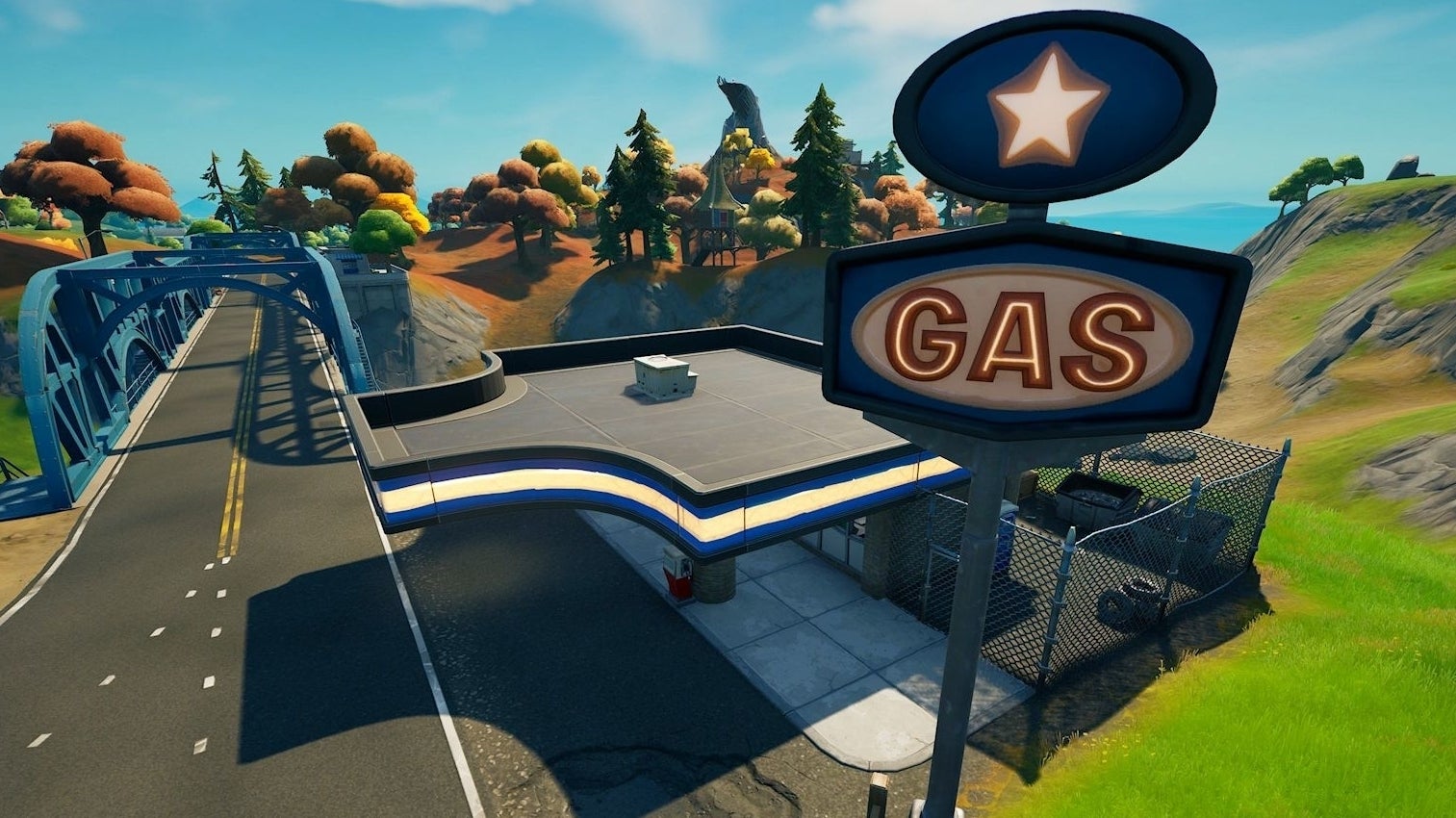 Gas station locations in Fortnite are useful for a bunch of reasons - least of which the ability to refuel your vehicle.
To state the obvious, topping up your vehicle with gas is an essential part of driving as, if you let your rank run dry, then you won't be able to go anywhere. You really don't want this to happen when the circle is closing in.
There are a few ways to refuel your car, but gas stations are the easiest to locate and remember over time.
As of Chapter 2 Season 6, gas stations are also a possible spawn location for off-road tires, allowing you to mod your vehicle to be driven across the map easier than ever.
On this page:
How to refuel a car in Fortnite
When you first find a car in Fortnite it should, as long as it hasn't been driven dry by another player, have a small amount of fuel in its tank.
To find out exactly how much fuel is in the vehicle you're planning to commandeer, stand next to it and, beneath prompt to drive it, you'll see the amount of fuel left.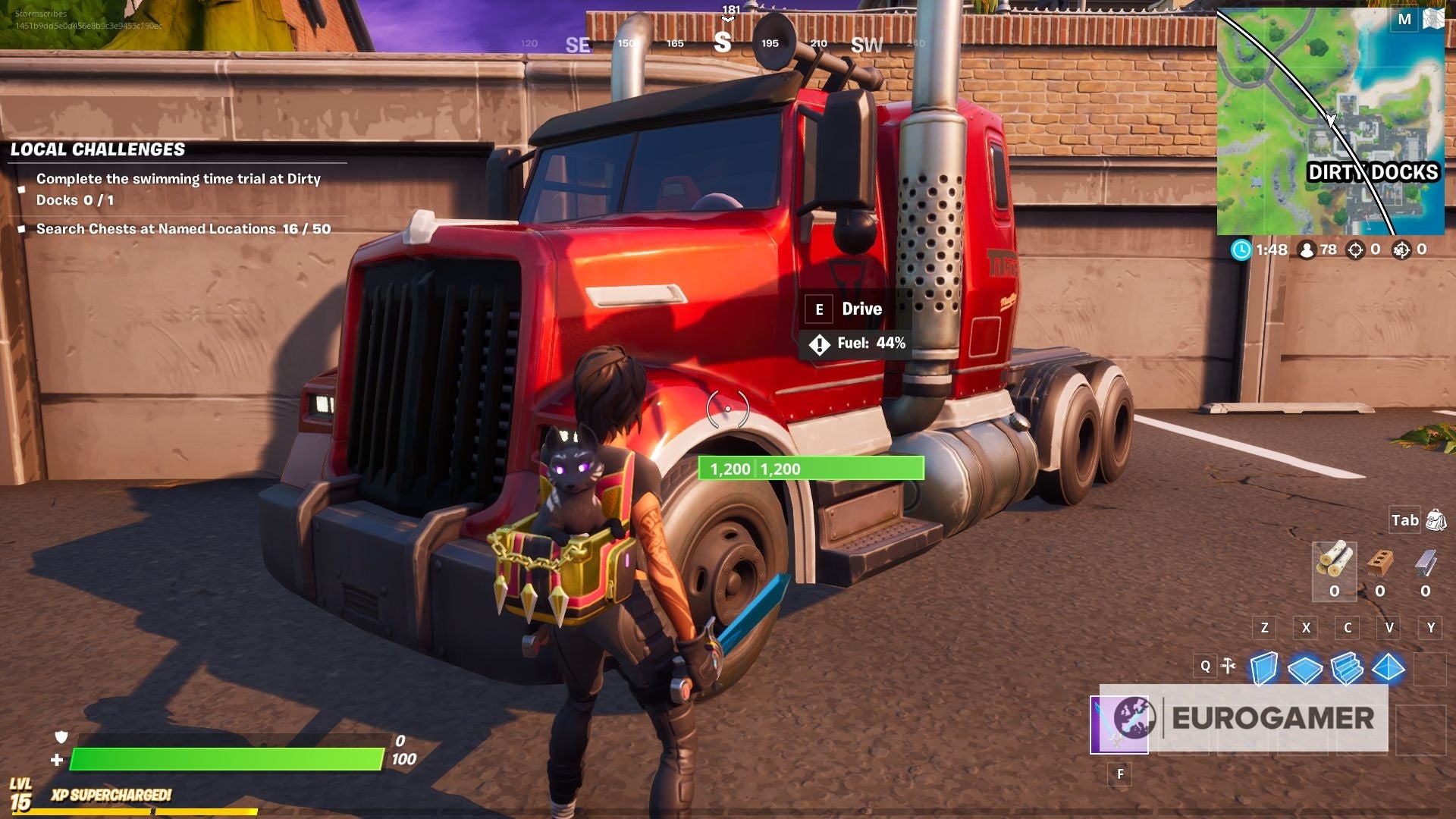 There's no guarantee how much fuel this will be - it could be 18%, it could be 32%, it could be something else - but what we can guarantee is that you will most likely want more fuel in your vehicle.
There are two ways to refuel your car in Fortnite:
Gas stations can be found across the Fortnite map and you can learn more about them in the section below.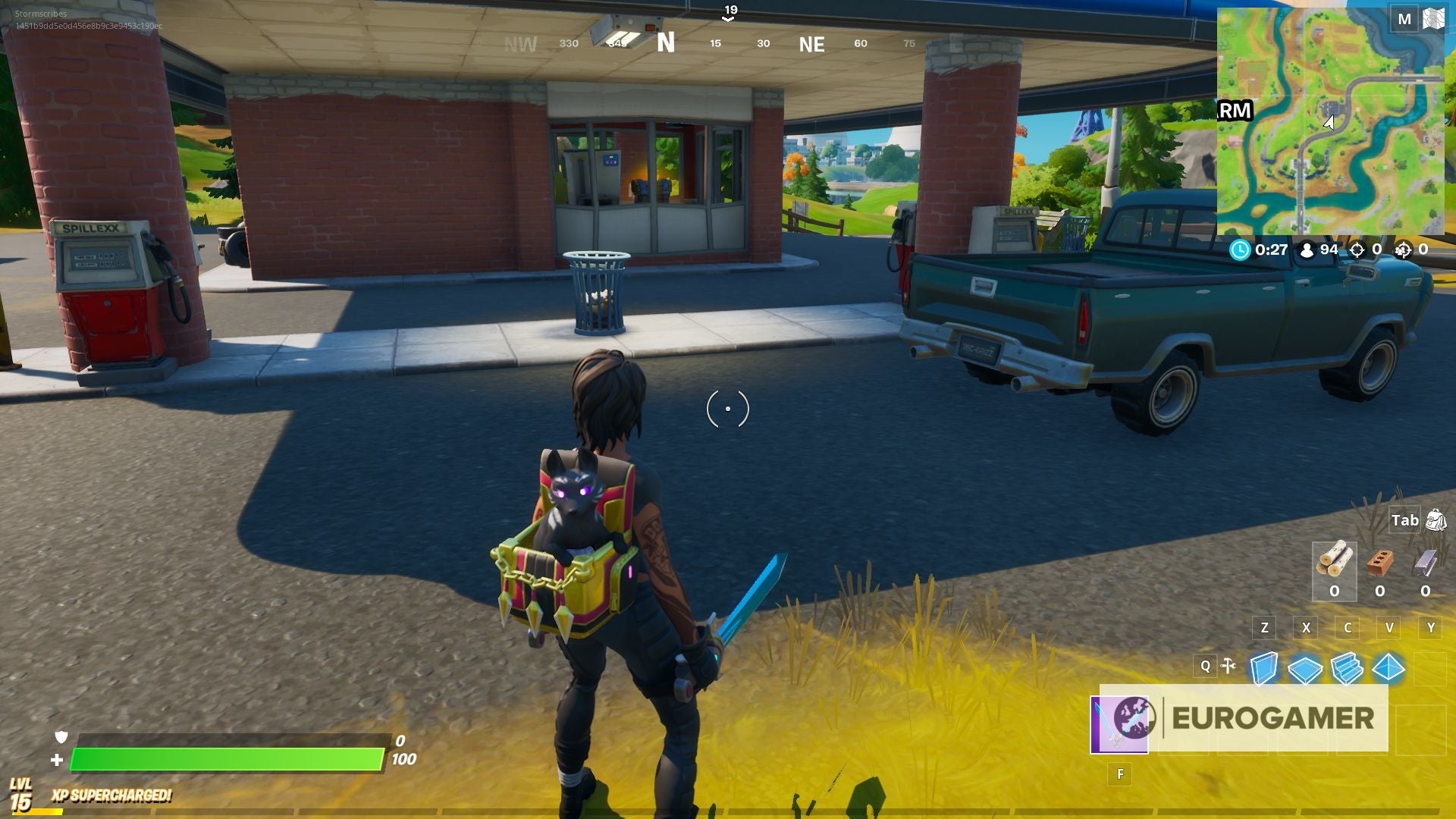 Gas cans are items that you can pick up and hold in your inventory like weapons or shield potions.
You'll be able to find gas cans across the map, but these items are more likely to appear near gas stations or areas containing a car or two.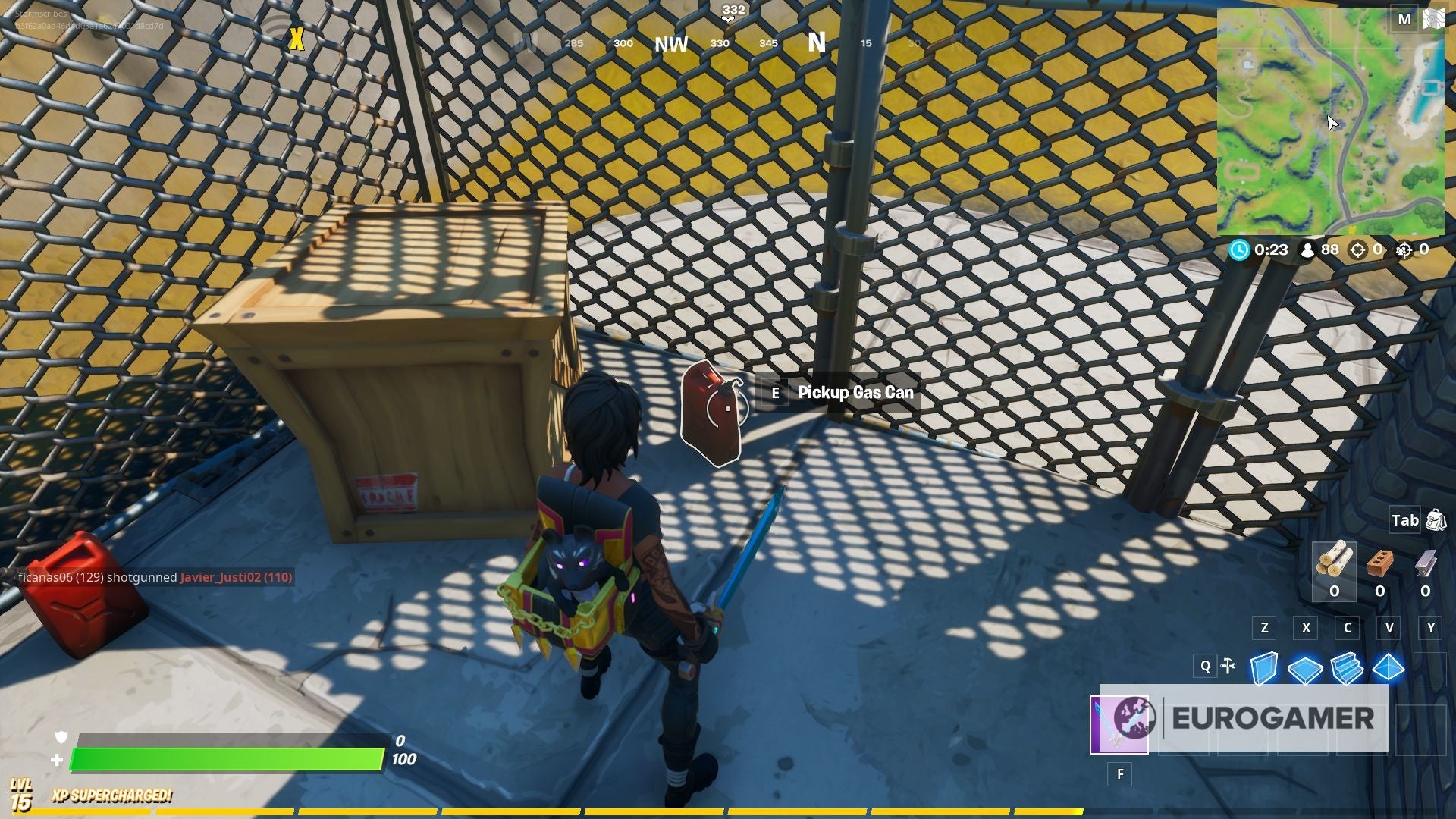 Each individual gas can consumes one slot in your inventory and contains 100 allotments of fuel that can be used on the vehicle of your choice. Once the gas can is empty, you can throw it away.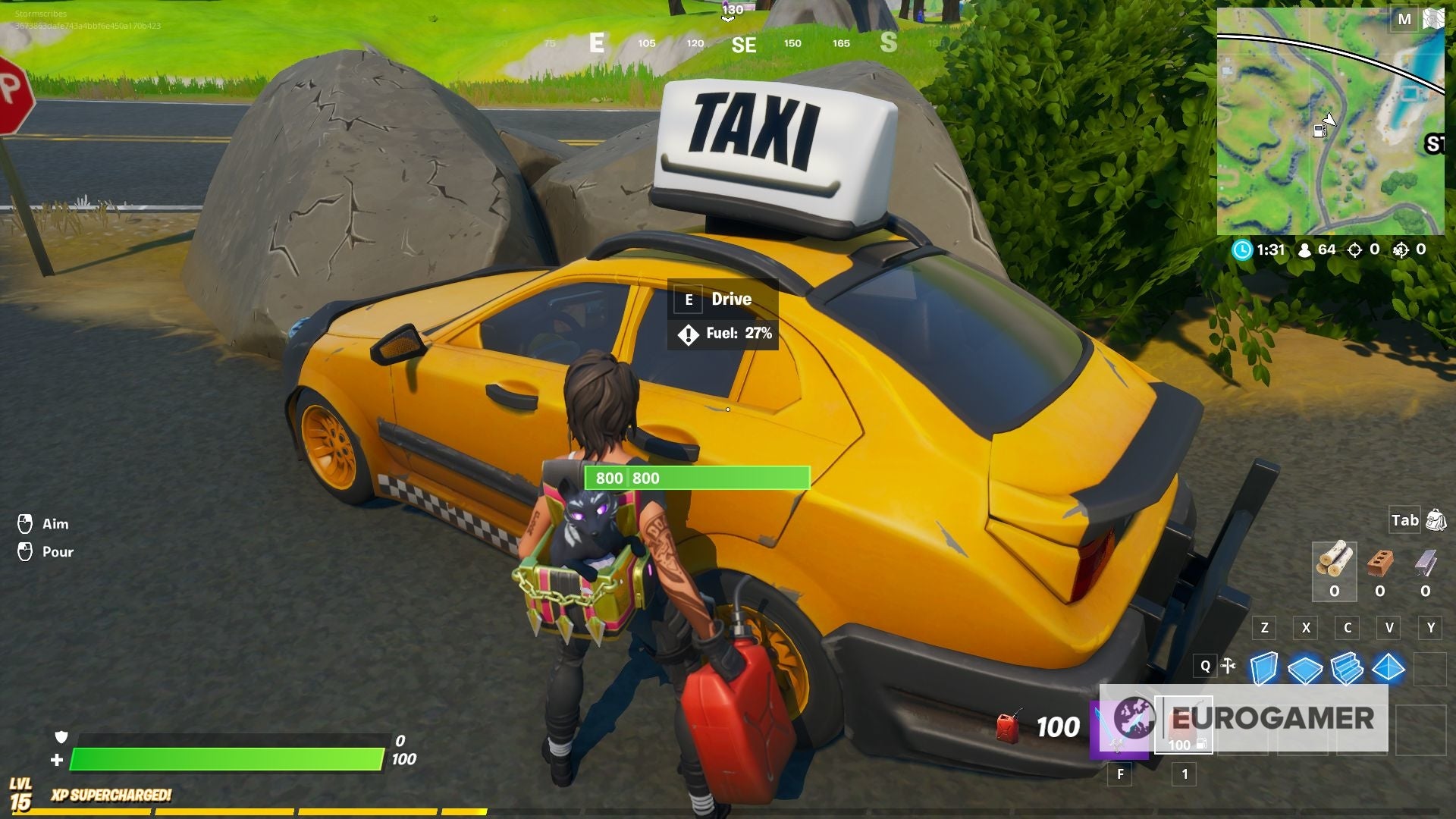 ---
Fortnite Chapter 4 Chapter 1 is here, complete with a new augments system, the coming arrival of Geralt and the Ageless Champion to beat! We've also got a present list for Winterfest and Cozy Lodge and pizza slice locations. Meanwhile, learn how to get XP fast, earn the Victory Umbrella, find character locations and earn a Victory Crown.
---
Gas station locations in Fortnite
The easiest way to fill up the gas tank of your car in Fortnite is to visit a gas station.
These buildings are dotted across the Fortnite map - some in remote areas and others in popular loot hunting places. The one you visit may be determined simply by being closest to you or, if you're trying to avoid other players, you might take the risk and travel across the map to a more solitude spot.
Here are the locations of the various gas stations in Fortnite, as of Chapter 2 Season 6:
Once you've reached a gas station, you can refill your gas tank by parking the car near one of the fuel pumps.
After that you need to leave the car and interact with the nearest fuel pump. This will cause your avatar to take hold of the fuel pump, which you can direct towards the car and use the pump as you would a weapon.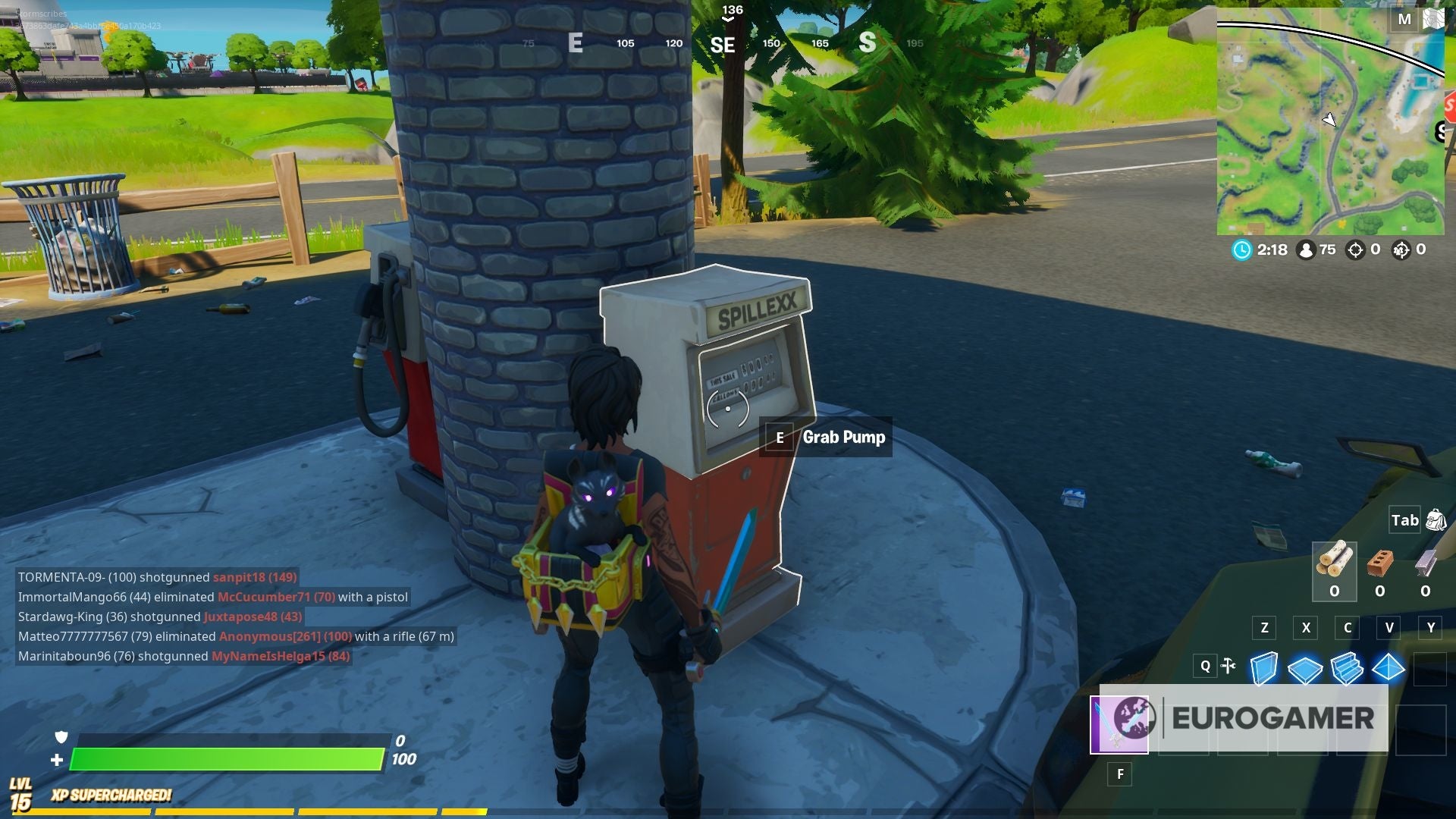 The car will then begin to fill with gas, until you've managed to fill the gas tank.
Now all you have to do is return the pump to the stand, jump in your car and drive off.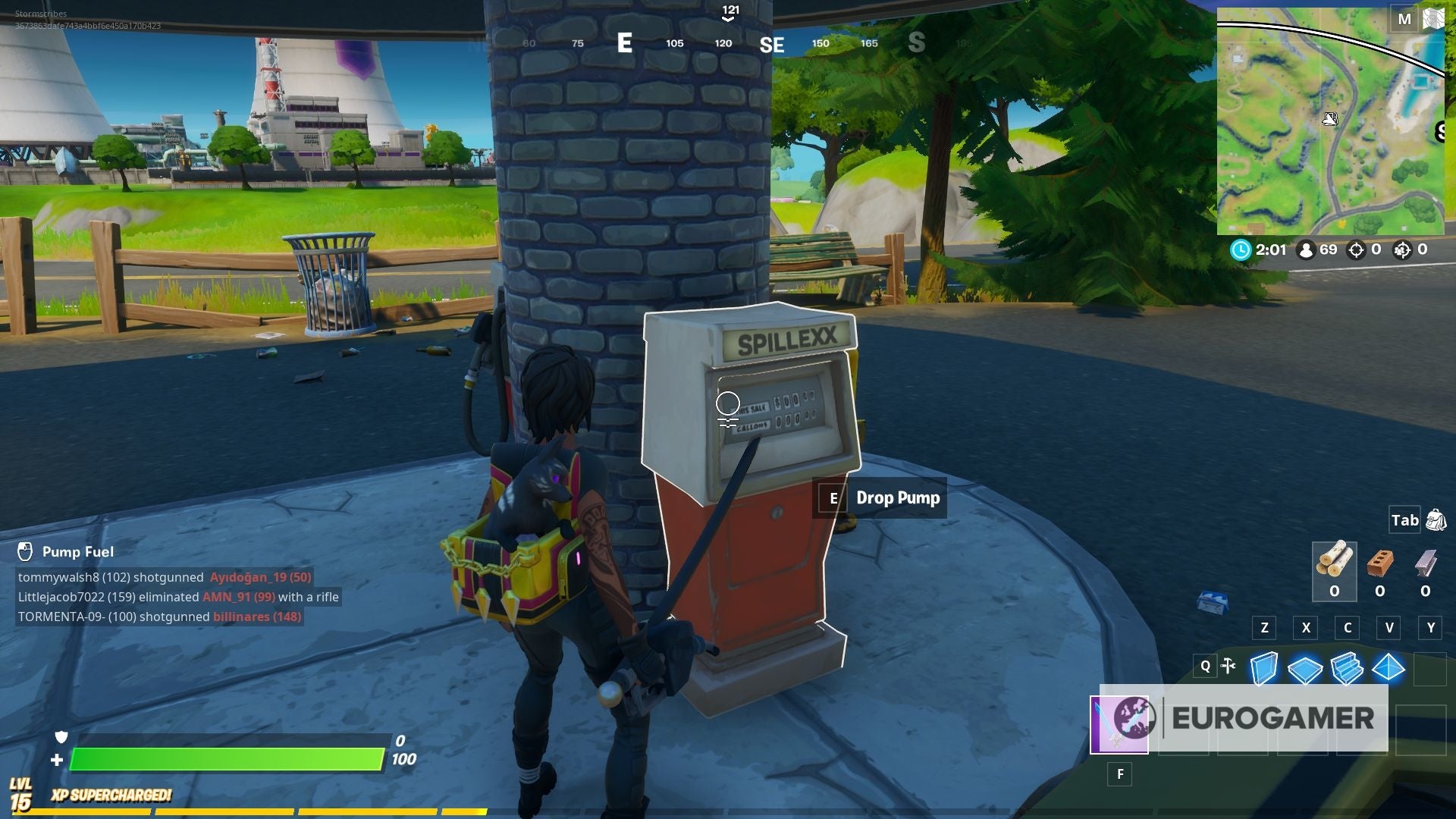 Just keep an eye out for other players when visiting a gas station, because, considering these stations are the best place to refuel a car, then you could also stage a good ambush there too!
Good luck on your driving adventures in Fortnite!