Fortnite car locations: Where to find vehicles and car types in Fortnite explained
We've got the planes and the automobiles, so where are the trains?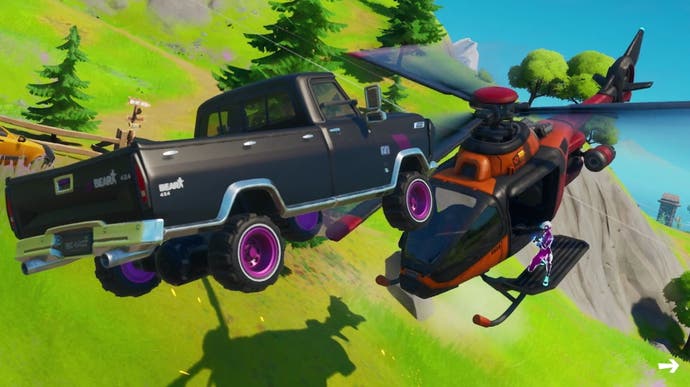 Cars have been introduced into Fortnite Chapter 2 after being teased at the beginning of the Season 3.
Alongside boats, Choppas and sharks, cars give you yet another way to quickly cross the Fortnite map. Though we'd argue that boats can be land vehicles too - for as long as it lasts at least.
Once you've found a car in Fortnite, you need to ensure that you know how to refuel it or else you'll be going nowhere.
On this page:
Car types in Fortnite explained
Before you start driving in Fortnite, there are a couple of things you need to know about the types of vehicles and cars available to you.
The first is that not all vehicles are available for driving in every match.
You'll be able to know whether or not you can drive a certain vehicle by checking its wheels for clamps. If it has a golden clamp secured around one of its wheels, then you will not be able to drive this car and need to find a new vehicle.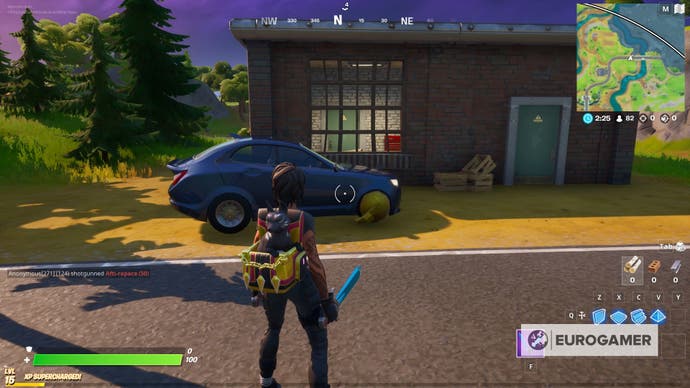 The second is that the speed and amount of health each car has depends on what type of vehicle it is.
Small sized cars, such as race cars and taxis, are typically faster than the other cars, but have the lowest health of 800.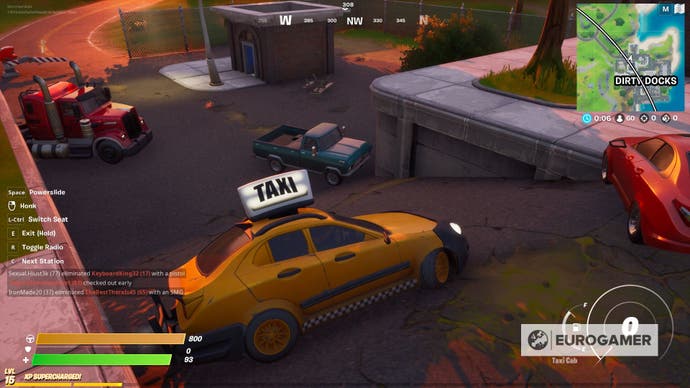 Medium sized cars, such as the smaller trucks, go at a medium pace and have a health of 1000.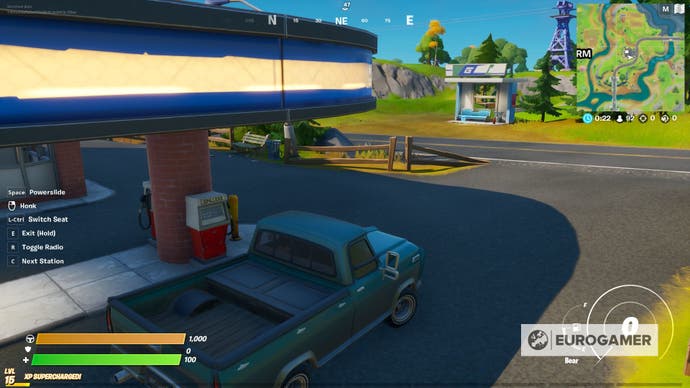 Lorries, also referred to as 18 wheelers and, in Fortnite, the Mudflap, are by far the slowest vehicles available, but have the highest health at 1200.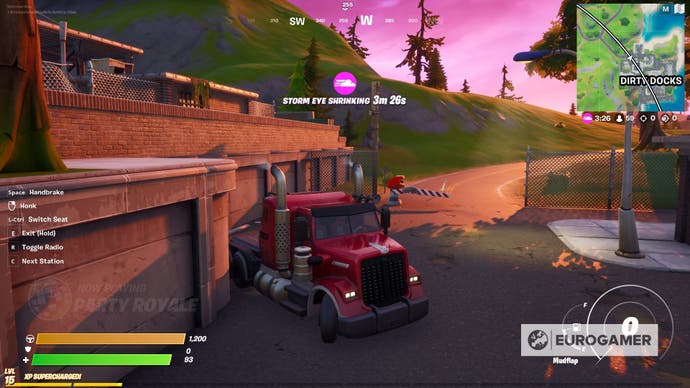 Fortnite car locations: Where to find vehicles in Fortnite
Though cars and other vehicles can be found across the Fortnite map, there are a number of areas that are more likely to contain an available car than others.
The first are the gas stations that can be found across the map.
You should be able to find at least one type of car in or around each gas station. You can then refuel this car at the gas station and hit the road.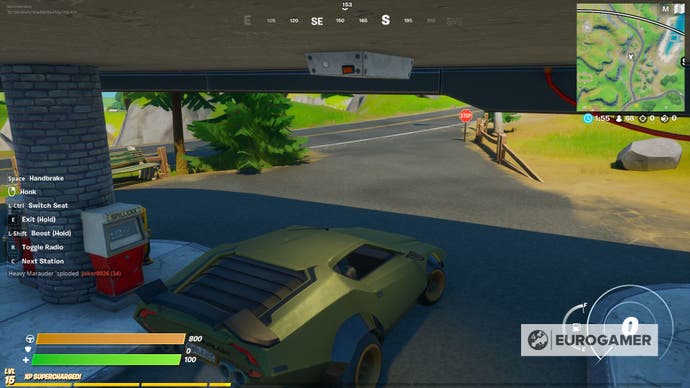 Cars and vehicles are also more likely to appear in the named locations, such as Salty Springs. The vehicles you find might be upside down, but you can easily flip them back over and hit the road.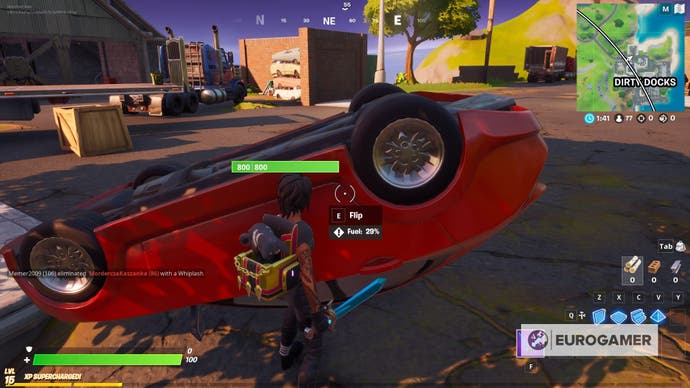 Finally, following the roads on the island will most likely bring you to an available car. Other players will, however, be using these roads in their own vehicles, so make sure you keep an eye out for them!
---
Fortnite Chapter 4 Season 2 is here and with it comes Force Abilites and Lightsabers in the Star Wars 2023 event and a new selection of Battle Pass skins! Take a look at the Eren Jaeger skin too! If this is something you want, take a look at our challenge guides that show you the Jaeger's Family Basement location, plus how to find and use ODM Gear. Don't forget to complete the new challenges, including winning arcade games, knocking back players with the Kinetic Blade, shooting targets while on a Grind Rail and restoring health or shields on a Grind Rail. Meanwhile, learn what the best weapons are, new map changes, how to get XP fast, use the best PC settings, earn the Victory Umbrella and earn a Victory Crown.
---
What else do you need to know about cars in Fortnite?
After you've found a vehicle and filled it's gas tank, the actual process of driving in Fortnite is pretty simple. Like with the Choppas, the instructions for driving will appear on screen.
You'll also be able to keep track of both your speed and fuel tank by using the dials that will appear on screen.
Here are a couple of things that you should keep in mind, while driving your car:
The number of players who use each vehicle depends on the type of car you're using. Small cars can only have a passenger and driver, while trucks can have extra players sitting in the truck beds.
Like with Choppas, passengers have the ability to shoot at other players, while the driver has to focus on the task of actually driving.
Vehicles can take damage from both weapons and reckless driving, so always keep an eye on your car's health level, especially if you're planning a drastic measure like driving off a cliff.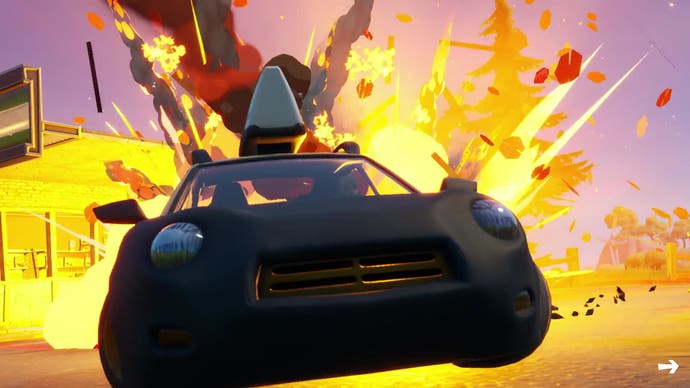 Every car has a radio that you can listen to, but, if you don't like it, you can always turn it off.
Only certain cars have the boost option, which allows you to cover a short distance faster, so make your vehicle choice wisely.
Good luck driving 'safely' in Fortnite!