Fortnite - Grimbles' love potion locations: Collect Grimbles' love potion from Fort Crumpet, Coral Cove or Stealthy Stronghold explained
Find a love potion for Fortnite's Valentine's Day challenges!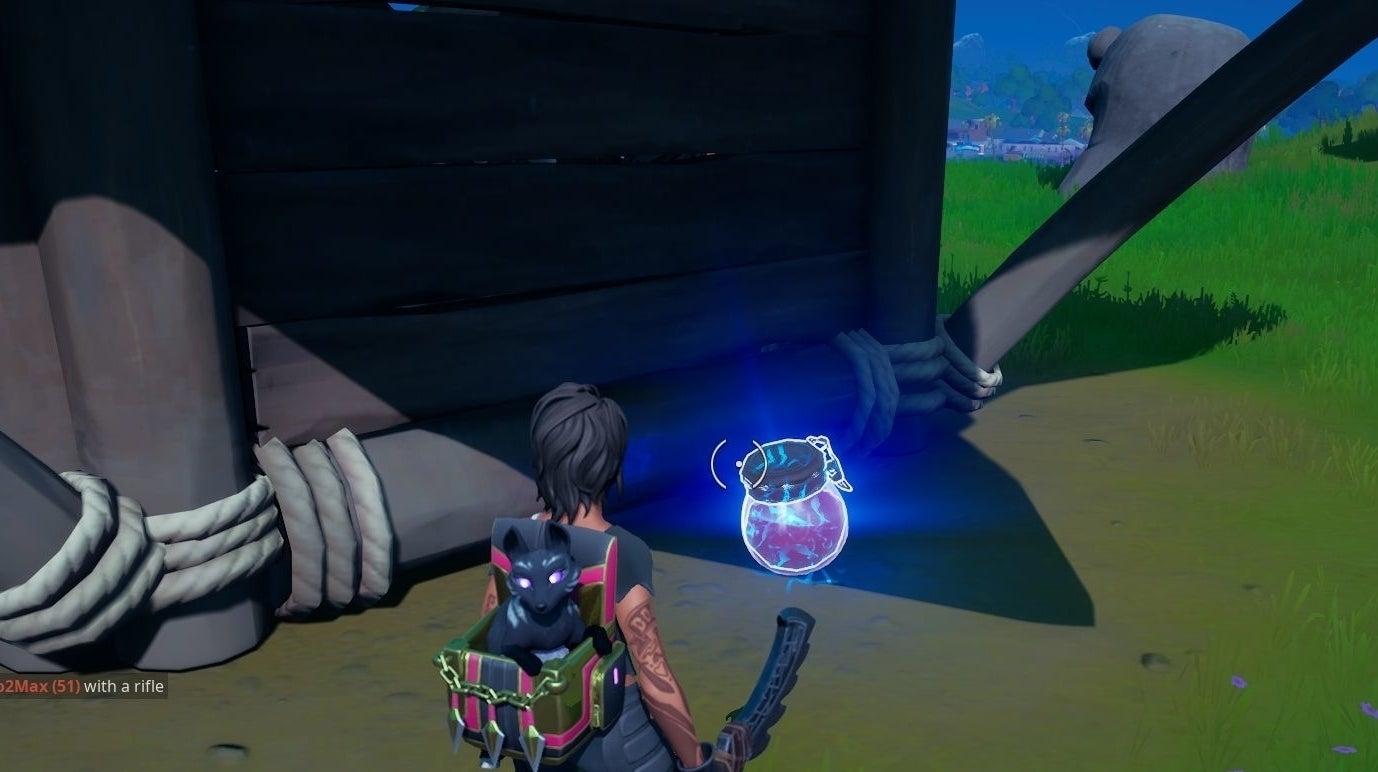 Finding Grimbles' love potion in either Fort Crumpet, Coral Cove or Stealthy Stronghold is one of the Valentine's Day challenges in Fortnite.
Like the 'Find a rose' challenge, this task can be completed in multiple locations, meaning you can easily complete it and then carry on with your match.
Completing this challenge will earn you 20,000 XP, which will help you unlock more of the Fortnite Season 5 Battle Pass skins.
---
Note this particular challenge is no longer able to be completed. What's new? Chapter 3 Season 3 has arrived! New additions include Reality Seeds and Saplings and riding animals, along with the new Battle Pass, characters collection and map changes. It's a good idea to know how to get XP fast in Fortnite.
---
On this page:
Coral Cove, Fort Crumpet and Stealthy Stronghold in Fortnite explained
Out of the three locations you can find Grimbles' love potion, only Stealthy Stronghold is named on the Fortnite map. This is because Coral Cove and Fort Crumpet are both landmarks, which can make them harder to find if you don't know their exact locations.
Stealthy Stronghold is easy to find in the northern regions of the Fortnite map, partly due to its size and partly because it's a named location.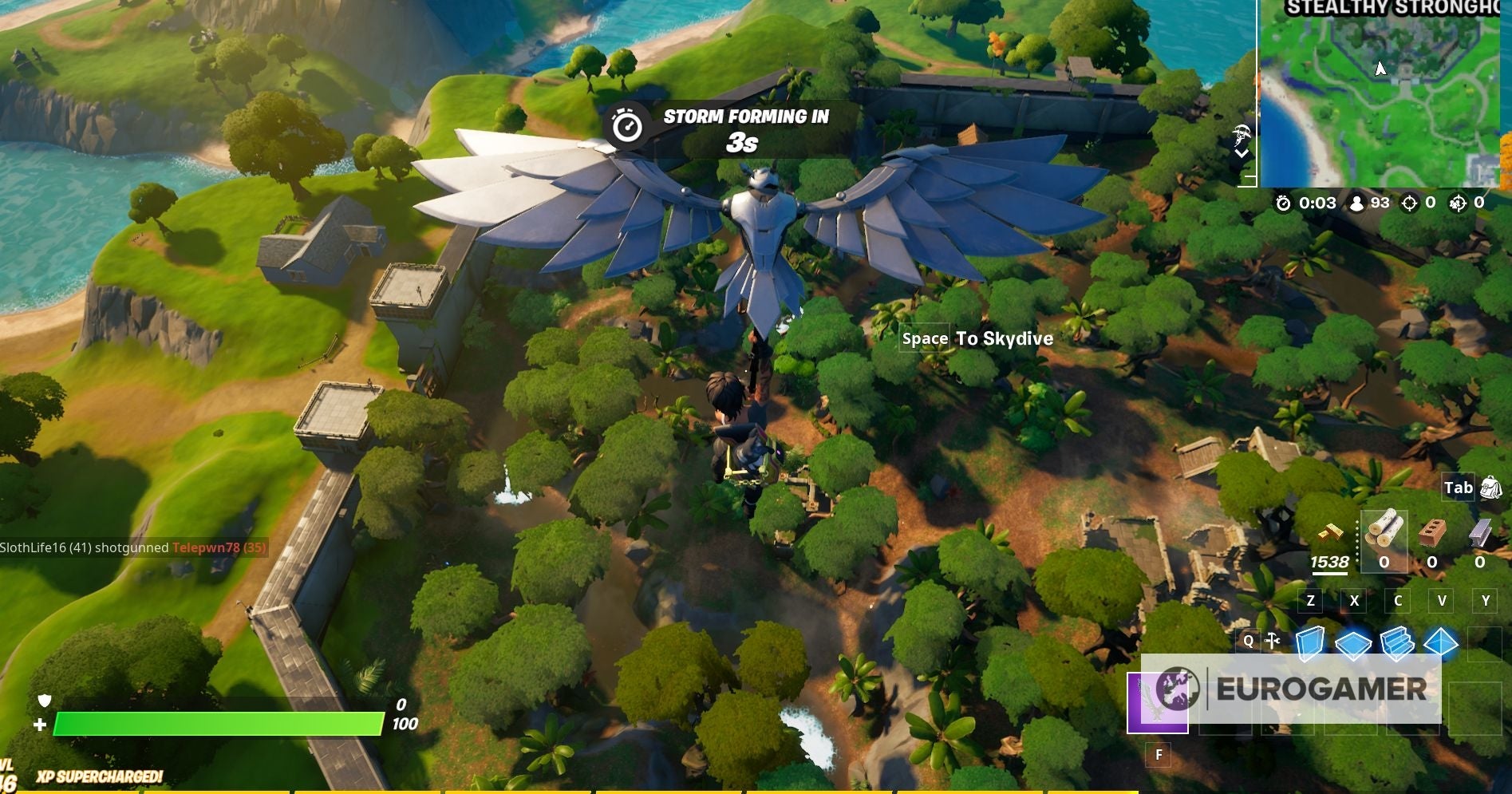 Coral Cove is located in the north-western section of the map, along the border of Coral Castle. If you're planning on visiting this location, make sure you land on the area surrounding Coral Castle, rather within the gorge itself or less you'll have to climb out.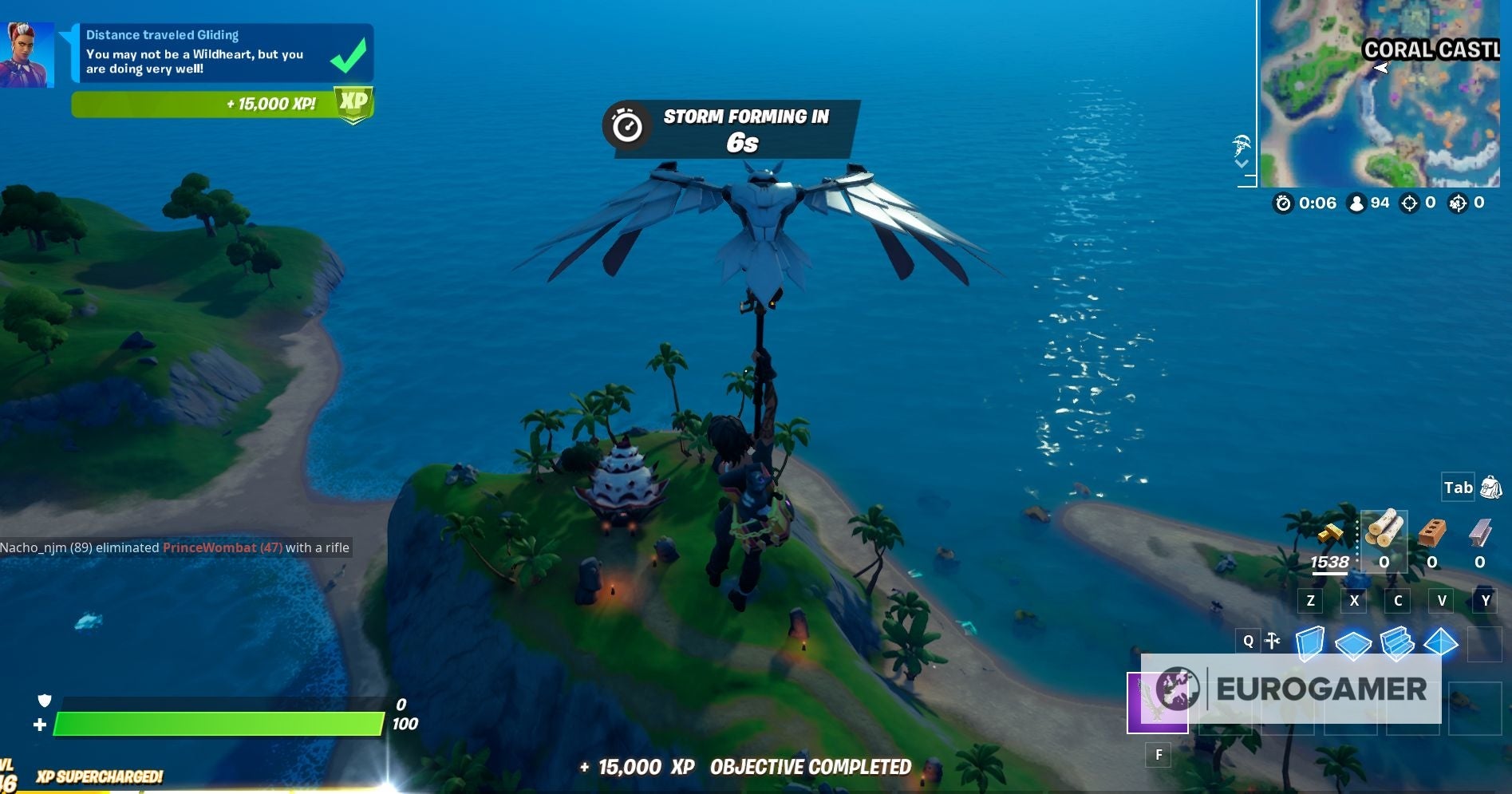 Fort Crumpet is located on the northern-western tip of the main part of the Fortnite island - directly south of Coral Cove and west of Sweaty Sands. Keep an eye out for the ruined fort and you'll know you're heading in the right direction!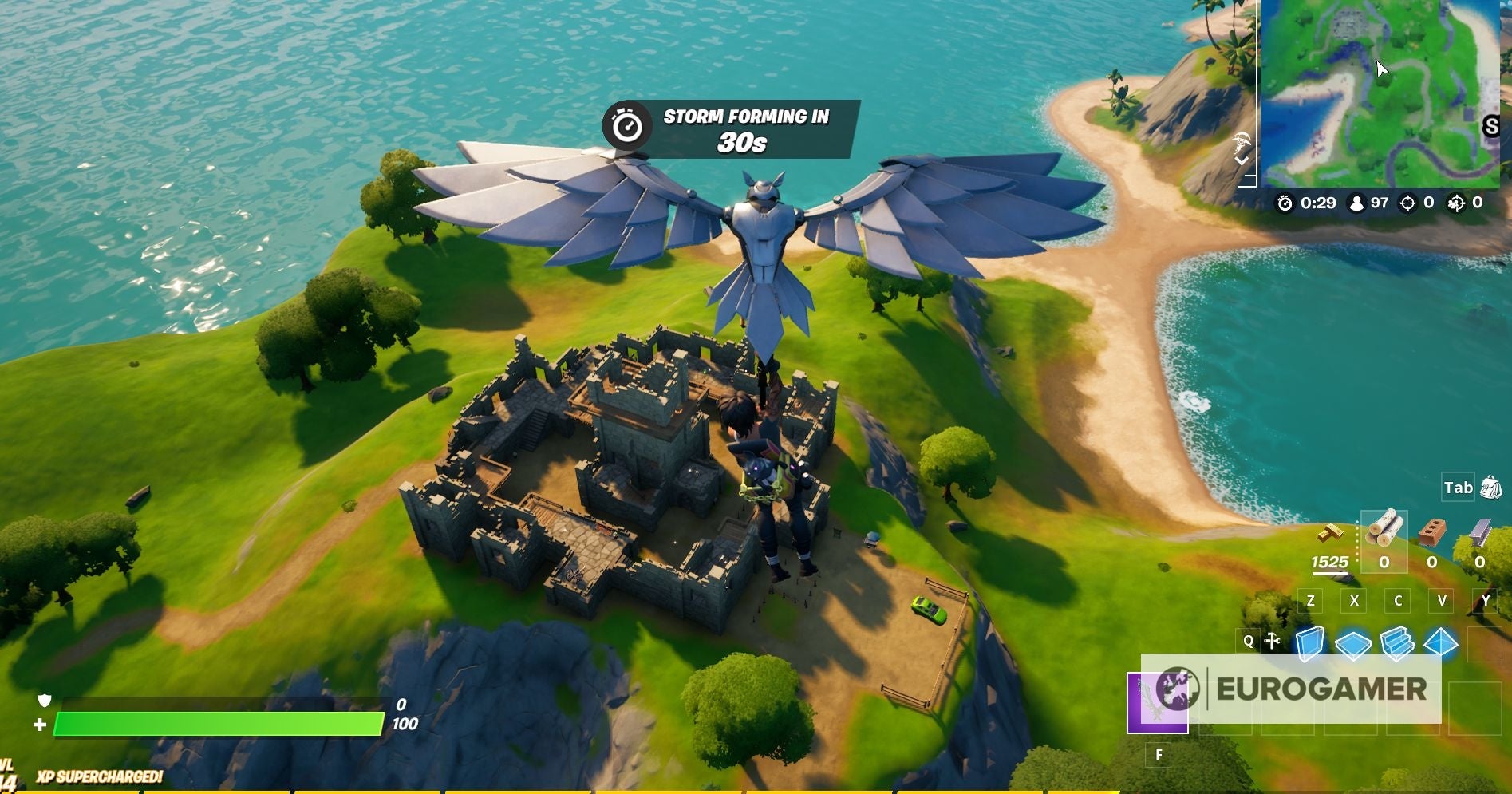 It's important to note that, since you only need one love potion, you only need to visit one of these locations. We recommend choosing either Fort Crumpet or Coral Cove, due to Stealthy Stronghold being the home of The Predator. This means that, if you choose the stronghold, you'll not only have to deal with a powerful NPC boss, but there'll mostly likely be a number of players in this area attempting to unlock The Predator skin.
---
Fortnite Chapter 4 Chapter 1 is here, complete with a new augments system, the coming arrival of Geralt and the Ageless Champion to beat! We've also got a present list for Winterfest and Cozy Lodge and pizza slice locations. Meanwhile, learn how to get XP fast, earn the Victory Umbrella, find character locations and earn a Victory Crown.
---
Where to find Grimbles' love potion in Coral Cove, Fort Crumpet or Stealthy Stronghold in Fortnite
When it comes to finding Grimbles' love potion in Fortnite, we recommend choosing either Coral Cove or Fort Crumpet. This is because you only need to find the love potion once and, since Stealthy Stronghold is where The Predator is located, these are the safer locations to visit.
In Coral Cove, you can find Grimbles' love potion behind the main shell building atop the hill.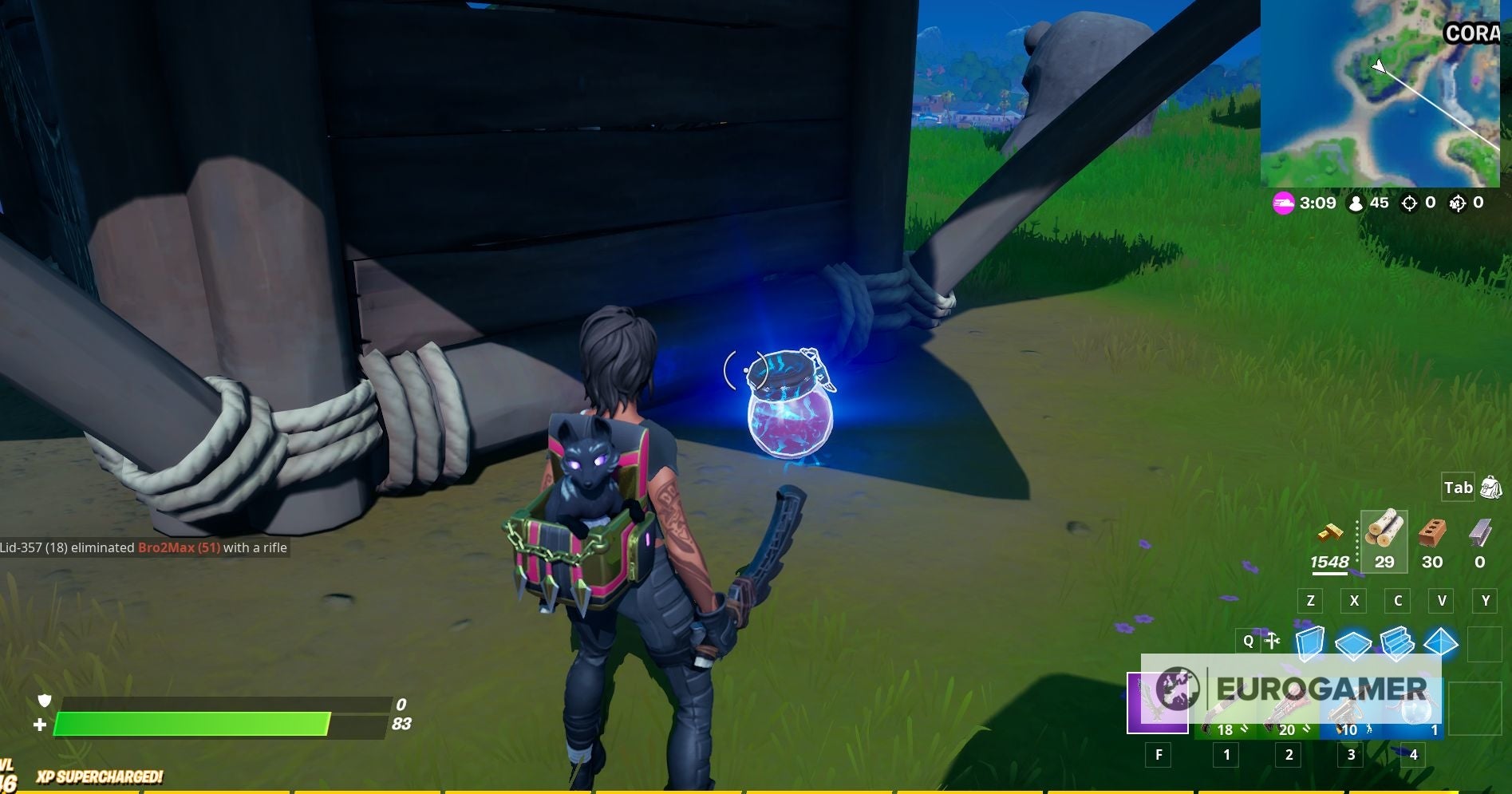 Fort Fort Crumpet, the love potion is found atop a table on the ground floor of the tower in the middle of the fort.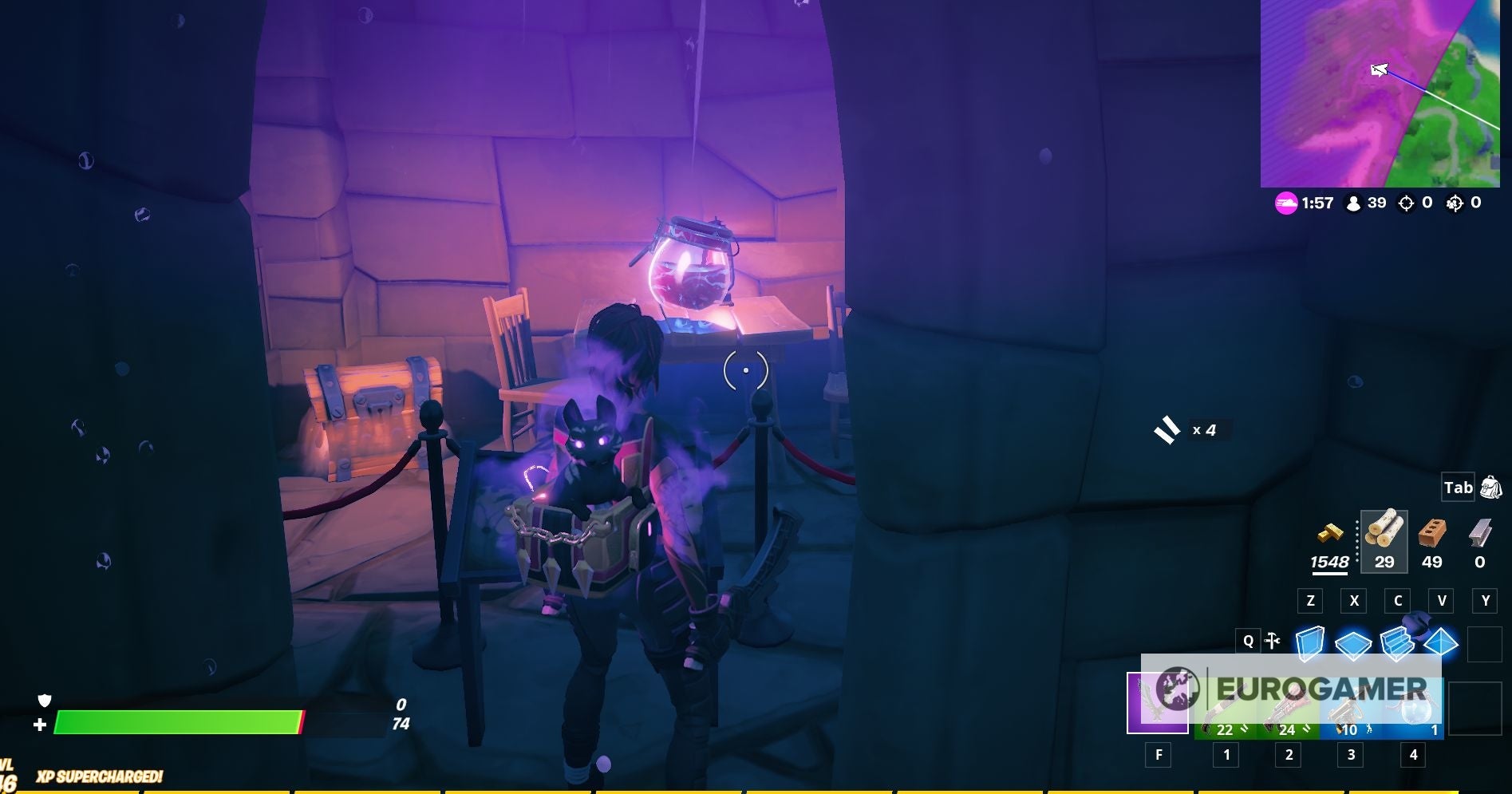 If, however, you want to risk entering the Stealthy Stronghold, then you'll find the love potion inside the small turret on the western side of the stronghold. You find it easily by landing by the western gates and, from this point, walking towards the centre of the stronghold.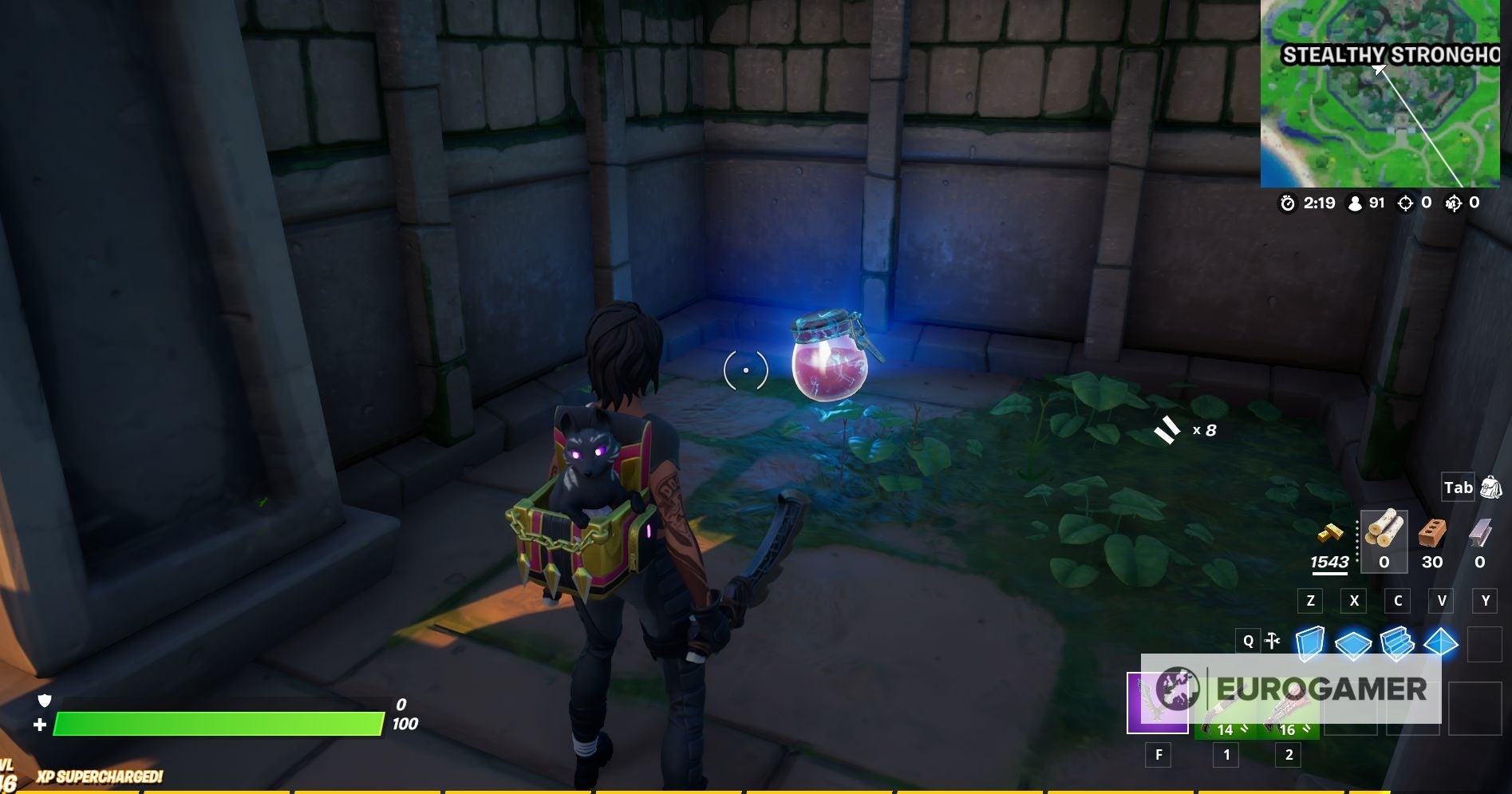 If you'd like to learn more about Fortnite Season 5, then check out our pages on the Season 5 Battle Pass skins, how to unlock The Predator skin, bounties and the gold bars.