Fortnite Gold Bars: How to earn gold bars and what to spend gold bars on in Fortnite
Gold rush!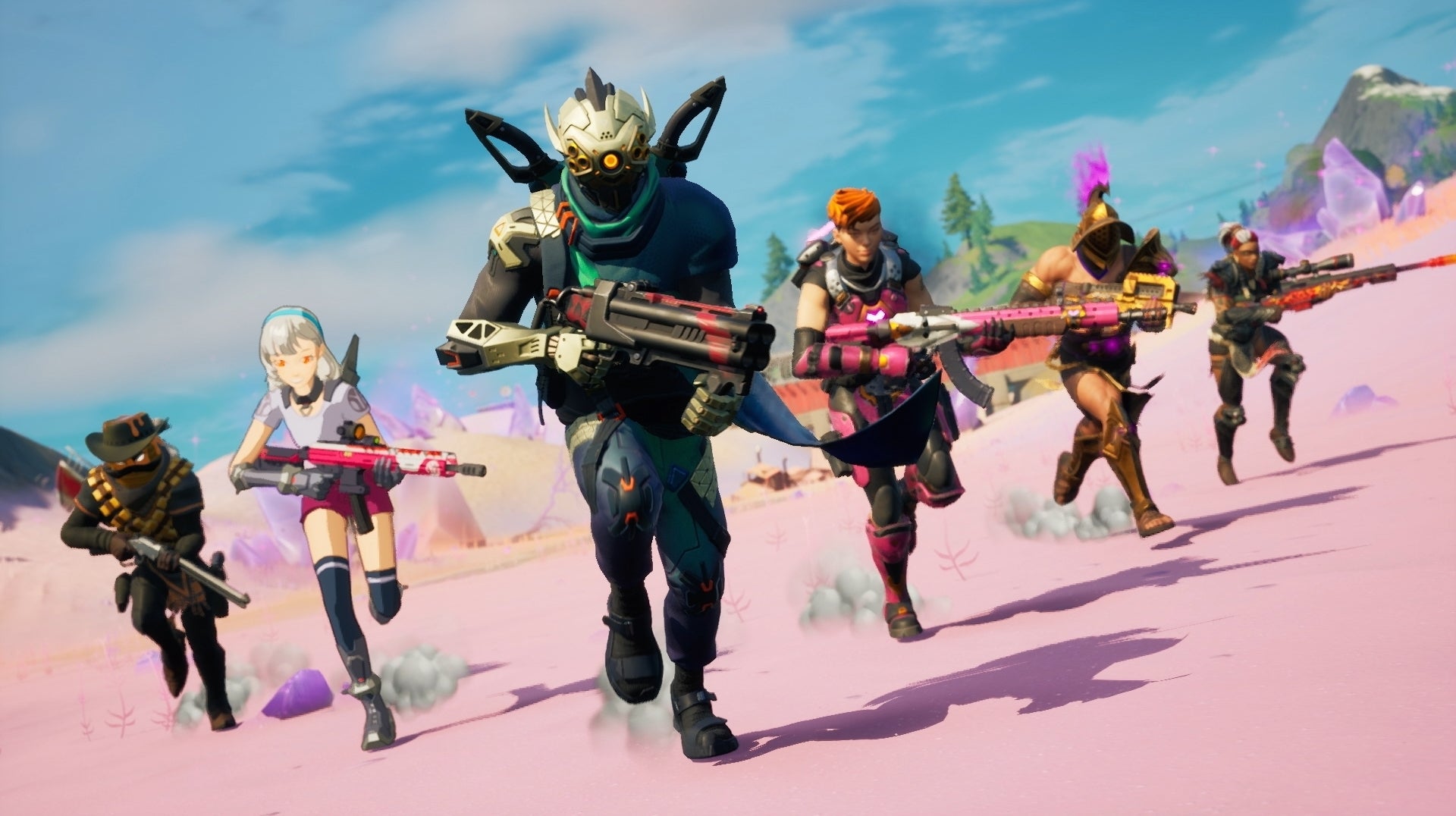 Gold bars are a form of currency in Fortnite, which exist solely in the game and was introduced in Season 5.
Throughout every match, you'll be able to earn gold bars by completing a variety of tasks, such as bounties. Once you've built up a small gold bar stockpile, you'll be able to spend them on services that will give you an advantage over other players!
Below you'll discover both how to earn and spend gold bars in Fortnite.
On this page:
How to earn gold bars in Fortnite
There are four main ways to earn gold bars in Fortnite, with the most lucrative being completing bounties. This does have the risk of resulting in your own death though. Every player you kill will also drop a some gold bars amongst their loot.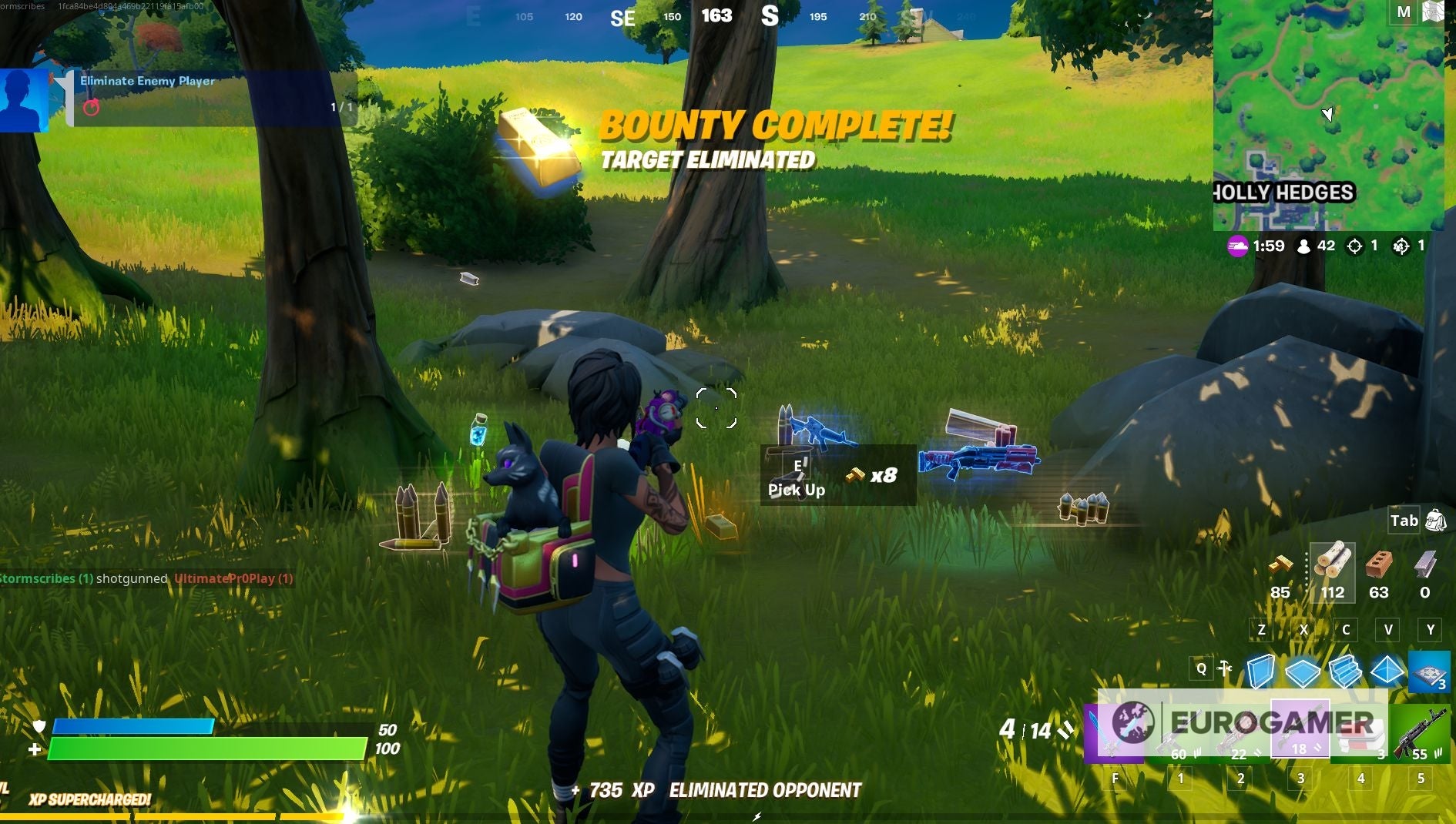 The second is by destroying specific pieces of furniture, such as sofas.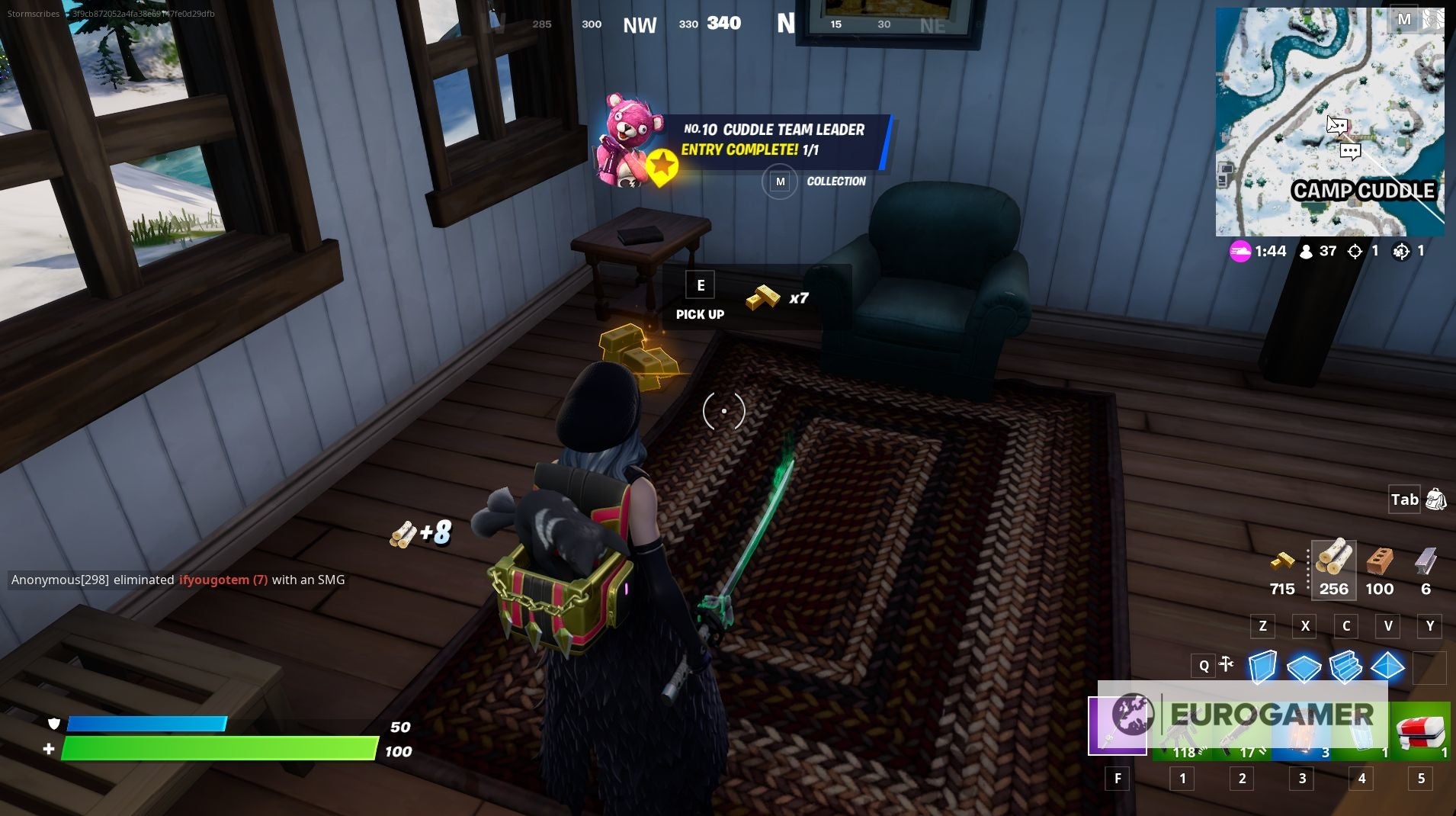 The third and final way is by opening chests that may, randomly, contain a certain number of gold bars.
It's important to note that, unlike every other resource in Fortnite, your gold bar stash will carry over from match to match. You can check exactly how many gold bars you currently have by looking at the map screen.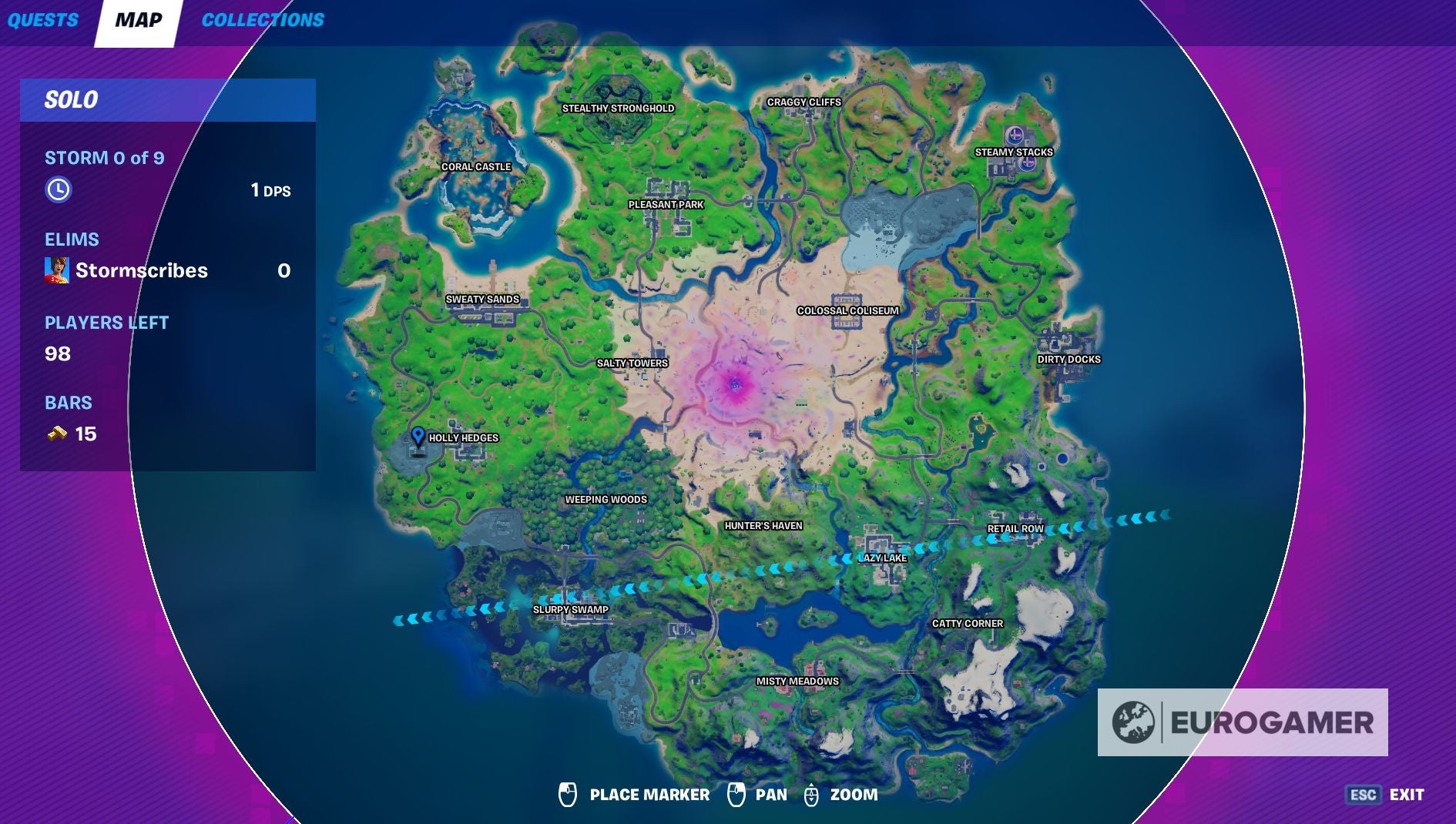 This means you can easily build up a stockpile as you play, without having to worry about spending them all in the final storm circle. It also means that you won't lose any of your gold bars when you die!
---
Fortnite Chapter 4 Chapter 1 is here, complete with a new augments system, the coming arrival of Geralt and the Ageless Champion to beat! We've also got a present list for Winterfest and Cozy Lodge and pizza slice locations. Meanwhile, learn how to get XP fast, earn the Victory Umbrella, find character locations and earn a Victory Crown.
---
What can you spend gold bars on in Fortnite?
Once you've collected a good amount of gold bars in Fortnite, you're going to want to spend them.
To do so you'll need to track down an NPC and see what services they have to offer. It's important to remember that different NPCs offer different services, so if you want to hire an NPC to fight alongside you, for example, you'll need to find an NPC which offers this service.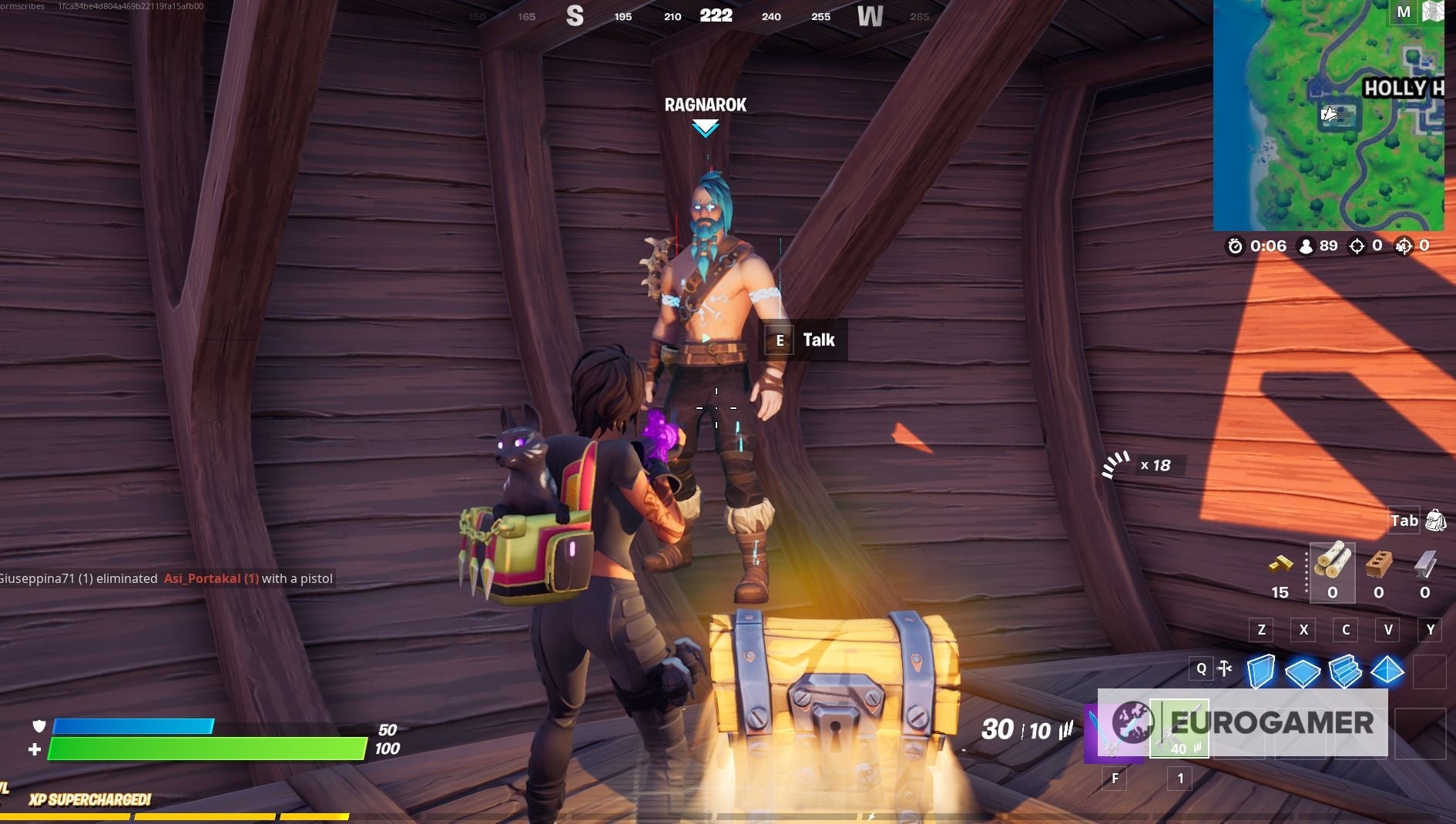 Thankfully, you can keep track of which NPCs you've met and where by looking at the Characters screen in the Collections menu.
Here are some of the services that you can spend your gold bars on:
Buying new weapons
Upgrade weapons
Hiring NPCs
Revealing the location of nearby treasure chests
Revealing the location of nearby characters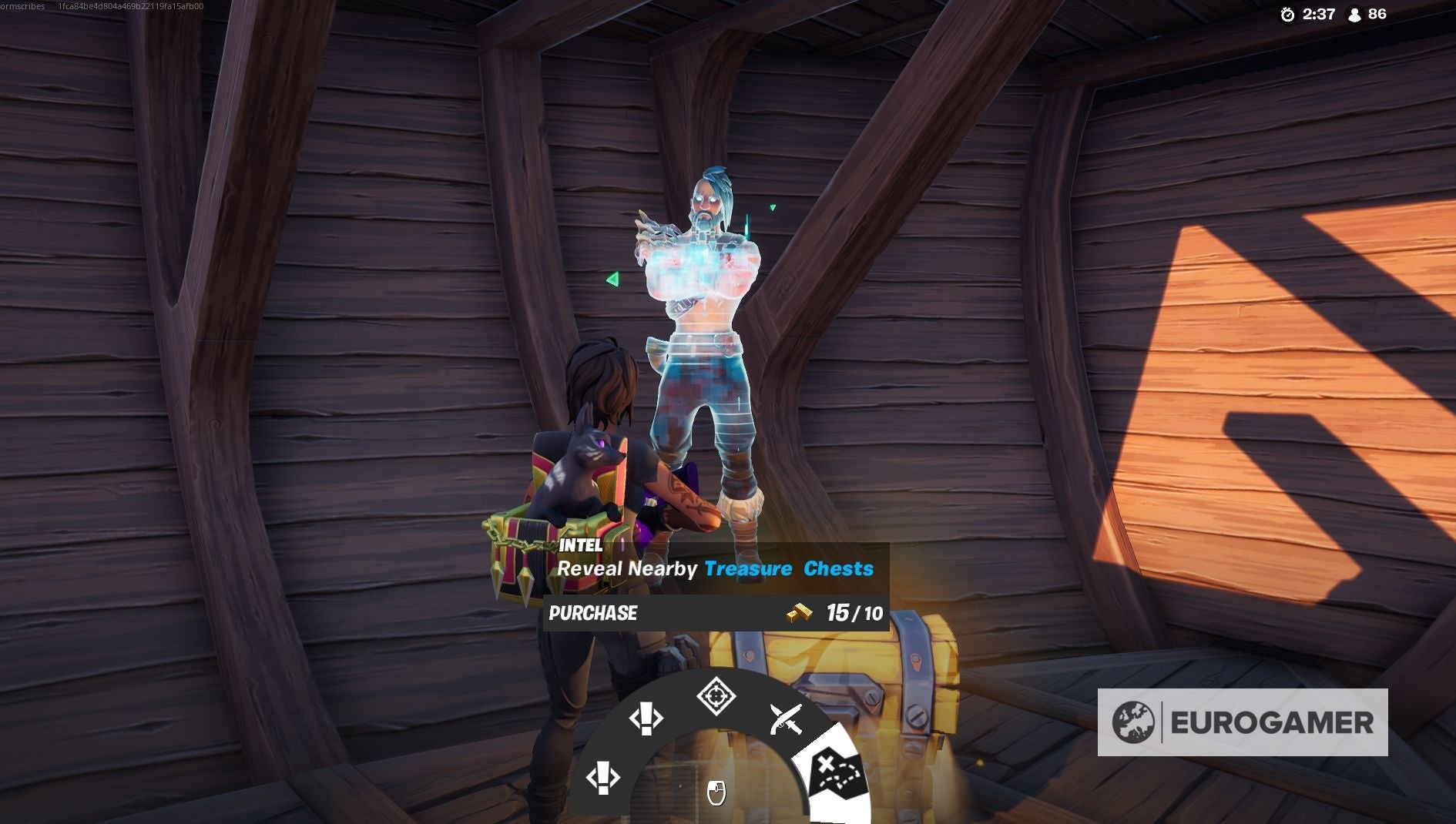 Remember - as long as you don't spend them, your gold bars will carry over into every match, so don't feel like you have to spend them.
If you'd like to learn more about Fortnite Season 5, then check out our page on the battle pass, bounties, the new map or the location of Razor Crest!