Fortnite - How to visit Slurp Factory inside the Mothership explained
Same town, new story.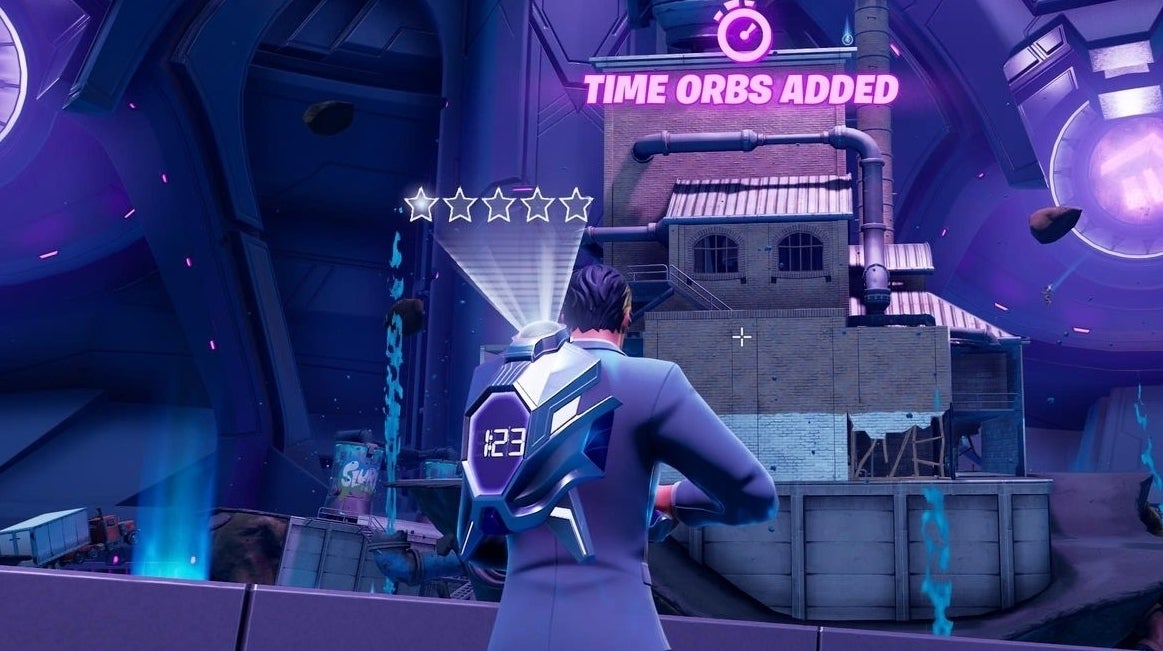 Ready for a trip? Here's how to visit Slurp Factory inside the Mothership to complete one of this week's legendary challenges in Fortnite.
Visit Slurp Factory inside the Mothership is the sixth and final of Week 10's legendary quests in Fortnite Chapter 2 Season 7.
Such as the past few weeks, the first quest in this set involves using one of the payphones across the Fortnite map, and it's followed with the tasks to damage an opponent in the Slurpy Swamp abduction site, collect a Grab-itron, place video cameras at different Landing Ship locations and visit an Abductor.
The task to visit Slurp Factory inside the Mothership is rather straightforward, and shouldn't take you much time to complete if you know where to head to.
Completing this challenge will reward you with 30k XP, which will help you unlock more Battle Stars for the Season 7 battle pass.
---
Note this particular challenge is no longer able to be completed. What's new? Chapter 3 Season 3 has arrived! New additions include Reality Seeds and Saplings and riding animals, along with the new Battle Pass, characters collection and map changes. It's a good idea to know how to get XP fast in Fortnite.
---
How to visit Slurp Factory inside the Mothership in Fortnite explained
The Mothership made itself present during Season 7, and has begun to abduct entire areas. Slurp Factory is one of them, and we'll be paying it a visit - for old times' sake.
For this, you'll have to be abducted as well. In case you haven't had the pleasure yet, this is done by heading towards the map areas that have a UFO (aka Abductor) flying above them. This can always be seen from the map - we recommend to double checking the exact spots and land directly from the battle bus to save time.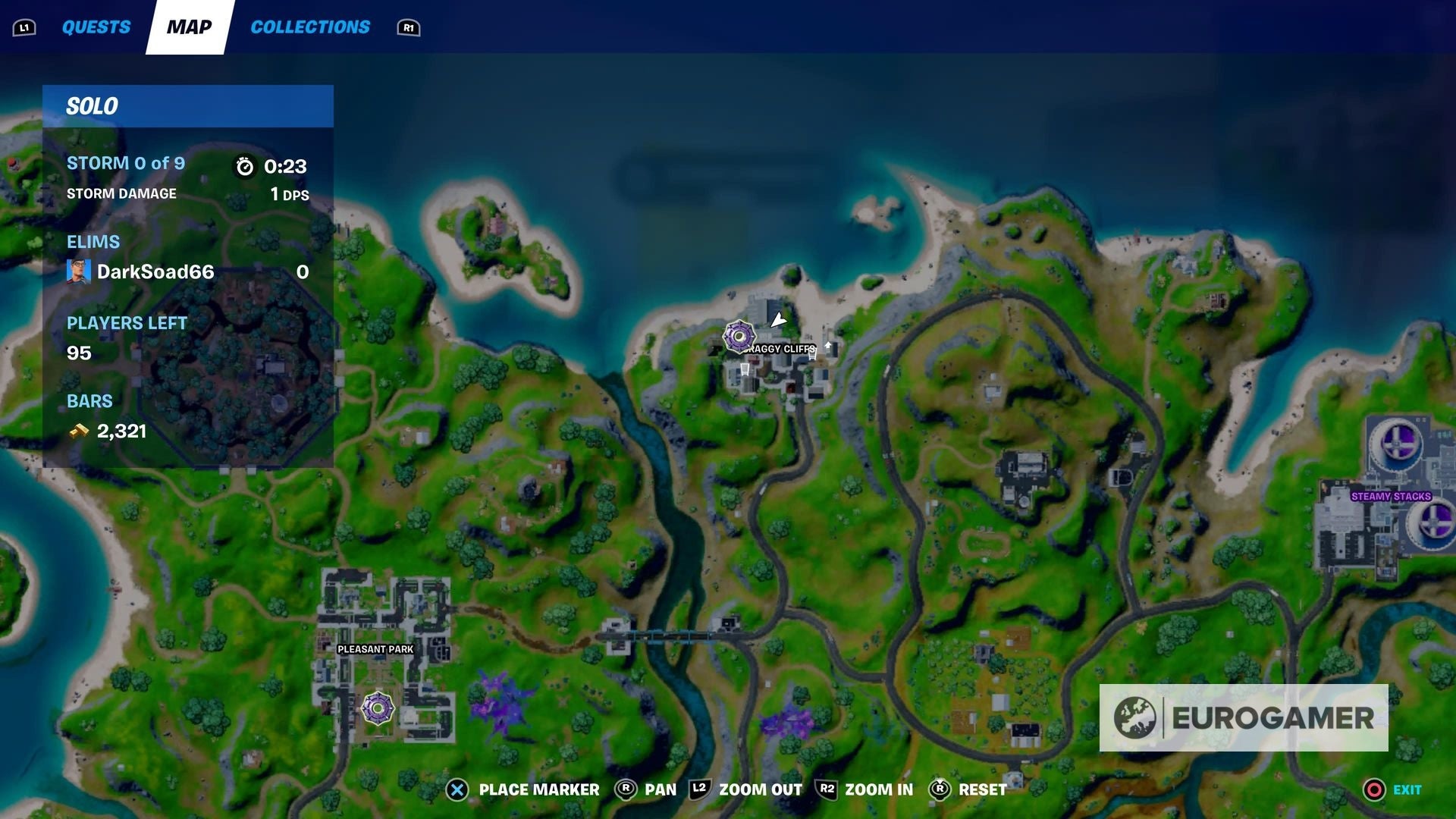 After the beam concludes the animation and you're brought inside the Mothership, the countdown will lead to the minigame. You have a starting 1:30 minutes to visit Slurp Factory to complete the challenge.
Don't fret, though, as it's plenty of time to do so. You will most likely notice the factory right away, as it stands in the centre of the ship.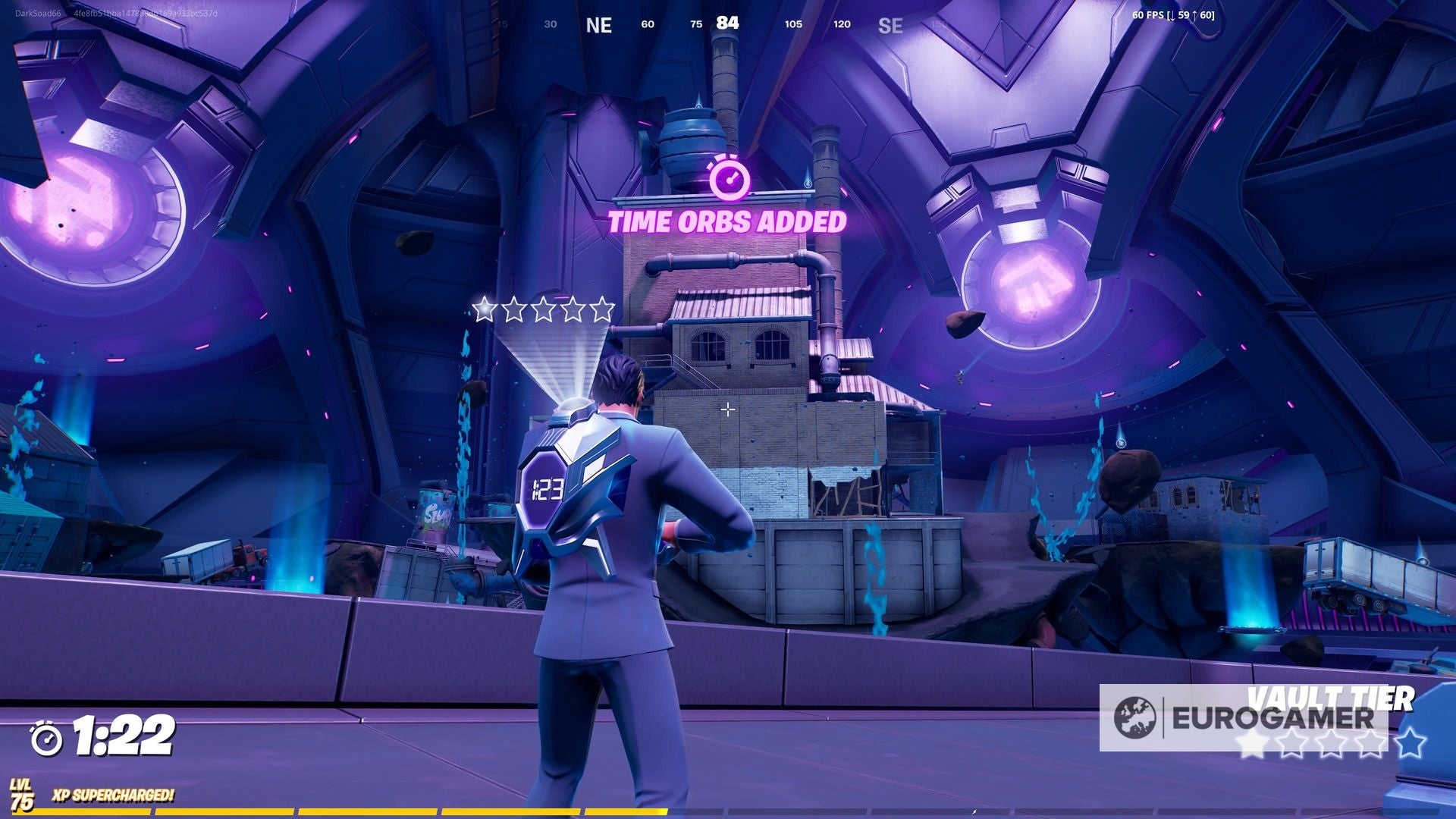 From there, all you have to do is jump to the nearest surfaces and make your way to Slurp Factory. You may have to dodge incoming beams from other players, but remember, you can't actually get hurt here. If you happen to fall into the void, you'll be brought back on your feet a couple seconds later, too.
Now, all that is left is to get inside the factory, and you will immediately notice the 30k XP being added to your XP bar.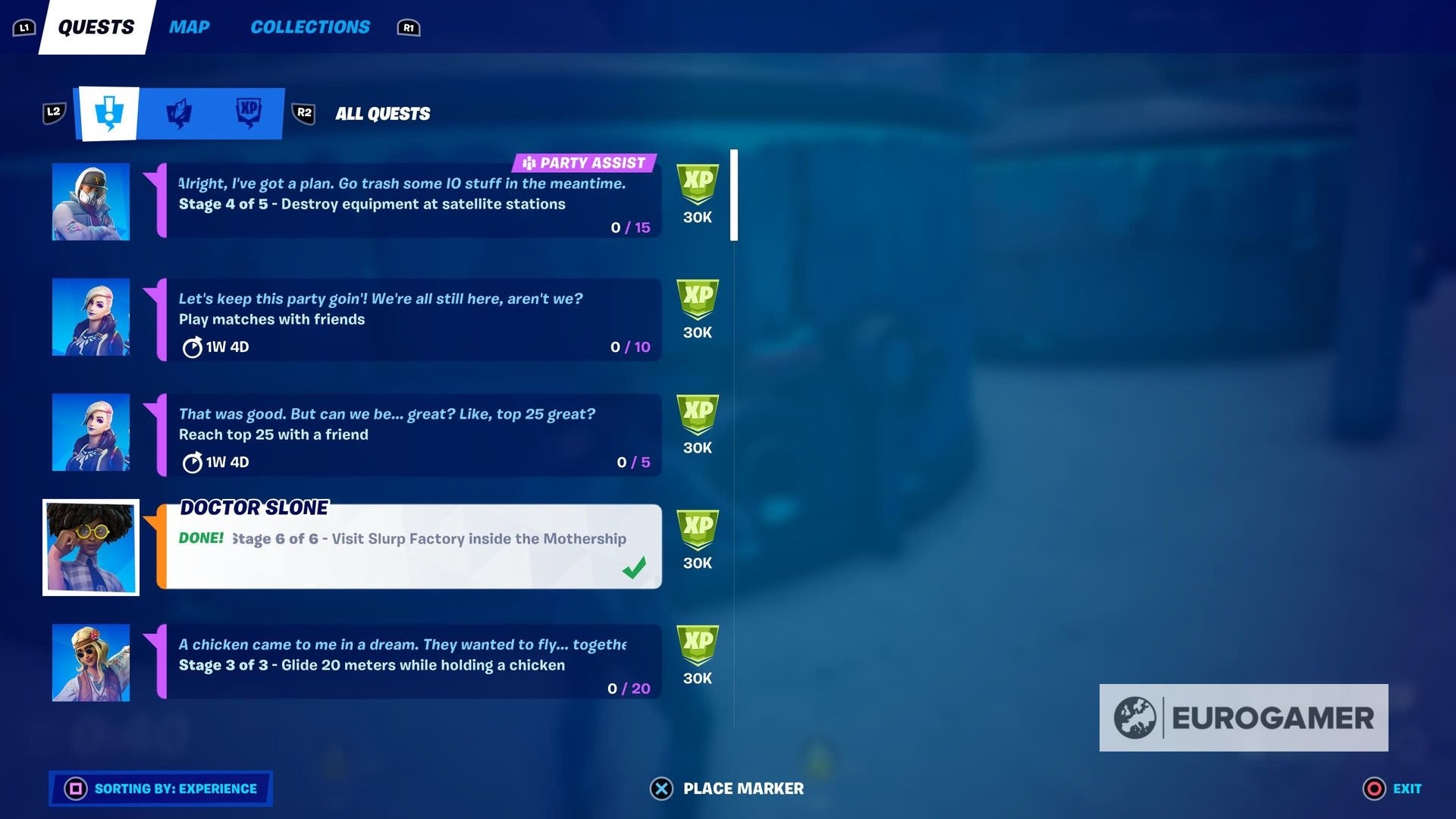 If you want to double check that you actually got it, you can either verify it on your quests tab, or wait until the minigame is over, which is when the notification popped up for us on the top left corner.
It's worth noting that there has been an issue regarding Abductor ships (aka UFOs) and Mothership abductions. As a result, developer Epic have turned both of them off. But don't fret - Week 10 legendary quests involving these will be auto-completed for all players with the next game update, as announced by Epic on Twitter.
Due to this issue, the Week 10 legendary quests involving Abductors will be auto-completed for all players with our next game update. pic.twitter.com/9uel8qKOjN

— Fortnite Status (@FortniteStatus) August 16, 2021
---
Fortnite Chapter 3 Season 4 is here and with it comes a new Battle Pass! This season has introduced EvoChrome weapons, Chrome Splash locations and the ability to phase through walls. There are also new vault locations and map changes. The Paradise quests are this season's storyline challenges, including destorying Chrome objects to collect Chrome anomalies. Make sure to check out the upcoming The Herald skin too! Meanwhile, learn how to get XP fast, earn the Victory Umbrella and Victory Crowns.
---
That should be it for all legendary quests this week! In case you have been procrastinating them, make sure to double check if you're missing any of the Rift Tour quests as they won't be available for much longer.
If you'd like to learn more about Fortnite Season 7, check out our guides on the Battle Pass, legendary quests, alien artefacts, IO Weapons, cosmic chest and Ferrari 296 GBT location.