Fortnite - Payphone locations and how to accept a quest from a payphone explained
Hello operator.
Accepting a quest from a payphone is one of the first challenges you can complete in Fortnite Chapter 2 Season 7.
Like NPCs, payphones allow you to accept quests which will reward you with Gold Bars, which, in turn, can be spent on weapons and helpful services from NPCs.
Completing this challenge will reward you with 30k XP, which will help you unlock more Battle Stars for the Season 7 Battle Pass.
On this page:
Payphone locations in Fortnite at a glance
There are 15 payphones scattered across the Fortnite map - some near named locations, others along a section of road.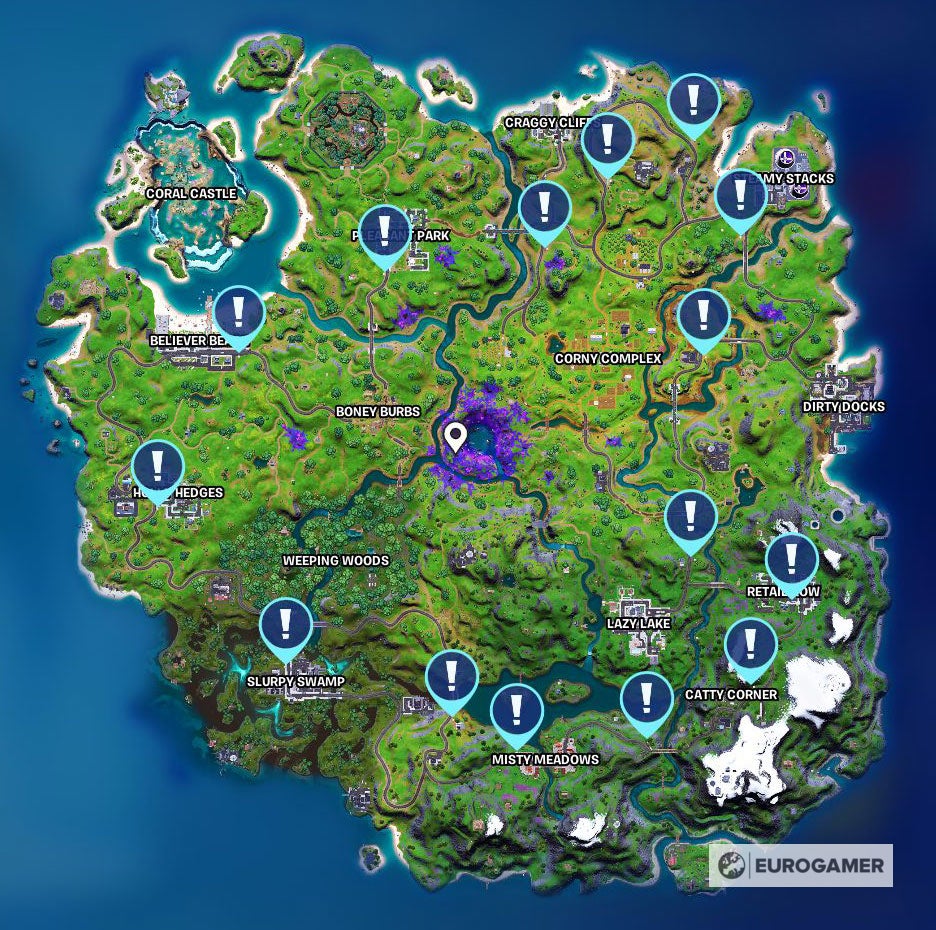 While payphones don't appear on the in-game map, a small phone icon will appear on-screen whenever you're close to a phone. Simply head towards this icon until you reach the phone, so you make your call.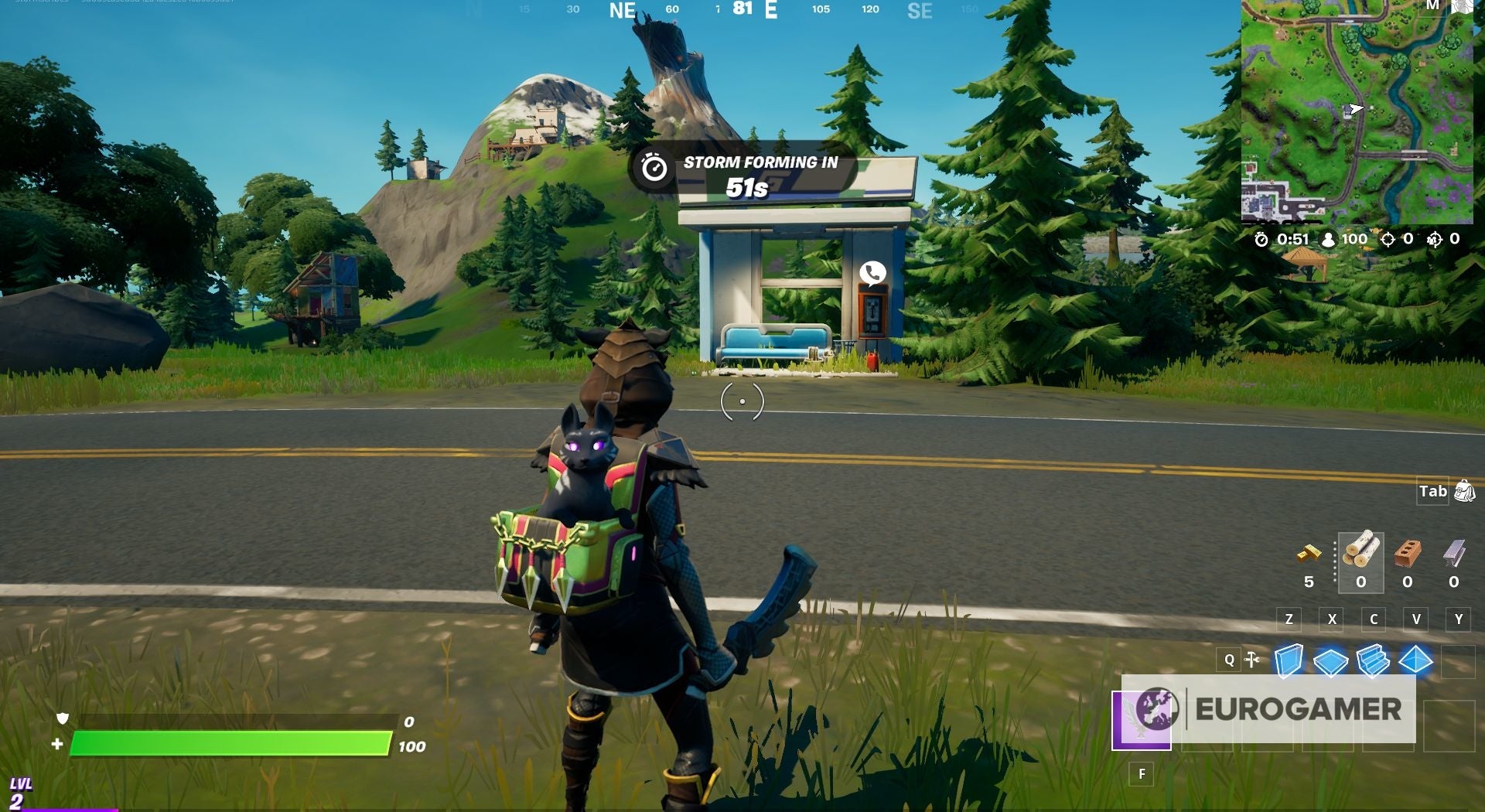 To complete this quest, you only need to visit one payphone, so you can easily complete this challenge during one of your first matches of Season 7.
---
Fortnite Chapter 3 Season 4 is here and with it comes a new Battle Pass! This season has introduced EvoChrome weapons, Chrome Splash locations and the ability to phase through walls. There are also new vault locations and map changes. Darth Vader and Star War weapons, including Lightsabers make a return for Skywalker Week, and the Paradise quests are this season's storyline challenges, including destorying Chrome objects to collect Chrome anomalies. Make sure to check out how to unlock The Herald skin too! Meanwhile, learn how to get XP fast, earn the Victory Umbrella and Victory Crowns.
---
How to accept a quest from a payphone in Fortnite
Once you've found a payphone in Fortnite, you simply have to interact with it to have the quest menu appear on screen.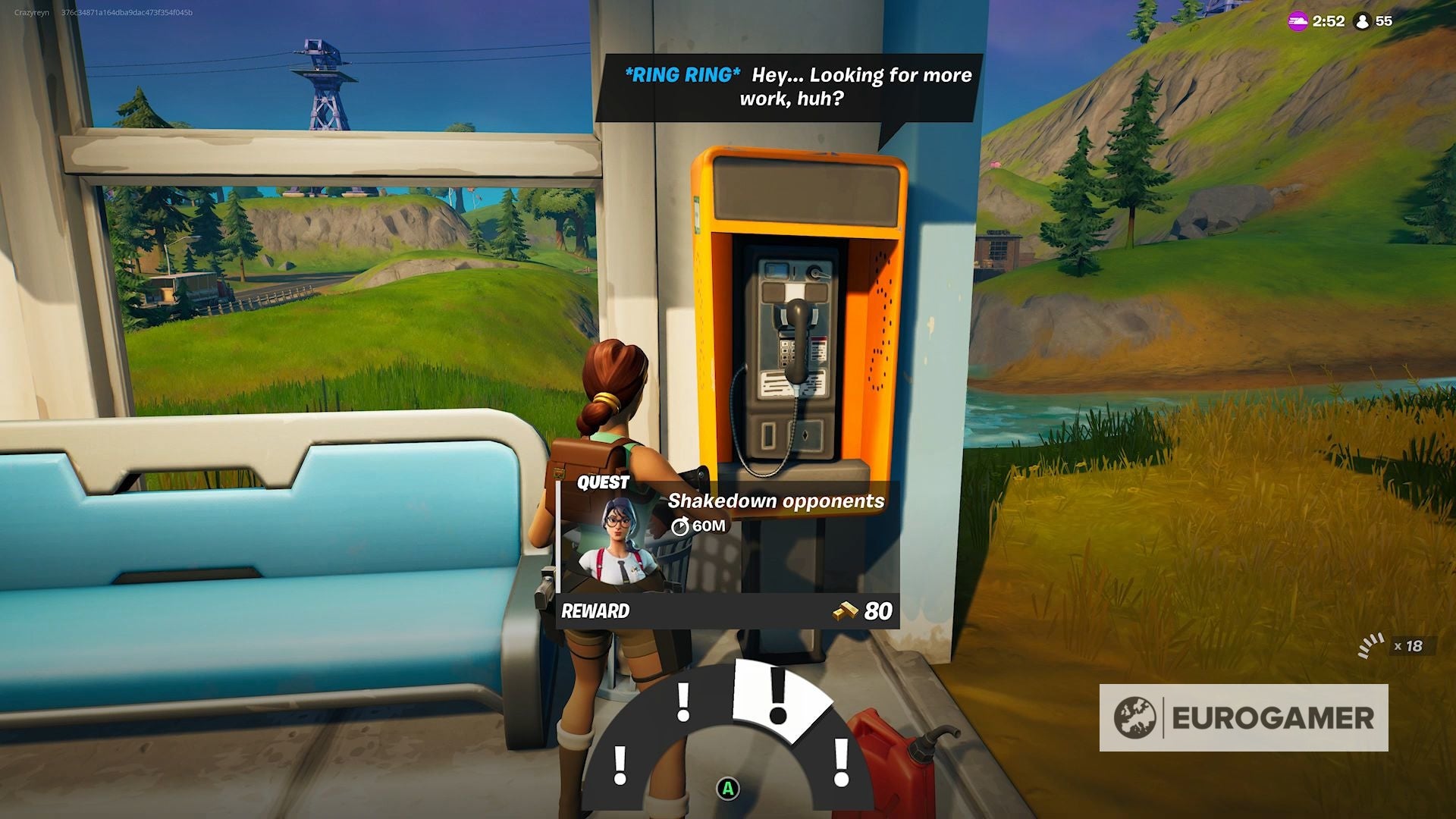 A number of quests will be available for you - from dealing a specific amount of damage with a certain weapon to shaking down opponents. Some of these quests will be timed, allowing you to spend them out over a number of matches, while others have to be completed in that specific match.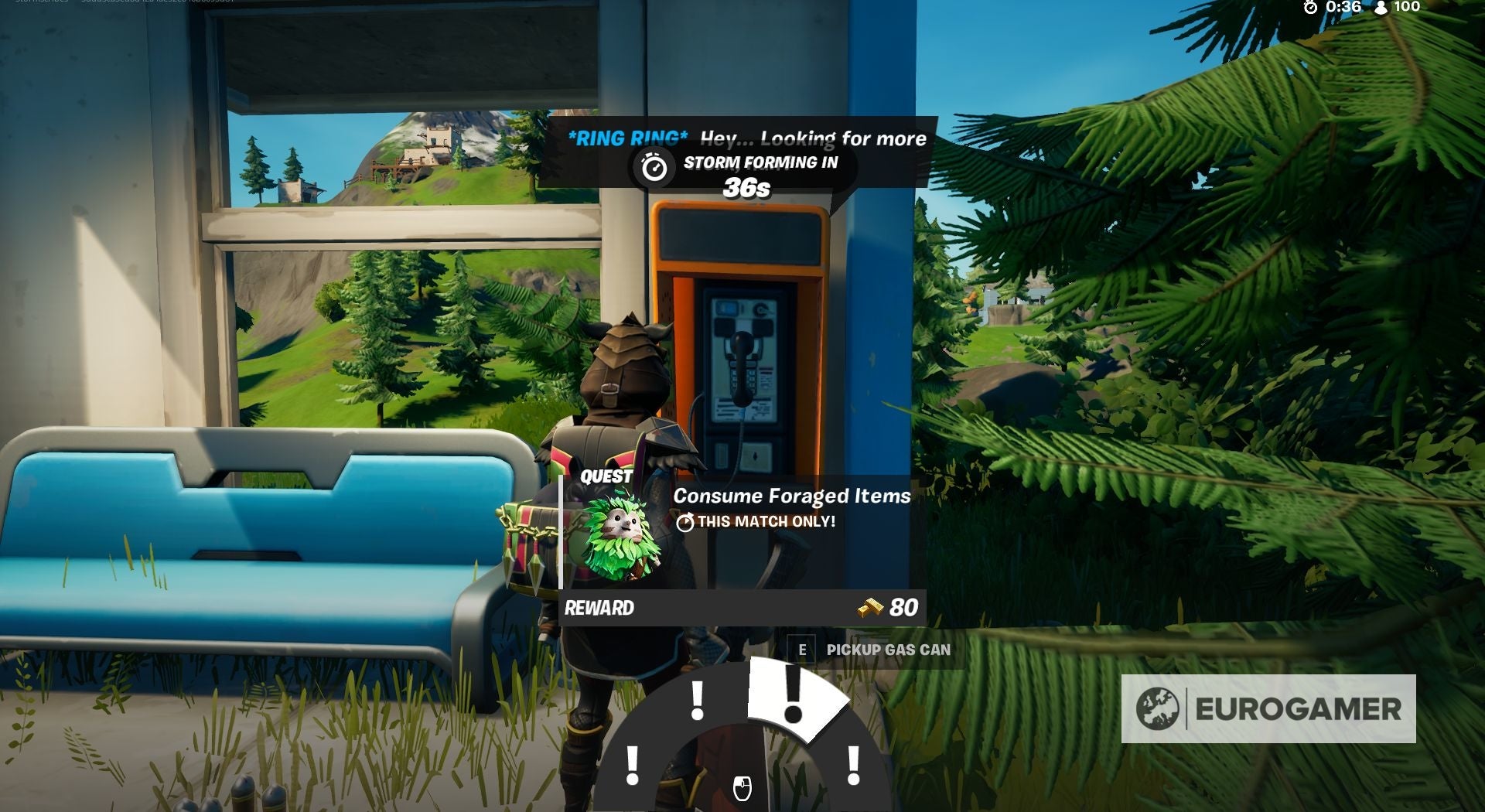 You don't, however, have to worry about completing a quest for this challenge - simply accept any of the quests on offer instead!
Whether you decide to finish the quest is up to you, but, either way, if you're ever in the need for Gold Bars, then remember to visit a payphone. It's also important to remember that you can be killed when using a payphone, so always keep a close eye on your surroundings.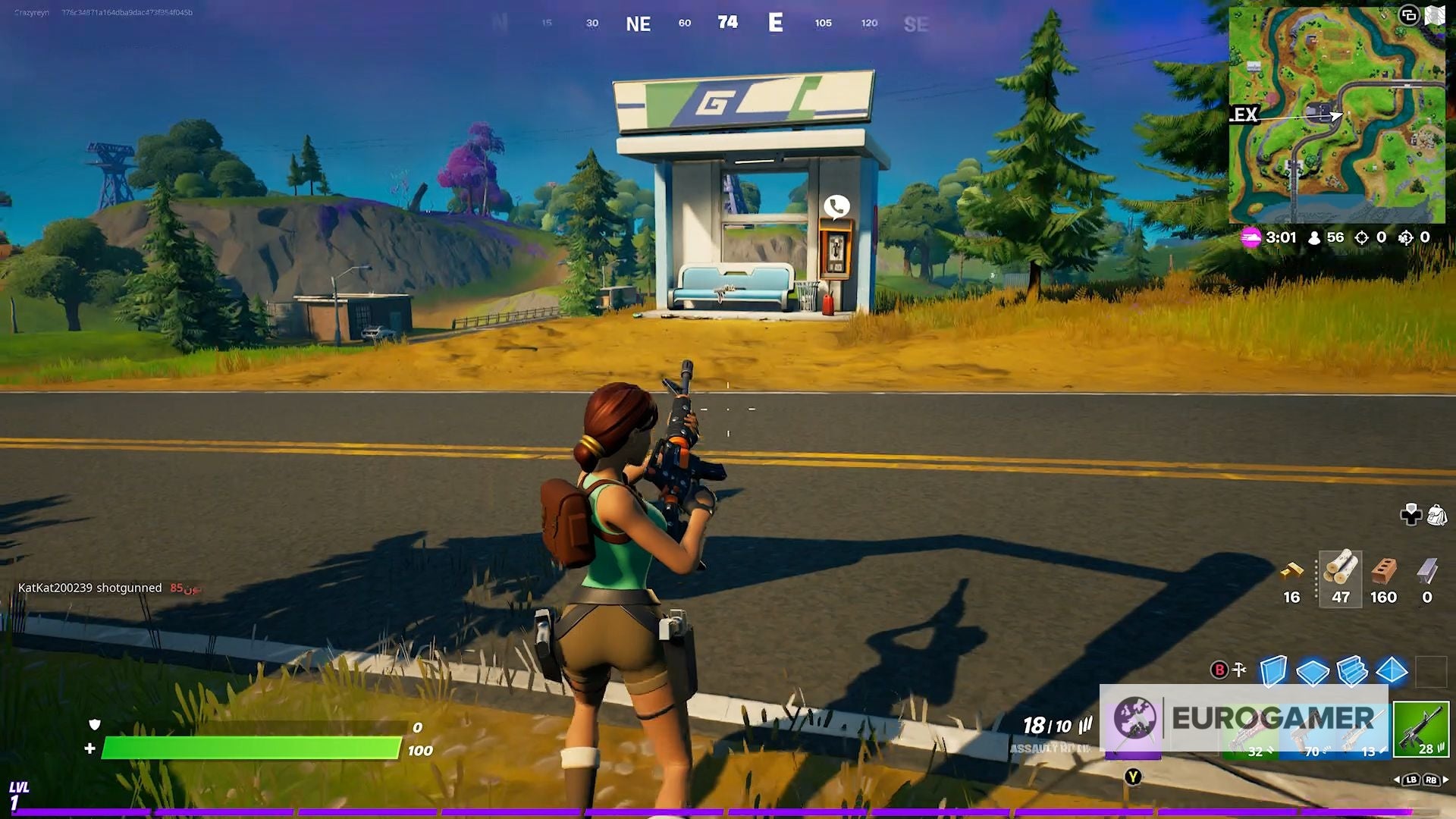 If you'd like to learn more about Fortnite Season 7, then visit our Season 7 Battle Pass skins, victory umbrella and Season 7 map changes guides.