Fortnite IO Tech weapon locations: Where to find the Recon Scanner, Pulse Rifle and Rail Gun in Fortnite
Oi!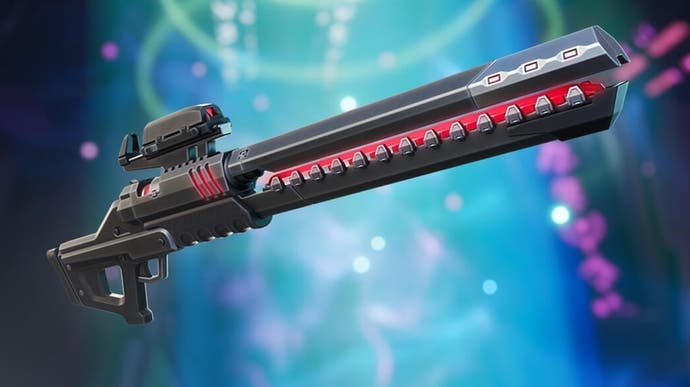 Fortnite is under alien attack in Season 7, and such event brings new weaponry. Here's how to find all IO Tech Weapon locations quickly.
IO Tech weapons are a new addition to Season 7 of Fortnite.
Alongside the Kymera Ray Gun, these are powerful new weapons which mean heavily into the season's alien and sci-fi theme.
Finding them is part of an early questline, which will reward you with 30k XP - helpful for unlocking new Season 7 Battle Pass skins and other cool cosmetics.
On this page:
What are the different IO weapons in Fortnite? Pulse Rifle, Recon Scanner and Rail Gun explained
In Season 7, three new weapons were introduced to the game, under the umbrella of 'IO Tech' weaponry. They are as follows, with blurbs and images provided from the official Fortnite website:
Pulse Rifle: "An invention from the IO, the self-proclaimed Island defenders. The IO brags this weapon is effective whether aiming down sights or not. Reliability is its key feature, they claim."
Recon Scanner: "Survey an area from a safe distance by firing its Recon Bolts, which mark all opponents (and Chests) in its diameter. There's a limited amount of Bolts you can have out at a time, but don't worry about finding more: the Recon Scanner regenerates Bolts automatically."
Rail Gun: "This sniper can shoot through surfaces, but this breakthrough is balanced out by its visible targeting beam. Not a surprise from the IO, it does extra damage against Saucers."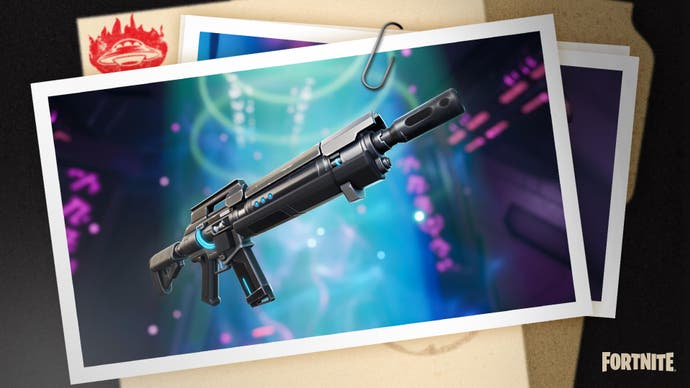 Finding all three of these is part of Bunker Joney's Legendary week one challenge, 'Collect different IO Tech weapons'. Once you're done, you then need to find the conspiracy board location, then search for locations of rubber ducks.
Fortnite IO Tech weapon locations explained
Like the Kymera Ray Gun, the IO Tech Weapons you need for this challenge can be found rather easily if you know where to look.
Since these are far more common weapons, there technically aren't fixed spots to look for them. That being said, there are two guaranteed ways to obtain them fast:
Inside IO Chests, which look like large briefcases, in IO bases
As loot from IO Guards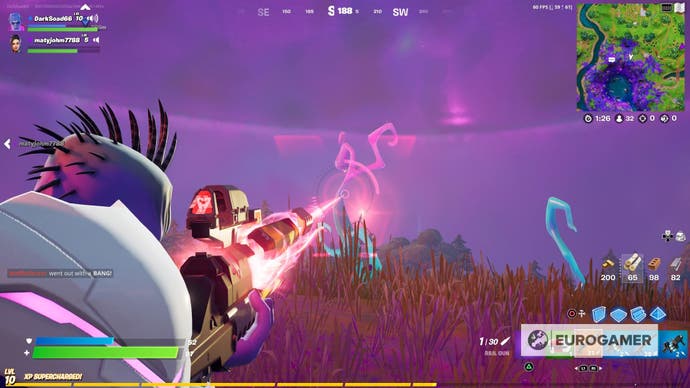 ---
Fortnite Chapter 5 Season 1 is here! It brings a free Lego Insider skin and redemption codes with it, along with a new Victory Umbrella. We've also got pages on new features like Medallions, Weapon Mods, and how to complete a Train Heist. Meanwhile, learn what the best weapons are in the current season, how to get XP fast, and what the best PC settings are to help earn a Victory Crown.
---
Where to find IO Tech weapon locations quickly in Fortnite
To help, we've found a route that shall make finding IO Tech weapons - and the 'three different IO Tech weapons' challenge - a breeze.
Though IO Chests can be found across the map, but if you want to get this challenge done as quickly as possible, we recommend a particular location that is close to Steamy Stacks.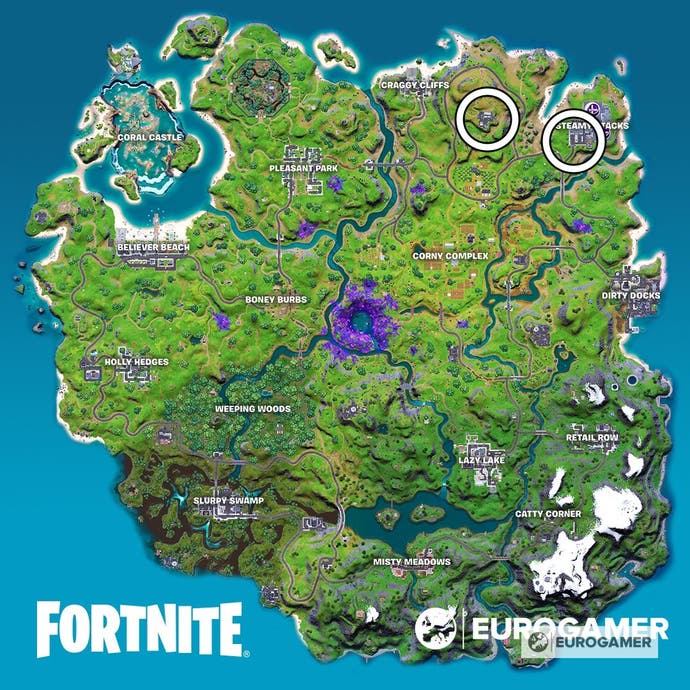 Looking at the map, you'll notice an unnamed base just west of Steamy Stacks. At the start of the game make sure to jump from the bus and land on this area, which usually isn't so populated. There are two IO Chests guaranteed here, which should grant you at least two of the three weapons you need: The Recon Scanner, Pulse Rifle and Rail Gun.
The first is located on the northeastern spot of the unnamed base left of Steamy Stacks, just at the side of the door that leads outside. The IO Chest is found on top of a table next to some lockers.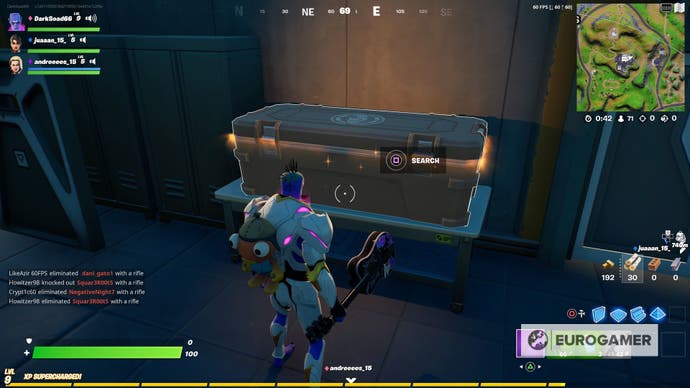 The second IO Chest can be found at the southwestern spot of the unnamed base left of Steamy Stacks, right in a corner behind a set of yellow barrels and white boxes surrounding it.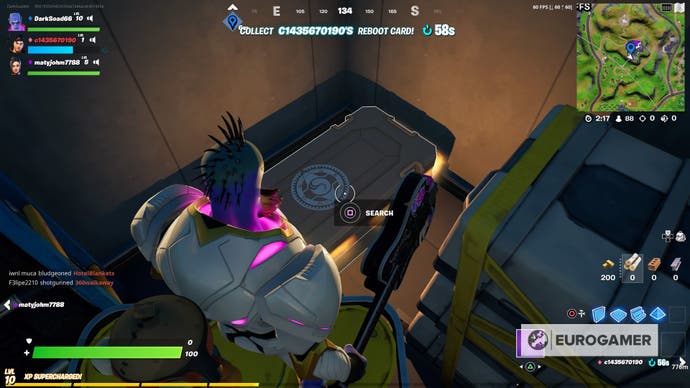 There is a chance that you might end up getting duplicates from the chests and still miss one of the weapons.
The good news is that you can head towards Steamy Stacks for two options: you can try and take down IO Guards in the vicinity (we recommend to look for shield potions beforehand if you do!) or just grab the IO Chest that located southwest, which can be easily grabbed if you enter the area from the southern road.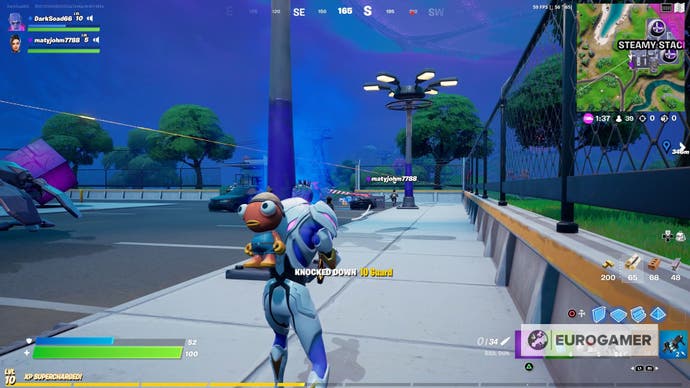 In the span of a few minutes the challenge will be completed, and you'll have a new set of powerful weapons to face the rest of the match, as well as a new unlocked steps for Bunker Jonesy's legendary questline - conspiracy board location - followed by the locations of rubber ducks.