Fortnite - Bunker Jonesy's conspiracy board location: Where to interact with the conspiracy board explained
Who's got some spare red string?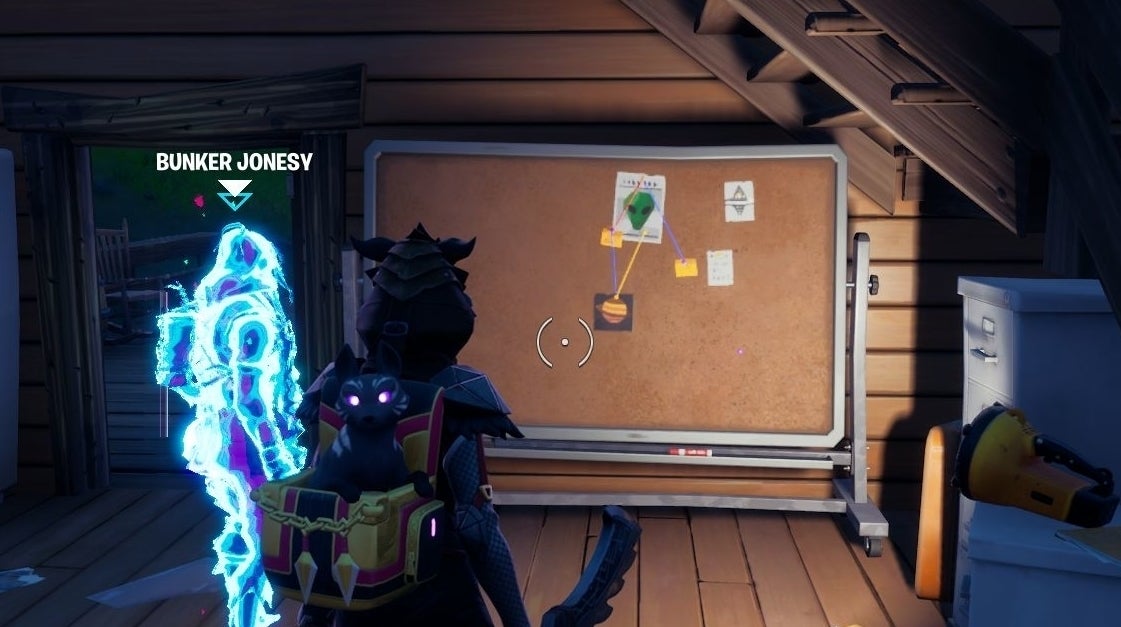 Interacting with Bunker Jonesy's conspiracy board is part of the first legendary questline you can complete in Fortnite Chapter 2 Season 7.
Unlike epic quests, legendary questlines are only available for a single week, which means you need to complete them within their deadline if you wish to enjoy their XP reward.
Other challenges in this questline include finding IO Tech weapons and rubber duck locations, rewarding you with 30k XP, helping you unlock some of the Battle Pass skins.
---
Note this particular challenge is no longer able to be completed. What's new? Chapter 3 Season 3 has arrived! New additions include Reality Seeds and Saplings and riding animals, along with the new Battle Pass, characters collection and map changes. It's a good idea to know how to get XP fast in Fortnite.
---
Bunker Jonesy's conspiracy board location in Fortnite explained
Below you'll find the location of Bunker Jonesy's conspiracy board on the Fortnite map: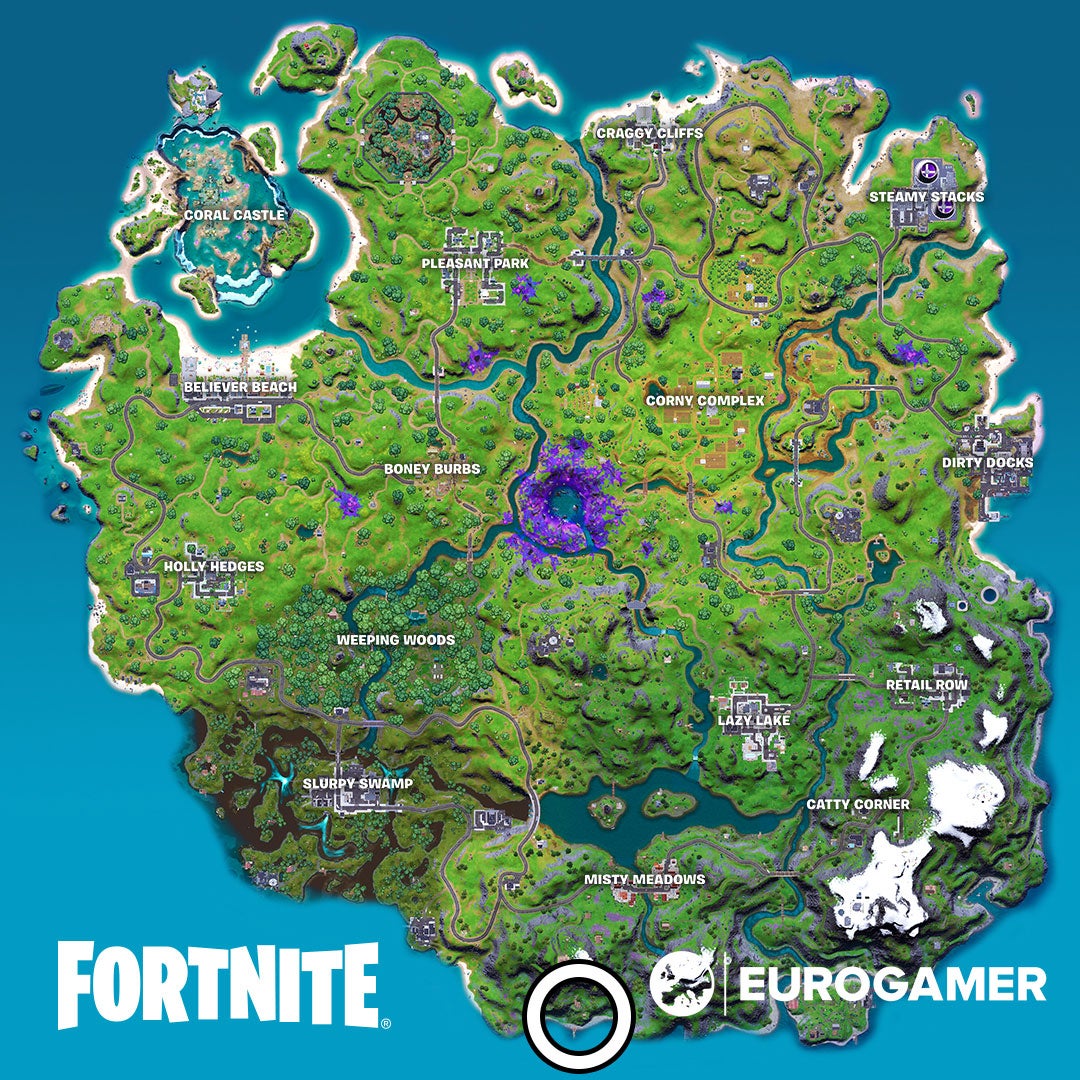 As you can see, the conspiracy board is located on the southern coastline of the island and, when you reach this location, you'll discover a small wooden house.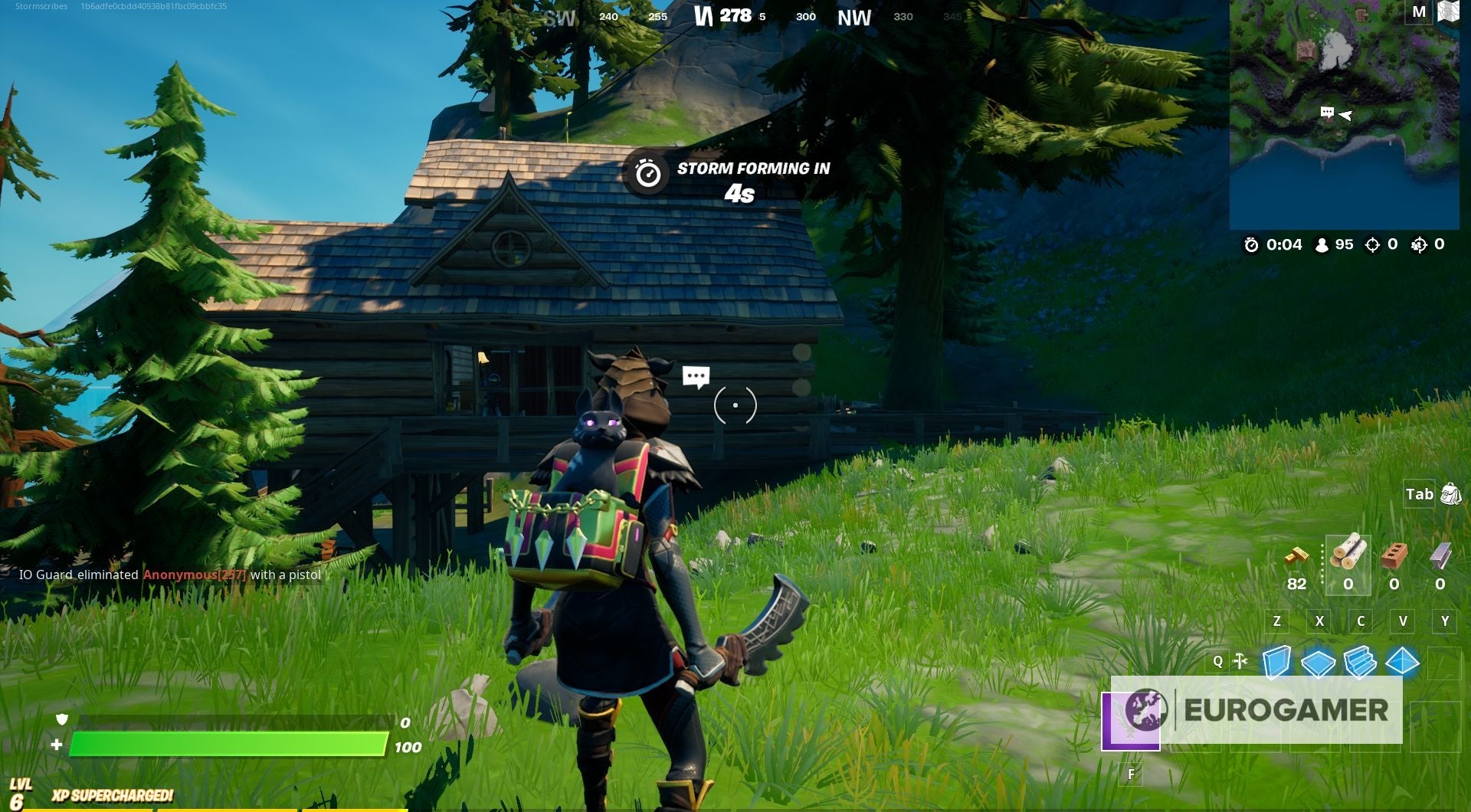 Head inside this building and you'll discover that it's actually Bunker Jonesy's hideout. Now all you have to do to find the conspiracy board is look to your left when you enter the house, because the board is located right next to the front door.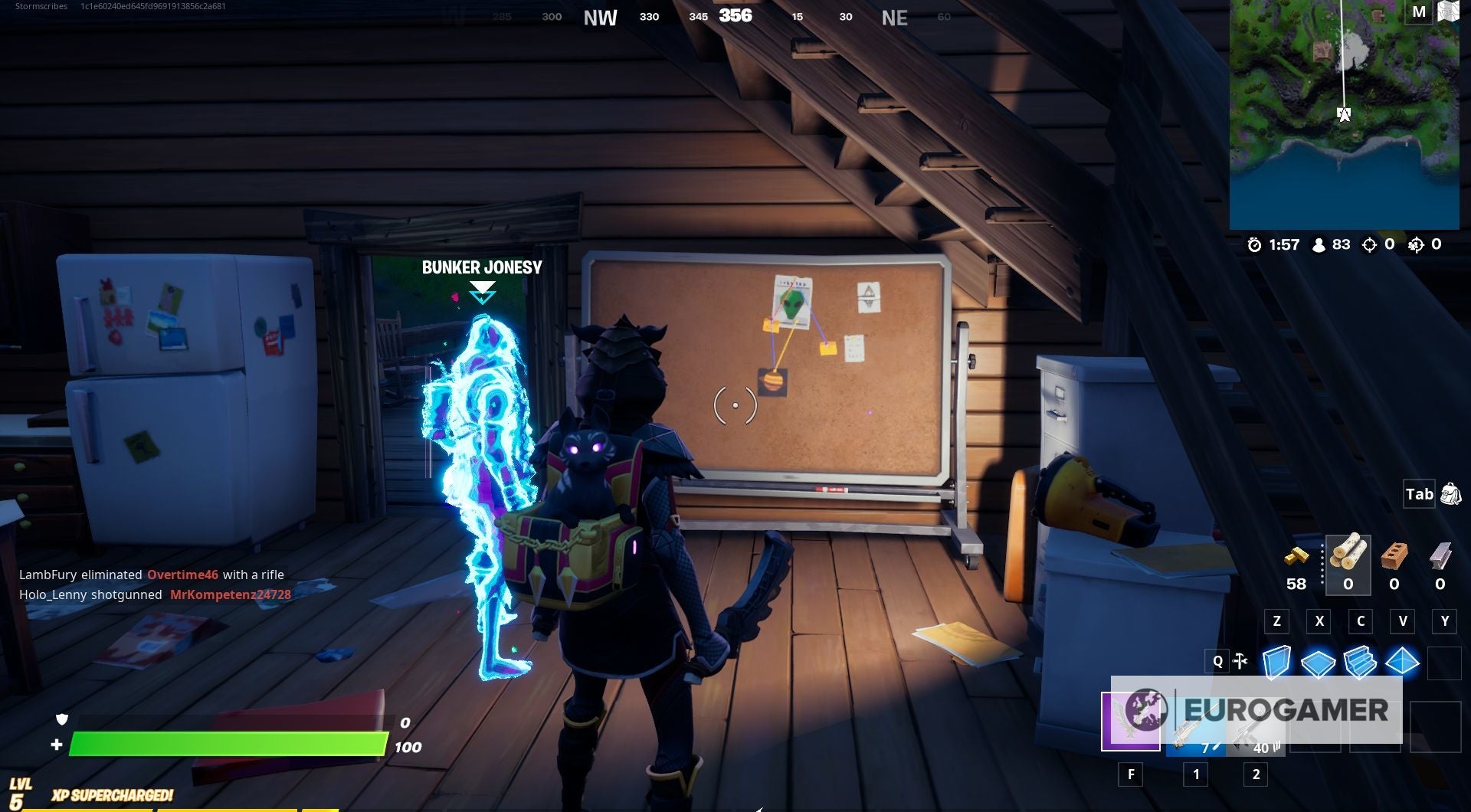 With that done, it's time to find rubber duck locations.
If you'd like to learn more about Fortnite Season 7, then check out our pages on the Battle Pass, map changes, payphones and flying a UFO.