Fortnite - Video camera locations: Where to place video cameras at different Landing Ship locations explained
Is this on?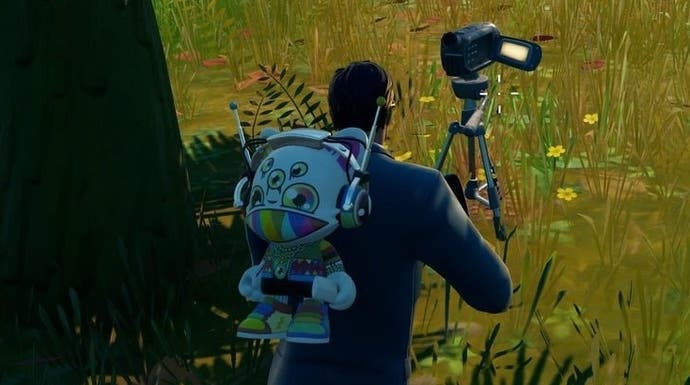 Fortnite's alien invasion continues, and we're documenting it. Here's where to place video cameras at different Landing Ship locations.
Place video cameras at different Landing Ship locations is the fourth of Week 10's legendary quests in Fortnite Chapter 2 Season 7.
Such as the past few weeks, the first quest in this set involves using one of the payphones across the Fortnite map, and it's followed with the tasks to damage an opponent in the Slurpy Swamp abduction site and collect a Grab-itron.
This is a rather straightforward challenge with tonnes of spots where you can place video cameras. Thankfully, you only need to place video cameras a total of three times, so it won't take you long with our guide after knowing exactly where to go.
Completing this challenge will reward you with 30k XP, which will help you unlock more Battle Stars for the Season 7 battle pass.
---
Note this particular challenge is no longer able to be completed. What's new? Chapter 4 Season 2 has arrived! New additions include the Grind Rails and Kinetic Blades, along with the new Battle Pass, character collection and Eren Jaeger skin. It's a good idea to know how to get XP fast in Fortnite.
---
Where to place video cameras at different Landing Ship locations in Fortnite fast
There is a total of 14 different spots scattered around the map, which is more than the usual norm for challenges like this. Remember, you only need to place three video cameras, so you can take your pick depending on where you choose to land from the battle bus.
You can find the locations at a glance below: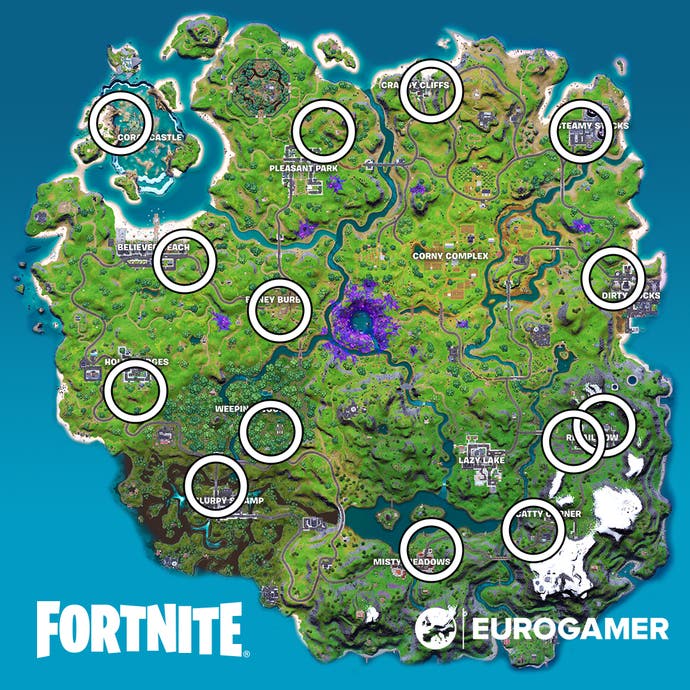 We have gathered a total of eight locations for you to choose from, starting with three that are fairly close to each other, and can provide a fast route if you fancy it.
Start by heading to Retail Row (we recommend to land from the battle bus directly to save time). There is a spot to place a video camera north of the area, venturing slightly into the woods.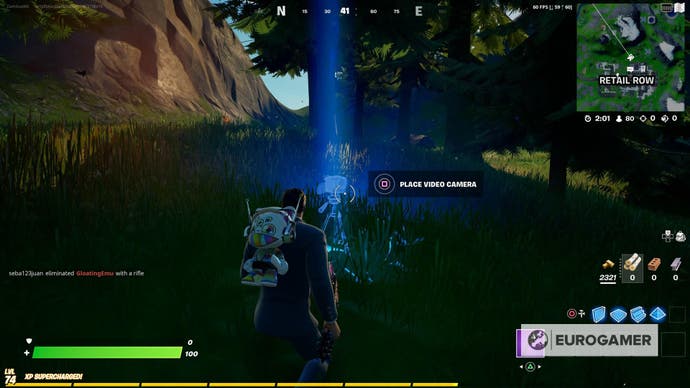 From there, you can find another spot on the southwestern corner, just at the side of the main road.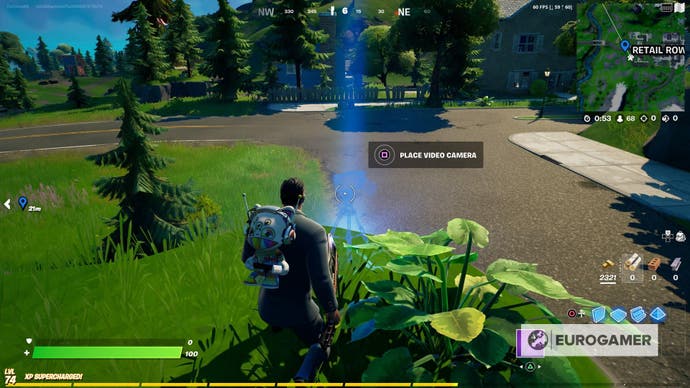 Now, feel free to head south towards Catty Corner for a third spot. This can be found overlooking the garage is just south of Catty Corner, next to a porta-pottie.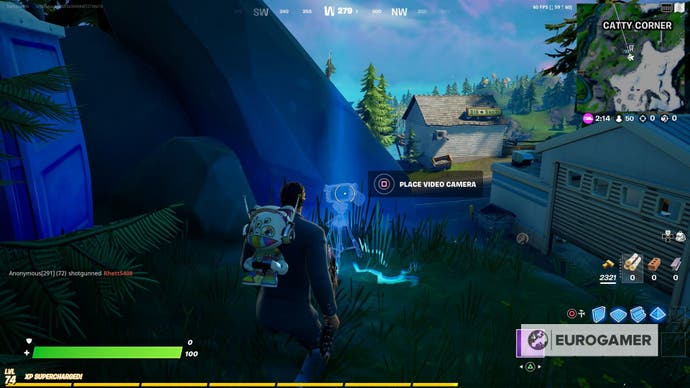 Alternatively, you can find more spots in many other locations. If you happen to be around Coral Castle, there is one spot west of the castle itself, right at the northern end of the waterfall, overlooking the area just before the cliff.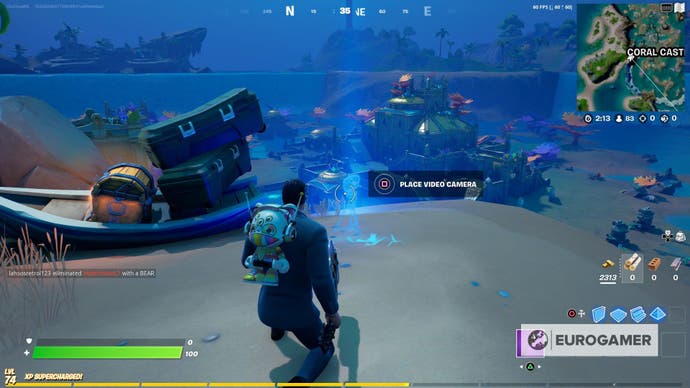 Over at Believer Beach you can find a spot in the southwestern corner of the area on top of a cliff. It's next to a tent, too, overlooking the houses.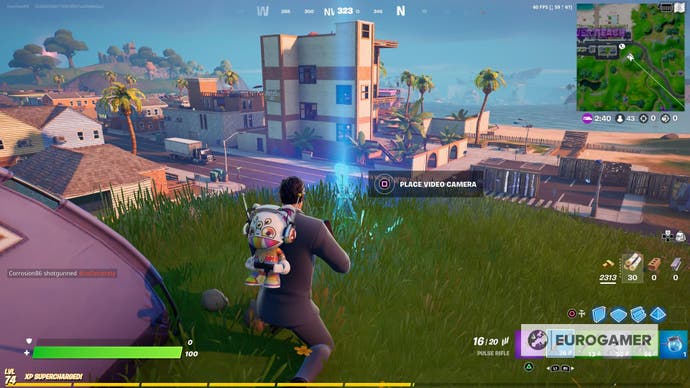 If you happen to be near Boney Burbs, you can place a video camera south of the area, next to a boulder overlooking the main tower.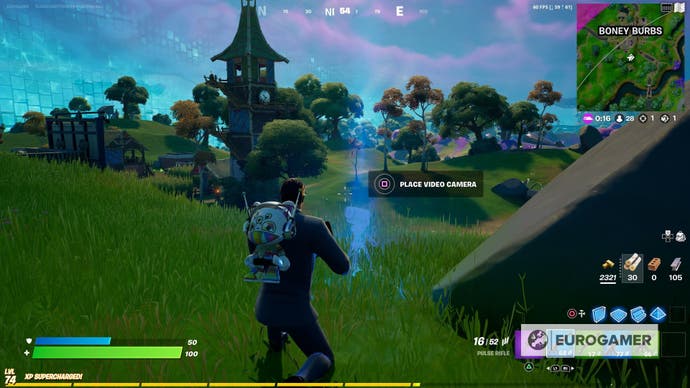 There is another one at the side of the northern road that leads to Slurpy Swamp.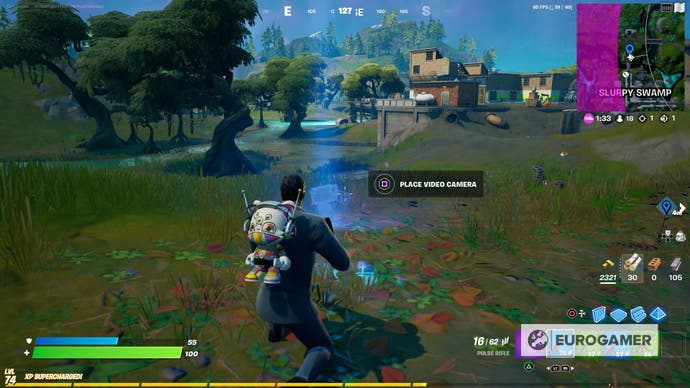 Over at Weeping Woods, you can stumble upon another spot in the outdoor area in the centre, close to the RVs.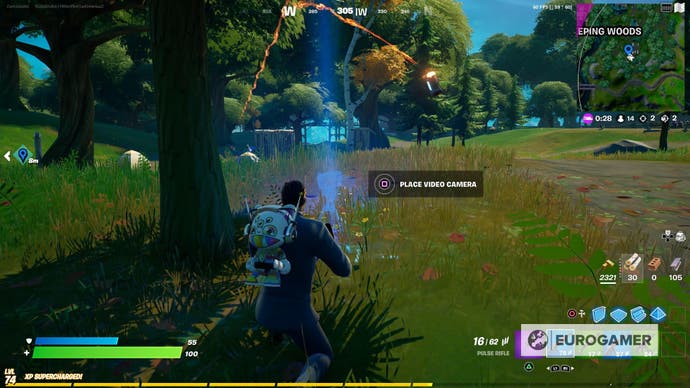 Lastly, there is a another spot south of Holly Hatchery, right on the field grass overlooking the southeastern house.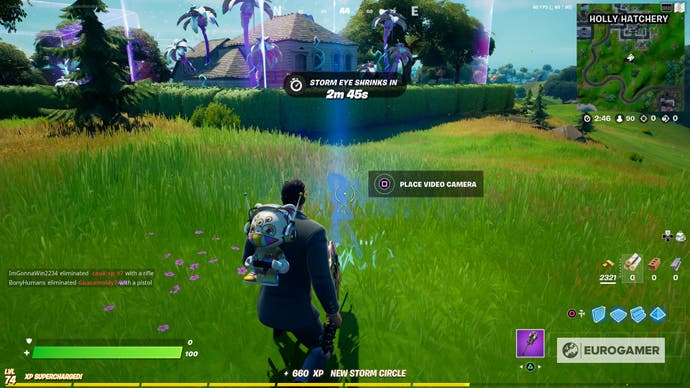 That should be all! While there are plenty of options, remember that you only need to place three video cameras in total, so just head towards to the closest spots to finish this promptly.
With this challenge completed, you can now go ahead and visit an abductor, as well as visit Slurp Factory inside the Mothership.
If you'd like to learn more about Fortnite Season 7, check out our guides on the Battle Pass, legendary quests, alien artefacts, IO Weapons, cosmic chest and Ferrari 296 GBT location.