How to get The Herald skin in Fortnite and every Herald challenge listed
The Herald has arrived!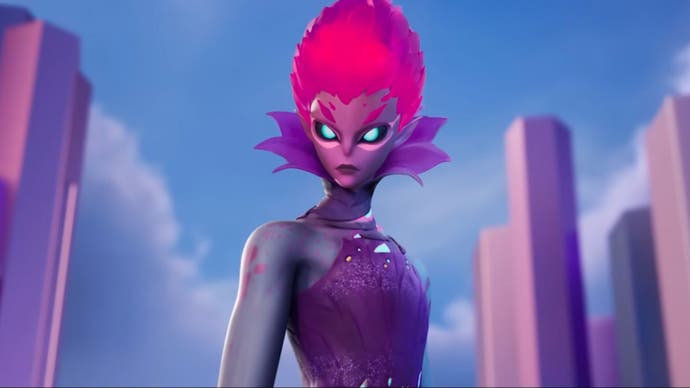 The Herald is the special skin for Fortnite Chapter 3 Season 4 - just like how Indiana Jones and Prowler were for past seasons.
The mysterious Herald was hinted at during the trailer for Fortnite Chapter 3 Season 3 - where they were seen spying on the island - but now they've arrived and are already causing trouble. The question, however, is what or who are they heralding?
You can now unlock The Herald skin as part of the Battle Pass, along with a collection of The Herald themed cosemtic items, by completing Herald challenges in Fortnite.
---
Note this particular challenge is no longer able to be completed. What's new? Chapter 4 Season 2 has arrived! New additions include the Grind Rails and Kinetic Blades, along with the new Battle Pass, character collection and Eren Jaeger skin. It's a good idea to know how to get XP fast in Fortnite.
---
On this page:
The Herald challenges and how to unlock The Herald cosmetic rewards in Fortnite
Alongside The Herald skin and its alternative Burning Ember style, there are eight Herald-themed cosmetics for you to collect by completing The Herald challenges in Fortnite.
To unlock the challenges and rewards on Page 2, you'll first have to complete all five Herald challenges on Page 1.
The Herald challenges and rewards - Page 1
Damage opponents while chrome-ified (500) - The Herald Banner Icon
Eliminate opponents (10) - The Herald's Leer Spray
Ignite structures (50) - Epitaph Edge Harvesting Tool
Tame chrome-ified wildlife (2) - Fading Ember Cloak Back Bling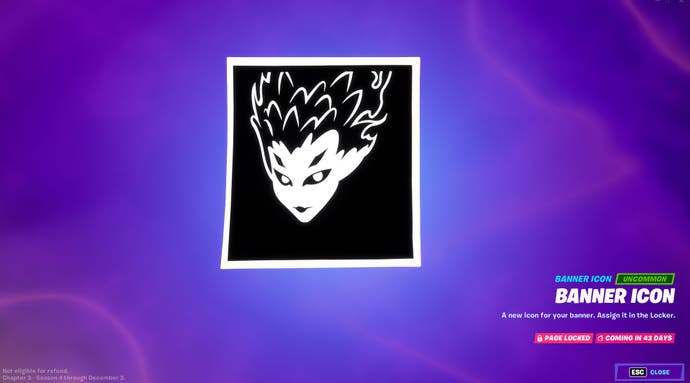 The Herald challenges and rewards - Page 2
Destroy objects with the explosive Goo Gun (50) - Reality's Master Emote
Get chrome-ified while driving - Chrome-Gratulations Emoticon
Talk with characters and deliver The Herald's warning (3) - Nothing is Happening Loading Screen
Eliminate opponents at airborne locations (7) - Heraldic Wrap