Fortnite Malfunctioning Vending Machine locations: Purchase a random item for a Malfunction Vending Machine in Fortnite
Short circuit.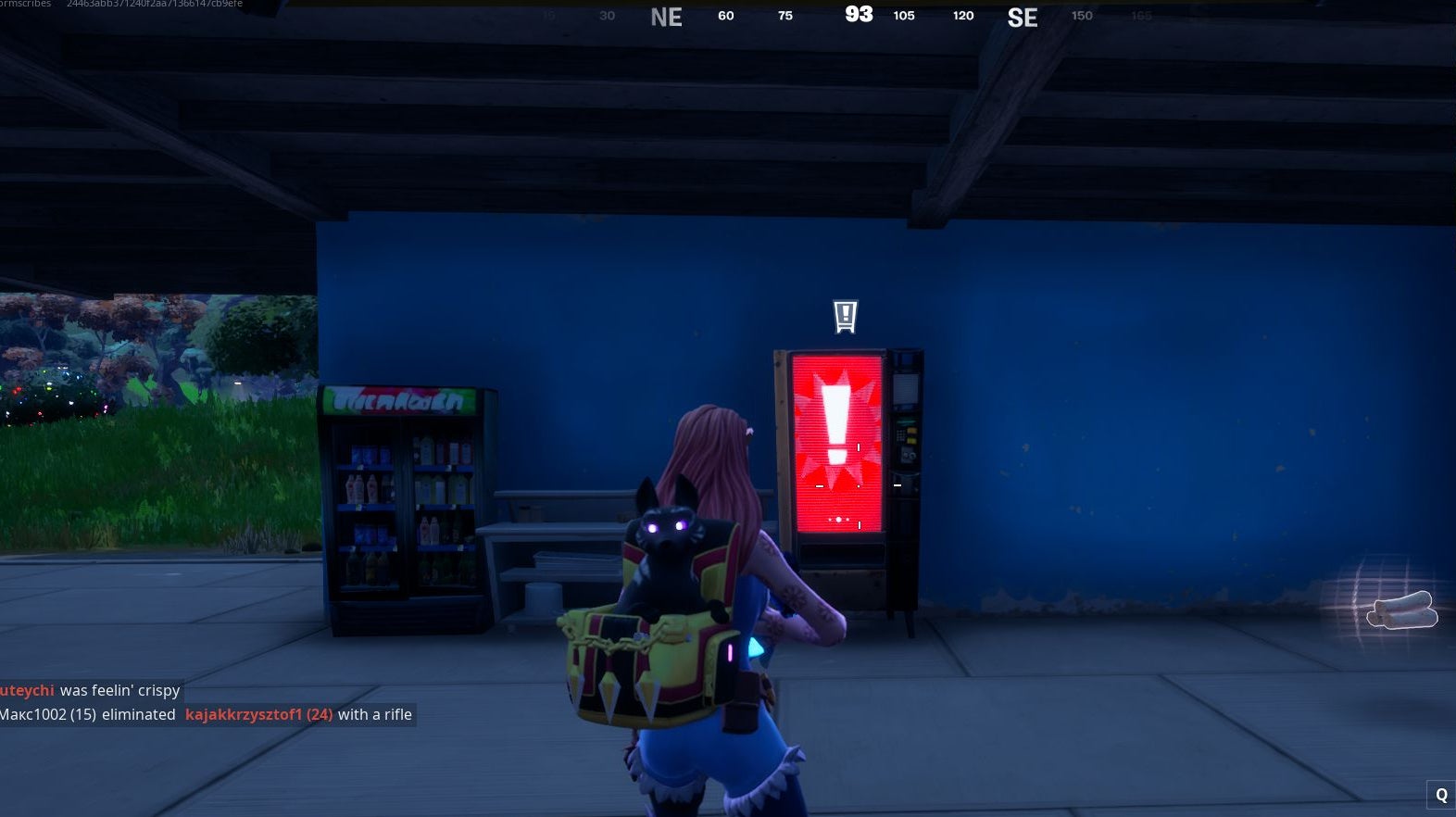 Purchase a random item from a Malfunctioning Vending Machine is one of the Season Quest in Fortnite Chapter 3 Season 1.
The challenge tasks you with visiting the numerous vending machine locations across the new Fortnite map to see if you can find the one which is malfunctioning.
Completing this quest will reward you with 25k XP which will help you unlock more rewards and skins from this season's Battle Pass.
---
Note this particular challenge is no longer able to be completed. What's new? Chapter 3 Season 3 has arrived! New additions include Reality Seeds and Saplings and riding animals, along with the new Battle Pass, characters collection and map changes. It's a good idea to know how to get XP fast in Fortnite.
---
On this page:
Malfunctioning Vending Machines in Fortnite explained
Malfunctioning vending machines in Fortnite, unlike the working units, have a red screen displaying an exclamation mark (!) upon them. The icon which appears on screen when you're close to a malfunctioning vending machine will also have an exclamation mark on it.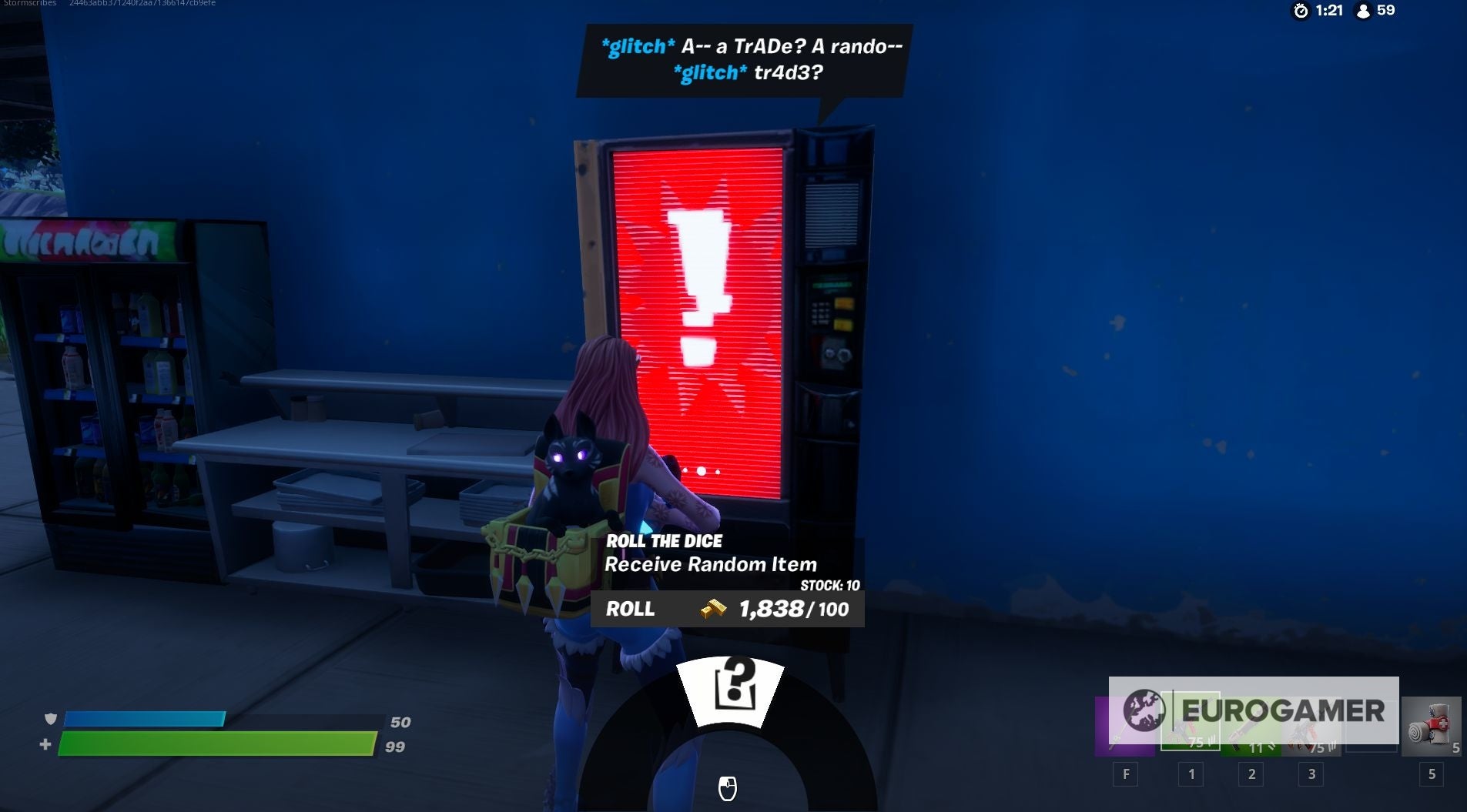 These machines will sell you a random item for 100 Gold Bars, so you'll either get something rather useful or a weapon which could help you win the match.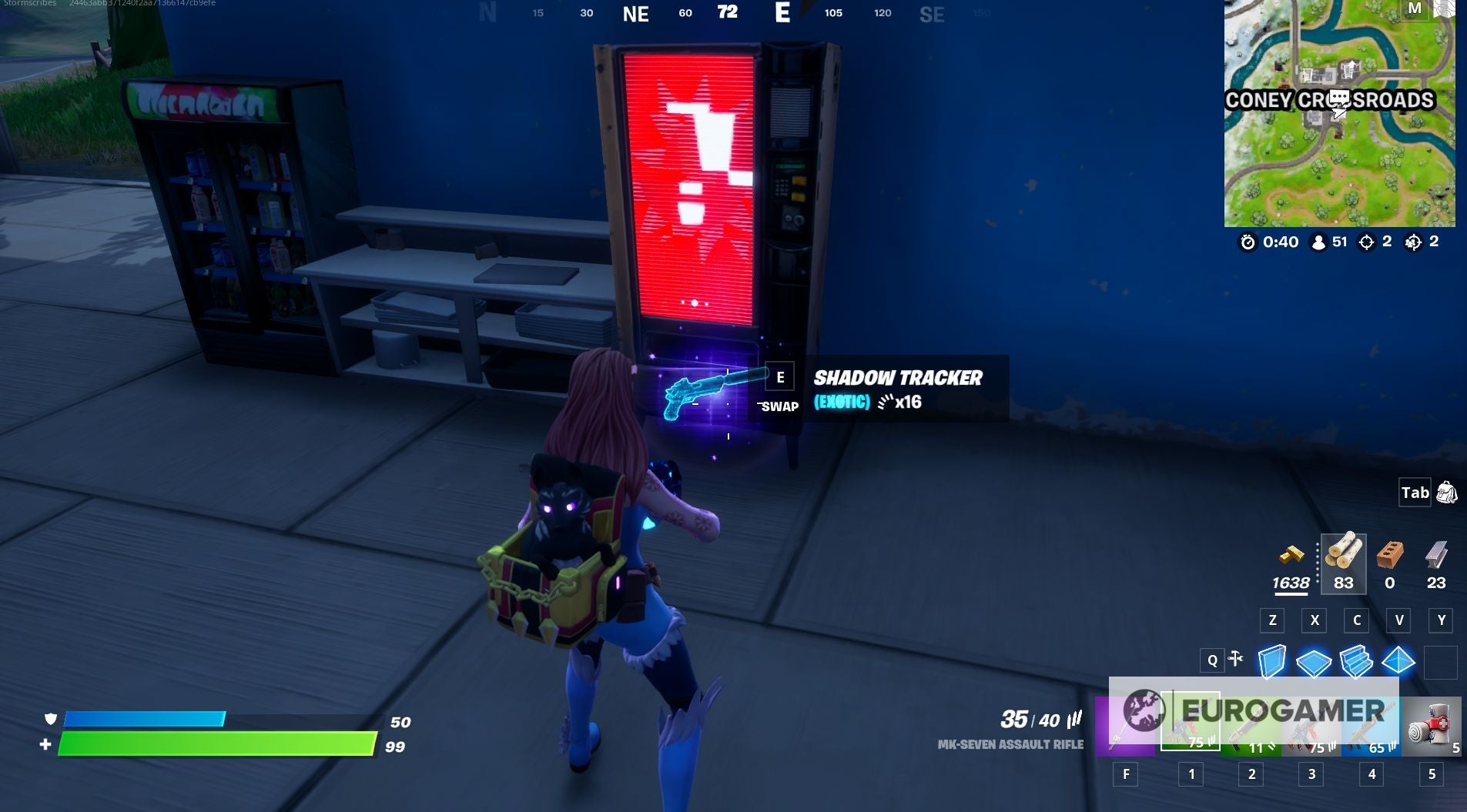 The problem with trying to find a malfunctioning vending machine is their location is selected randomly every match. This means that, even if you check a good number of vending machine locations, you still might not find the one malfunctioning.
If you would like to get this challenge out of the way, we recommend visiting both Sleepy Sound and Coney Crossroads at the beginning of a match. Not only do both of these locations contain three vending machines, but they're located close together.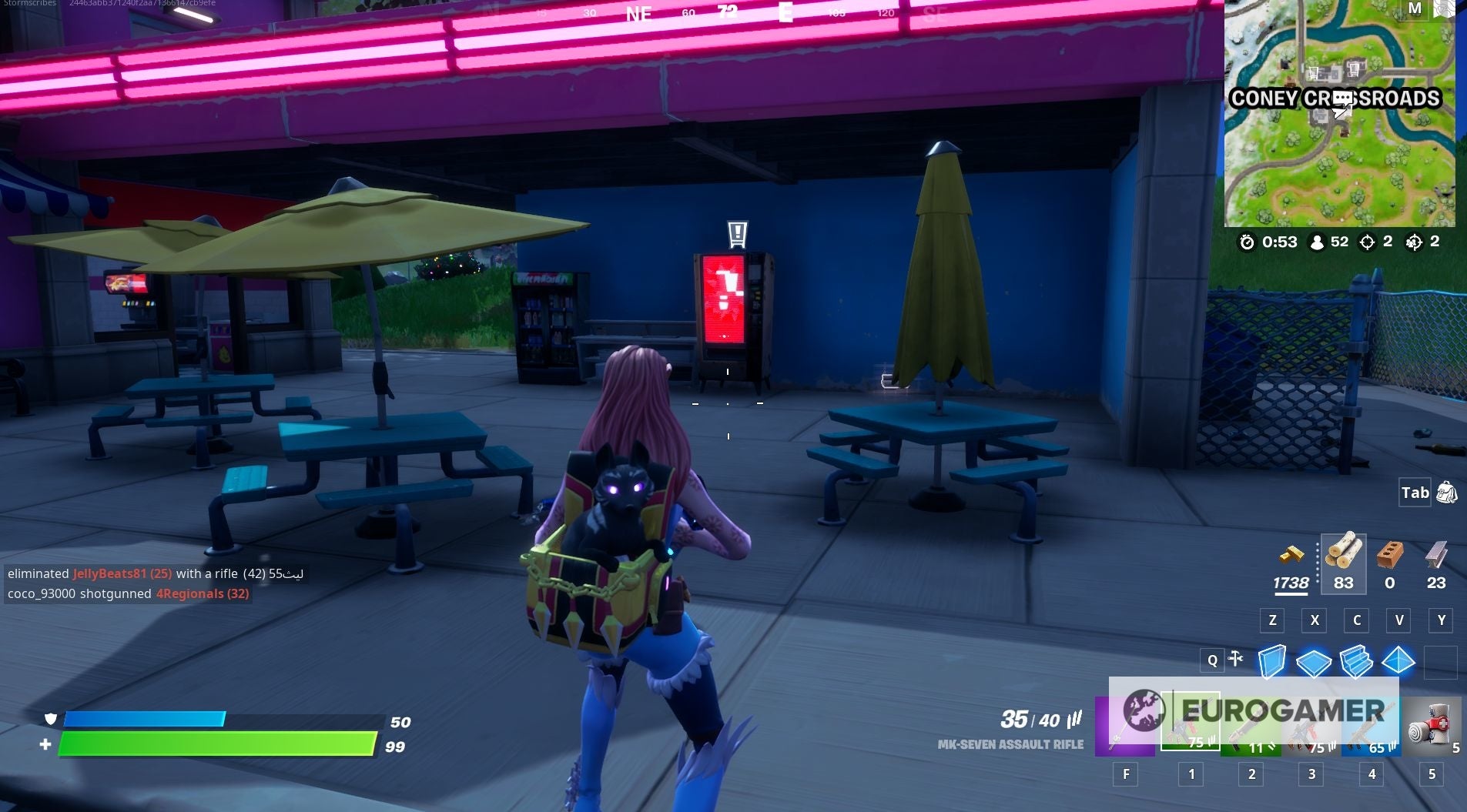 This means you can easily check both locations for a malfunctioning vending machine, collect some good loot as you go, and then get back to the match.
Just remember - this could take you some time.
---
Fortnite Chapter 3 Season 4 is here and with it comes a new Battle Pass! This season has introduced EvoChrome weapons, Chrome Splash locations and the ability to phase through walls. There are also new vault locations and map changes. The Paradise quests are this season's storyline challenges, including destorying Chrome objects to collect Chrome anomalies. Make sure to check out the upcoming The Herald skin too! Meanwhile, learn how to get XP fast, earn the Victory Umbrella and Victory Crowns.
---
Vending Machine location in Fortnite at a glance
As we said in the section above, the location of the malfunction vending machine in Fortnite will be selected randomly at the beginning of the match. Still, when looking for a broken machine, it's a good idea to know where they're located.
Here are the vending machine locations on the Fortnite map: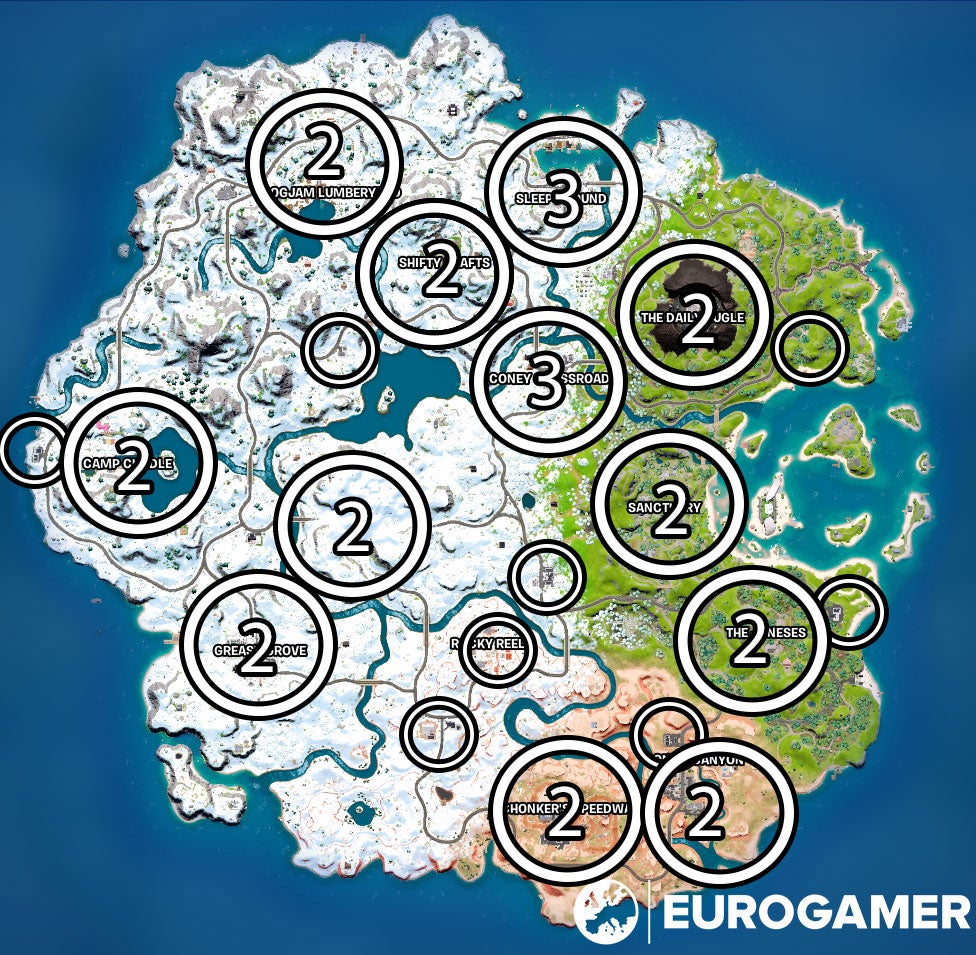 Don't forget - the location of the malfunctioning vending machine is selected at random and you only need to purchase one item from it, costing 100 Gold Bars, to complete this challenge.
If you'd like to learn more about Chapter 3 of Fortnite, check out our pages on the Battle Pass, weather, vaults, sliding, web swinging and victory crowns.