Fortnite - Sandcastle locations: Where to build and destroy sandcastles explained
The art of construction and destruction.
Building sandcastles and destroying sandcastles are two separate challenges you can complete in Fortnite Chapter 2 Season 6.
Both of these sandcastle related challenges will see you visiting one of the quieter beaches on the Fortnite map. Though this doesn't mean you shouldn't let your guard down!
Completing these Fortnite challenges will reward you with a good amount of XP, which will bring you closer to unlocking more Battle Pass skins.
On this page:
---
Note this particular challenge is no longer able to be completed. What's new? Chapter 3 Season 3 has arrived! New additions include Reality Seeds and Saplings and riding animals, along with the new Battle Pass, characters collection and map changes. It's a good idea to know how to get XP fast in Fortnite.
---
Build sandcastles locations in Fortnite explained
Here are the two locations on the Fortnite map where you can build sandcastles: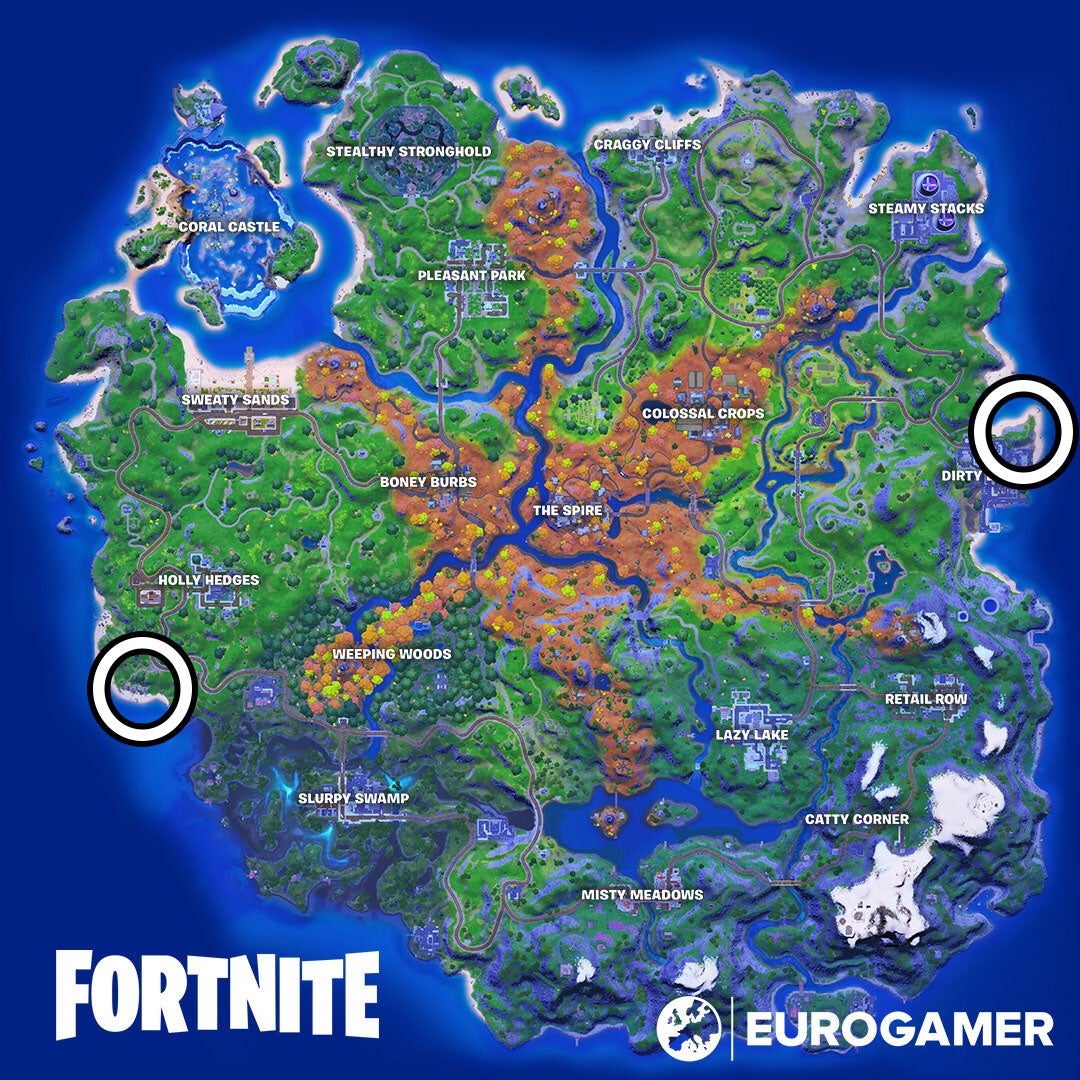 Both of these locations will have three spots to build the three sandcastles required to complete these locations.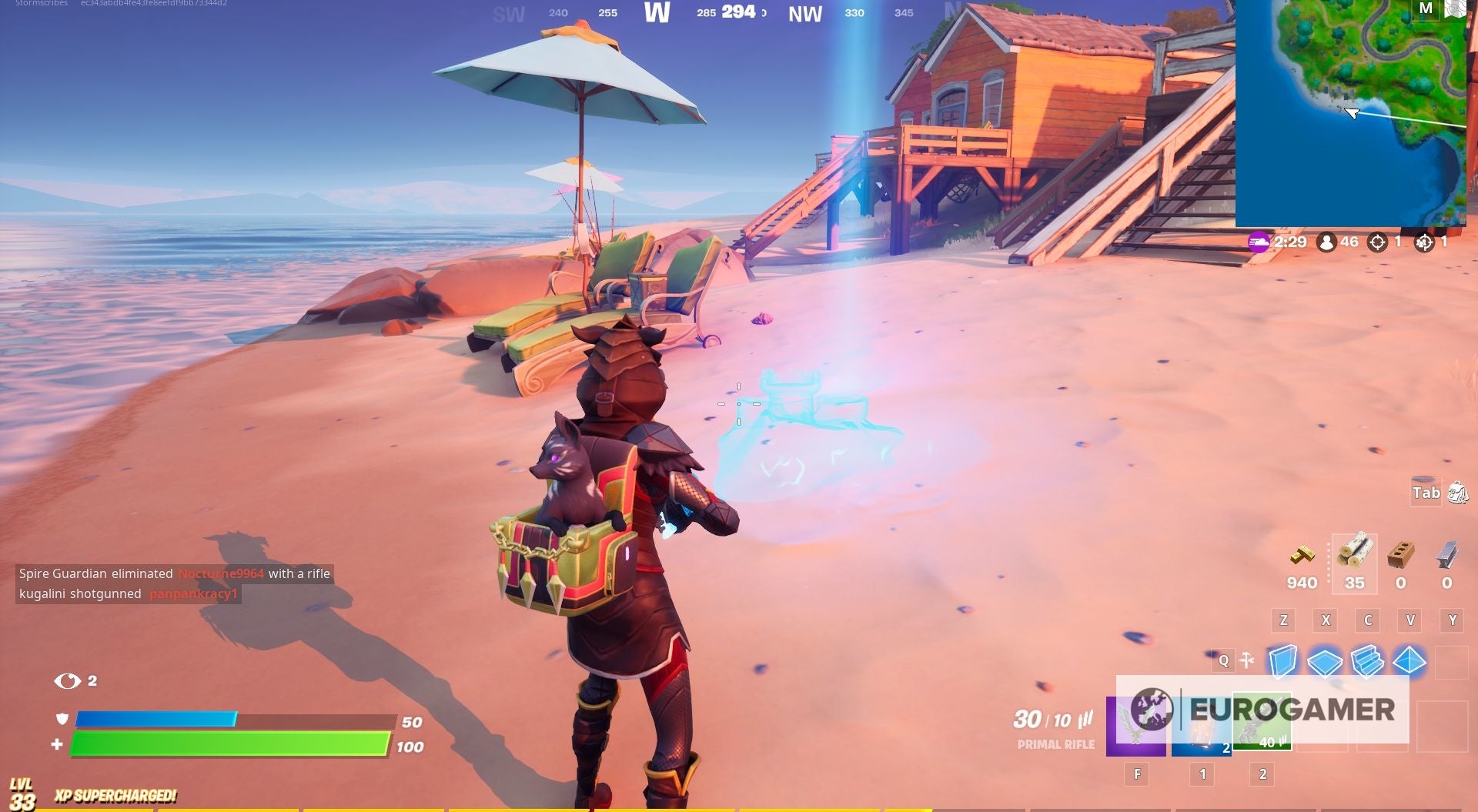 They're also close to great loot hunting locations, making this an excellent challenge to complete at the beginning of a match. Though, if you're prepared for some travelling, you may reach the locations where you can destroy sandcastles in the same match before becoming lost in the storm.
---
Fortnite Chapter 4 Chapter 1 is here, complete with a new augments system, the coming arrival of Geralt and the Ageless Champion to beat! We've also got a present list for Winterfest and Cozy Lodge and pizza slice locations. Meanwhile, learn how to get XP fast, earn the Victory Umbrella, find character locations and earn a Victory Crown.
---
Destroy sandcastles locations in Fortnite explained
Here are the two locations on the Fortnite map where you can destroy sandcastles: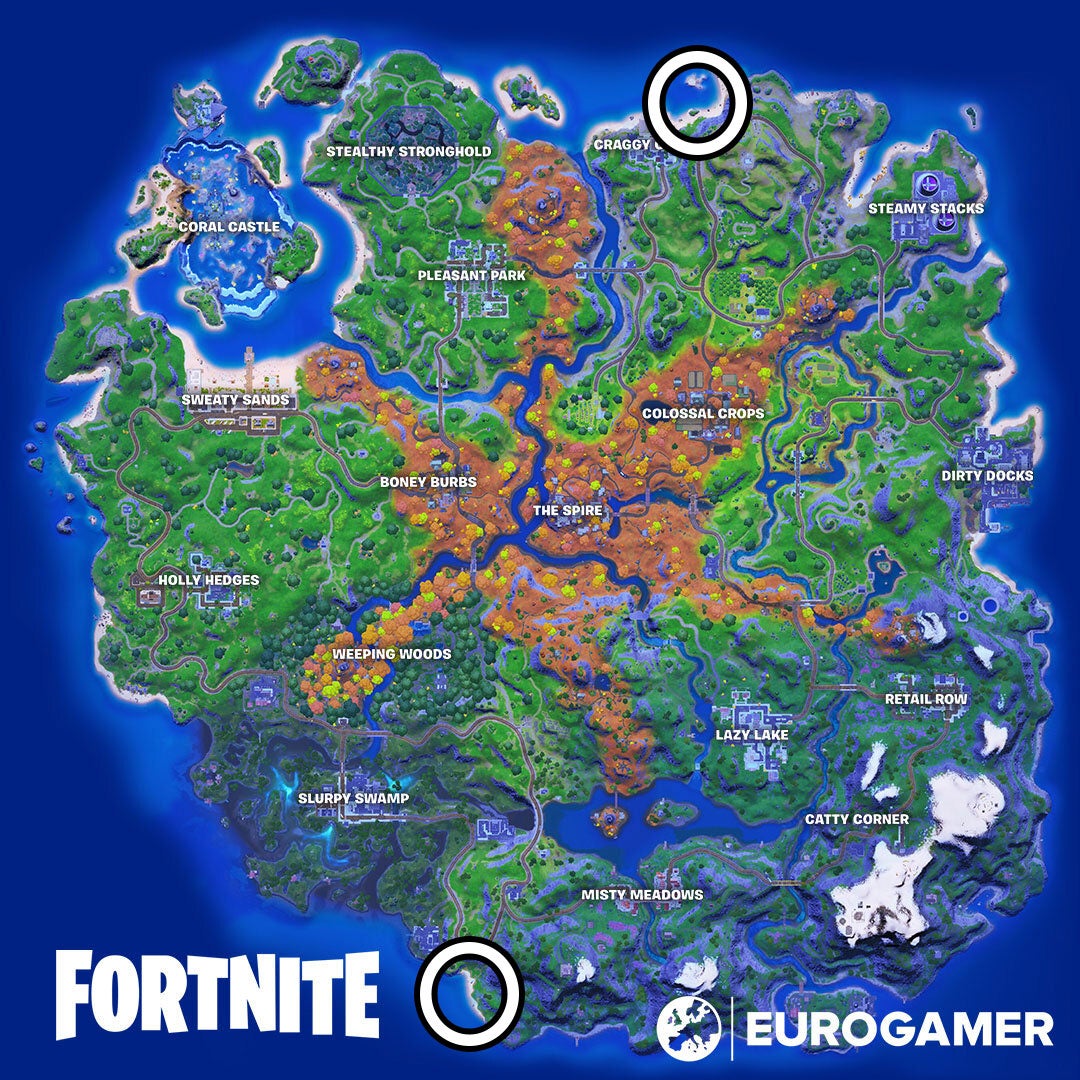 Just like the challenge above, you can find three sandcastles to destroy in both locations, meaning you only have to visit one to complete this challenge.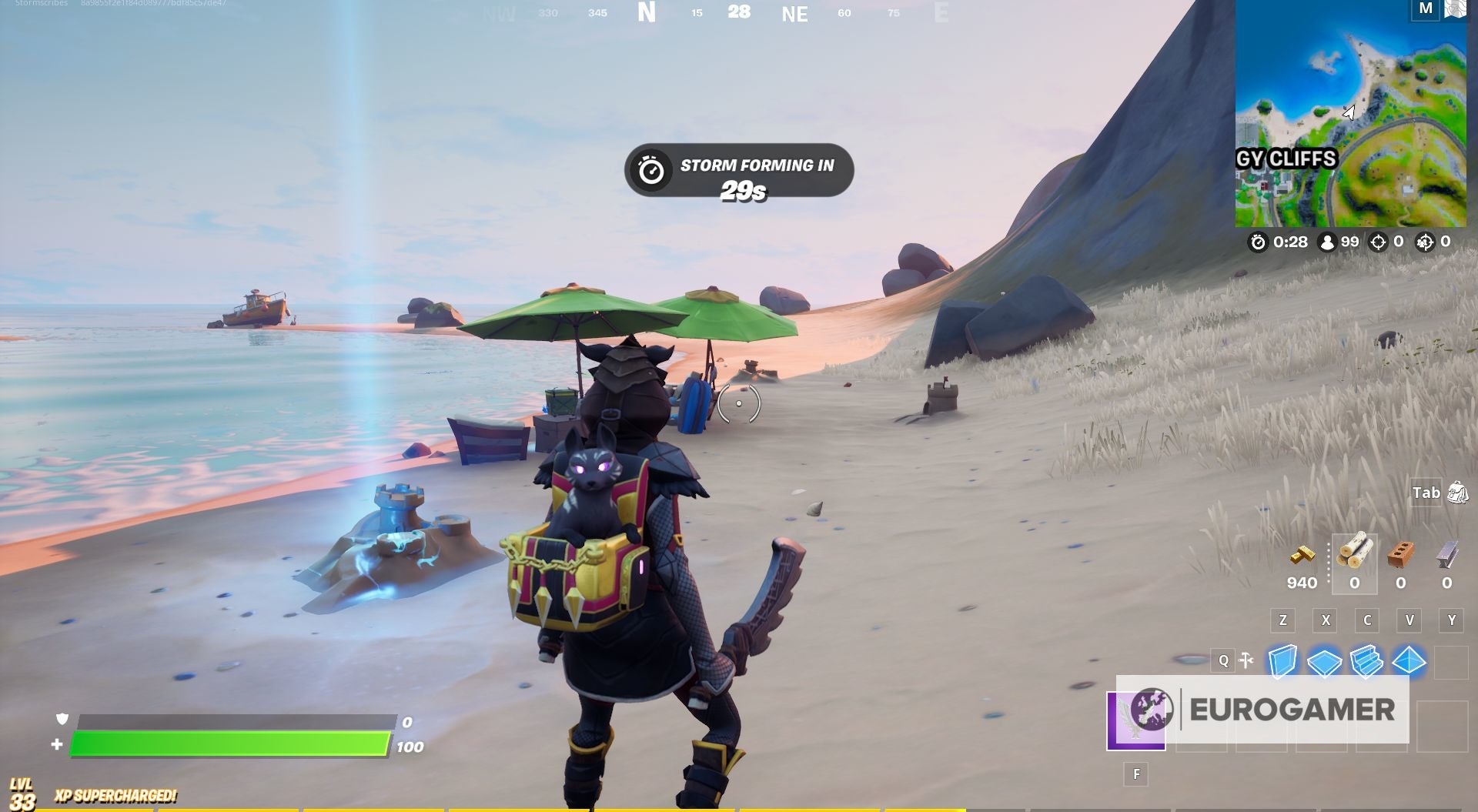 We recommend heading to the location near Craggy Cliffs, because, if you're quick enough, you'll be able to gather some loot from the nearby town for the rest of the match.
If you'd like to learn more about Fortnite Season 6, then visit our guides on the Battle Pass skins, unlocking the Neymar Jr. skin, unlocking the Gold Lara Croft skin, wildlife, raptors, crafting the hunter's cloak, research book locations and safe locations.