Fortnite Neymar Jr skin: How to unlock Neymar Jr and Primal forms with challenges explained
How to unlock the Brazilian footballer and his various skins.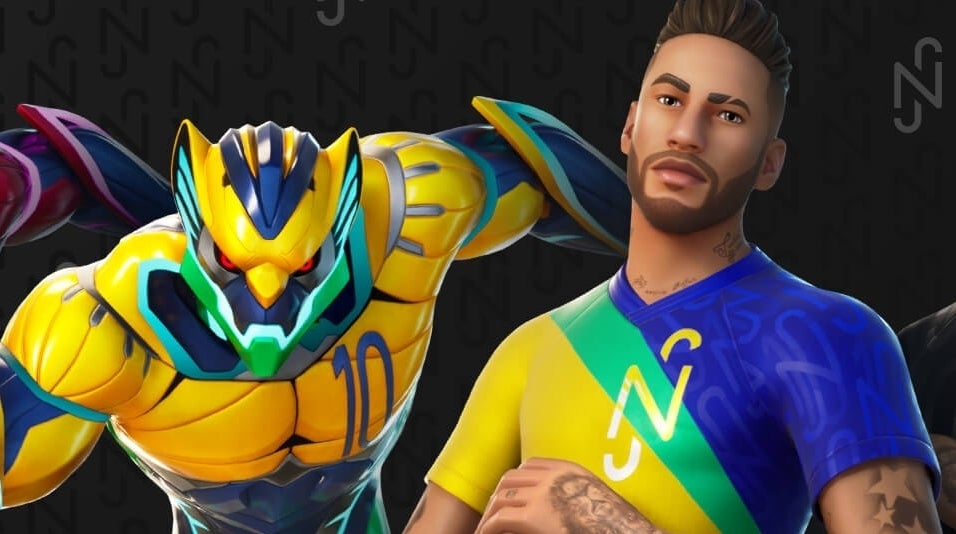 Neymar Jr is the special skin that you can earn in Fortnite Chapter 2 Season 6.
Following in the steps of Deadpool, Aquaman and Wolverine from previous seasons, this is a Season 6 Battle Pass exclusive skin earned not through progression, but a series of special challenges.
By completing these challenges, you'll unlock the Neymar Jr skin, a handful of associated items, and two Primal forms.
On this page:
---
Note this particular challenge is no longer able to be completed. What's new? Chapter 3 Season 3 has arrived! New additions include Reality Seeds and Saplings and riding animals, along with the new Battle Pass, characters collection and map changes. It's a good idea to know how to get XP fast in Fortnite.
---
How to unlock Neymar Jr in Fortnite
If you want to get the Neymar Jr skin in Fortnite, then you must first buy the Fortnite Chapter 2 Season 6 Battle Pass. If you don't purchase this Battle Pass, then you won't be able to participate in the associated challenges.
After purchasing the Battle Pass, from April 27th, 2021's v16.30 update a special series of Neymar Jr quests will be available, unlocking not only the skin, but other associated rewards upon their completion.
To unlock the Neymar Jr skin, you must complete the following quests:
Talk to an Island Soccer Character (unlocks Soccer Ball Emote Toy, Neymar Jr Banner)
Complete 3 quests from Island Soccer Players (unlocks Marador Loading Screen)
Complete 5 quests from Island Soccer Players (unlocks Neymar Jr Outfit)
You can also unlock a Back Bling and Pickaxe by completing the following: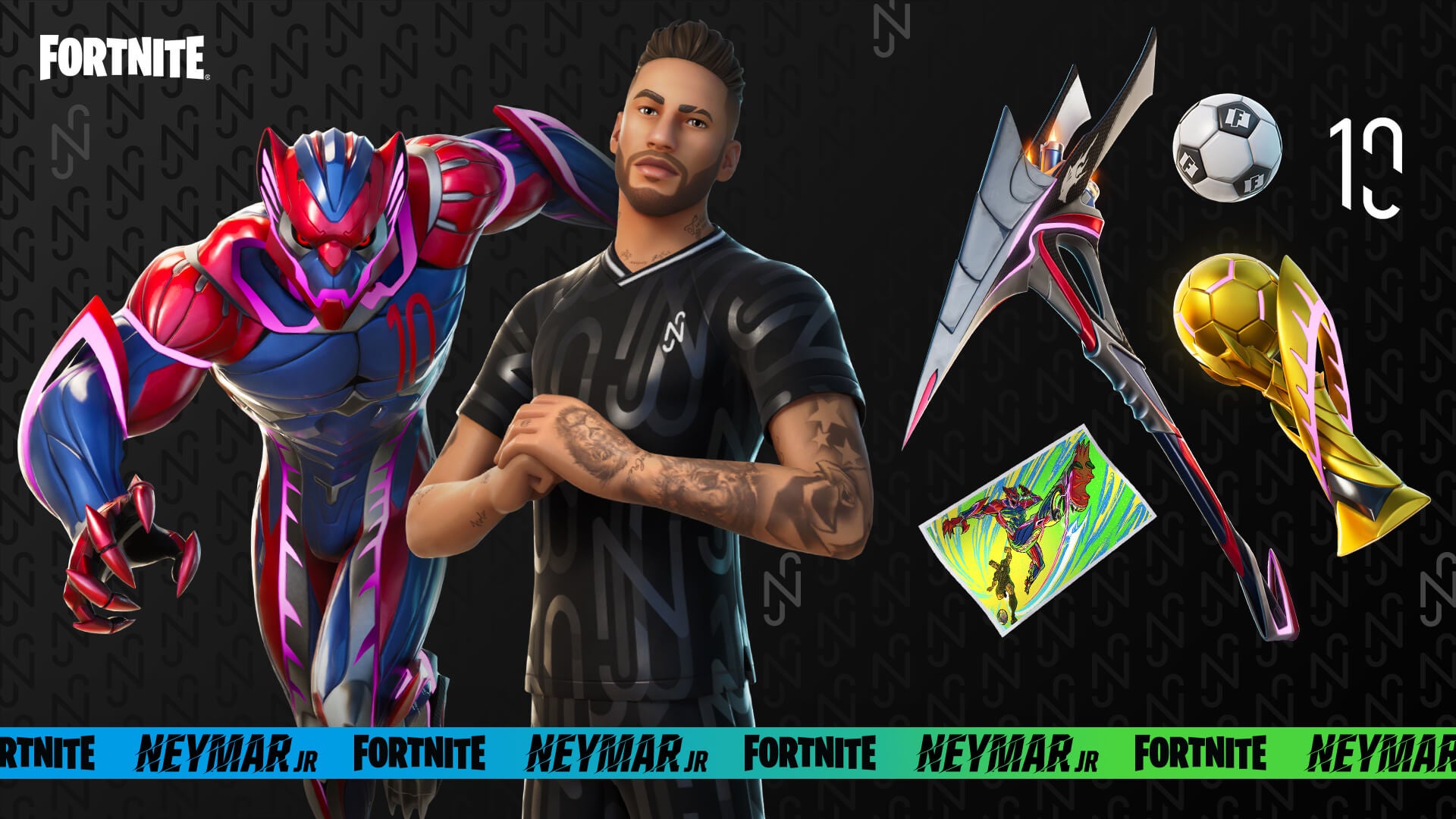 In short - find a Soccer Character location and complete five of their associated quests over how many matches you need to get Neymar Jr. From there, completing the Soccer Ball objectives using the skin gives you a few bonuses on top.
That's the default skin - there is also two Primal variants to then unlock..
How to unlock the Shhh emote and Neymar Jr's Primal forms in Fortnite
Once you have the default Neymar Jr skin, there are then two Primal forms to unlock. You can unlock these by using the Shhh emote with the standard and Exhibition version of the Neymar Jr skin respectively.
Earning Neymar Jr's Primal forms works as follows:
To unlock the Shhh emote, you must Eliminate 3 opponents as Neymar Jr. Then, use Shhh with the standard skin for the first Primal form
To unlock the Exhibition Neymar Jr skin, and the second Primal form when using Shhh, you must complete a specific number of Epic quests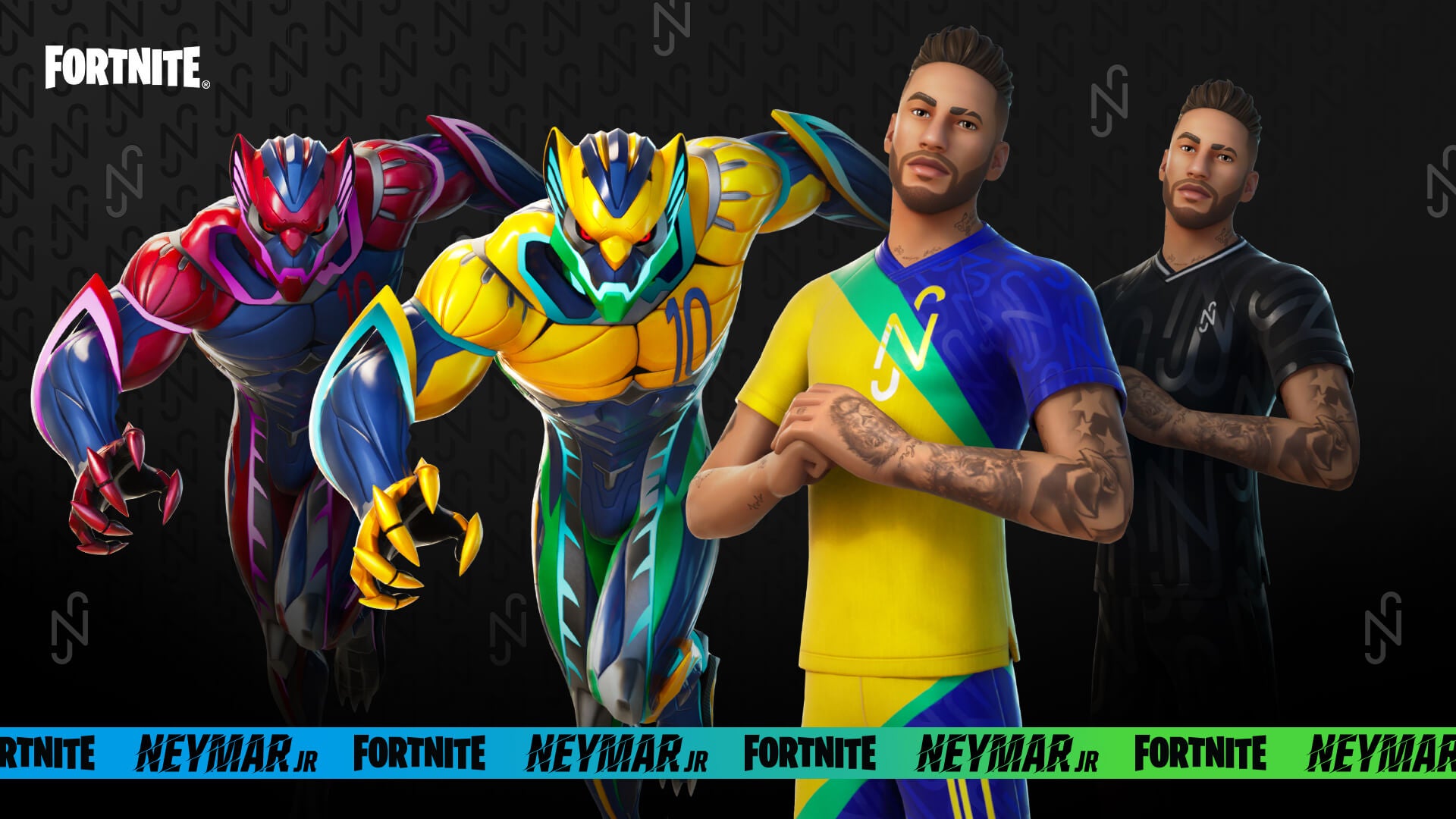 Ahead of launch, the number of quests required has yet to be revealed - but completing Epic quests also unlocks the following in sequence:
I'm ready! Spray
Stealth Shot Emoticon
Hang Loose Celebration Emote
Aerial Acrobat Glider
Exhibition Style of the Neymar Jr Outfit, Jaguar Strike Pickaxe, and Aerial Acrobat Glider
With the above done, you'll have then unlocked everything. Nicely done!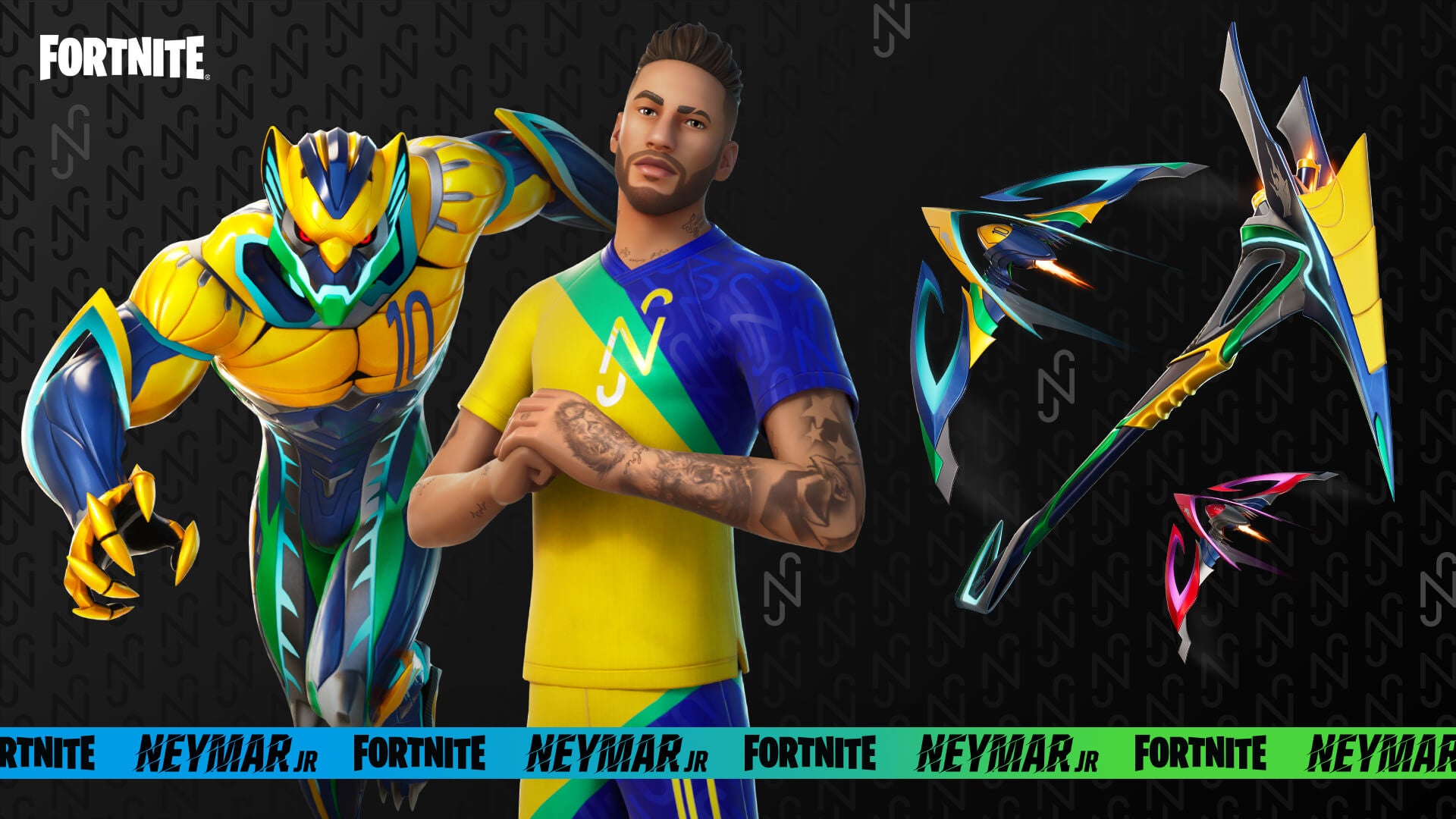 ---
Fortnite Chapter 4 Chapter 1 is here, complete with a new augments system, the coming arrival of Geralt and the Ageless Champion to beat! We've also got a present list for Winterfest and Cozy Lodge and pizza slice locations. Meanwhile, learn how to get XP fast, earn the Victory Umbrella, find character locations and earn a Victory Crown.
---
When does the Neymar Jr skin release time and how long are the challenges available for?
Neymar Jr's skin has a release date of Tuesday, April 27th, 2021, when the v16.30 update will be available in the morning UK time.
The specific time is unknown - but recent updates have seen downtime at around 7am to 9am BST, which is as follows in other regions:
UK - 7-9am (BST)
Europe - 8-10am (CEST)
East Coast US - 2am to 4am (EDT)
West Coast US - 11pm on April 26th to 1am (PDT)
Again, this is an estimated guess - and expect downtime to last for a couple of hours, and a patch to download before you can start playing.
The Neymar Jr and its associated challenges are then available until the end of Season 6, which is currently scheduled for the start of June - giving you plenty of time to unlock everything.
Remember, you need to have the Season 6 Battle Pass to have access to the challenges and unlock the skin, and once you have unlocked it, it's yours to keep forever.