Fortnite Soccer character locations and where to score a goal with the Soccer Ball explained
How to complete the Neymar Jr quests.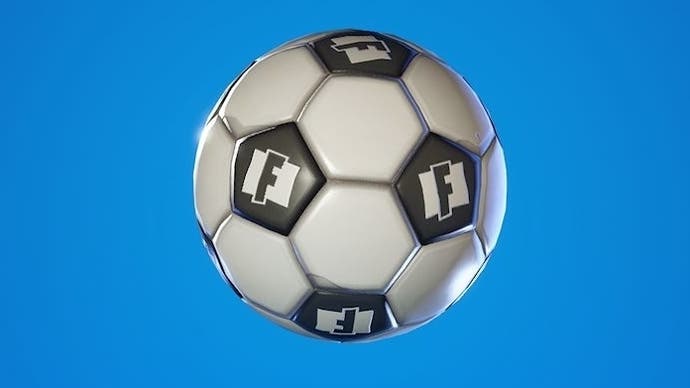 Soccer characters are a specific character-type you can interact with in Fortnite Chapter 2 Season 6.
Finding these is an important part of the Neymar Jr skin quests. Not only must you talk to them, you must also complete a handful of their quests in order to unlock the skin itself.
As well as this, you must score a goal with a Soccer Ball as part of additional quests - and the good news is if you have visited the above, you should already be familiar with where to go.
On this page:
---
Note this particular challenge is no longer able to be completed. What's new? Chapter 4 Season 2 has arrived! New additions include the Grind Rails and Kinetic Blades, along with the new Battle Pass, character collection and Eren Jaeger skin. It's a good idea to know how to get XP fast in Fortnite.
---
Where to find Soccer character locations in Fortnite
There are three Soccer characters to find in Fortnite: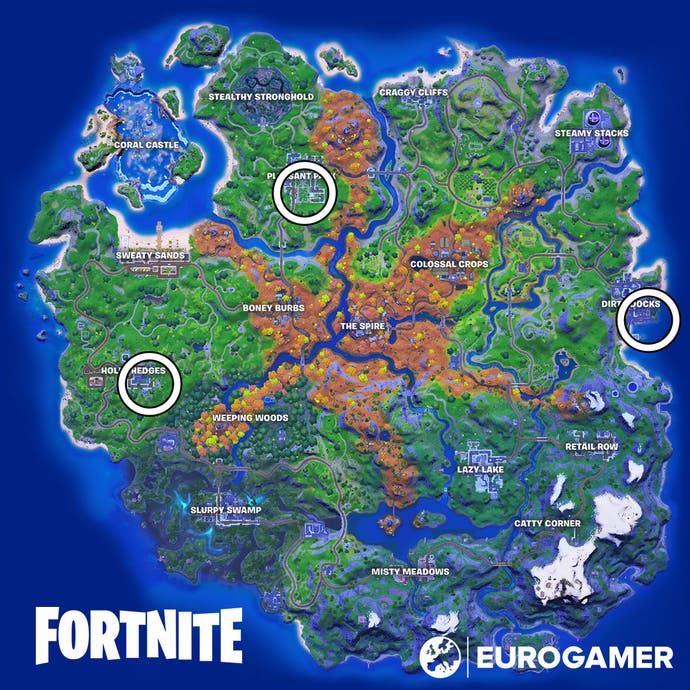 They are specifically found at:
Pleasant Park, to the south of the location. This is perhaps the easiest of the three to spot, as it's a full pitch with two goals.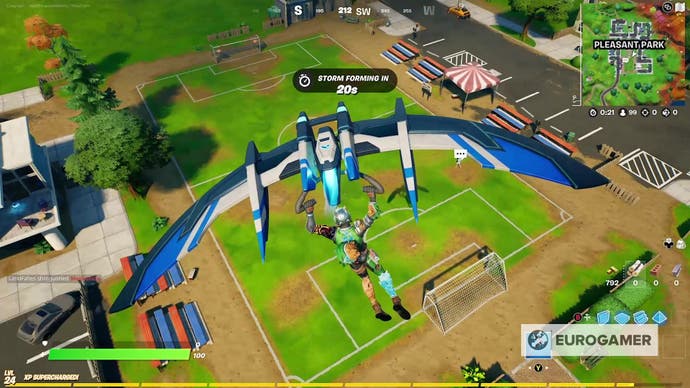 Dirty Docks, in the south-east, with a single goal.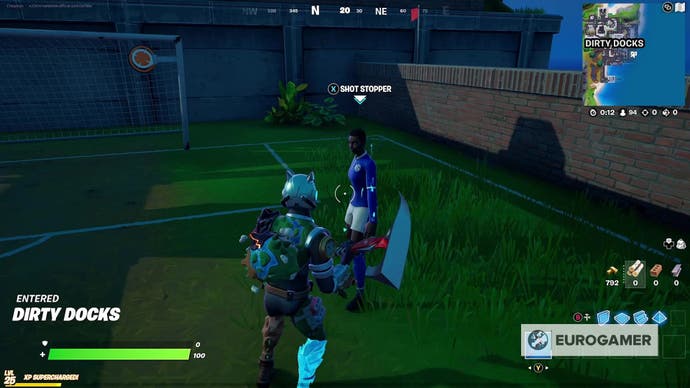 Holly Hedges, also in the south-east of the location, with a single goal to find.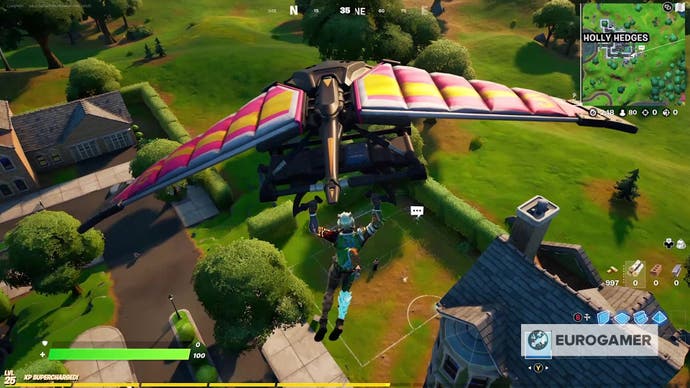 If you are attempting this quest upon Neymar Jr skin's debut, then the above locations might be very busy to begin with. If they are overrun by players and you cannot a full conversation in, then it might be worth hanging back until other players are out the way - or if you are really struggling, waiting a few days until the quests become less popular.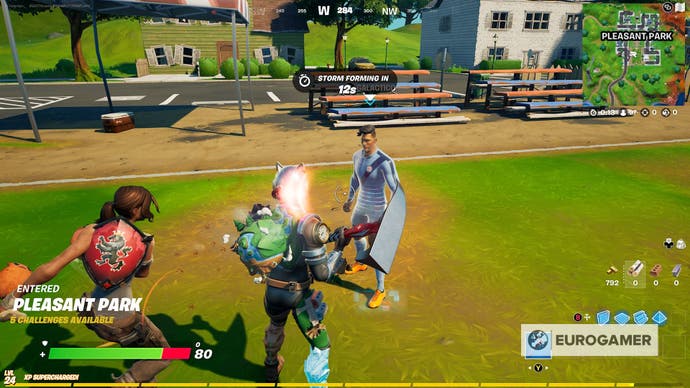 Also, remember it's possible to pick up a couple of quests from each Soccer character within a single match. In our experience, these were related to using the Soccer Ball toy (rewarded when you speak to one for the first time) and running a certain distance on foot - both fairly straightforward to complete.
---
Fortnite Chapter 4 Season 4 is here! To help you get started with this heist themed season, we have guides on how to alert a Securitry Camera, secure data from Forecast Towers and destroy weakened walls or security gates. There's also a new Victory Umbrella! Meanwhile, learn what the best weapons are, the current Augments, how to get XP fast, use the best PC settings and earn a Victory Crown.
---
Where to score a goal with a Soccer Ball in Fortnite
Once you have talked to a Soccer Character, you will complete the first quest - and unlock the Soccer Ball Toy.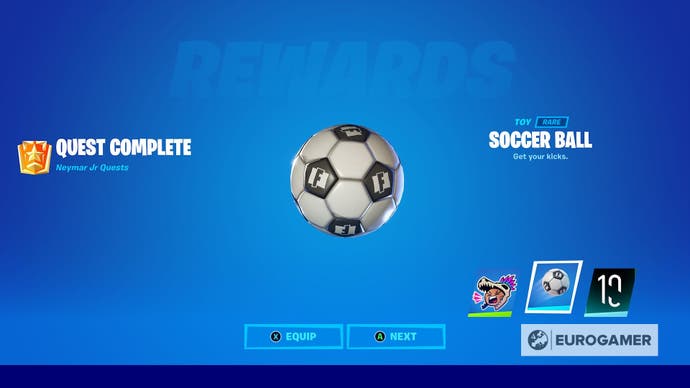 By selecting this in your emote wheel, you can kick the toy ahead of you.
You must do this for some of the Soccer player challenges - it's perhaps the easiest that they offer to complete - as well as Neymar Jr quest, which tasks you to score a goal with the Soccer Ball Toy as Neymar Jr. Once you have the quest, return to one of the above three locations where the Soccer Characters are, and you'll find a goal nearby.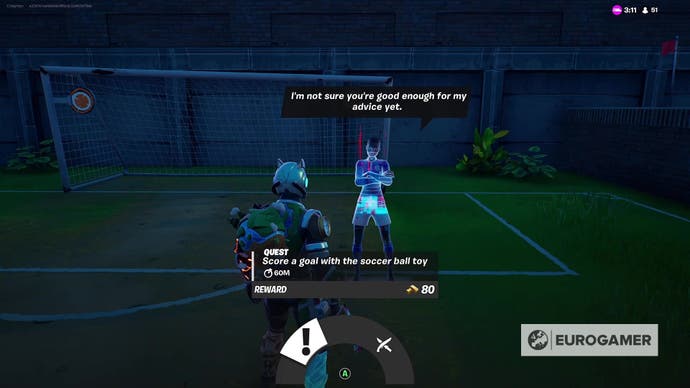 Point the curser at the goal, use the toy so the ball enters the goal, and you will complete the quest.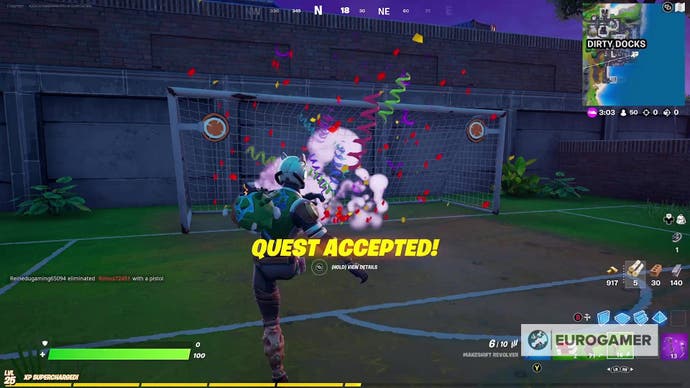 Remember, you must be using the Neymar Jr skin in order for the quest to be completed - which itself requires completing five Soccer character quests to unlock.