Fortnite Panther, Mancake and The Underwriter locations, including how to purchase an item explained
Time to spend some Gold Bars.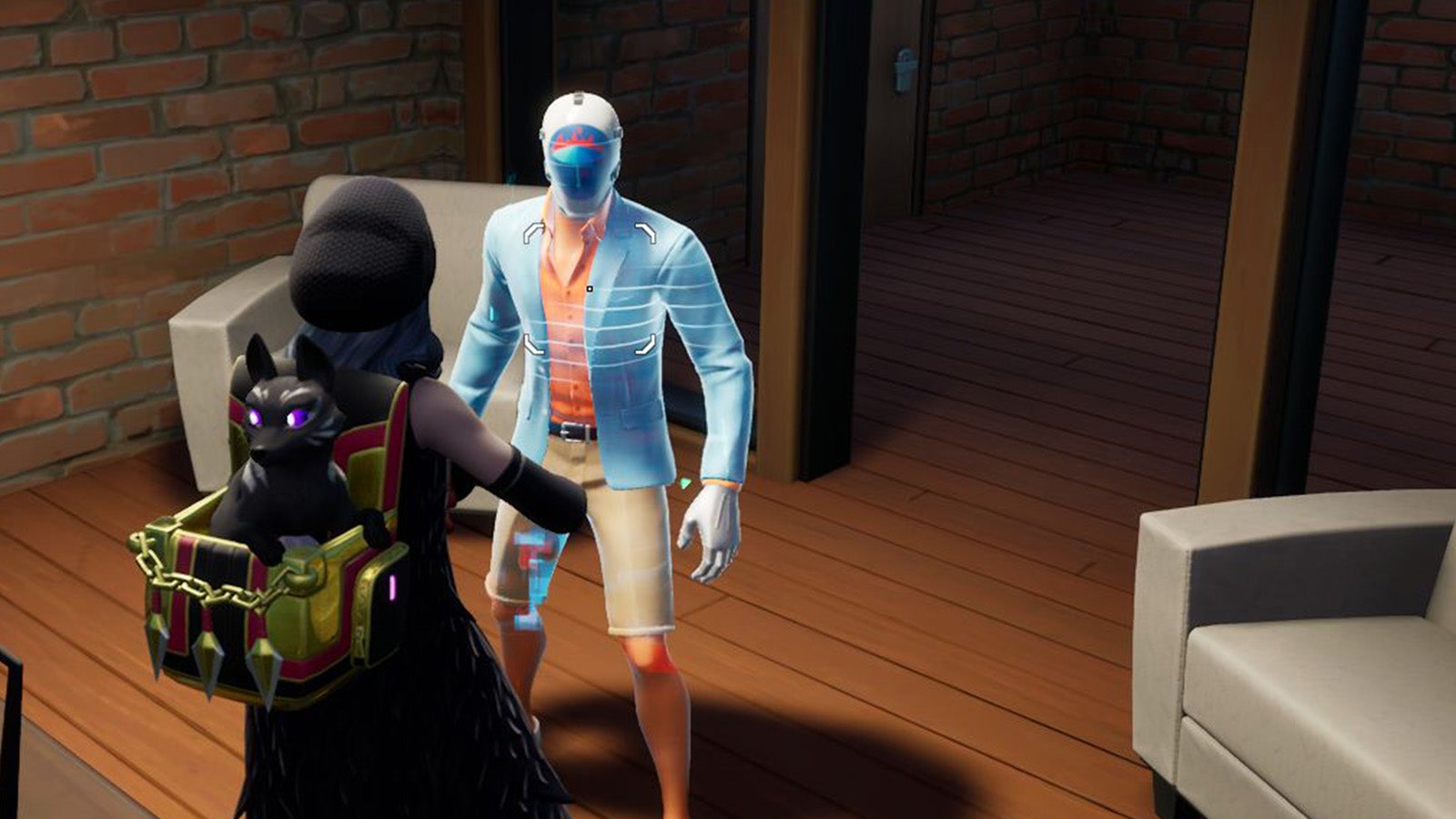 Purchase an item from Panther, Mancake or The Underwriter is a weekly challenge from Week One of Fortnite Chapter 3 Season 4.
This challenge sees you visiting one of three characters across the Fortnite map and purchasing an item from them. Who knows, maybe it will be what you need to turn the match in your favour?
Completing this challenge will reward you with 20k XP, which will help you unlock the skins on the new Battle Pass.
On this page:
Panther, Mancake and The Underwriter locations in Fortnite at a glance
Below you'll find the locations of Panther, Mancake and The Underwriter at a glance on the Fortnite map: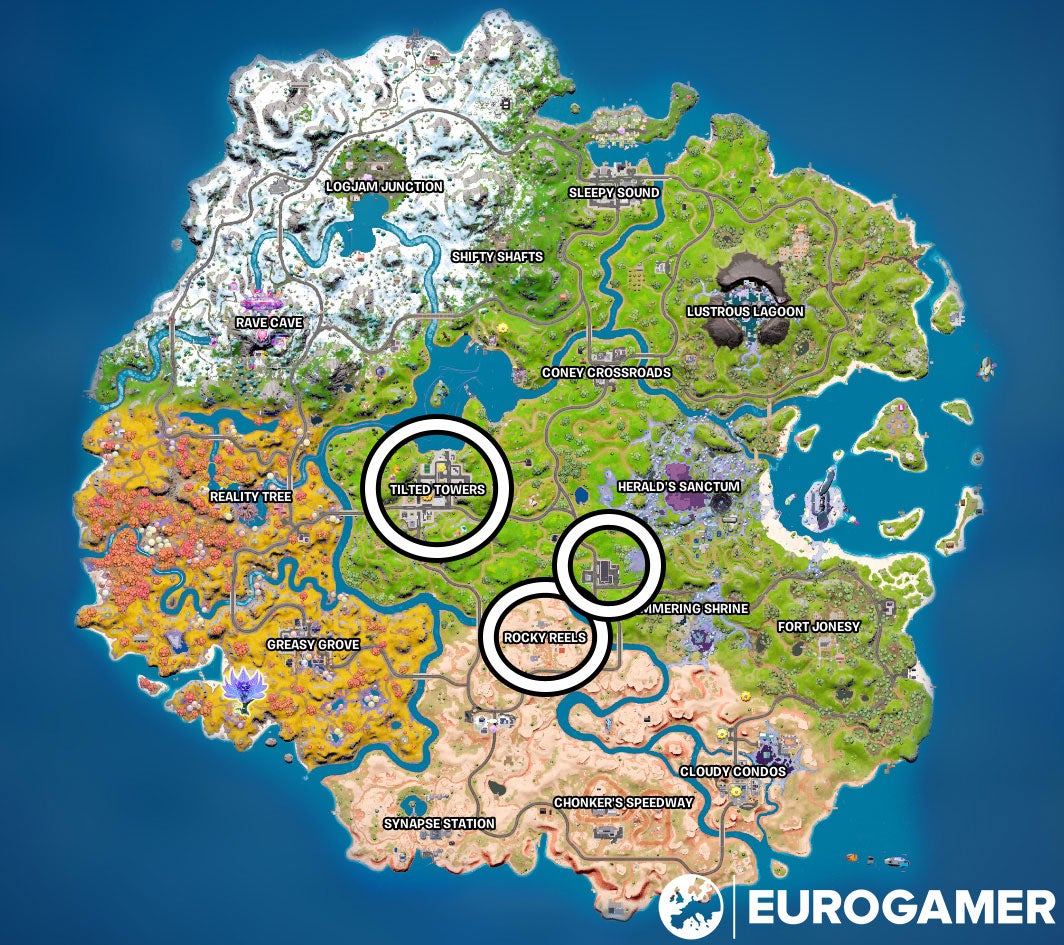 If you'd like to learn more about their specific locations, continue reading!
Don't forget, however, that you only need to purchase one item from one of these characters to complete this Fortnite challenge.
---
Fortnite Chapter 3 Season 4 is here and with it comes a new Battle Pass! This season has introduced EvoChrome weapons, Chrome Splash locations and the ability to phase through walls. There are also new vault locations and map changes. The Paradise quests are this season's storyline challenges, including destorying Chrome objects to collect Chrome anomalies. Make sure to check out the upcoming The Herald skin too! Meanwhile, learn how to get XP fast, earn the Victory Umbrella and Victory Crowns.
---
Fortnite Panther location
Panther can be found within the petrol station which sits in the central point between Shimmering Shrine, Rocky Reels and Herald's Sanctum. To find her, you will need to head into the petrol station's little shop - though she has been known to wander outside on occasion.
While this petrol station looks quiet at a distance, it is a popular location to find a vehicle so make sure you approach with caution. Yet, if you do encounter another player, hopefully there will be a car nearby so you can make a quick get-away.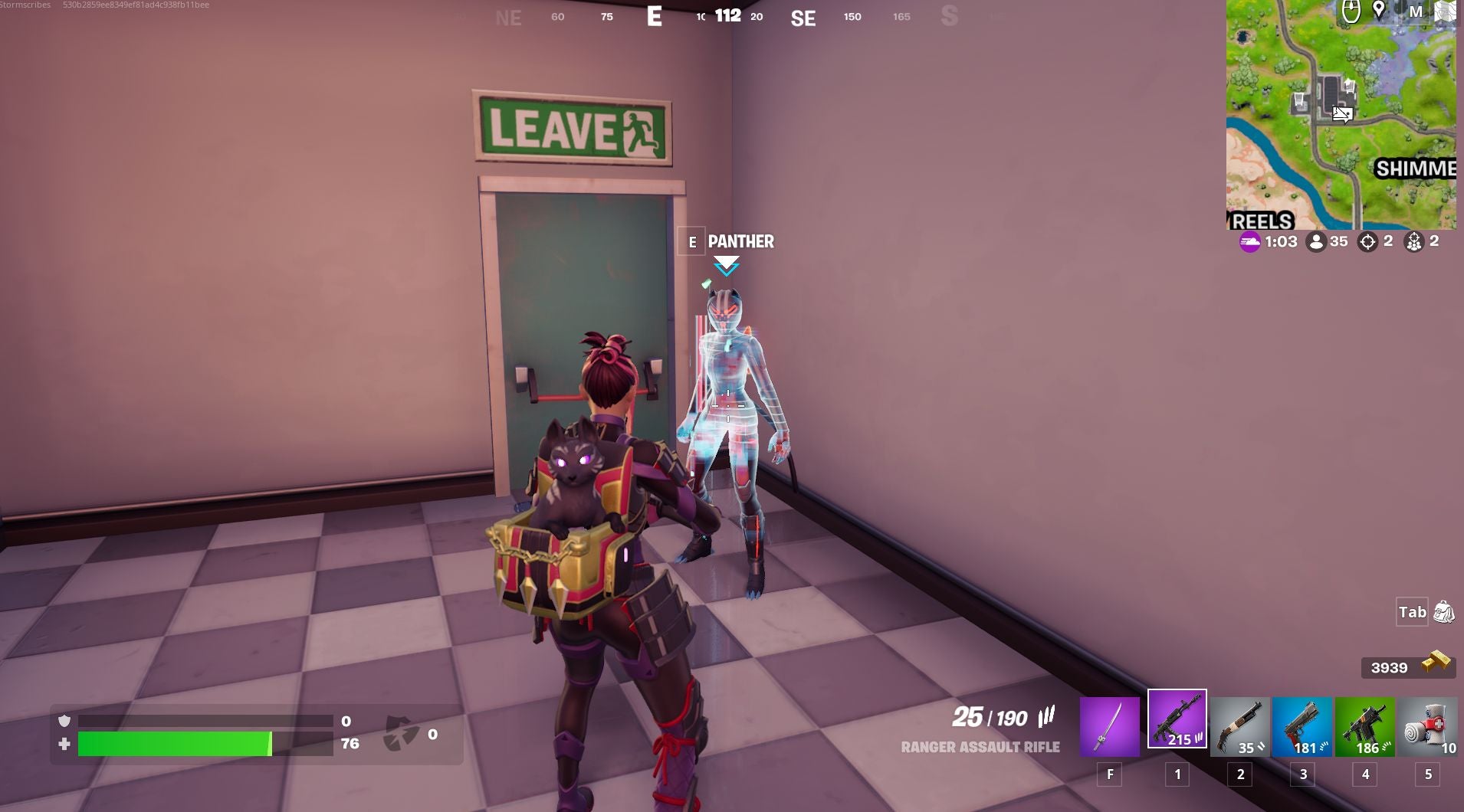 Fortnite Mancake location
Mancake can be found in Rocky Reels - usually wandering about the east side of the main area and going into one of the buildings on occasion.
Since Rocky Reels can be quite the popular landing spot amongst players, we recommend waiting a few minutes for any fights to end before purchasing an item from Mancake.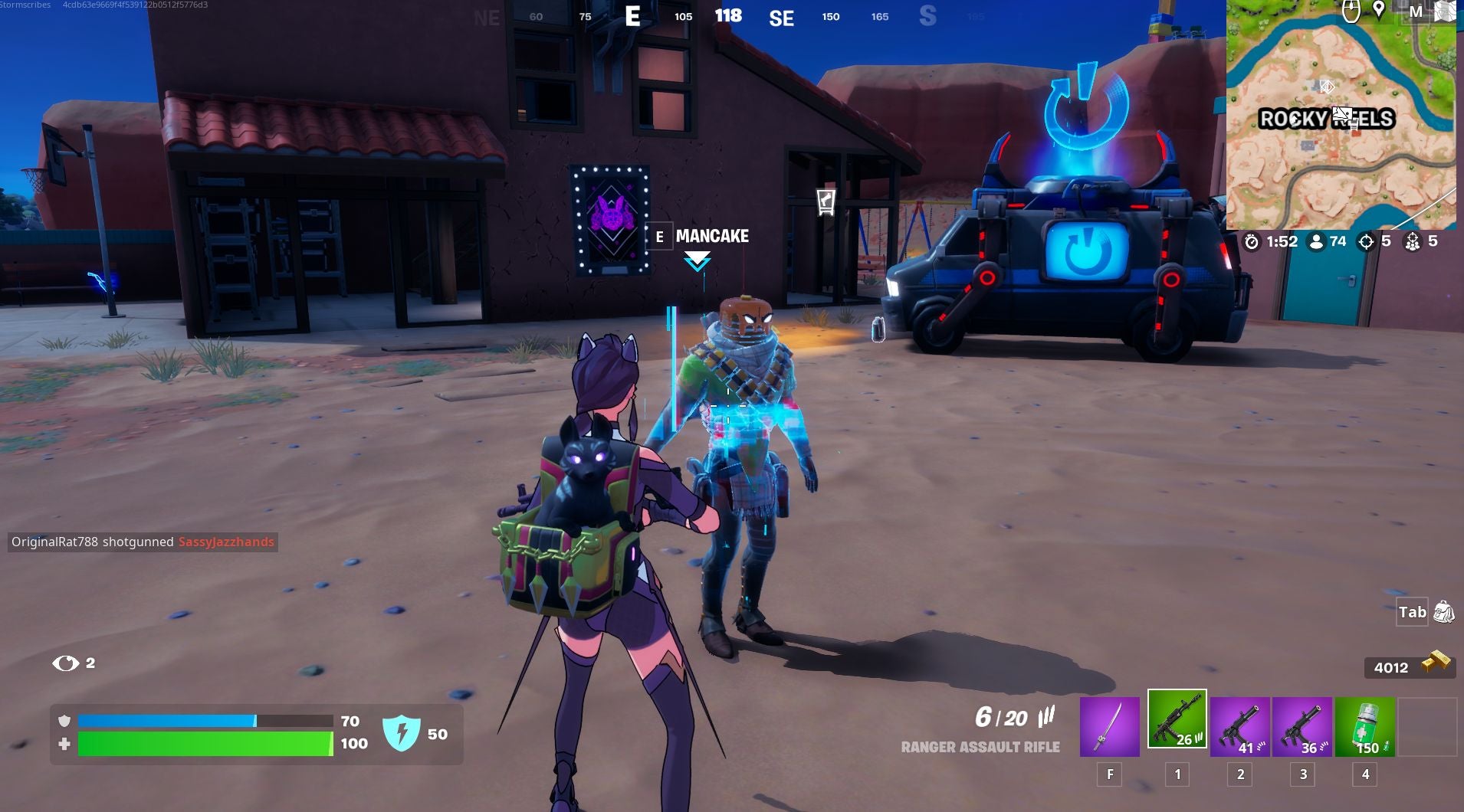 Fortnite the Underwriter location
The Underwriter is the hardest character to find for this Fortnite challenge, because he's hiding atop a tower block in Tilted Towers.
The easiest way to reach him is by landing atop the tower at the beginning of a match - just keep an eye out for other players, Titled Towers is a popular location after all!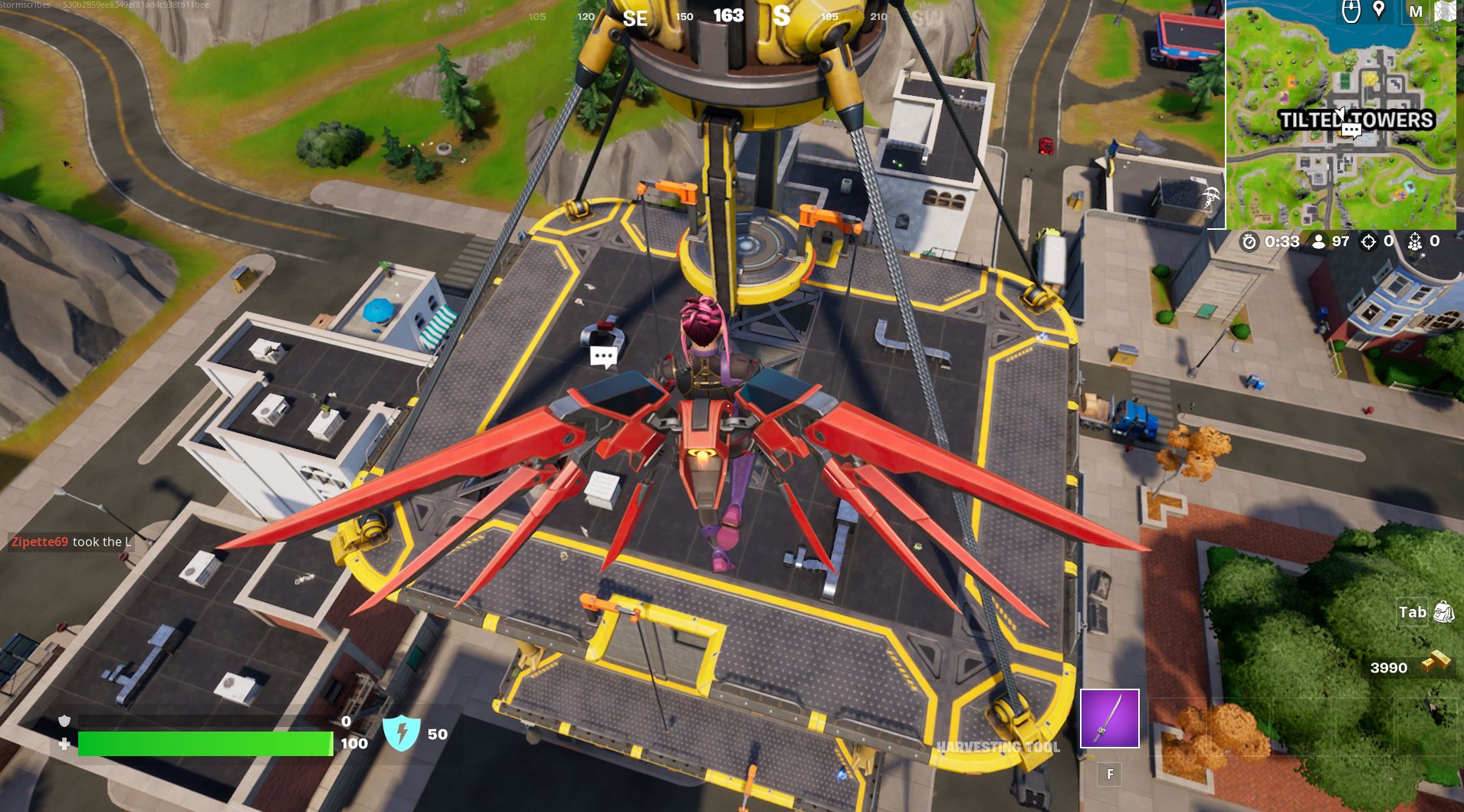 Once you're on the roof, drop down through the northern skylight to find yourself very close to The Underwriter.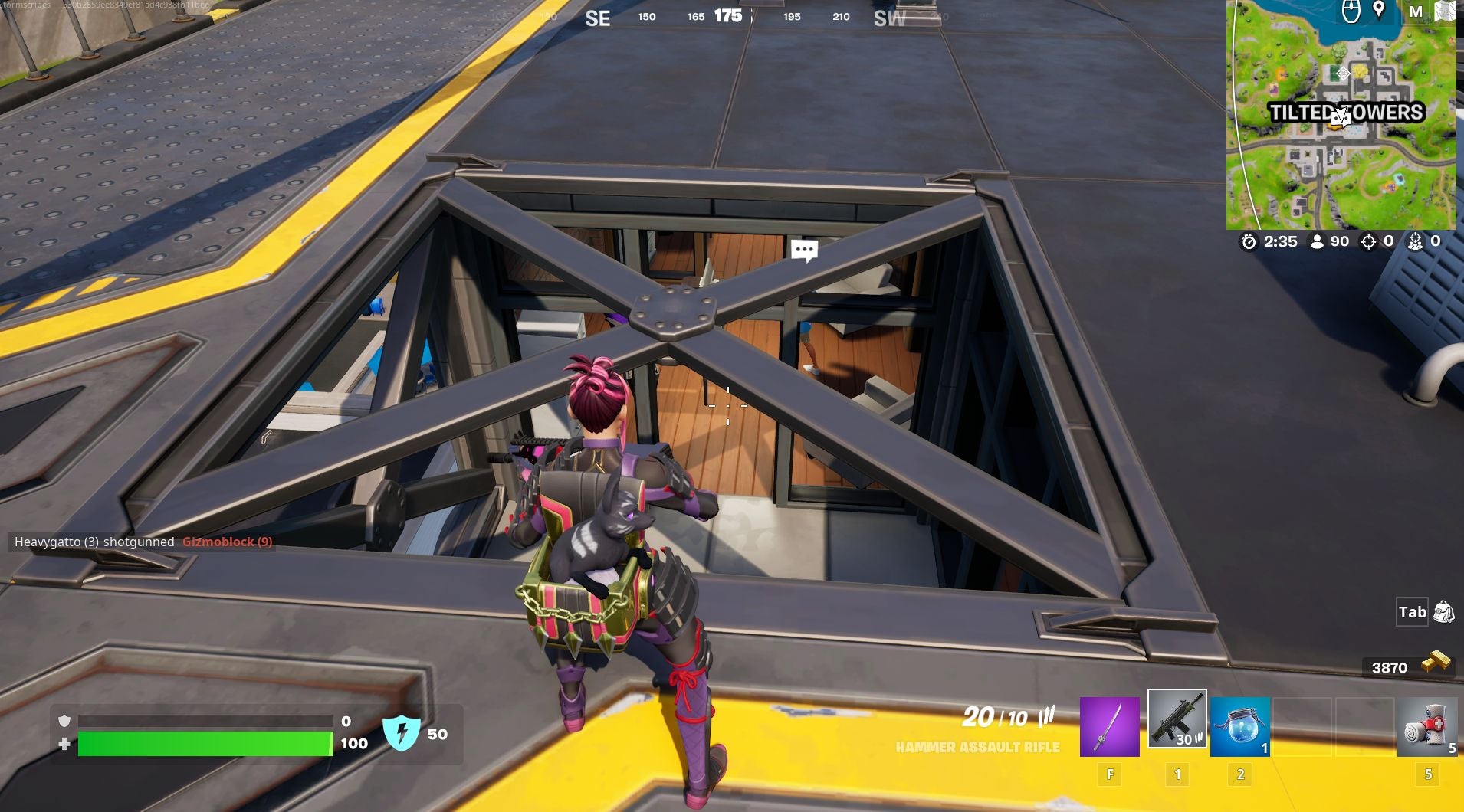 How to purchase an item from Panther, Mancake or The Underwriter in Fortnite
Once you've found one of these Fortnite characters, it's time to purchase an item from them! To do this, simply interact with the character, select whatever they have for sale and buy it.
Remember - this challenge requires you to purchase an item, which means choosing another service, such as hiring the character, will not count towards this challenge.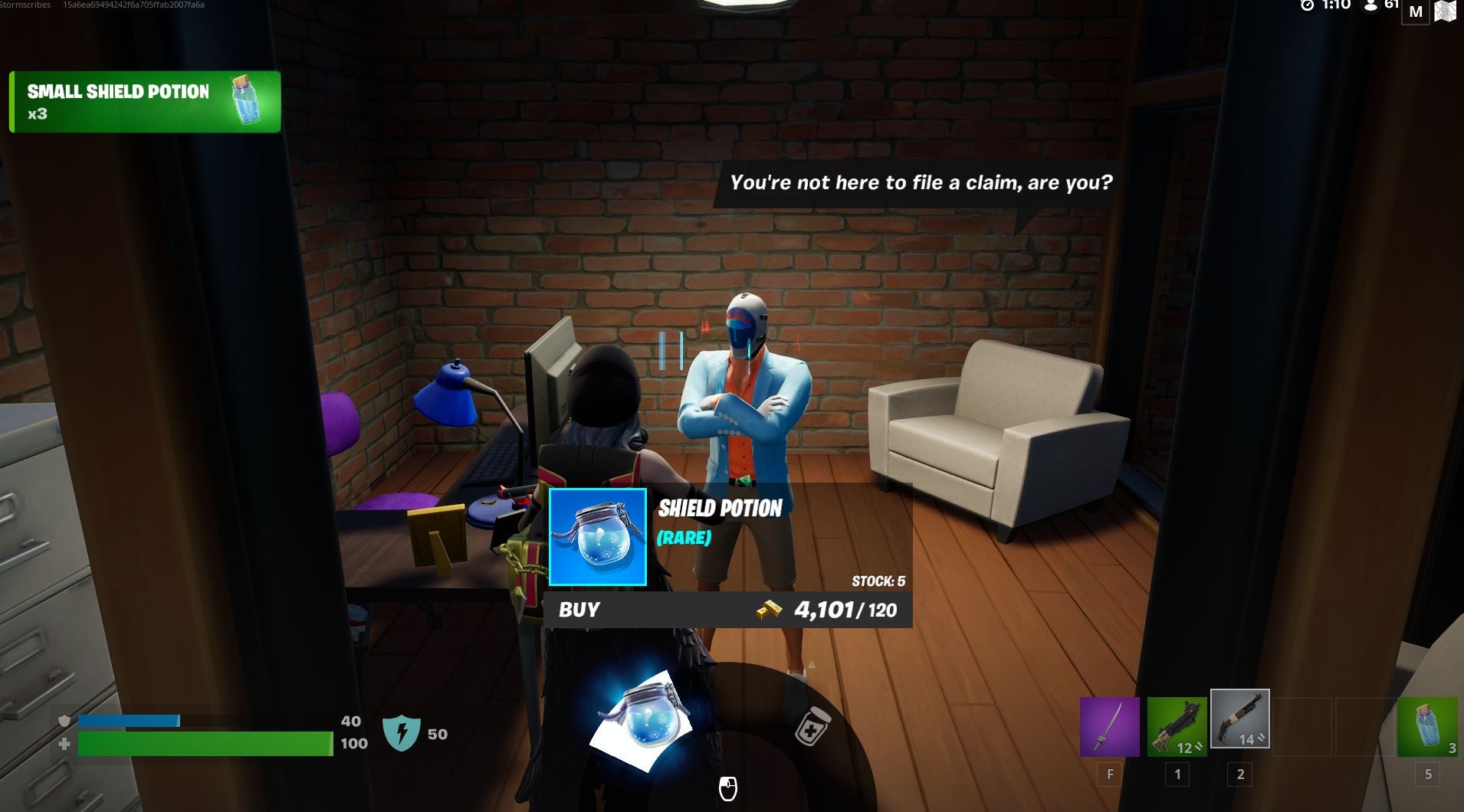 Thanks to Gold Bars carrying over from Chapter 3 Season 3, you should have enough to purchase whatever item they have on sale. Still, if you are running low, try opening any nearby chests, cash registers or kill another player to get what you need.
If you'd like to learn more about Fortnite Chapter 3 Season 4, visit our pages on the Battle Pass, map changes, vault locations, The Herald skin, EvoChrome weapons and Chrome Splash locations.