Fortnite 2 Hidden Shortcut locations explained
Where to find the many hidden shortcuts in the Downtown Drop mode.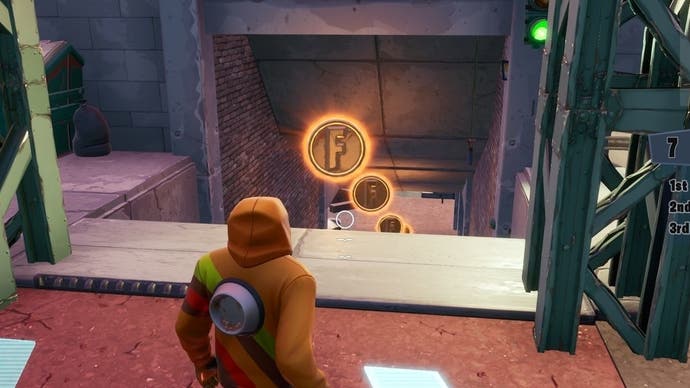 Fortnite hidden shortcut locations explained
The Downtown Drop mode has a variety of hidden shortcut locations found dotted around the outskirts and underneath its winding road course.
You have to find 2 hidden shortcuts as part of the challenge, but since there are many more, you have a good selection to choose from.
Here are five hidden shortcut locations we've found:
First hidden shortcut location - On the way to the first corner (where the Two Food Trucks are) on the left side of the road is a ditch with a white van hanging over it. In there is a hole in the ground. Drop down to find the shortcut location.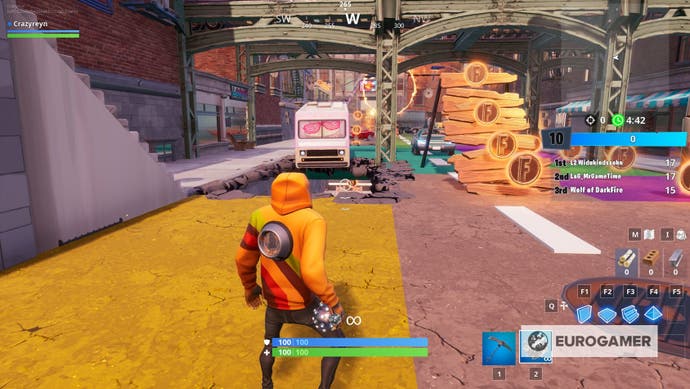 Second hidden shortcut location - Between the first and second corners, hug the right wall, where there are coins going underground. Drop down here to enter an underground room with one of the On Fire letter locations, as well as a hidden shortcut location as you leave.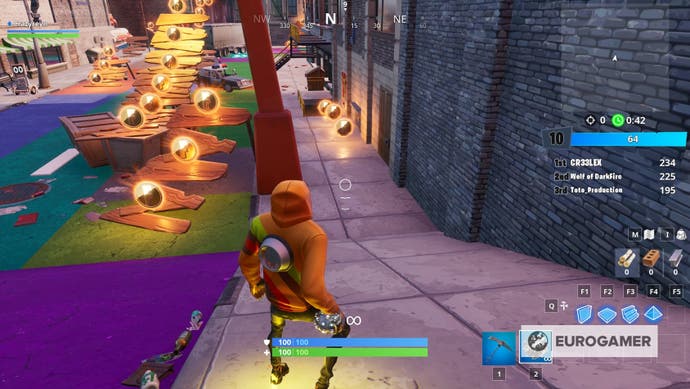 Third hidden shortcut location - On the second corner with the Basketball Court location, you'll find a ramp with a hole in the wall. This takes you through several speed pads, which act as a hidden shortcut.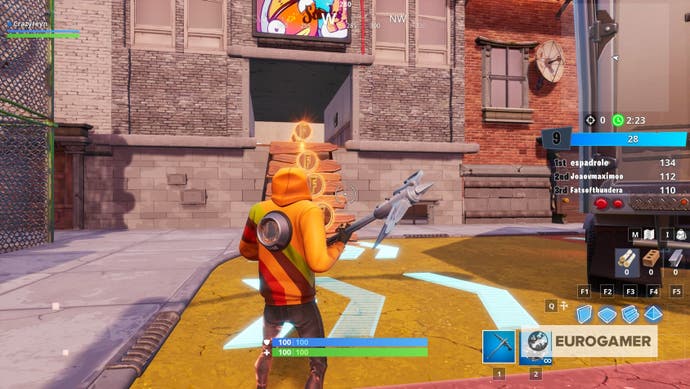 Fourth hidden shortcut location: In the middle of the road between the second corner (with the Basketball Court) and the third corner (with the lorry) is an open manhole. Drop down to enter the sewer and arrive at the end of the course, which is also where you'll also find a Jonesy location.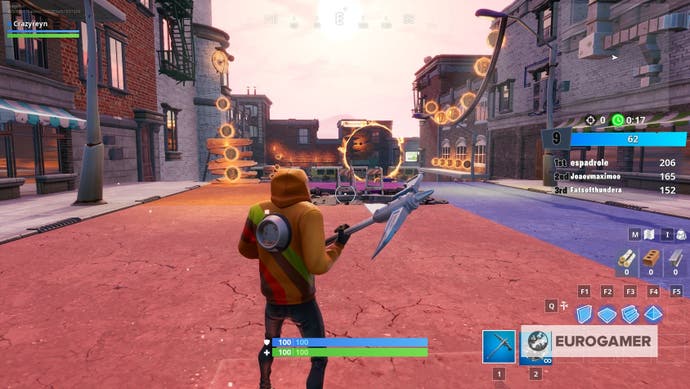 Fifth hidden shortcut location: On the third corner, where you find the parked lorry and a letter locations, is a ramp leading down on the outer wall. Drop down to enter the sewer and arrive at the end of the course, which is also where you'll also find a Jonesy location.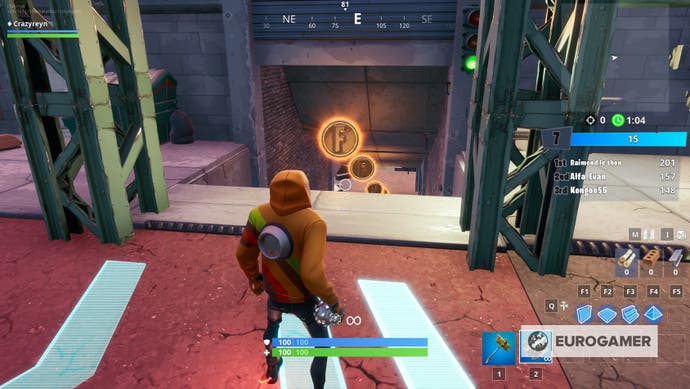 Looking for more help with other Downtown Drop Challenges? We have solutions for:
All done? There are more Fortnite Challenges and Fortbyte locations to complete.
---
Fortnite Chapter 4 Season 2 is here and with it comes Force Abilites and Lightsabers in the Star Wars 2023 event and a new selection of Battle Pass skins! Take a look at the Eren Jaeger skin too! If this is something you want, take a look at our challenge guides that show you the Jaeger's Family Basement location, plus how to find and use ODM Gear. Don't forget to complete the new challenges, including winning arcade games, knocking back players with the Kinetic Blade, shooting targets while on a Grind Rail and restoring health or shields on a Grind Rail. Meanwhile, learn what the best weapons are, new map changes, how to get XP fast, use the best PC settings, earn the Victory Umbrella and earn a Victory Crown.
---