Fortnite Geyser location and how to launch into the air using geysers
Where to find Geysers in Fortnite Chapter 3 Season 3.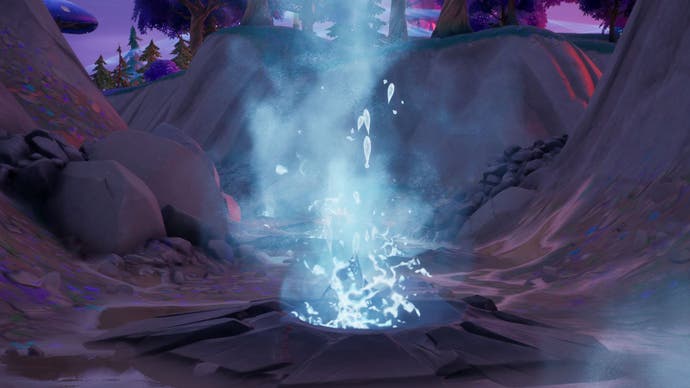 Launch into the air using Geysers is one the Week 2 Weekly challenges for Fortnite Chapter 3 Season 3.
For this Fortnite challenge, you need to visit the geyser location and use them to reach the sky!
Completing this challenge will reward you with 15k XP, which will help you unlock the new Battle Pass skins.
---
Note this particular challenge is no longer able to be completed. What's new? Chapter 4 Season 2 has arrived! New additions include the Grind Rails and Kinetic Blades, along with the new Battle Pass, character collection and Eren Jaeger skin. It's a good idea to know how to get XP fast in Fortnite.
---
Geyser location in Fortnite explained
If you're looking for a geyser in Fortnite, then there's only one place to visit - the narrow, natural alleyway, west of Reality Falls and the Reality Tree itself.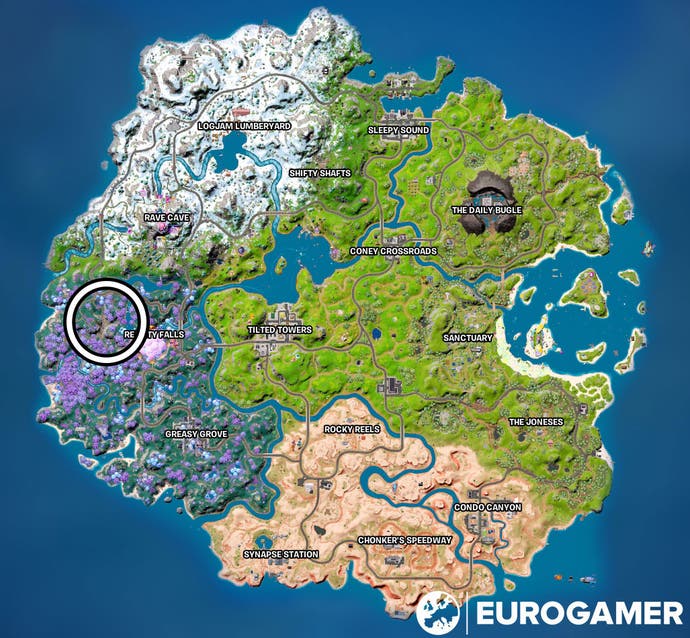 You'll be able to easily spot this location from the air, because it weaves between two hills and the geysers look like little water pools. If you're reaching the area by foot, simply head west from Reality Falls until you find the gully.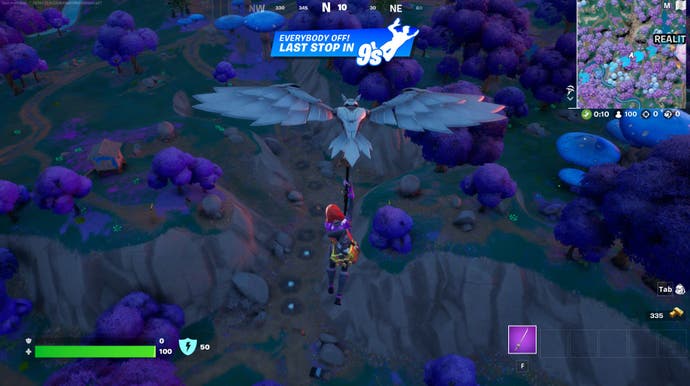 Once you've reached the area, you'll find a number of geysers arranged in a line and, to be launched into the air, you simply need to stand atop of one. When a geyser is ready to blow, the water will begin to foam and you'll soon find yourself in the air.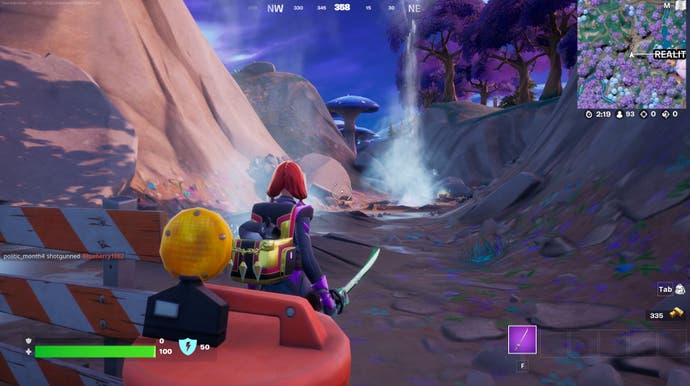 ---
Fortnite Chapter 4 Season 2 is here and with it comes Force Abilites and Lightsabers in the Star Wars 2023 event and a new selection of Battle Pass skins! Take a look at the Eren Jaeger skin too! If this is something you want, take a look at our challenge guides that show you the Jaeger's Family Basement location, plus how to find and use ODM Gear. Don't forget to complete the new challenges, including winning arcade games, knocking back players with the Kinetic Blade, shooting targets while on a Grind Rail and restoring health or shields on a Grind Rail. Meanwhile, learn what the best weapons are, new map changes, how to get XP fast, use the best PC settings, earn the Victory Umbrella and earn a Victory Crown.
---
To complete this Fortnite challenge, you need to launch yourself into the air using a geyser three times. This makes it a very easy challenge to complete, because, since the geysers blow at different times, you don't have to wait very long between trips.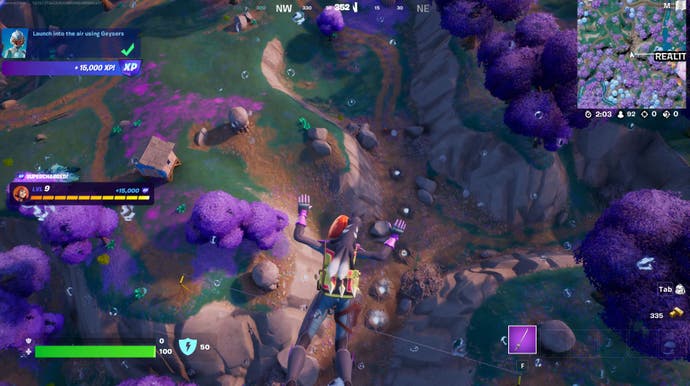 If you'd like to learn more about Fortnite Chapter 3 Season 3, then check out our pages on the Battle Pass skins, how to ride animals, character collection, Reality Seeds locations and Zero Point location.