Fortnite: How to get infected by an Alien Parasite and talk to Sunny explained
Despite everything, it's still you.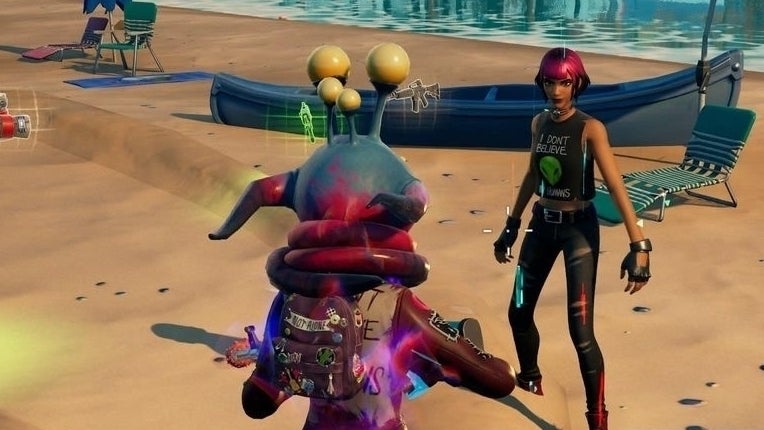 NPCs continue to ask all sorts of tasks in Fortnite, and this guide covers how to get infected by an Alien Parasite and talk to Sunny after.
How to get infected by an Alien Parasite and talk to Sunny is the last step of this week's Legendary quest in Fortnite Chapter 2 Season 7.
Appearing during Week 5, it follows the tasks of getting orders from a payphone, interacting with a CB Radio, deploying alien nanites and doing a dance near Zig and Choppy.
Considering Sunny's location isn't exactly one surrounded by Alien Parasites, this presents an interesting obstacle to overcome.
After roaming around the battle royale map for a while, we've found a spot nearby that should make this challenge a breeze. Doing so will reward you with 30k XP, which will help you unlock Battle Stars for the Season 7 Battle Pass.
---
Note this particular challenge is no longer able to be completed. What's new? Chapter 4 Season 2 has arrived! New additions include the Grind Rails and Kinetic Blades, along with the new Battle Pass, character collection and Eren Jaeger skin. It's a good idea to know how to get XP fast in Fortnite.
---
How to get infected by an Alien Parasite and talk to Sunny fast
As you might have noticed in the previous challenge, Hydro 16 is filled with Alien Parasites, which would make for a guaranteed go-to in order to complete this task. The problem is that it's quite far from Sunny's location.
In case you haven't greeted her yet, Sunny can be found all the way up on Believe Beach's coast. It's a long way from Hydro 16, so we're going to avoid doing that. Instead, you will be landing east of Pleasant Park near the spots marked on the map below: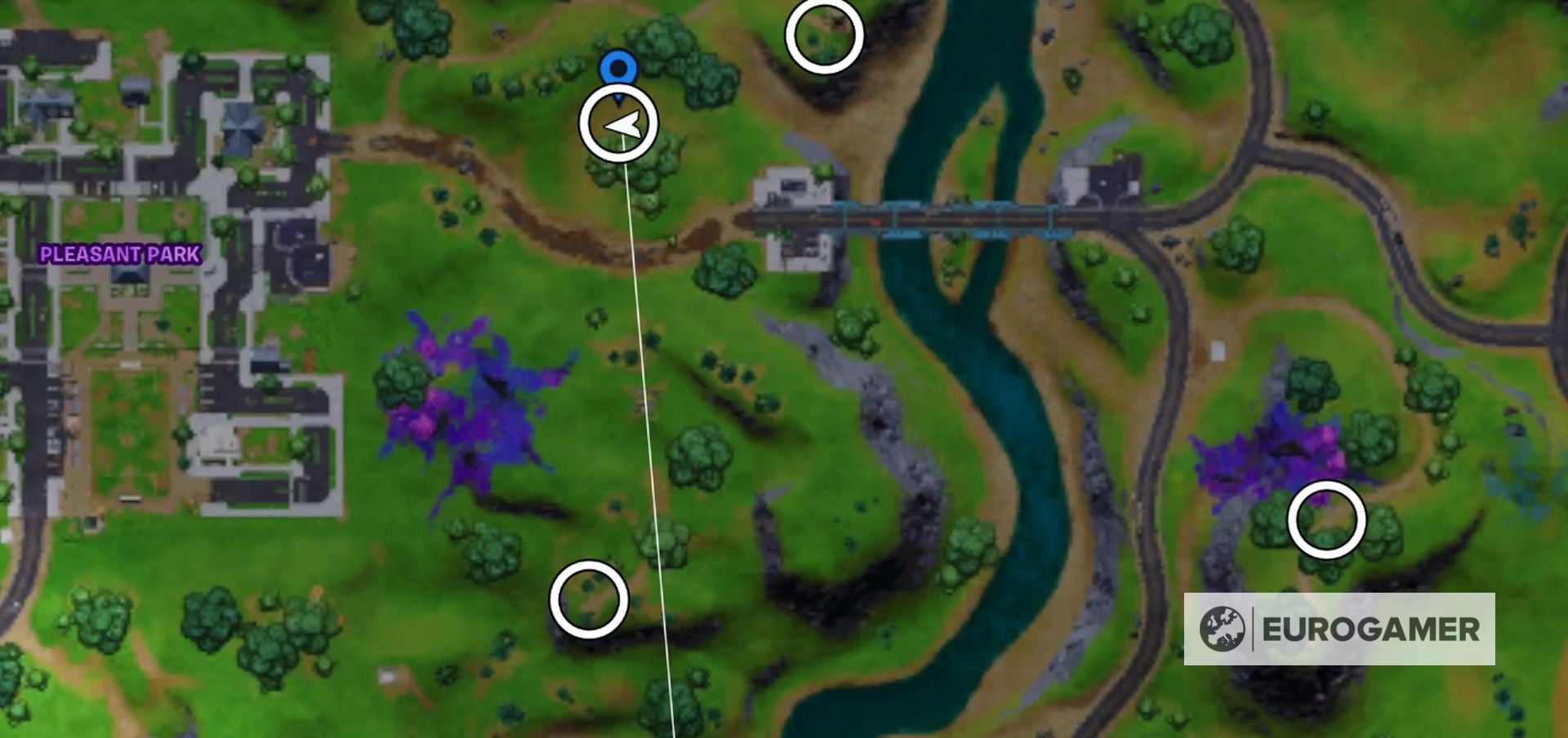 Based on our experience, this was the closest location we could find that always had Alien Parasites around. The exact spawns may vary, of course, but it won't take you long to see the green hatching eggs.
When in doubt, you can look for infected chickens, as in most cases that's a signal of a nearby parasite.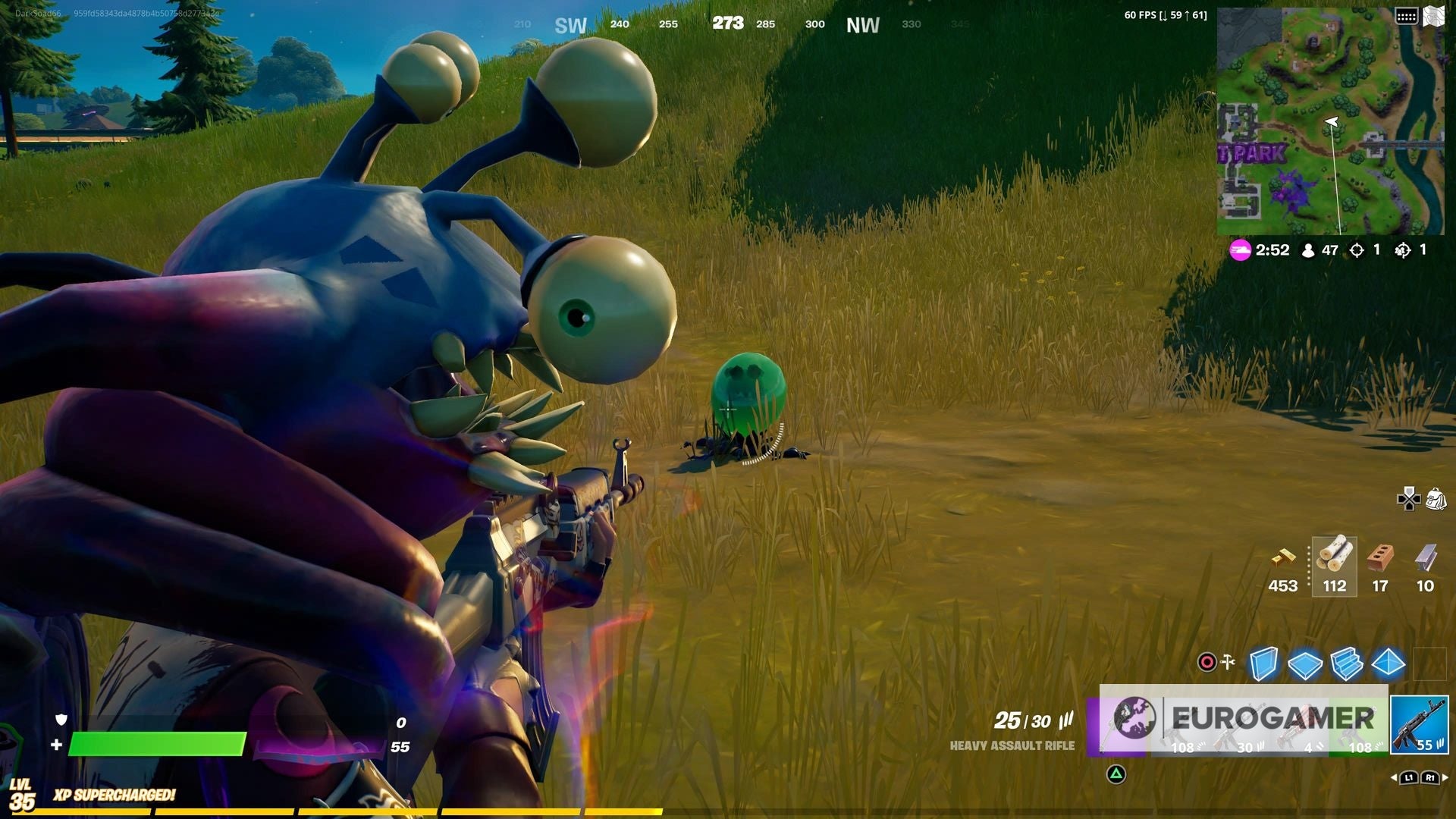 After you've found a green egg, get close enough (on foot) for the parasite to break it open and attach itself to your head. Now, we highly recommend for you to secure a car to get to Believer Beach. We have seen vehicles near the bridge, as well as in Pleasant Park's gas station.
From there, all you have to do is drive to Believer Beach, which shouldn't take you long. By nature, Alien Parasites will detach themselves momentarily from your character if you happen to get in touch with water, but this does not apply if you're in a car, so just head towards Sunny at full speed.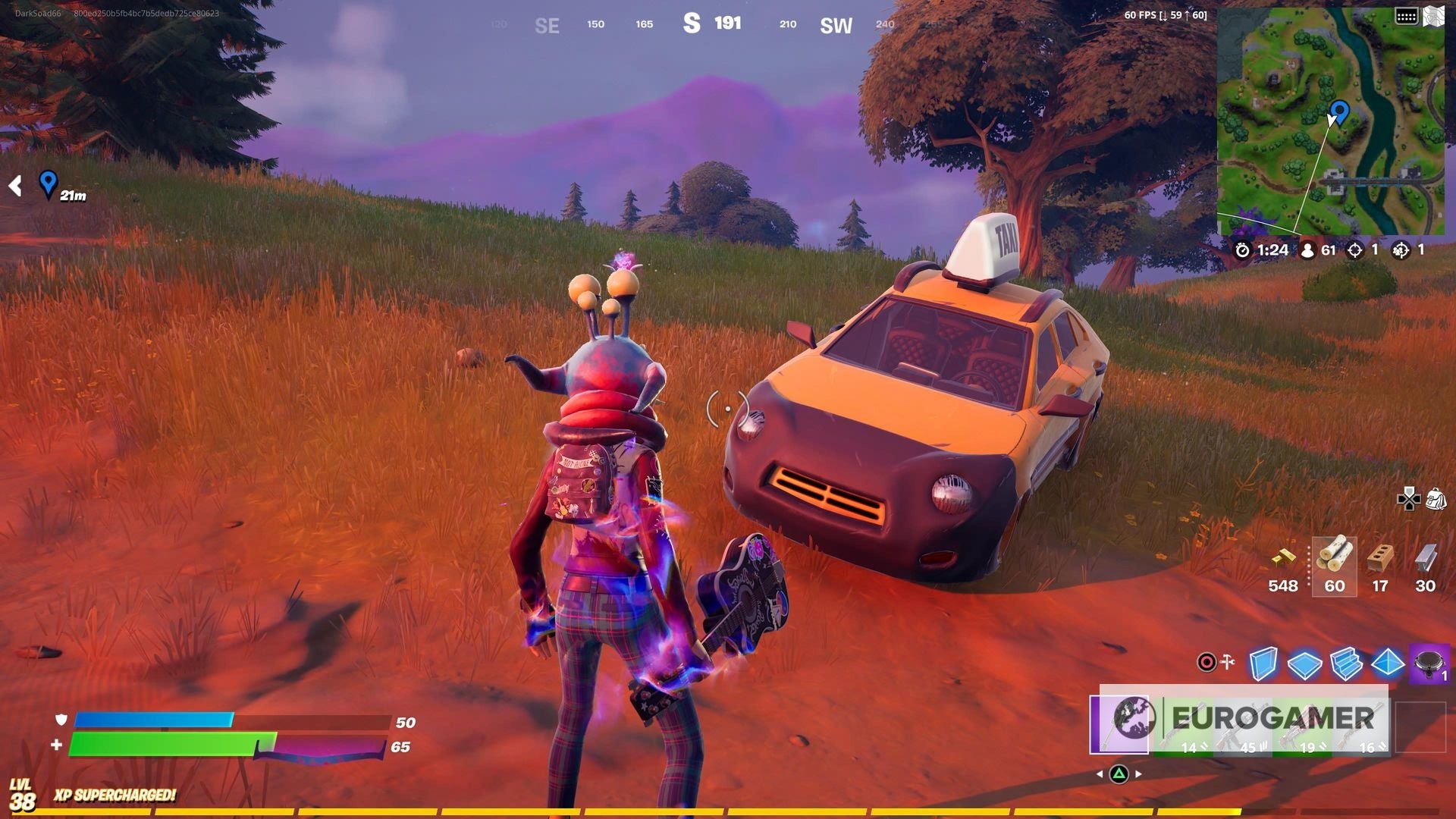 ---
Fortnite Chapter 4 Season 2 is here and with it comes a new selection of Battle Pass skins! Take a look at the upcoming Eren Jaeger skin too! Don't forget to complete the new challenges, including winning arcade games, knocking back players with the Kinetic Blade, shooting targets while on a Grind Rail and restoring health or shields on a Grind Rail. Meanwhile, learn what the best weapons are, new map changes, how to get XP fast, use the best PC settings, earn the Victory Umbrella and earn a Victory Crown.
---
Sunny is on the right side of the pier. In order to complete the challenge, you must have the parasite still attached to you, and then talk to her. After the dialogue, the task will be over. Keep in mind that players have been killing Sunny in several matches we were in, so try and follow these steps as soon as possible!
If you'd like to learn more about Fortnite Season 7, then check out our pages on the Battle Pass, alien artefacts, cosmic chests and IO Tech weapons.