Fortnite Zyg and Choppy location - Where to dance near Zyg and Choppy explained
Danzyg.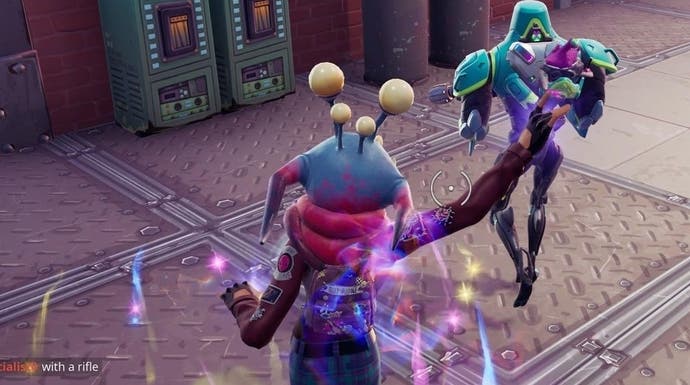 Dancing is a valuable skill, and in this Fortnite week, you're gonna prove just that as you dance near Zyg and Choppy for a challenge.
Dance near Zyg and Choppy will help you finish a Legendary quest in Fortnite Chapter 2 Season 7.
Appearing during Week 5, and following on getting orders from a payphone, interacting with a CB Radio and deploying alien nanites, this task is super straightforward in comparison.
Choose any dance emote from your inventory and head on to the challenge, which will reward you with 30k XP, which will help you unlock Battle Stars for the Season 7 Battle Pass.
---
Note this particular challenge is no longer able to be completed. What's new? Chapter 4 Season 2 has arrived! New additions include the Grind Rails and Kinetic Blades, along with the new Battle Pass, character collection and Eren Jaeger skin. It's a good idea to know how to get XP fast in Fortnite.
---
Dance near Zyg and Choppy in Fortnite explained
Challenges like this aren't a rarity in Fortnite, as weekly tasks have asked us to dance in front of statues and various other landmarks or NPCs. In this case it's the later, as you will have to dance near Zyg and Choppy.
These characters (although it's just one NPC) can be found in Hydro 16, which is east of Slurpy Swamp.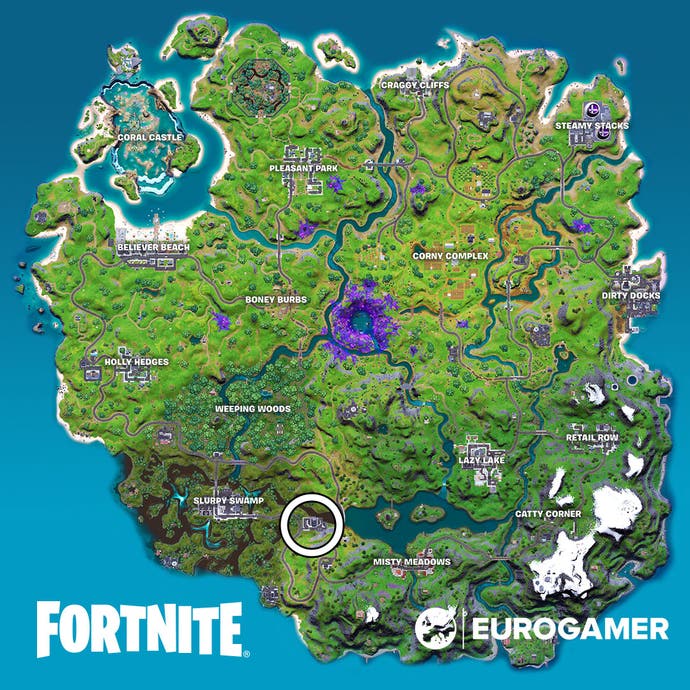 You can see the exact spot below: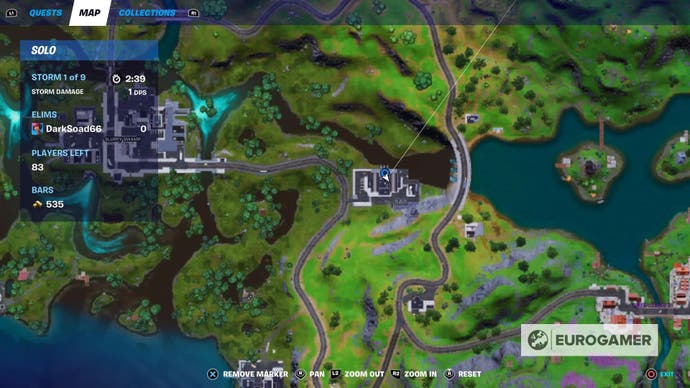 Once you arrive to the area (we recommend landing here from the battle bus), make your way inside the abandoned facility. If you happen to get an Alien Parasite attached to you in the way, know that it won't affect this challenge.
In the main hall you will notice Zyg doing patrol - don't worry as the character won't go aggro with your presence. On, and you can see Choppy in Zyg's back.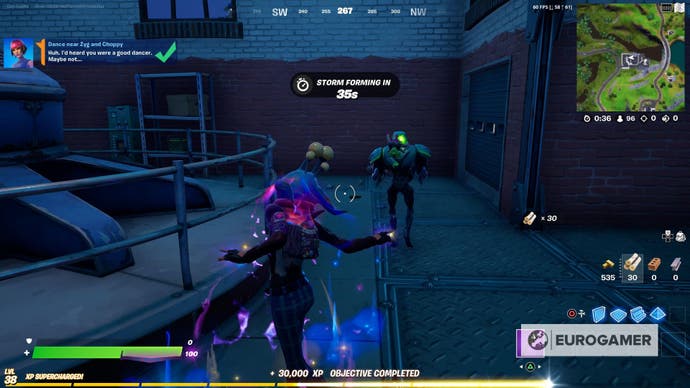 ---
Fortnite Chapter 4 Season 2 is here and with it comes Force Abilites and Lightsabers in the Star Wars 2023 event and a new selection of Battle Pass skins! Take a look at the Eren Jaeger skin too! If this is something you want, take a look at our challenge guides that show you the Jaeger's Family Basement location, plus how to find and use ODM Gear. Don't forget to complete the new challenges, including winning arcade games, knocking back players with the Kinetic Blade, shooting targets while on a Grind Rail and restoring health or shields on a Grind Rail. Meanwhile, learn what the best weapons are, new map changes, how to get XP fast, use the best PC settings, earn the Victory Umbrella and earn a Victory Crown.
---
All that's left to do is use any of your dance emotes once you're close enough. Zyg doesn't even have to be looking at you, in case you're not as confidant in your dancing skills.
Now, it's time to take on the fifth and final challenge, which requires you get infected by an Alien Parasite and talk to Sunny.
If you'd like to learn more about Fortnite Season 7, then check out our pages on the Battle Pass, alien artefacts, cosmic chests and IO Tech weapons.