Where to recover stolen Seven supplies at IO locations in Fortnite
Somebody's been thieving…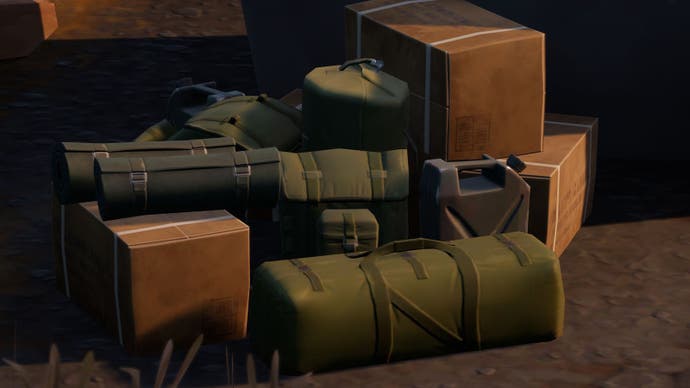 Recover stolen Seven supplies at IO locations is one of the Season challenges you can complete in Fortnite Chapter 3 Season 2.
To complete this challenge, you need to locate three different sets of stolen supplies. There are, however, eight different sets of supplies you can choose to find hidden across the Fortnite map.
Completing this challenge will reward you with 20k XP, which will help you unlock skins from this season's Battle Pass.
---
Note this particular challenge is no longer able to be completed. What's new? Chapter 4 Season 2 has arrived! New additions include the Grind Rails and Kinetic Blades, along with the new Battle Pass, character collection and Eren Jaeger skin. It's a good idea to know how to get XP fast in Fortnite.
---
Stolen Seven supplies locations in Fortnite explained
While this challenge claims that the stolen Seven supplies can be found at IO locations, quite a few seem to have been dumped out in the Fortnite wilderness. Thankfully, you only need to track down three sets of supplies to complete this challenge and, here, you can find the locations at a glance.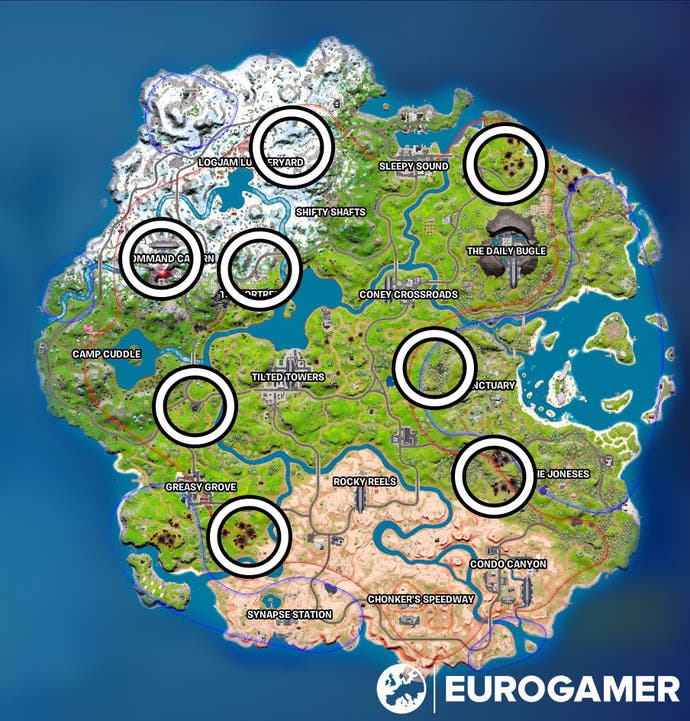 Remember - you only need to find three sets of Seven supplies to complete this Season challenge and below you can find more detailed explanations on they're locations.
---
Fortnite Chapter 4 Season 2 is here and with it comes Force Abilites and Lightsabers in the Star Wars 2023 event and a new selection of Battle Pass skins! Take a look at the Eren Jaeger skin too! If this is something you want, take a look at our challenge guides that show you the Jaeger's Family Basement location, plus how to find and use ODM Gear. Don't forget to complete the new challenges, including winning arcade games, knocking back players with the Kinetic Blade, shooting targets while on a Grind Rail and restoring health or shields on a Grind Rail. Meanwhile, learn what the best weapons are, new map changes, how to get XP fast, use the best PC settings, earn the Victory Umbrella and earn a Victory Crown.
---
One set of supplies can be found by the dumpster which sits next to the crater west of Tilted Towers.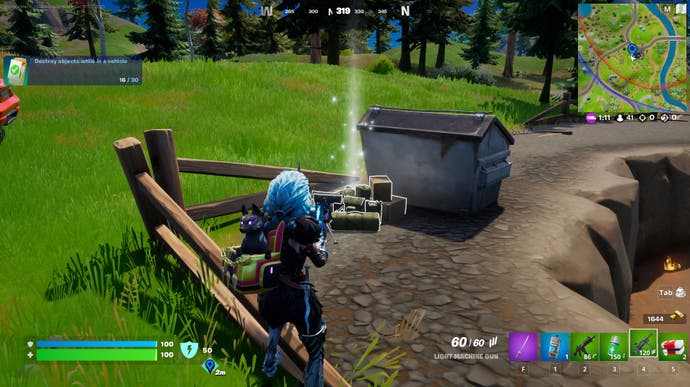 Some Seven supplies can be found in the small fenced area by the petrol station just north of The Fortress.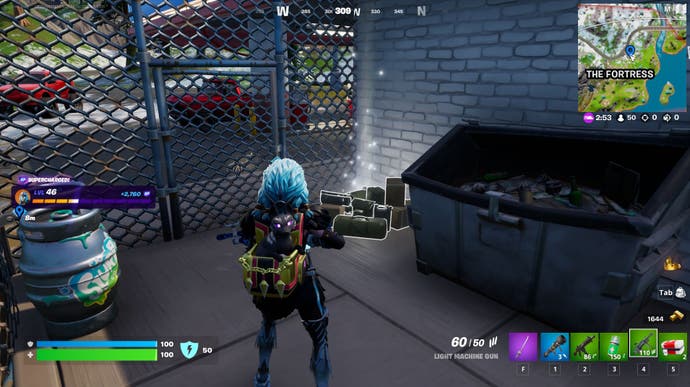 For this pile of supplies, you need to head out into the hills east of Logjam Lumberyard where they wait near a rock.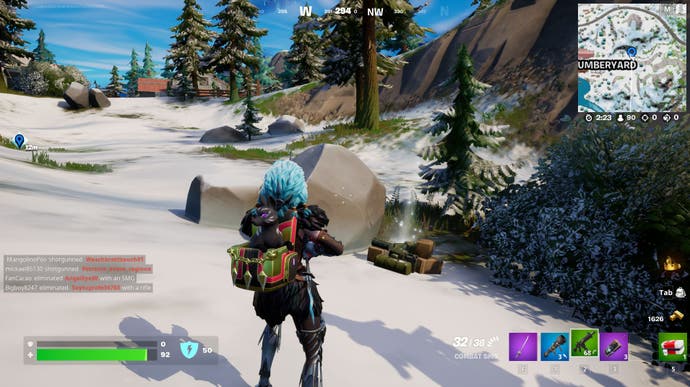 This set of supplies can be found beneath the shack which sits amongst the burnt ground west of The Joneses.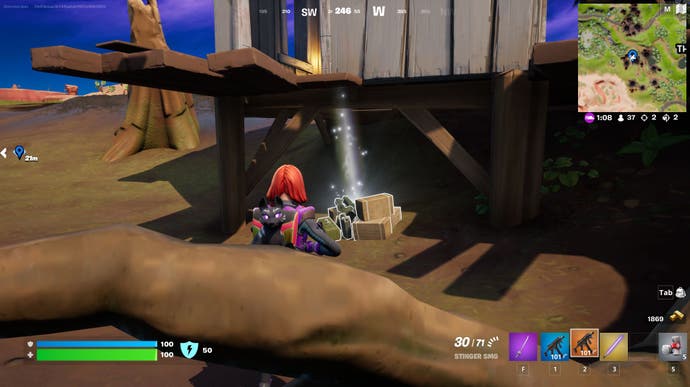 To locate this pile of supplies, you need to head to the mostly northerly pond west of Sanctuary. Here you'll find the supplies sitting beneath a tree on a nearby hill.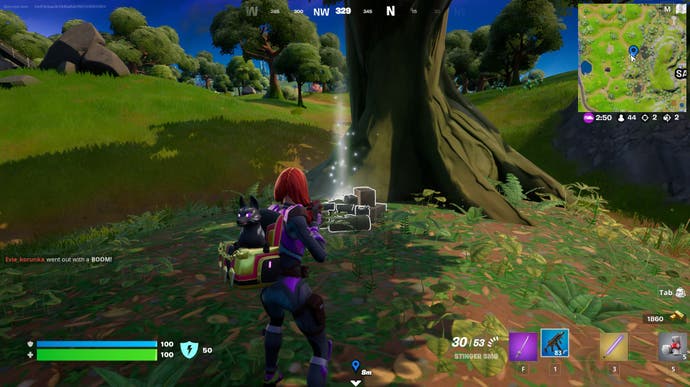 A pile of Seven piles can be found near the destroyed IO tower north of The Daily Bugle. Once you've reached this tower, look to the west and you'll see a small building with a fence - the supplies are within this fenced area.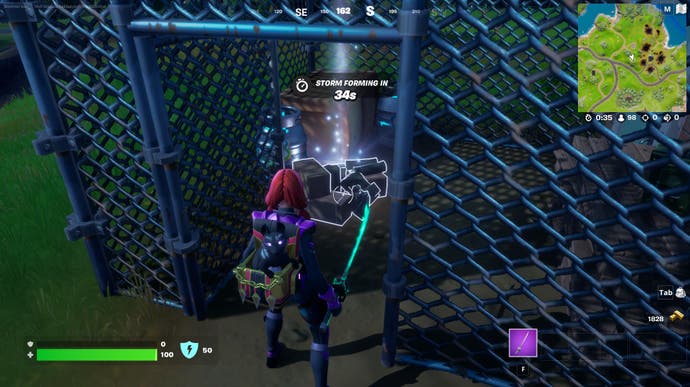 Another set of supplies can be found sitting by a tree in the burned ground area south-east of Greasy Grove.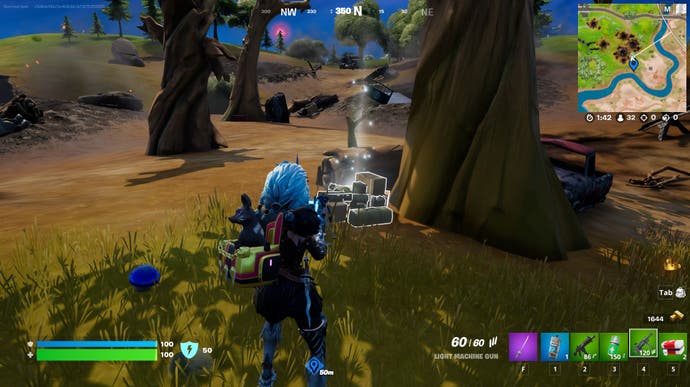 This last set of Seven supplies is by far the most dangerous to reach and we recommend only collecting this one if you have another reason for being inside the Command Cavern.
To obtain these supplies, you need to head into the Command Cavern itself and then head to the main IO building inside. There you'll find the Seven supplies beneath a staircase - leading from the ground floor to the first - on the left-hand side of the building.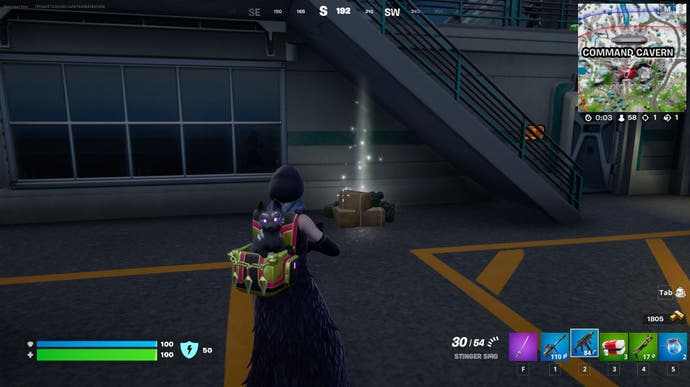 If you'd like to learn more about Fortnite Chapter 3 Season 2, check out our guides on how to get XP fast, unlock The Prowler skin, the character collection, jetpacks and cow catchers.