Fortnite - Stoke campfires at Camp Cod locations explained
Where to find three campfires at Camp Cod.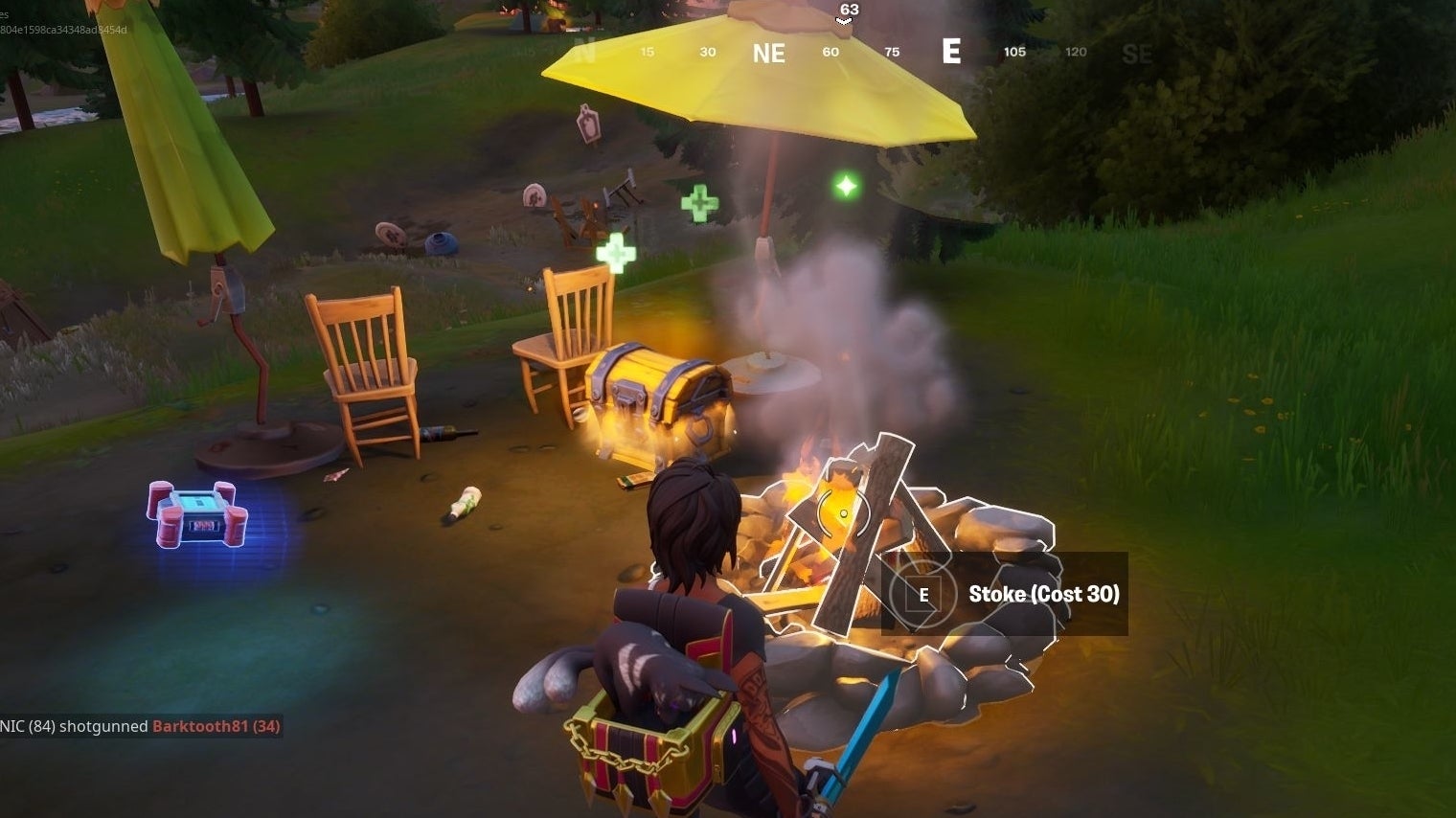 Stoking three campfires at Camp Cod is one of the challenges available for you to complete in Fortnite Chapter 2 Season 3.
This challenge will send you to the southern edge of the Fortnite map and requires you to collect some wood to complete it, so make sure you've got your gathering tools ready.
Completing this challenge rewards you with some XP, which will help you climb through the ranks of the Season 3 Battle Pass and unlock the new skins.
---
Note this particular challenge is no longer able to be completed. What's new? Chapter 3 Season 3 has arrived! New additions include Reality Seeds and Saplings and riding animals, along with the new Battle Pass, characters collection and map changes. It's a good idea to know how to get XP fast in Fortnite.
---
On this page:
Camp Cod location in Fortnite explained
Camp Cod is one of the locations on the Fortnite map that has slowly emerged from the flood water over the past couple of weeks. You can find Camp Cod in G8 on a small island connected to the main Fortnite isle by a bridge.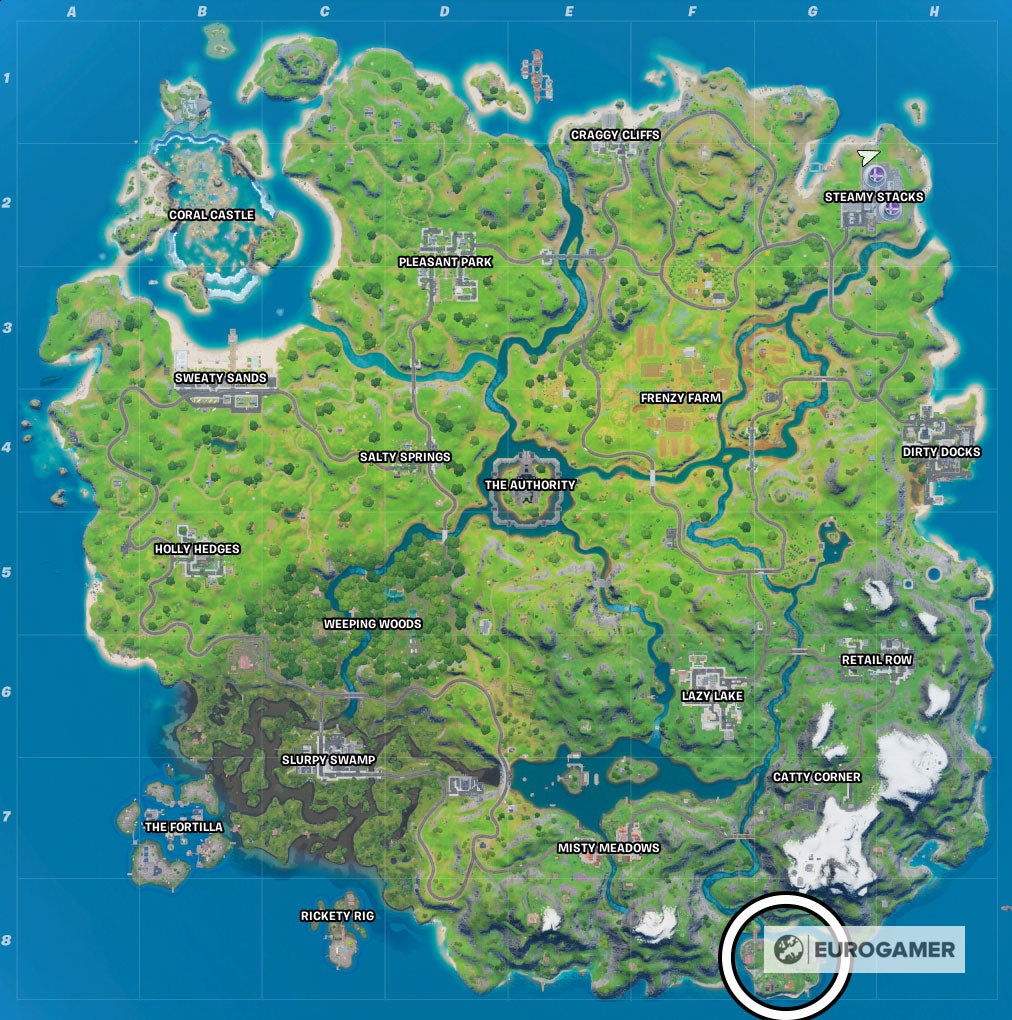 Here's where you can find three campfires at Camp Cod:
The campfires can be found at various locations scattered across Camp Cod and, while we've only listed three, there may be more in the area. You can, however, complete this challenge simply by stoking the same campfire three times in a row, so don't feel like you have to visit each of our listed fires.
Remember to harvest some wood from the trees and other objects that can be found around Camp Cod, because, without it, you won't be able to light any of the campfires, which will prevent you from completing the challenge.
---
Fortnite Chapter 4 Chapter 1 is here, complete with a new augments system, the coming arrival of Geralt and the Ageless Champion to beat! We've also got a present list for Winterfest and Cozy Lodge and pizza slice locations. Meanwhile, learn how to get XP fast, earn the Victory Umbrella, find character locations and earn a Victory Crown.
---
Campfire locations in Fortnite explained
The first thing you need to do after landing on Camp Cod in Fortnite is collect some wood by destroying trees or other objects with your gathering tools. You'll use this wood to light the campfires, which means that, if you're woodless, you'll be unable to complete the challenge.
You'll want about 90 wood in total if you want to light three campfires, since every campfire will consume 30 wood when you light it.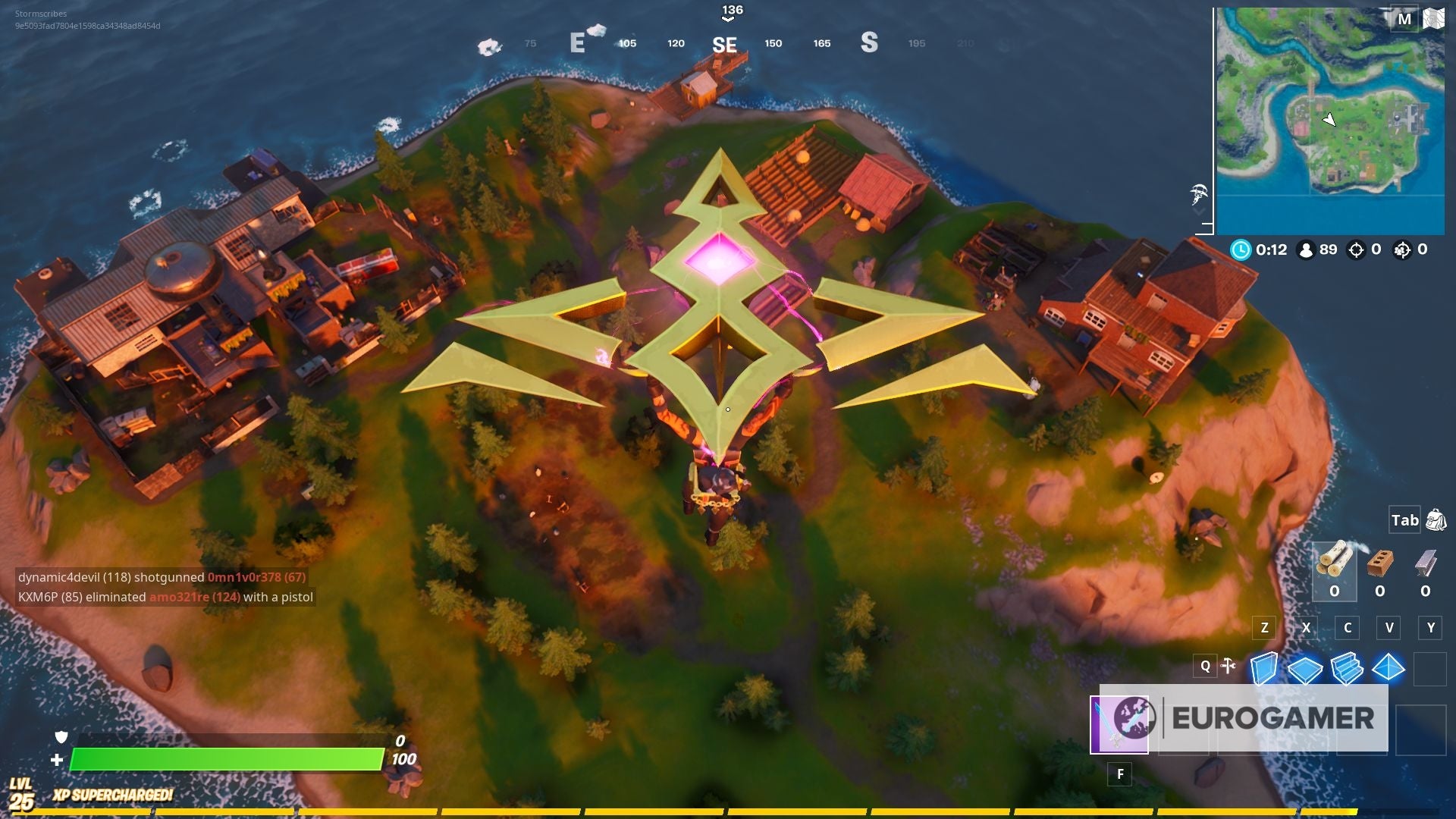 It's important to note that you can complete this challenge by stoking the same campfire three times in row, but, since there might be other players in the area, we're included the locations of three campfires to give you a couple of alternatives. There might also be a number of campfires around Camp Cod that we haven't mentioned, so keep your eyes open!
The first campfire you'll want to visit can be found roughly in the centre of the Camp Cod island, just north of the main crossroads for the island.
It's a good idea to start this campfire, because it's surrounded by trees that you can destroy for wood.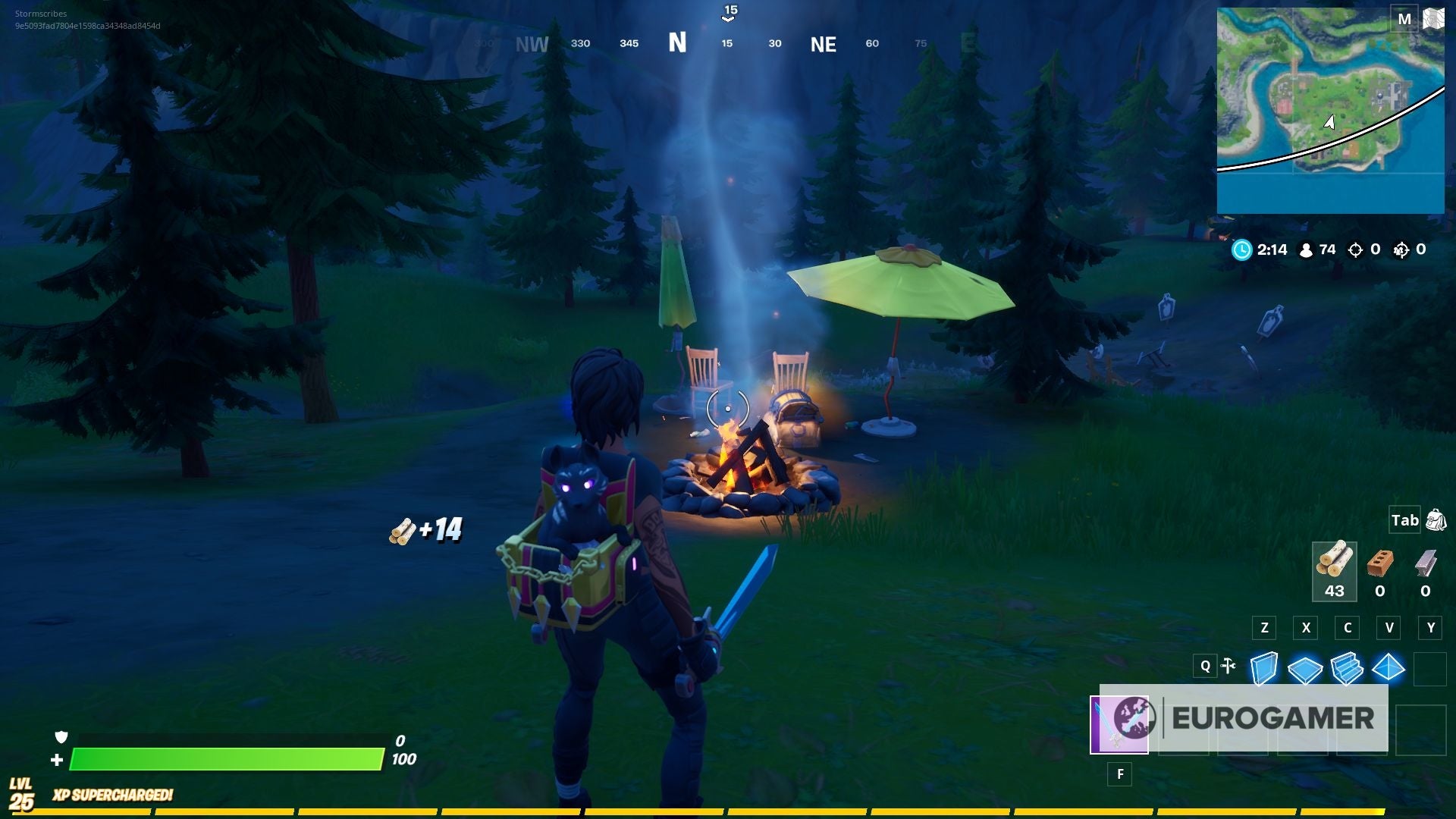 To find the second campfire, head to the building and fenced off area on the eastern side of the island; here you'll find the campfire close to the southern fence for this building.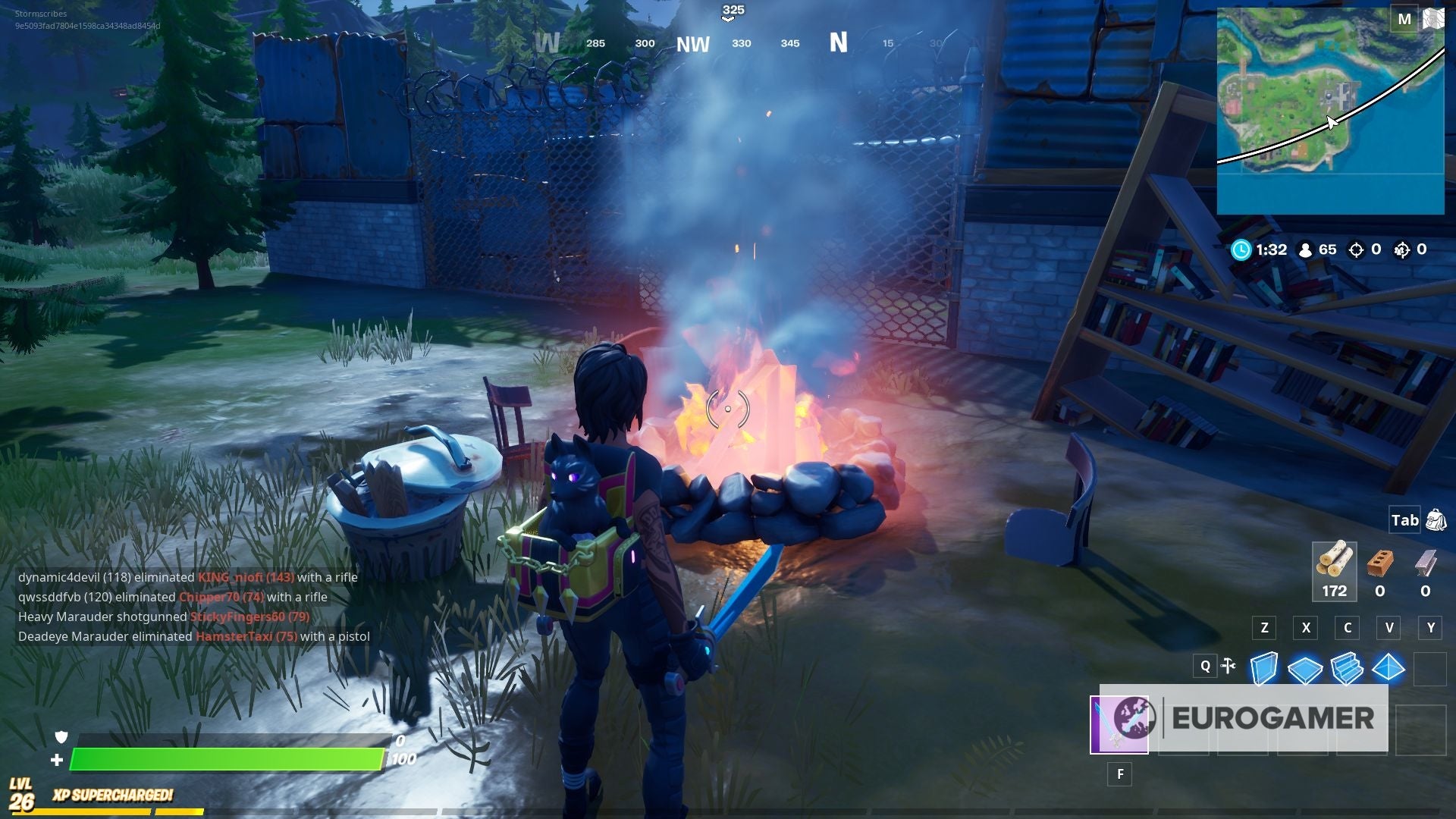 The third and final campfire can be found on the docks of Camp Cod.
To reach it, head east from the second campfire, either destroying the fence or jumping down to the docks. From there you'll want to go down the stairs to the lowest level of the dock and then head to the far-left hand side.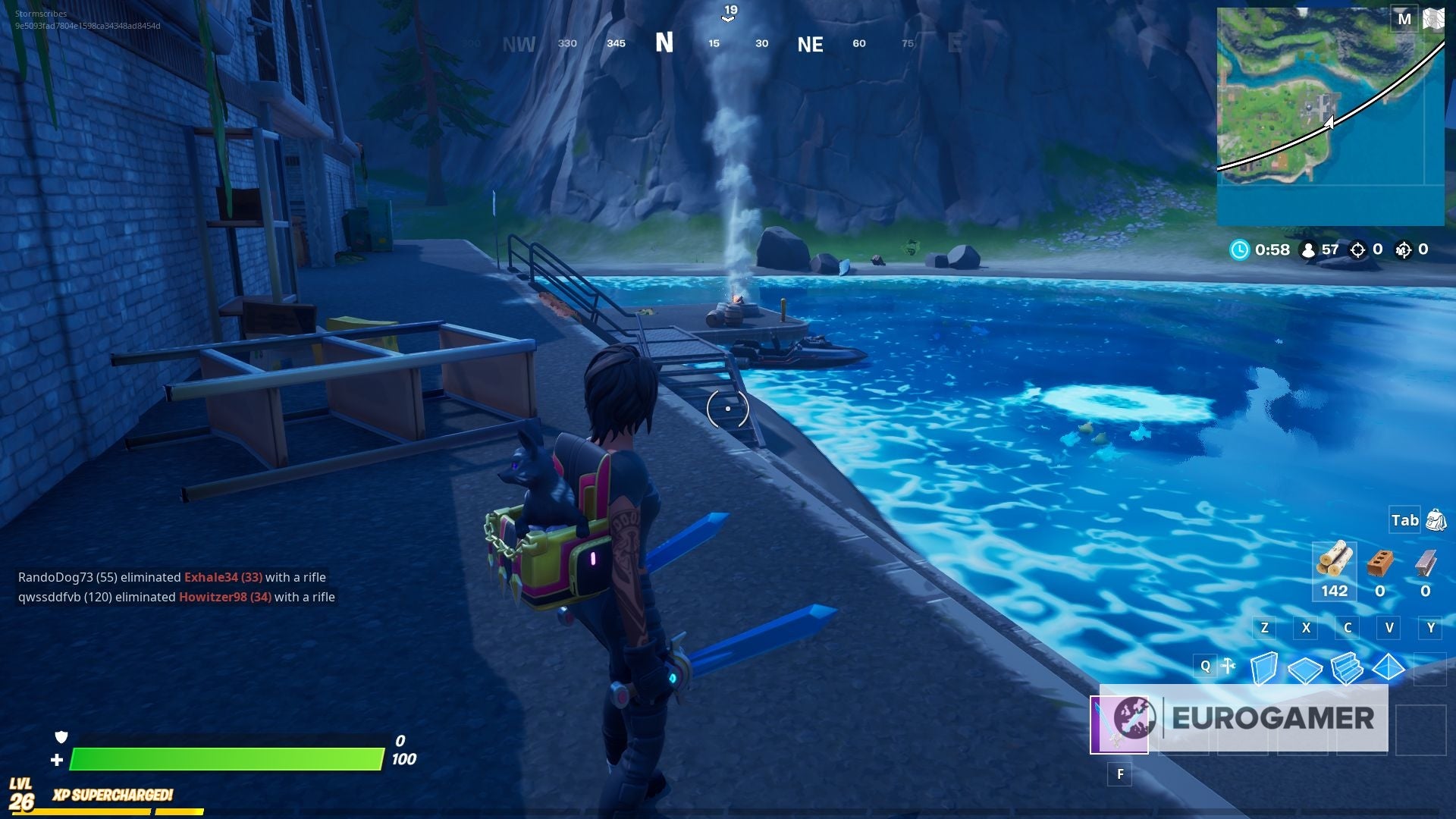 There, in a stone container, you'll find the last fire to light and stoke.
If you want to learn more about this season of Fortnite, check out our Season 3 Battle Pass skin page and other challenges, including finding the Balls of Yarn at Catty Corner, collecting the Floating Rings in Weeping Woods and the Coral Buddies secret quest.