Fortnite Floating Rings at Weeping Woods explained
Where to find five floating rings in Weeping Woods.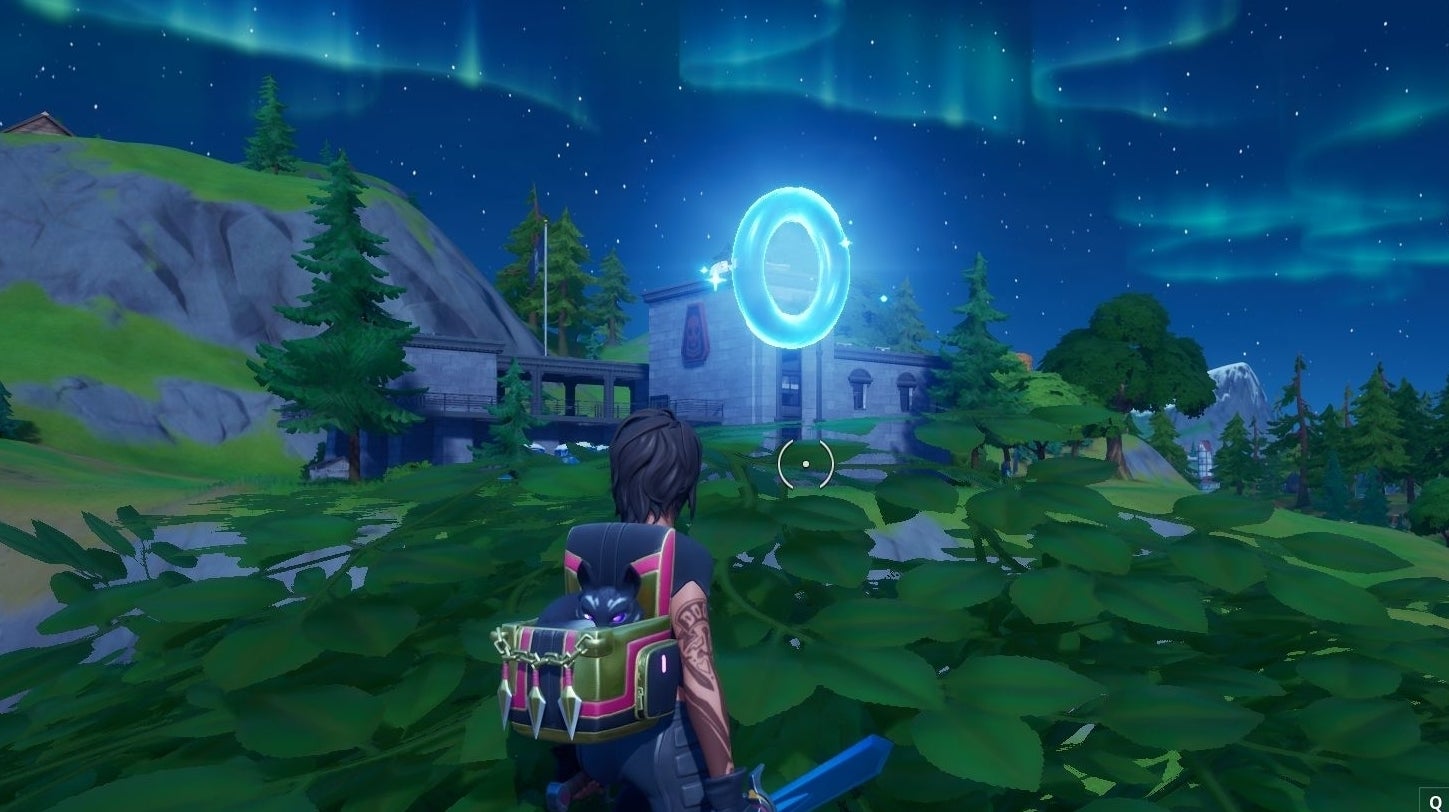 Finding five Floating Rings in Weeping Woods is one of the challenges for Fortnite Chapter 2 Season 3.
Like the previous floating ring challenges at Lazy Lake and Pleasant Park, you simply need to touch these floatings rings to obtain them.
Completing this challenge will reward you with some XP, which will help you climb through the ranks of the Season 3 Battle Pass and unlock the new skins.
---
Note this particular challenge is no longer able to be completed. What's new? Chapter 3 Season 3 has arrived! New additions include Reality Seeds and Saplings and riding animals, along with the new Battle Pass, characters collection and map changes. It's a good idea to know how to get XP fast in Fortnite.
---
On this page:
Fortnite Weeping Woods Floating Ring locations at a glance
As the flood water has slowly left the Fortnite map over the past couple of weeks, Weeping Woods has returned to its usual spot in C5 and D5.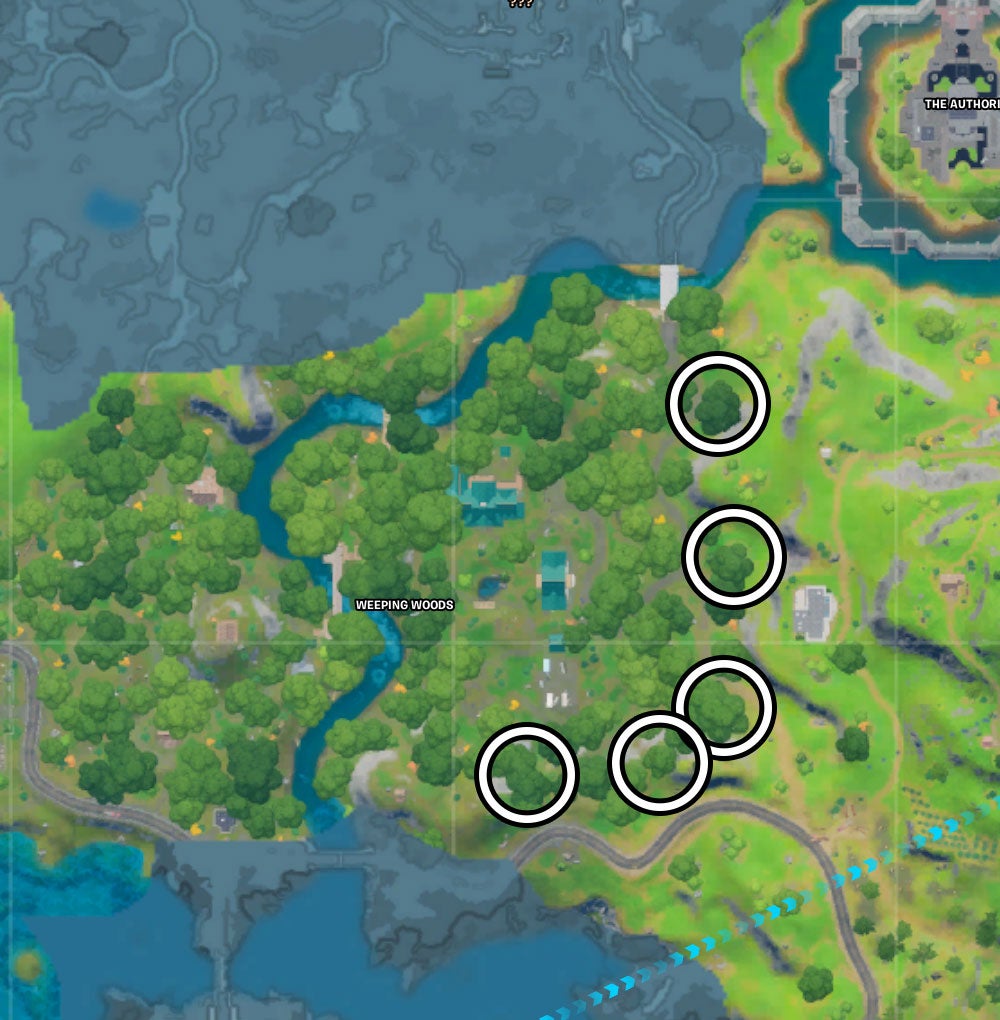 The Floating Rings can be found in various locations throughout the Weeping Woods. All of these rings can be found atop of trees, which means that you need to dedicate some time to gathering building materials if you want to reach them.
You can also spread completing this challenge across multiple matches, which means you can easily grab one ring and then focus on winning the match.
Though we've only detailed the locations of five Floating Rings for this guide, there might be others that we haven't covered hiding amongst the trees. Just remember - when you find a Floating Ring you need to touch it or else it won't count towards the challenge.
---
Fortnite Chapter 3 Season 4 is here and with it comes a new Battle Pass! This season has introduced EvoChrome weapons, Chrome Splash locations and the ability to phase through walls. There are also new vault locations and map changes. The Paradise quests are this season's storyline challenges, including destorying Chrome objects to collect Chrome anomalies. Make sure to check out the upcoming The Herald skin too! Meanwhile, learn how to get XP fast, earn the Victory Umbrella and Victory Crowns.
---
Fortnite Floating Rings at Weeping Woods location explained
You need to touch five Floating Rings in Weeping Woods to complete this Fortnite challenge, so keep your eyes out for other players as you make your way through the forest.
It's also important to note that there may be a number of Floating Rings that we haven't covered in this guide, so don't worry if you see one we haven't covered.
You can find the first Floating Ring sitting atop a tree in D5, which is the third tree directly south of the bridge leading to Salty Springs.
If you're planning on finding all five Floating Rings in one match, we recommend spending some time gathering building materials from the surrounding trees after you've collected this ring.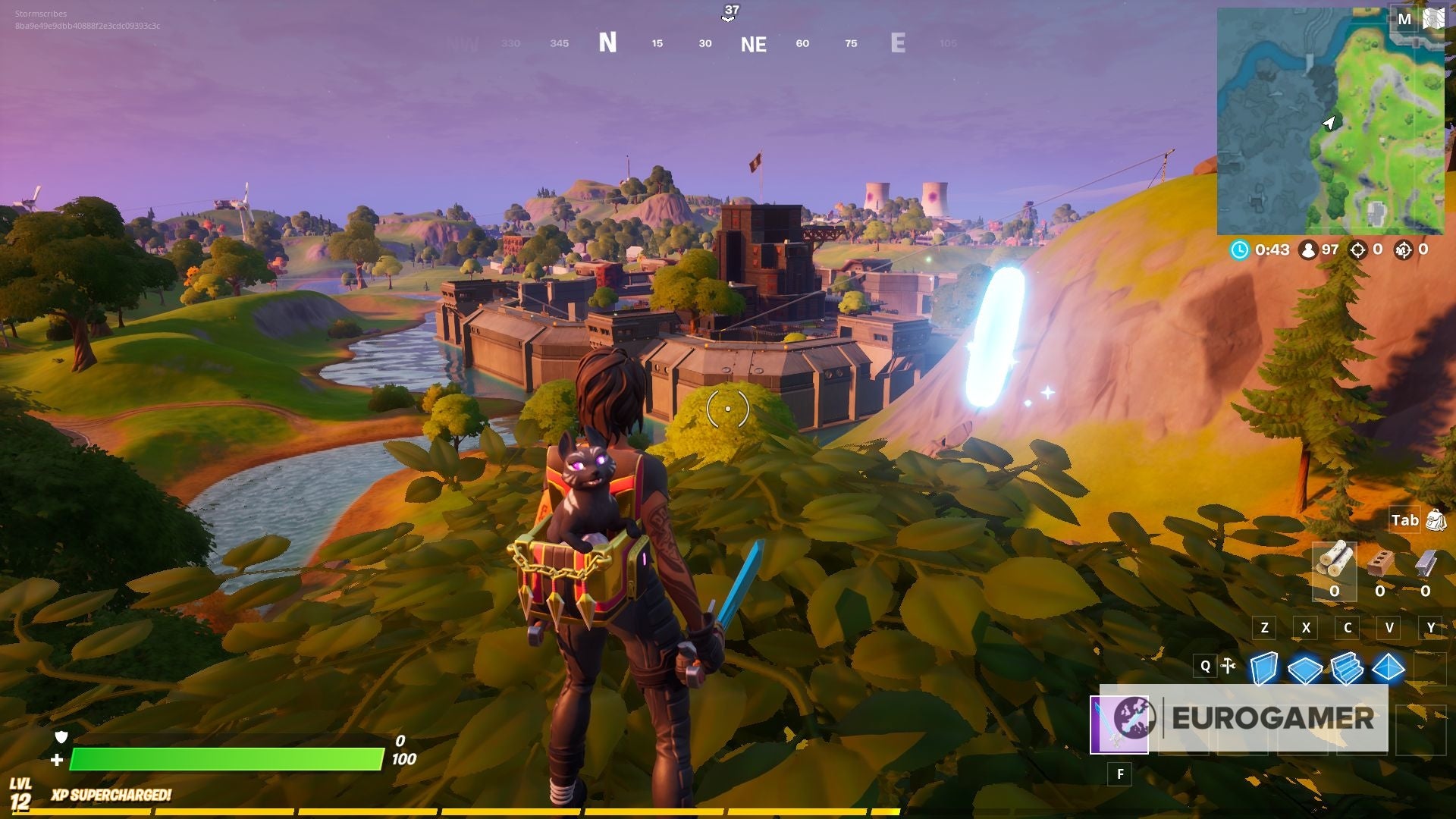 The second Floating Ring can be found directly south of the first and is opposite the small building that sits on the outskirts of D5.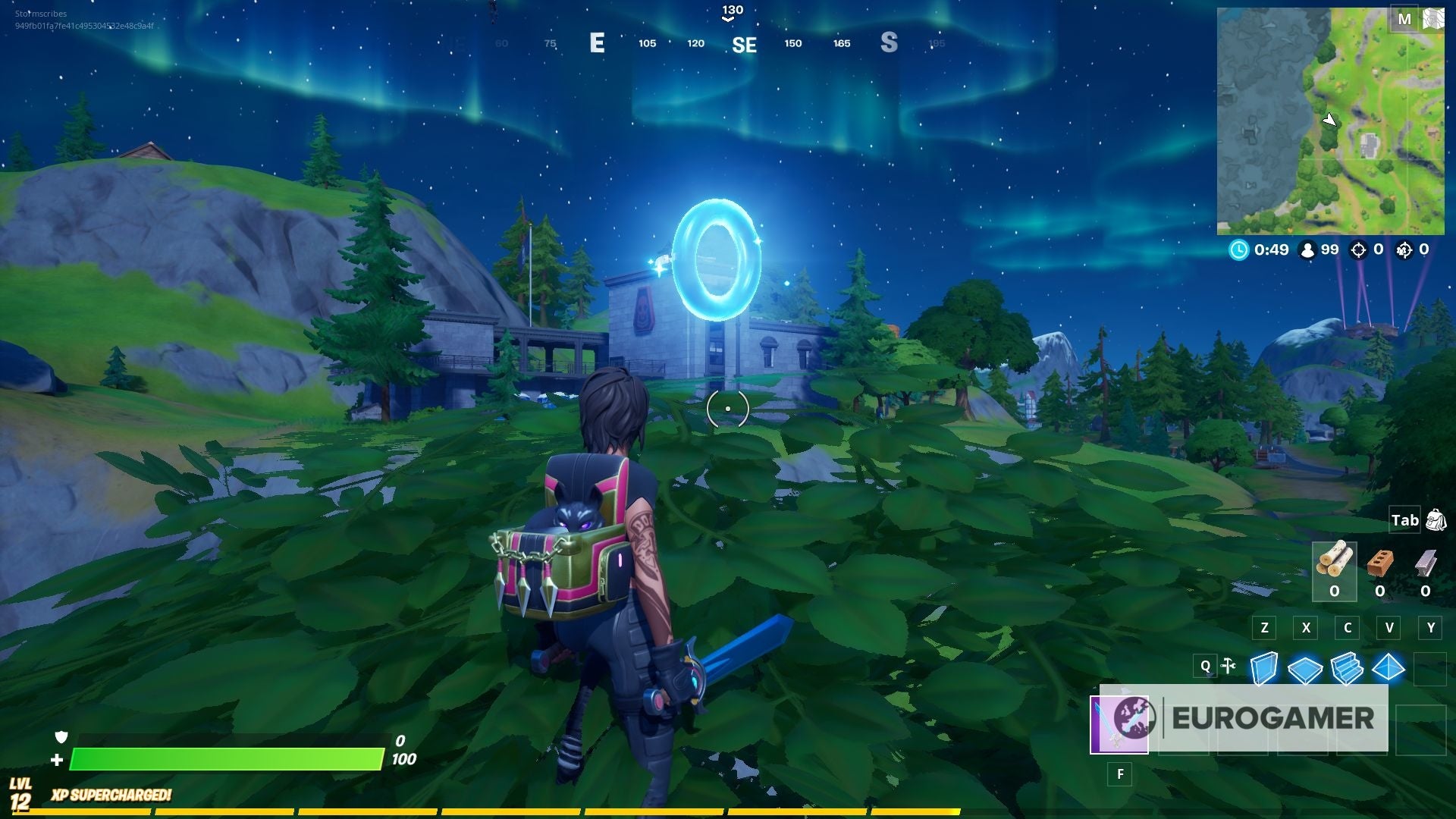 The third Floating Ring is located in D6 atop the tree that is roughly in the middle of the top half of this section of the map.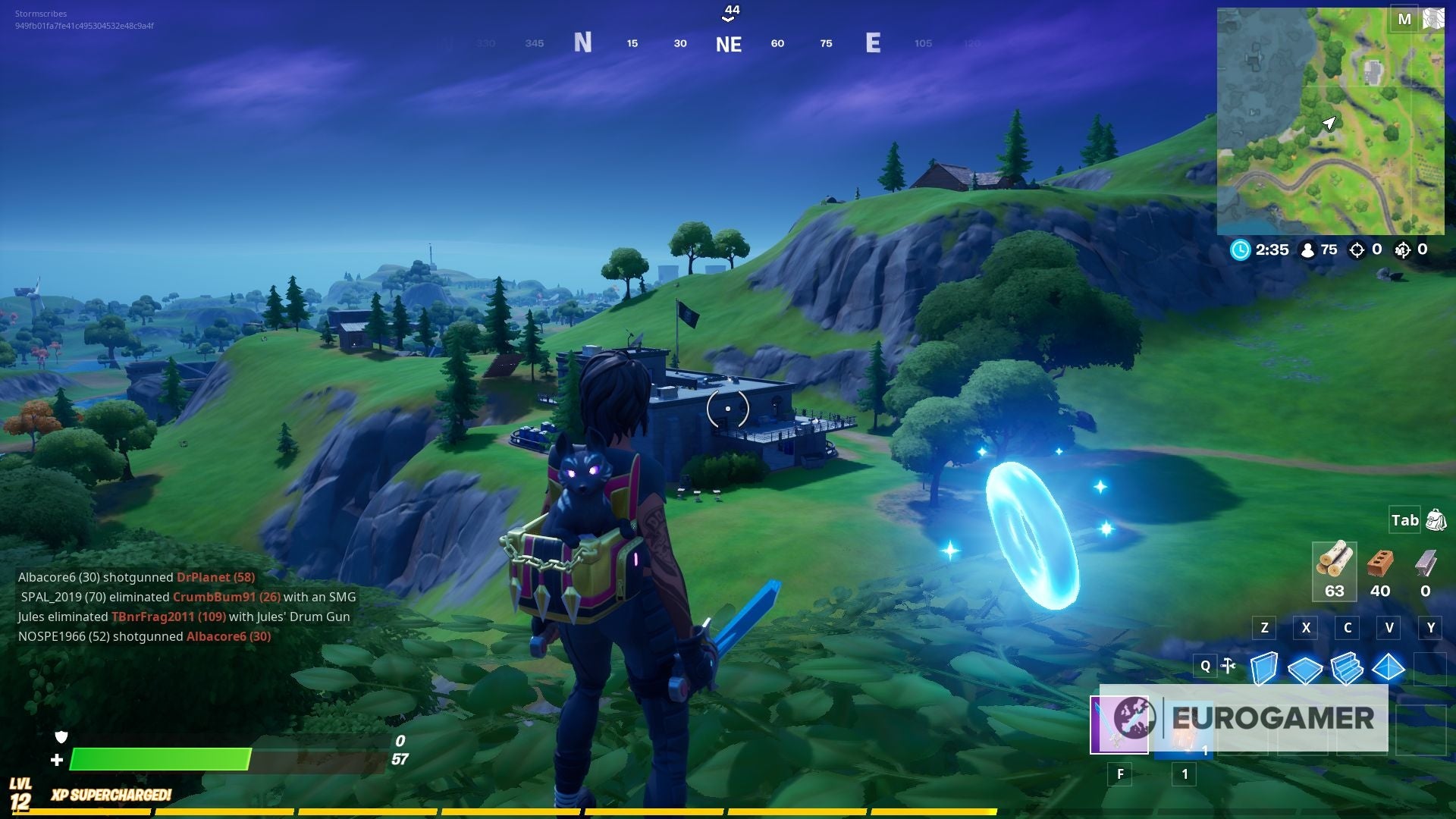 Looking from south-west from your position atop the tree containing the third Floating Ring and you'll be able to see a tree standing next to a small hill.
At the top of this tree you'll find the fourth Floating Ring; you can either try your luck gliding over to this tree or create a series of platforms and stairs to reach it.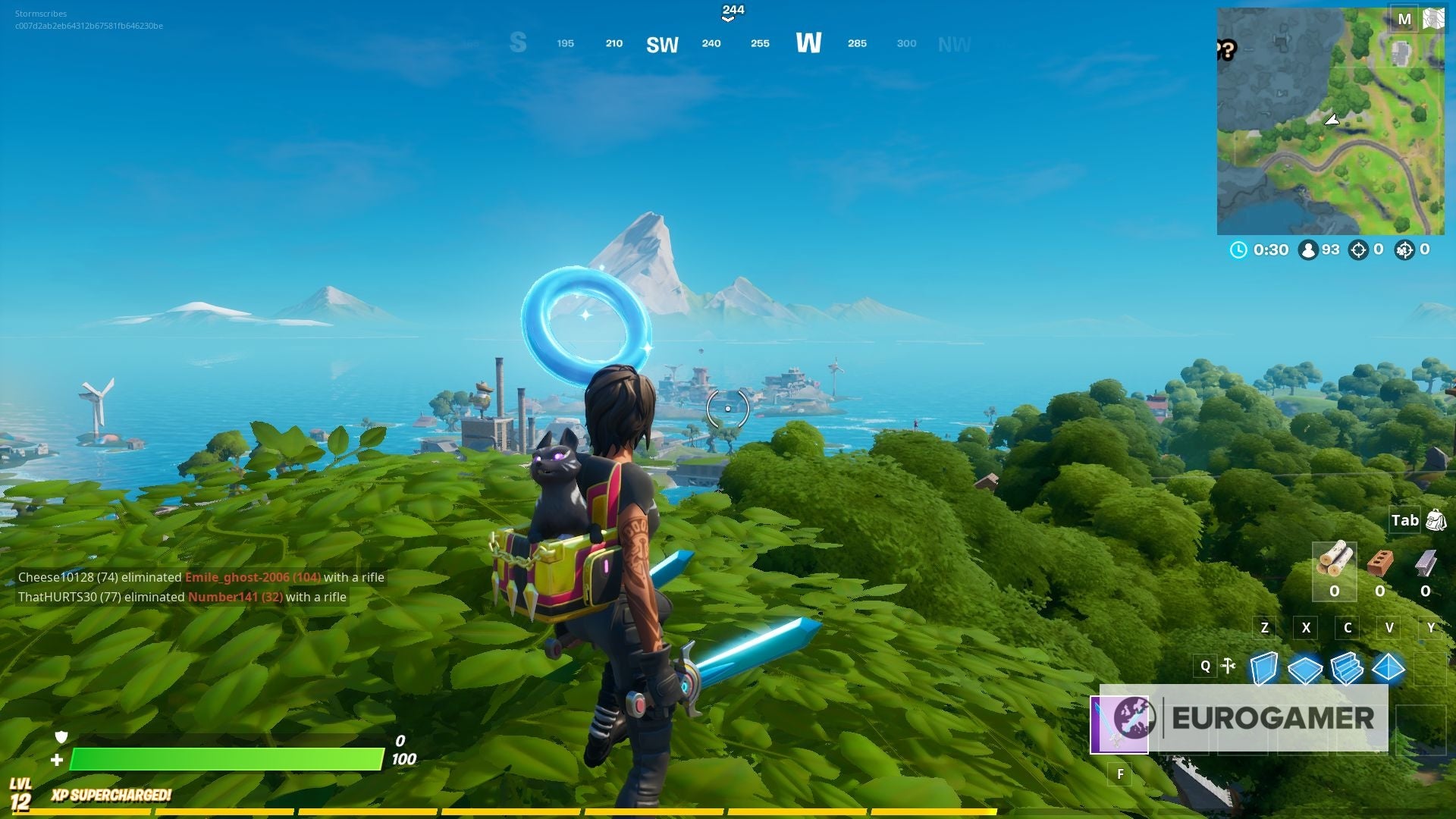 The fifth and final Floating Ring is located atop of a tree in D6, which is just south-west of the small cavern part in Weeping Woods.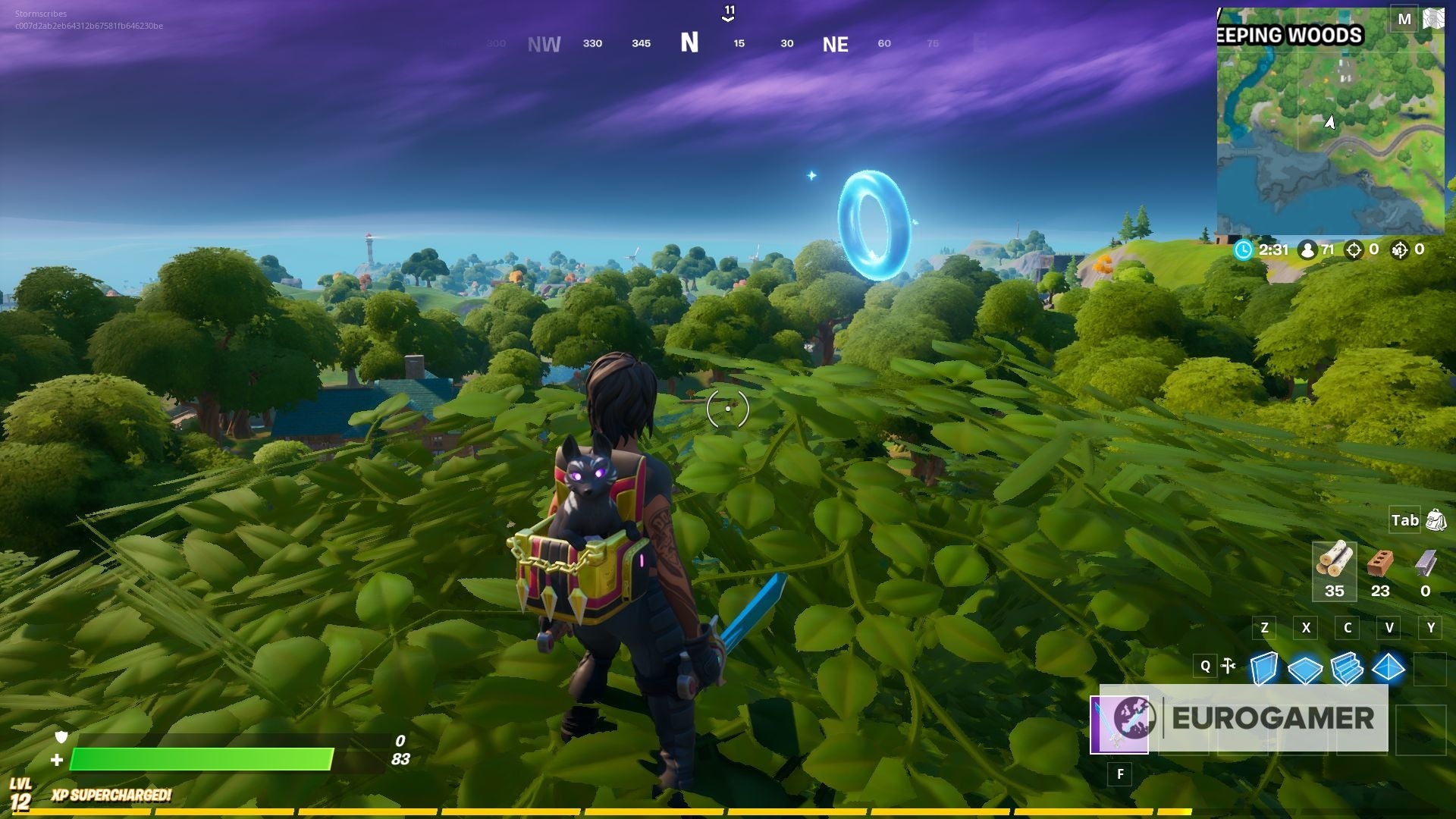 Good luck hunting down these Floating Rings and, remember, you need to touch the Floating Rings to complete this challenge.
If you want to learn more about this new season of Fortnite, check out our Season 3 Battle Pass skin page and other challenges, including finding the Balls of Yarn at Catty Corner and more Floating Rings in Pleasant Park and Lazy Lake.