Fortnite Spirit Vessel locations: How to recover the Spirit Vessel using a Shadow Stone and return it to the Oracle in Fortnite
It's time to consult the spirits.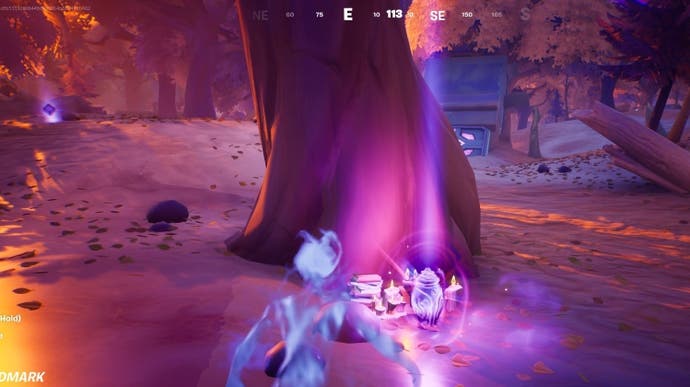 Recovering the Spirit Vessel using a Shadow Stone and returning the Spirit Vessel to the Oracle are the second and fifth quests in the second Dark Jonesy punchcard in Fortnite Chapter 2 Season 8.
Before you can attempt them, you need to know the Spirit Vessel locations and know exactly what a Shadow Stone is. First, however, you need to find the scrolls in the IO bases.
Completing both of these quests for the first time will reward you with 30k XP, which will help you unlock more Battle Stars for the Season 8 Battle Pass, and you'll receive a small amount of XP upon any repeats.
---
Note this particular challenge is no longer able to be completed. What's new? Chapter 4 Season 2 has arrived! New additions include the Grind Rails and Kinetic Blades, along with the new Battle Pass, character collection and Eren Jaeger skin. It's a good idea to know how to get XP fast in Fortnite.
---
On this page:
Spirit Vessel locations in Fortnite explained
You only need to recover one of the two Spirit Vessel for this quest and, as you can see on the Fortnite map below, they're located in Weeping Woods and west of Dirty Docks.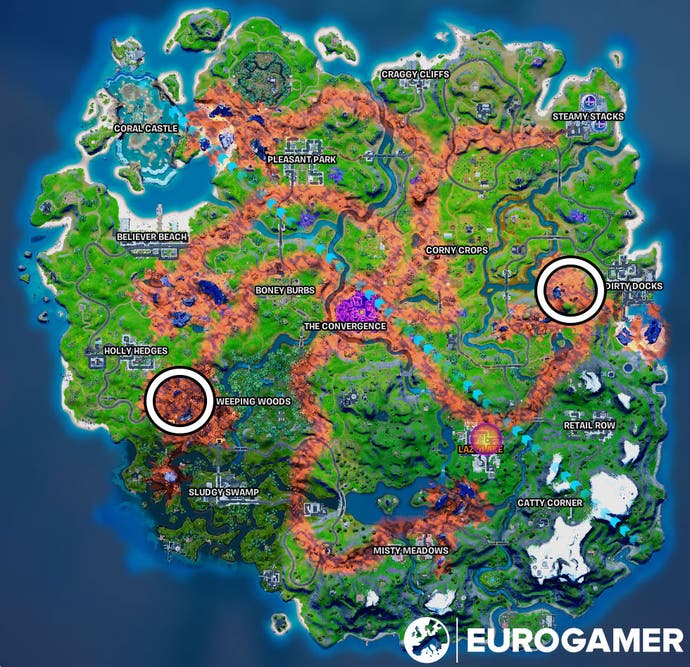 It's important to remember that, to unlock this quest, you must find the scrolls in the IO Bases and ensure you use a Shadow Stone before looking for either of the Spirit Vessels.
Without the Shadow Stone, the Spirit Vessels won't appear, so you won't be able to recover them!
Fortnite Spirit Vessel location in Dirty Docks
If you want to collect the Spirit Vessel near Dirty Docks, you need to head to the alien crash site located to the west of this landmark.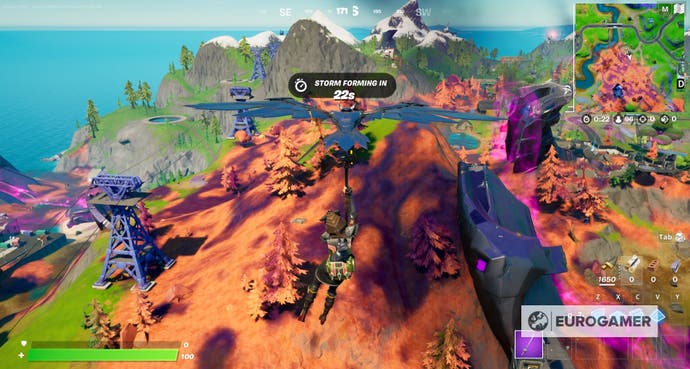 Here you'll find a number of Shadow Stones, while the Spirit Vessel itself is located close to the large blue pylon on a small section of stones.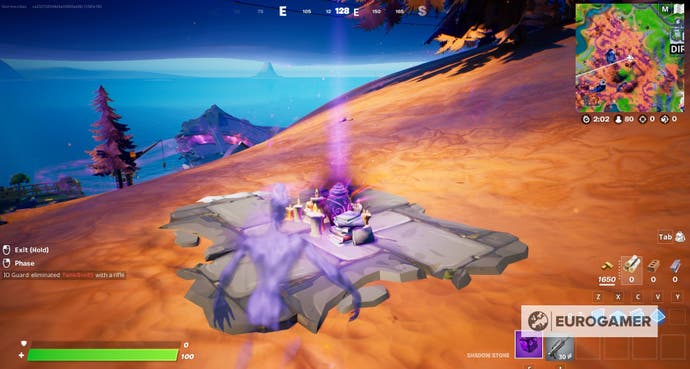 Once you've recovered the Spirit Vessel, you'll be able to complete the next quest - touch a cube - and, after that, destroy the Corruption Cluster and all Corruption Fragments.
Fortnite Spirit Vessel location in Weeping Woods
If you instead want to recover the Spirit Vessel in Weeping Woods, you need to head to the western side of this landmark where a part of the mothership crashed.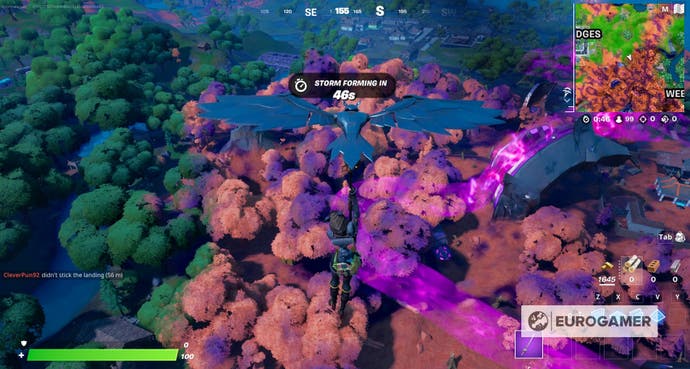 In this location, you can find the Spirit Vessel just to the west of where Grim Fable stands, with some nearby Shadow Stones.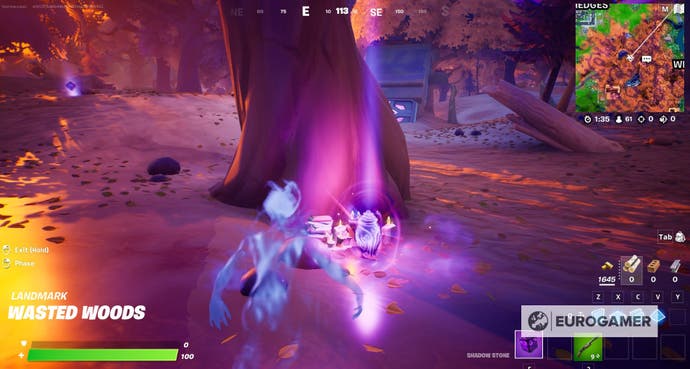 We recommend visiting this location if you want to complete this quest quickly, because the Shadow Stones are typically located closer to this Spirit Vessel than the one near Dirty Docks.
After completing this quest, you need to touch a cube and destroy both a Corruption Cluster and all the Corruption Fragments.
---
Fortnite Chapter 4 Season 4 is here! To help you get started with this heist themed season, we have guides on how to alert a Securitry Camera, secure data from Forecast Towers and destroy weakened walls or security gates. There's also a new Victory Umbrella! Meanwhile, learn what the best weapons are, the current Augments, how to get XP fast, use the best PC settings and earn a Victory Crown.
---
How to recover the Spirit Vessel using a Shadow Stone in Fortnite explained
Once you've decided which Spirit Vessel you wish to recover for this Fortnite challenge, you need to use a Shadow Stone.
Shadow Stones are the small, purple, cube-like objects you've probably seen in certain areas of the Fortnite map throughout Season 8. Using one of these stones, transforms you into a purple ghost and allows you to move far faster than normal.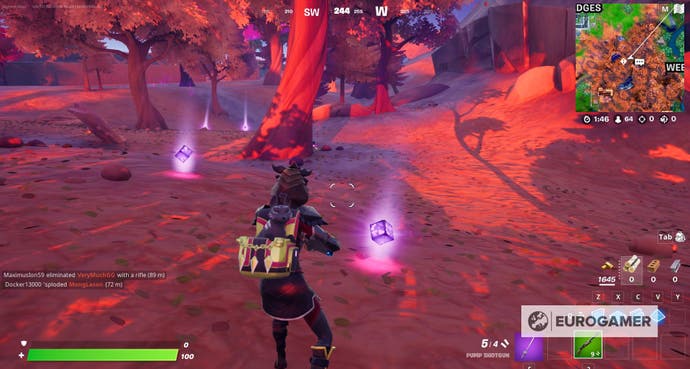 Remember - the effects of a Shadow Stone only lasts for a short period of time, so try to grab one close to the Spirit Vessel. Thankfully, there are a large number of Shadow Stones across the Fortnite map and they're quite easy to spot.
You can only recover the Spirit Vessel if you're currently in the ghostly form brought on by the Shadow Stones, so make sure you pick one up before going vessel hunting.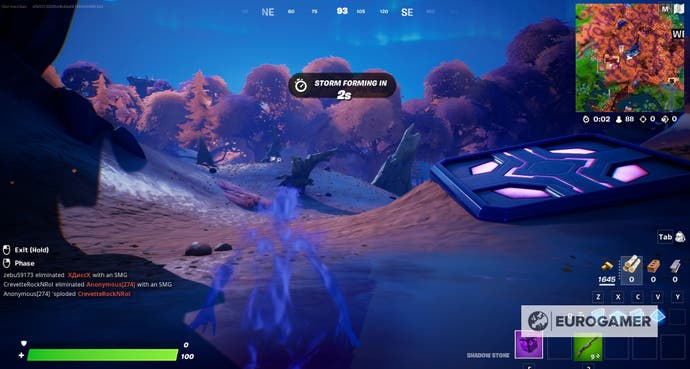 How to return the Spirit Vessel to the Oracle in Fortnite explained
Once you've touched a cube and destroyed both a corruption cluster and its fragments, it's time to return the Spirit Vessel to the Oracle.
The Oracle is, of course, Dark Jonesy, and to complete this quest you simply need to return to him at Steamy Stacks and click through his dialogue until the quest is complete.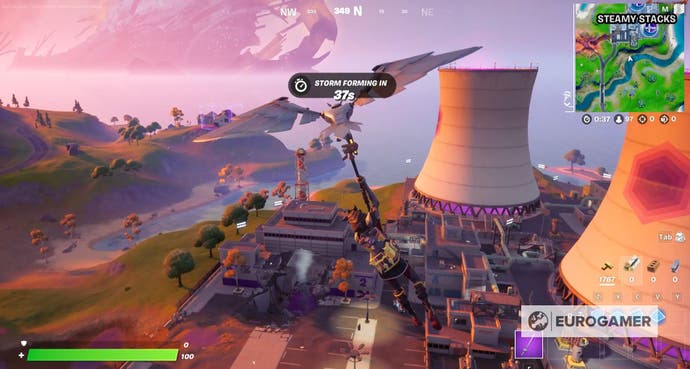 Like all of the other quests in this line, you'll receive 30k XP the first time you complete this and a small amount of XP if you repeat it.
If you'd like to learn more about Season 8 of Fortnite, check out our pages on the Battle Pass, Sideways weapons, scroll locations, Caretaker's footprint locations, colour bottle locations and Sideways encounters.