Fortnite - Panther's Prowl location: Where to find the Black Panther statue
Where to find the Black Panther statue in Fortnite.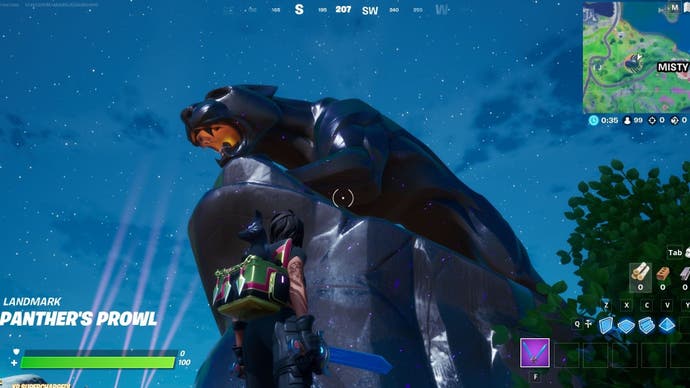 Panther's Prowl was added to the Fortnite map in tribute to Chadwick Boseman, the actor who played Black Panther, after his death in late August 2020.
Visiting Panther's Prowl is now one of the challenges you can complete for Fortnite Season 4 and follows this season's tradition of having Marvel themed challenges.
Completing this challenge will earn you XP, which will help you unlock new Fortnite Chapter 2 Season 4 Battle Pass skins.
---
Note this particular challenge is no longer able to be completed. What's new? Chapter 4 Season 2 has arrived! New additions include the Grind Rails and Kinetic Blades, along with the new Battle Pass, character collection and Eren Jaeger skin. It's a good idea to know how to get XP fast in Fortnite.
---
Panther's Prowl location in Fortnite explained
To find Panther's Prowl is located in E7 on the Fortnite map, which is to the west of Misty Meadows.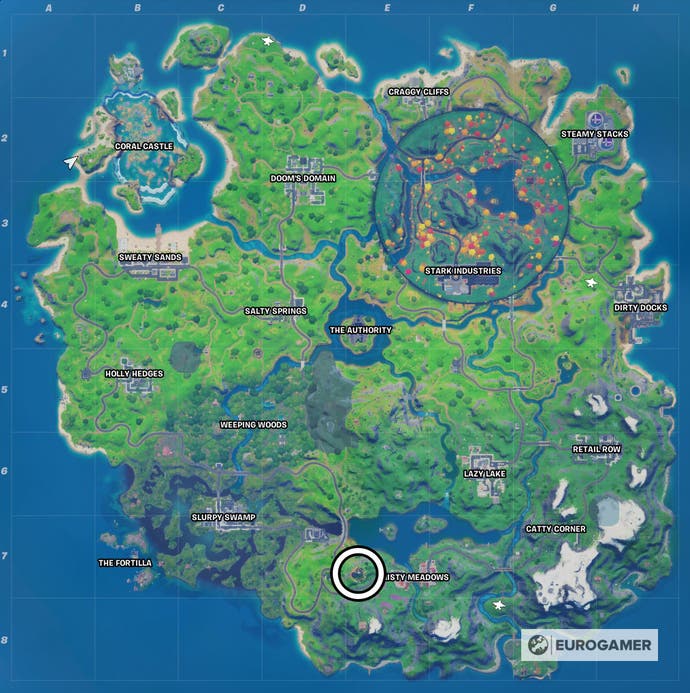 To complete this challenge all you have to do is either run up to or land by Panther's Prowl.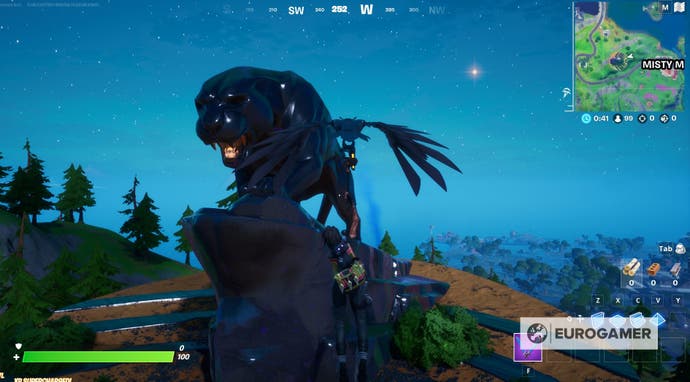 We recommend landing at the statue, because, not only will it allow you to complete the challenge quickly, but, thanks to its height, you'll have a good view of the surrounding area. This means that you can easily spot any oncoming players and make a quick escape if necessary.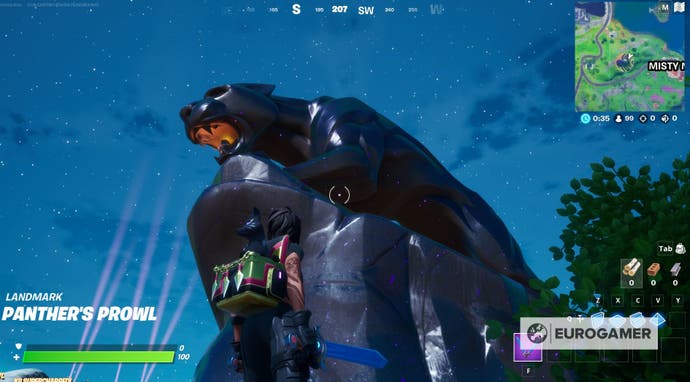 Once you've completed the challenge, we recommend either heading east into Misty Meadows or north to Weeping Woods. Both of these locations are great for finding loot, especially rare weapons, and you'll be able to properly prepare yourself for the rest of the match.
---
Fortnite Chapter 4 Season 2 is here and with it comes Force Abilites and Lightsabers in the Star Wars 2023 event and a new selection of Battle Pass skins! Take a look at the Eren Jaeger skin too! If this is something you want, take a look at our challenge guides that show you the Jaeger's Family Basement location, plus how to find and use ODM Gear. Don't forget to complete the new challenges, including winning arcade games, knocking back players with the Kinetic Blade, shooting targets while on a Grind Rail and restoring health or shields on a Grind Rail. Meanwhile, learn what the best weapons are, new map changes, how to get XP fast, use the best PC settings, earn the Victory Umbrella and earn a Victory Crown.
---
If you want to learn more about Fortnite Season 4, we recommend checking out our Season 4 Battle Pass skins, Wolverine challenges and Quinjet patrol guides.