Fortnite - Ice machine locations: Where to find ice machines explained
Cool.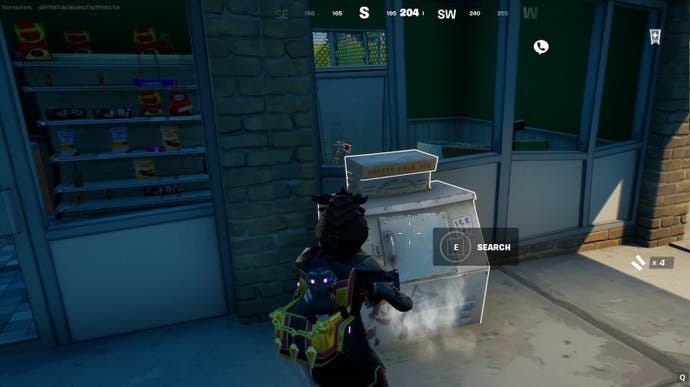 Ice machines in Fortnite Chapter 2 Season 8 are a source of healing items.
Thanks to an update in September 2021, you'll also now receive XP for the Season 8 Battle Pass every time you open an ice machine.
You'll also need to open one ice machine for the Big Mouth punchcard, so it's a good idea to start this questline before you go hunting for one of these machines.
When you're ready, however, it's a good idea to know some of the ice machine locations across the Fortnite map.
---
Note this particular challenge is no longer able to be completed. What's new? Chapter 4 Season 2 has arrived! New additions include the Grind Rails and Kinetic Blades, along with the new Battle Pass, character collection and Eren Jaeger skin. It's a good idea to know how to get XP fast in Fortnite.
---
Ice machine locations in Fortnite explained
When searching for ice machine locations in Fortnite, it's important to remember that, like chests, ice machines are not guaranteed spawns. Due to this, an ice machine you find in one match might not appear in the same location in another.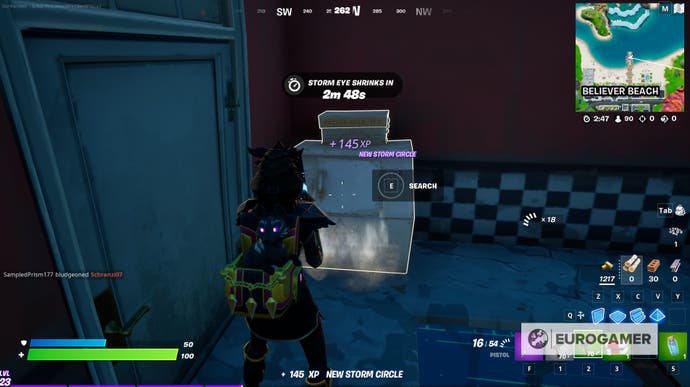 For this reason, it's a good idea to know the rough location of several ice machines and, on the map below, you can see some of these spots.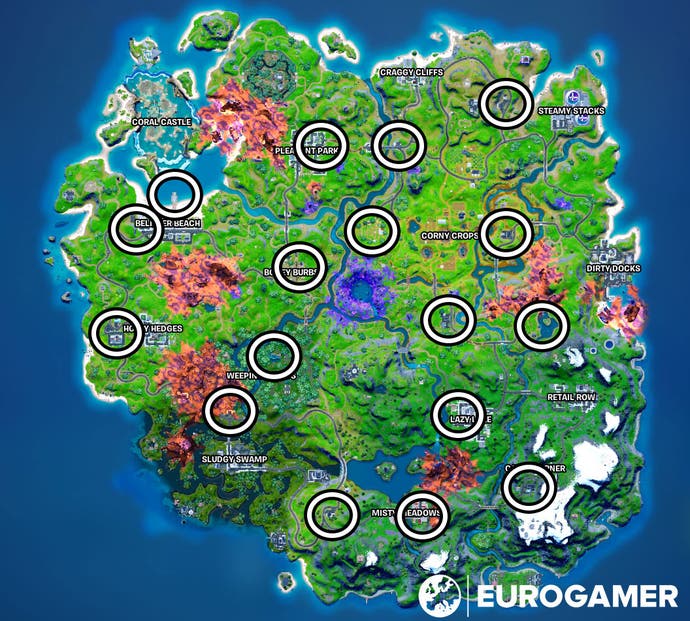 ---
Fortnite Chapter 4 Season 2 is here and with it comes Force Abilites and Lightsabers in the Star Wars 2023 event and a new selection of Battle Pass skins! Take a look at the Eren Jaeger skin too! If this is something you want, take a look at our challenge guides that show you the Jaeger's Family Basement location, plus how to find and use ODM Gear. Don't forget to complete the new challenges, including winning arcade games, knocking back players with the Kinetic Blade, shooting targets while on a Grind Rail and restoring health or shields on a Grind Rail. Meanwhile, learn what the best weapons are, new map changes, how to get XP fast, use the best PC settings, earn the Victory Umbrella and earn a Victory Crown.
---
If you're in desperate need of an ice machine, we recommend visiting one of the petrol stations. This is because, if there isn't an ice machine present, you can jump in a nearby car and travel to the next petrol station.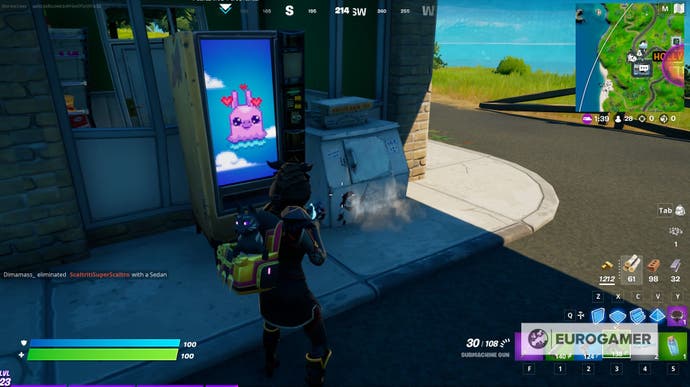 You might also find an ice machine inside the lodges in Weeping Woods, the various restaurants found across the Fortnite map and landmarks like Risky Reels.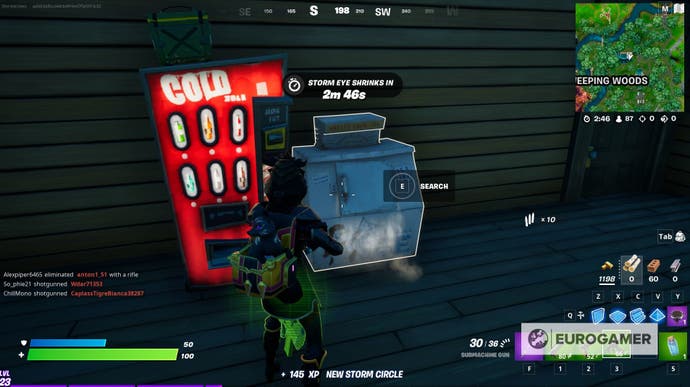 If you'd like to learn more about Season 8 of Fortnite, then check out our guides on the Season 8 Battle Pass, Sideways encounters, colour bottle locations and Sideways weapons.