Fortnite Beach Ball locations explained: Where to bounce a Giant Beach Ball in different matches in Fortnite
Where to visit Giant Beach Ball locations in Fortnite.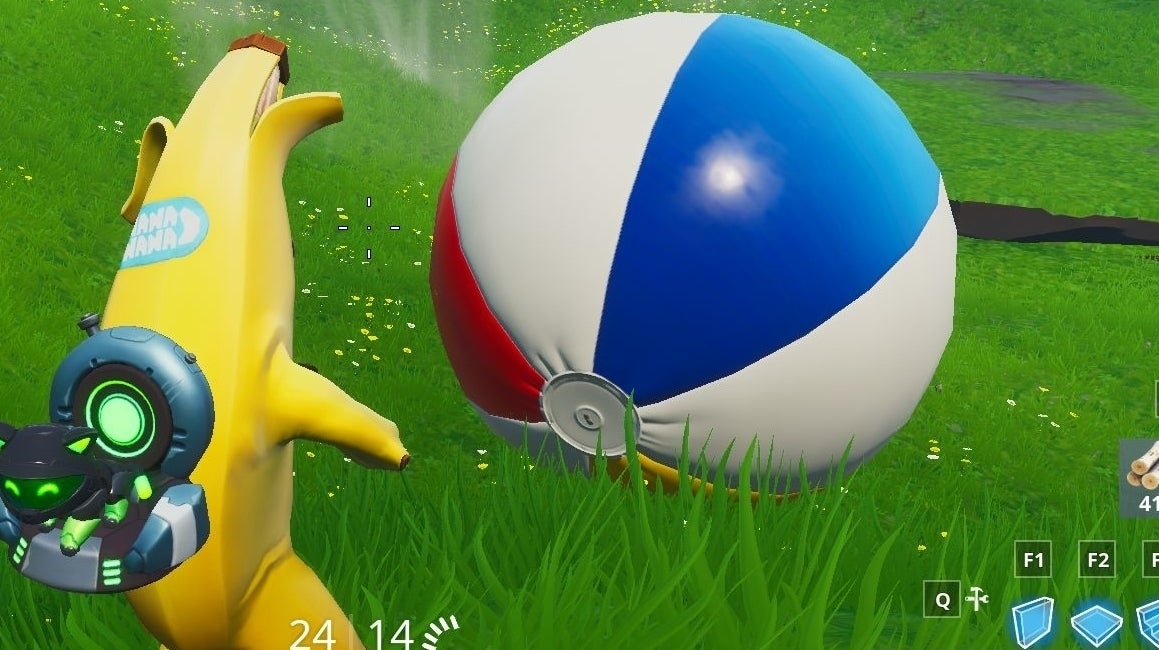 Fortnite Giant Beach Ball locations at a glance
Giant Beach Ball locations aren't obvious at first - they aren't visible from the Battle Bus, and aren't near the other 14 Days of Summer challenge locations, such as Beach Party locations.
That said, when you see one, you know what you're looking for - they are around 3-4 the height of your character, and are hard to miss!
Here are the Fortnite Giant Beach Ball locations at a glance: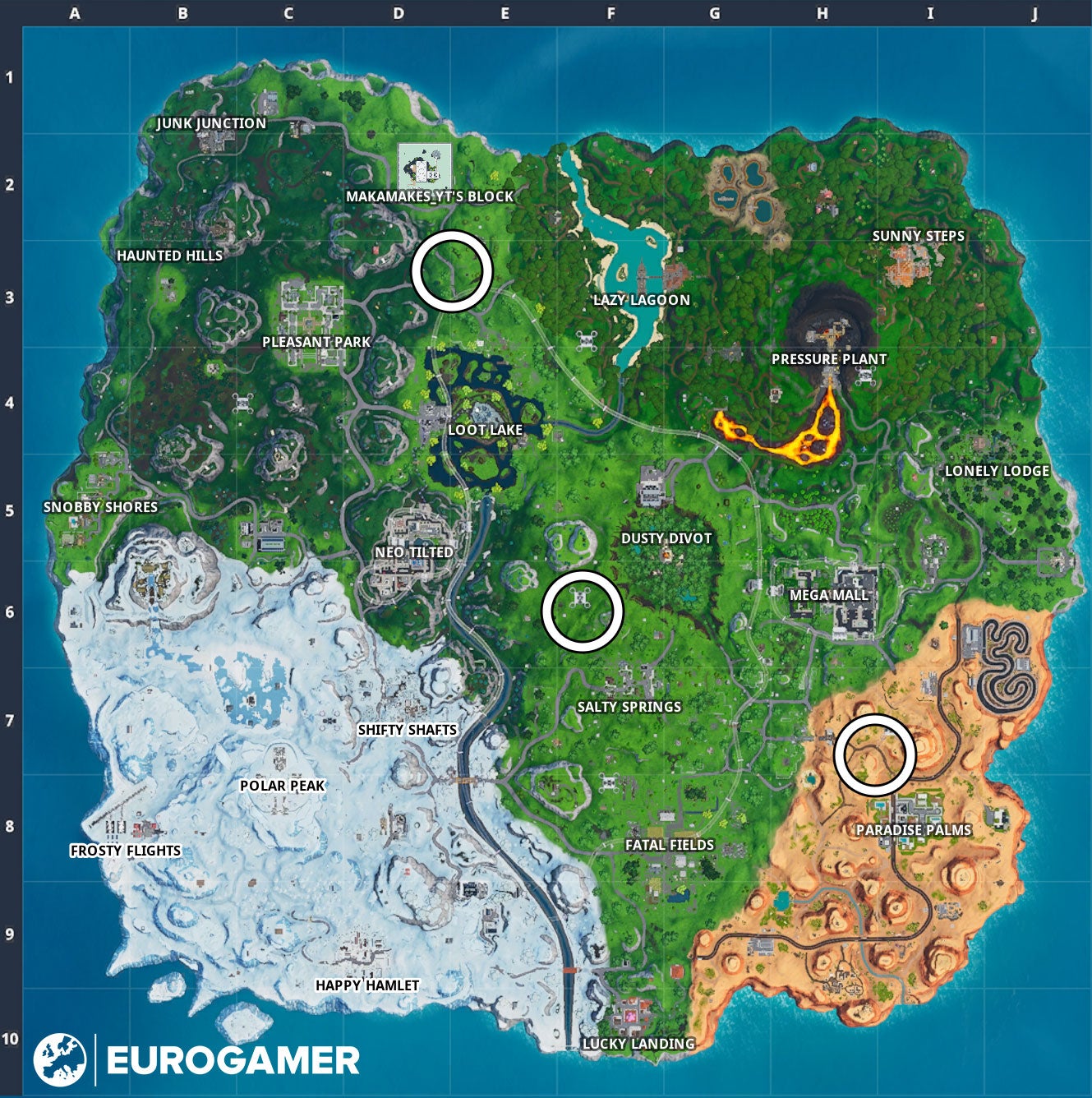 Specifically, the Fortnite Giant Beach Ball locations are:
Between The Block and Loot Lake
South-west of Dusty Divot
North-west of Paradise Palms
It's worth highlighting that due to the bouncy nature of these Giant Beach Balls, they can move if other players touch them - so if they aren't in these exact positions, take a little look around - hopefully they won't be far!
The challenge is visit any of these five over the course of five different matches - if you like, you can visit the same one five times, and it'll count each time.