Fortnite: Fly a choppa under Purple, Red and Blue steel bridges explained
Where to find these steel bridges in Fortnite explained.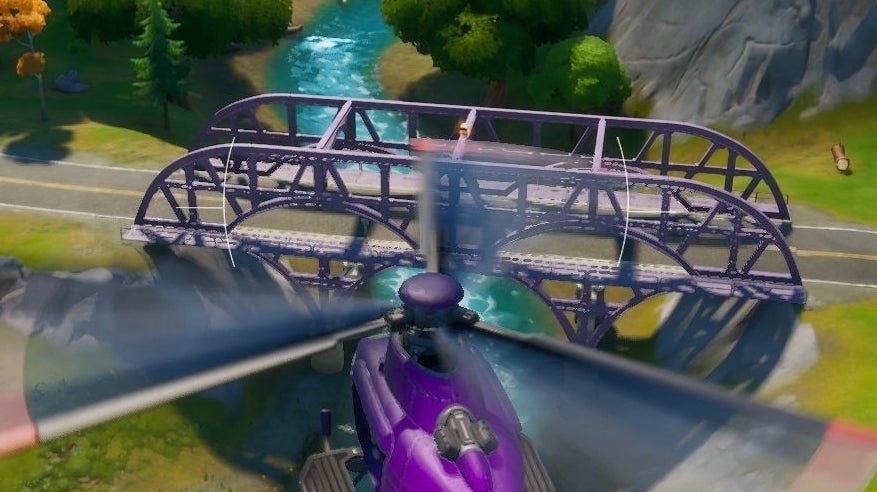 Flying a choppa under the Purple, Red and Blue steel bridges in Fortnite is one of the many challenges in Fortnite Season 2 Chapter 2.
Unlike previous challenges that see you visiting various locations around the Fortnite map, such as finding Skye's coastal campsite, this one requires you to locate a choppa first.
Completing this challenge will earn you 40,000 XP, which will help you unlock the new Fortnite Chapter 2 Season 2 battle pass skins.
On this page:
---
Note this particular challenge is no longer able to be completed. What's new? Chapter 3 Season 3 has arrived! New additions include Reality Seeds and Saplings and riding animals, along with the new Battle Pass, characters collection and map changes. It's a good idea to know how to get XP fast in Fortnite.
---
Fortnite Purple, Red and Blue steel bridges locations at a glance
The Purple, Red and Blue steel bridges can be found at these locations in Fortnite:
Since all three of these locations are landmarks, they don't appear as named locations on the Fortnite map. Instead, their names will be revealed when you enter the location.
Before you can visit these locations, however, you need to find a choppa, which are located close to, or in, the various spy bases scattered across the Fortnite map.
Once you have this choppa, all you need to do is fly it beneath all three bridges to complete this challenge.
Fortnite Blue Steel Bridge location explained
The Blue Steel Bridge can be found directly to the east of Pleasant Park in the middle of E2.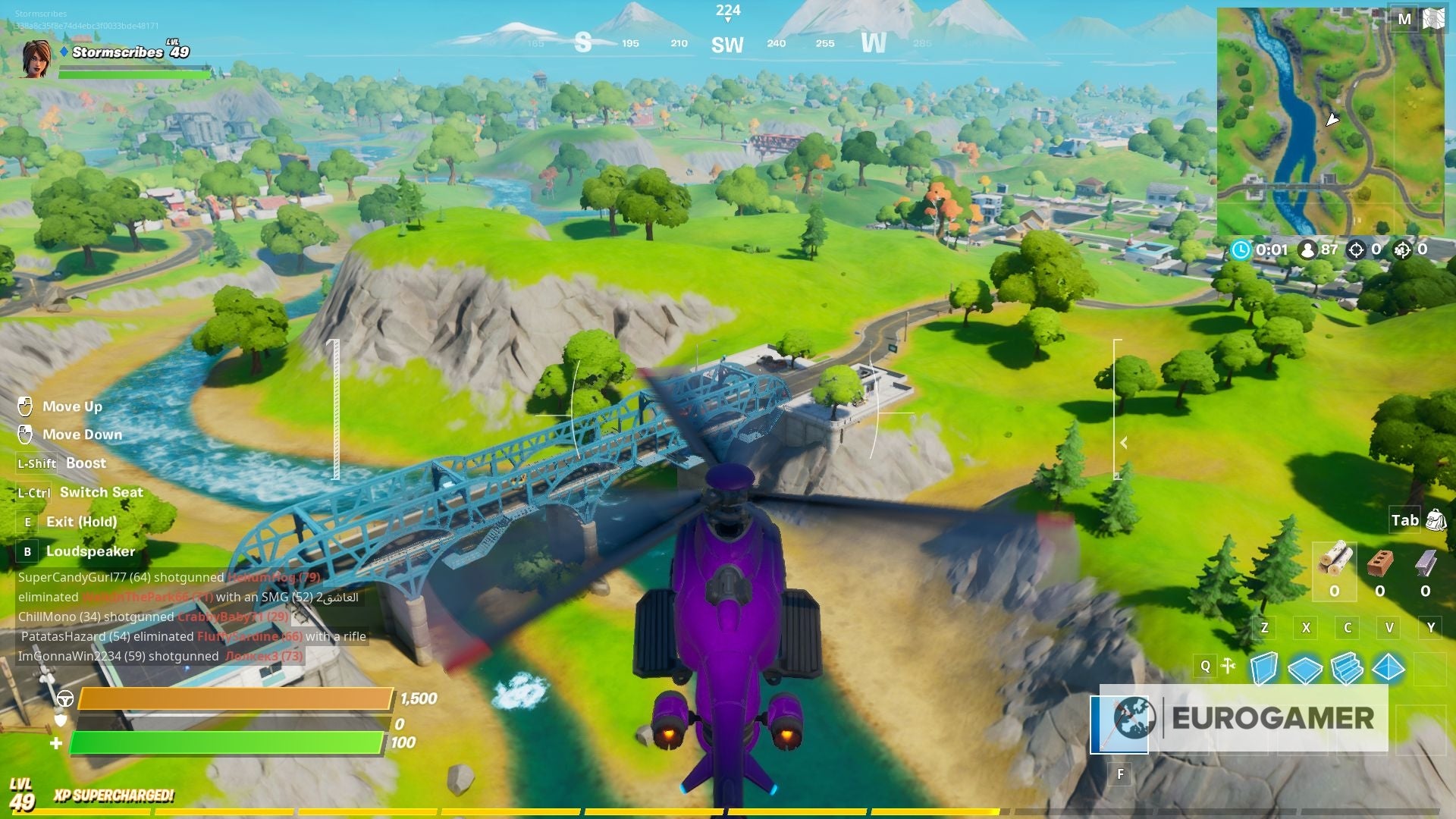 Simply head to this part of the river and fly your choppa beneath this bridge to complete this part of the challenge.