Animal Crossing Feng Shui: how to include Feng Shui in your room design plans in New Horizons explained
How to harmonise your home in New Horizons.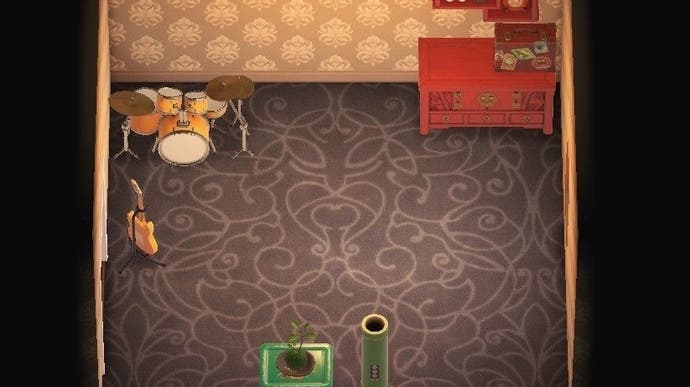 Feng Shui, like the villager friendship levels, is a hidden mechanic within Animal Crossing: New Horizons.
Based upon real Feng Shui practices, it plays a part in deciding your overall Happy Home Academy score every week. This means that the correct use of Feng Shui could be the difference between an A rank and S rank house.
Incorporating Feng Shui into your room design can, however, be a little tricky, so we've included a number of tips to help you create harmony in your home.
On this page:
What is Feng Shui?
Originating in China, Feng Shui is a traditional practise believed to help harmonize people with their surroundings, which includes placing furniture in accordance with the cardinal directions. These directions are north, south, east and west.
Feng Shui has been present throughout the Animal Crossing series as part of the Happy Home Academy evaluation and ensuring that the rooms of your house demonstrate good Feng Shui can help you rise through the HHA ranks.
Feng Shui in Animal Crossing: New Horizons explained
New Horizons uses a simplified version of Feng Shui, only using three of the cardinal directions - south, east and west - and three colours - red, green and yellow.
Each room in your house has three Feng Shui zones, which are the two sets of tiles that are adjacent to the southern, eastern and west walls. To earn the Feng Shui bonus from the Happy Home Academy you must place an item with the right colour in the right Feng Shui zone.
Below you'll find which colour corresponds to which cardinal direction and it's dedicated Feng Shui zone:
| Colour | Direction | Feng Shui zone |
| --- | --- | --- |
| Green | South | |
| Red | East | |
| Yellow | West | |
Thank you to Pinkandgrey from reddit for the help with this information.
An example of good Feng Shui would be to place the Imperial chest, which is red, within the eastern Feng Shui zone, because east is the cardinal direction for red furniture. Even though the Imperial chest exceeds the Feng Shui zone, it will still earn the Feng Shui point bonus.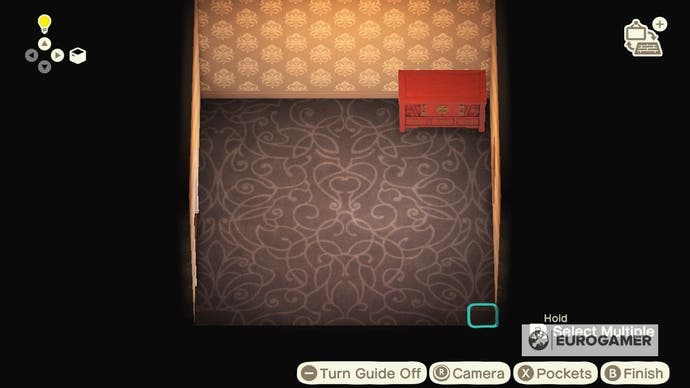 You only need to have one piece of correctly coloured furniture in each Feng Shui zone, meaning you can easily earn the Happy Home Academy points without having to sacrifice your other interior decorating plans. Wall-mounted items, like painting, do count towards the Feng Shui bonus, but both wallpaper and flooring do not.
Finally, it's important to know that since each room has three Feng Shui zones, this means there are three Feng Shui bonuses available in every room, which makes following the rules of Feng Shui essential if you want that coveted S rank from the Happy Home Academy.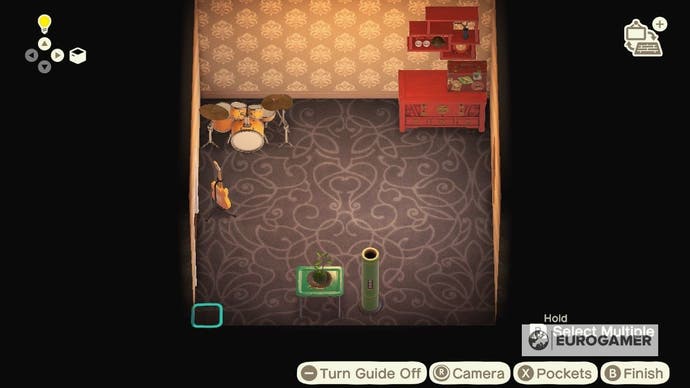 How to implement Feng Shui without ruining your house design in Animal Crossing: New Horizons
You might be worried that implementing Feng Shui throughout your house might confine you to certain room layouts, but, thanks to the variety of wall-mounted furniture in New Horizons, you can easily apply Feng Shui to your home.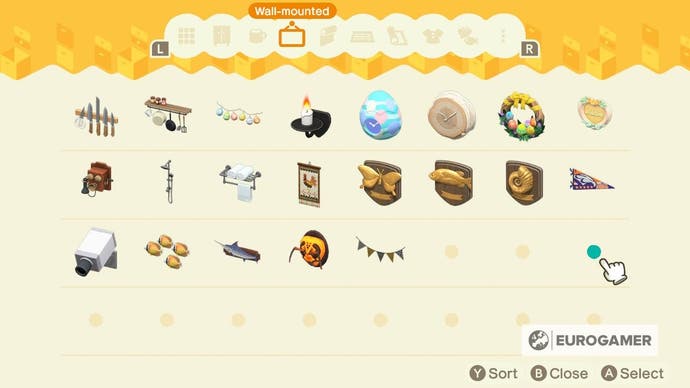 By placing items like the Butterfly-fish model, which is yellow in colour, on the correct wall, western in this case, you can easily earn the basic bonus points for one of the Feng Shui zones in that room.
The easiest way, however, to earn the basic Feng Shui bonus is to craft three copies of the Potted ivy furniture piece, which, for the cost of two Customization kits, can be coloured either red, green or yellow. This means that you can place one of these Potted ivies in the correct Feng Shui zone with the correct colour and earn the point bonus.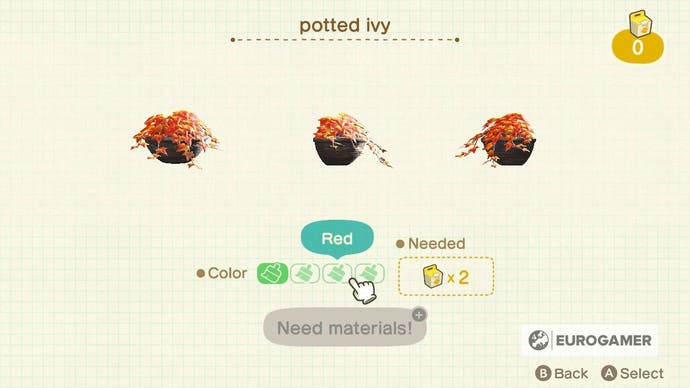 To craft one Potted ivy, you need:
5x Clump of weeds
5x Clay
You can continue to add correctly coloured furniture in the right Feng Shui zones to increase the amount of points you receive from the Happy Home Academy, but, if you're just after that small bonus, then wall-mounted items are the way to go.
---
The Animal Crossing 2.0 update and Happy Home Paradise is here! We can help you with the new additions - including where to find Brewster, Gyroids, new villagers, ordinances, new fences, storage shed, new hairstyles, Froggy Chair, group stretching and Kapp'n boat tours. Cooking is now unlockable, so you need to know how to make both flour and sugar, as well as how to grow carrots, potatoes and tomatoes. Meanwhile, if you're new to Animal Crossing, our New Horizons tips can help with the basics. From the off, there's fish and bugs to catch, flowers and fruit to grow with. One long term goal is building your Happy Home Academy score. Finally, you need tools such as the new ladder and vaulting pole to fully explore.
---
The purpose of Feng Shui in Animal Crossing: New Horizons explained
The only purpose for Feng Shui currently in New Horizons is increasing your Happy Home Academy ranking.
This is due to the luck mechanic being absent from New Horizons. There is a chance that the luck mechanic might be patches into the game as part of a future update, like how the art gallery was, but, for now, we'll simply have to wait and see.