Fortnite Ghost trap locations: Where to deploy a Ghost Trap in Fortnite
Now you're a Ghostbuster!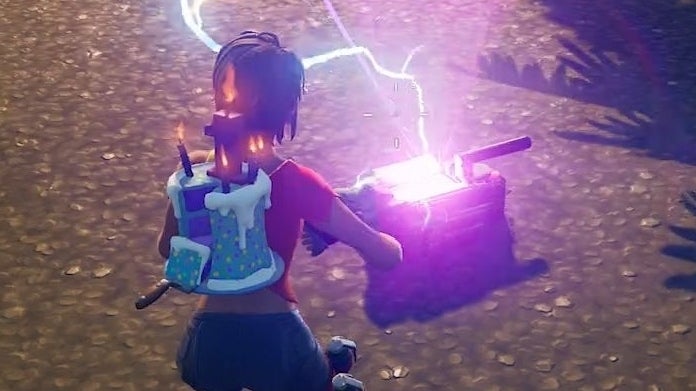 Fortnite's Ghost Trap is the final step in the Containment Specialist questline.
Coming after Mini-puft locations, Seismograph locations and Ghostbusters signs, you'll have to deploy a single Ghost Trap somewhere on the map.
Thankfully, there are plenty of locations to deploy one - and we will recommend three locations close to one another in case you need some options during a particularly heated match.
---
Note this particular challenge is no longer able to be completed. What's new? Chapter 3 Season 3 has arrived! New additions include Reality Seeds and Saplings and riding animals, along with the new Battle Pass, characters collection and map changes. It's a good idea to know how to get XP fast in Fortnite.
---
Fortnite Ghost Trap location: Where to deploy a Ghost Trap in Fortnite
You can place a Ghost Trap across a large number of named locations across the map: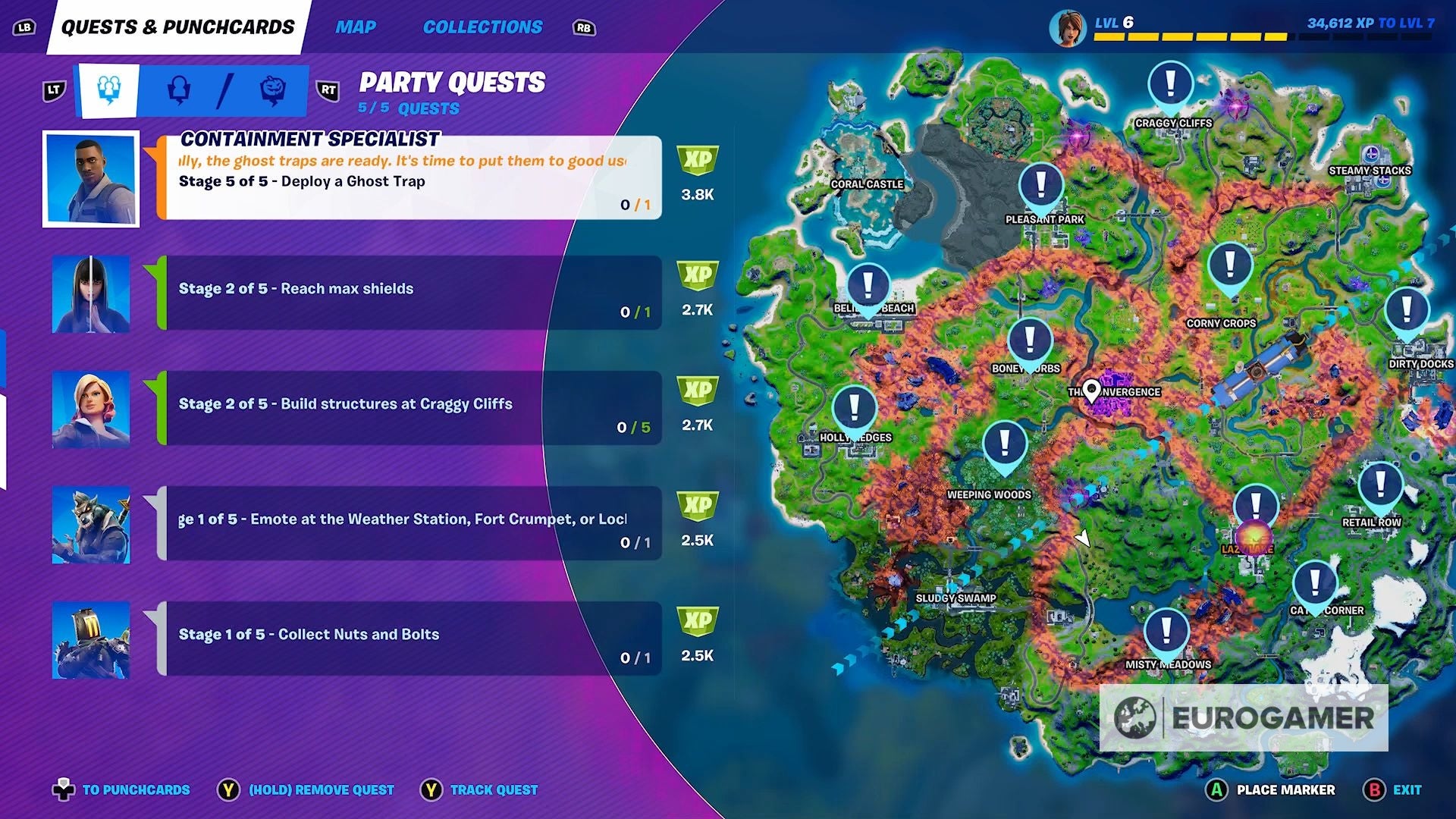 It's important to note that these locations aren't 100% exact, but, if you place a marker on the map where the exclamation marks point, you'll find yourself reasonably close to the location.
To save you searching, here are three Ghost Trap locations in the south-east of the map. You only need to deploy one, but in the event the location you start with is crowded with players, all three of these locations are connected by road - meaning you can reach the next within 30 seconds by car.
In Misty Meadows, there is a Ghost Trap located on the bridge in the middle of the location: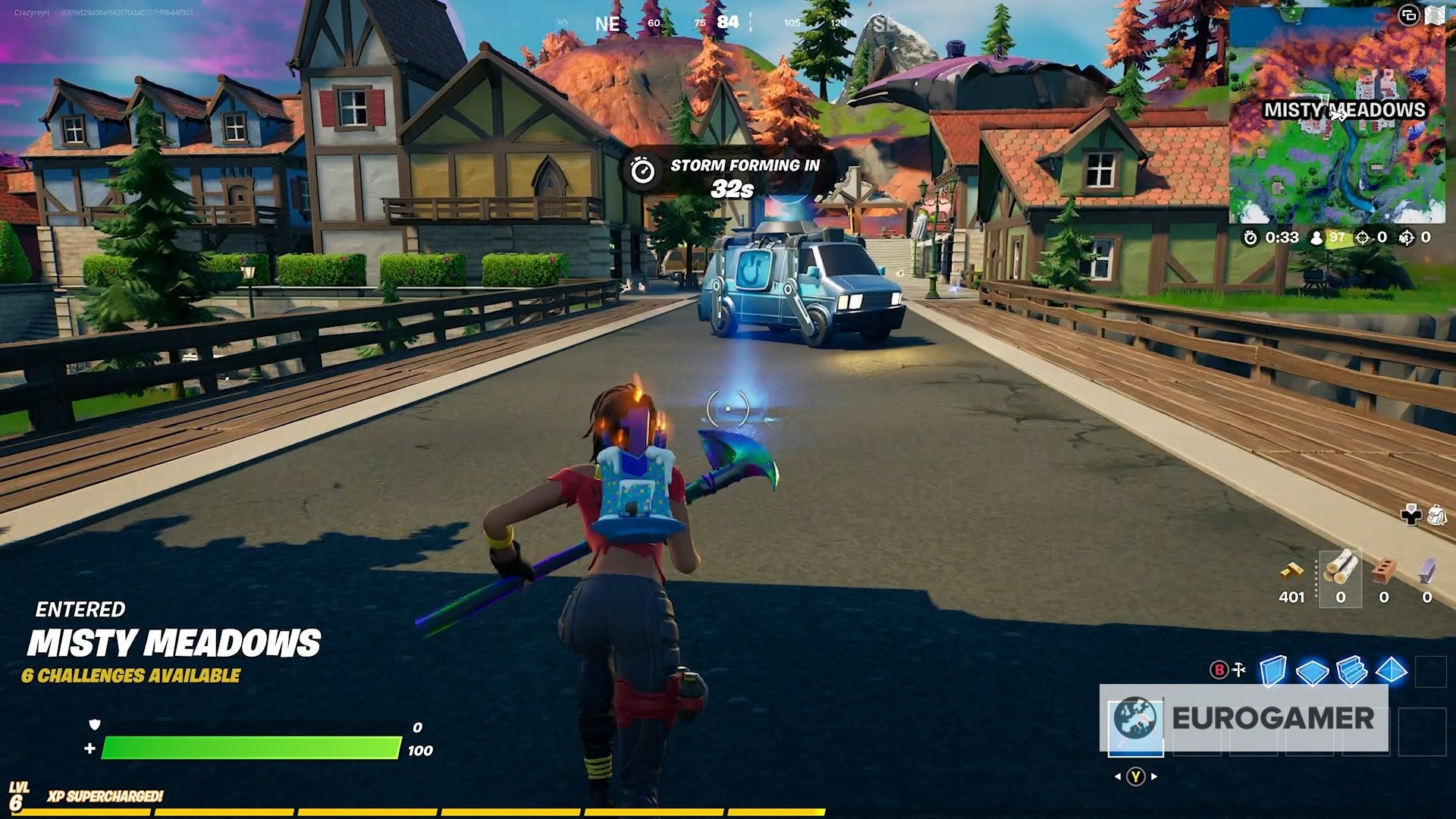 In Catty Corner, there is a road running through the middle of the location. You'll find it on the bend, just north of the garage: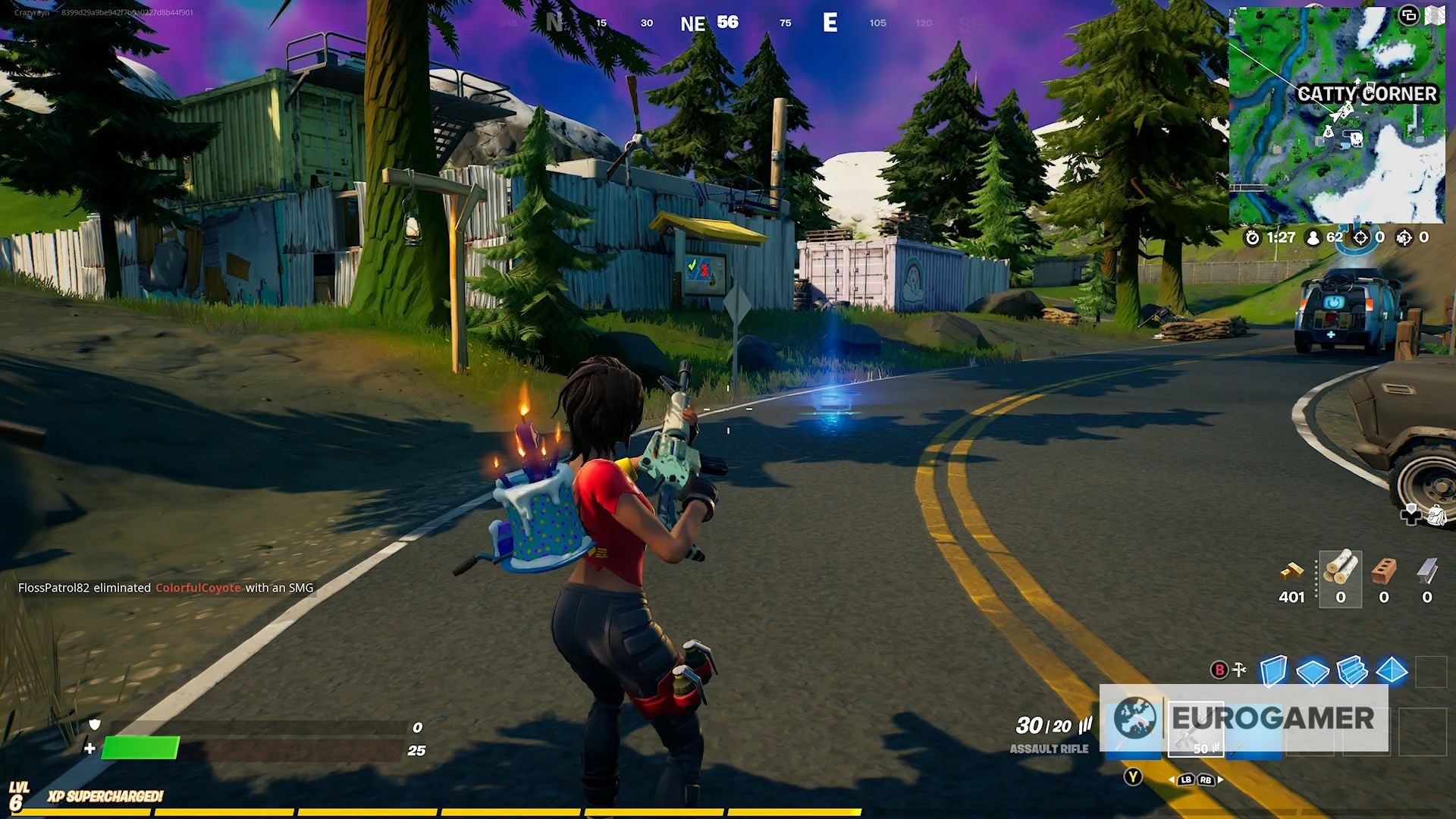 In Retail Row, there is a number of stores on the east side of the location. You'll find the ghost trap location in the car park: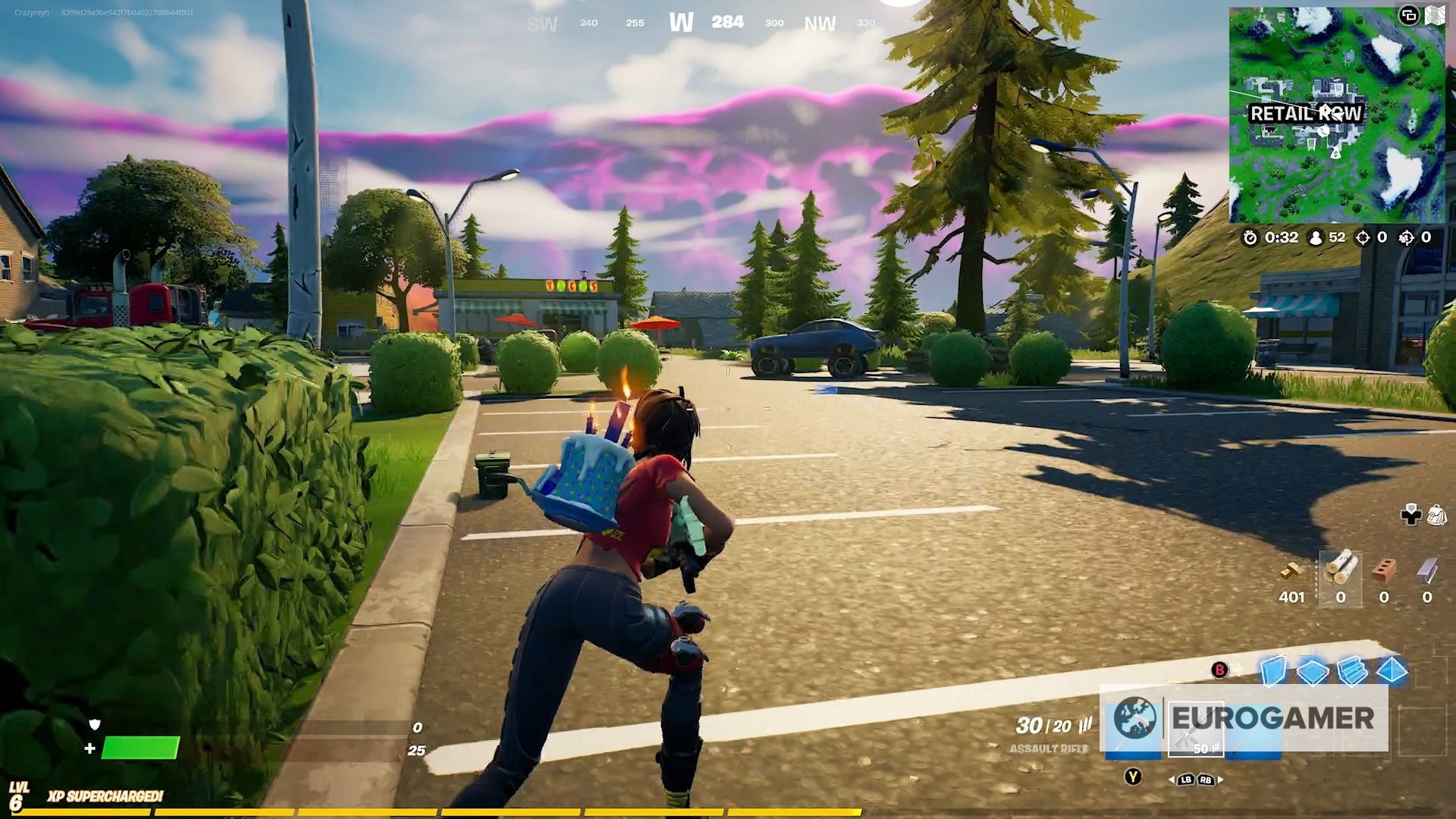 ---
Fortnite Chapter 3 Season 4 is here and with it comes a new Battle Pass! This season has introduced EvoChrome weapons, Chrome Splash locations and the ability to phase through walls. There are also new vault locations and map changes. The Paradise quests are this season's storyline challenges, including destorying Chrome objects to collect Chrome anomalies. Make sure to check out the upcoming The Herald skin too! Meanwhile, learn how to get XP fast, earn the Victory Umbrella and Victory Crowns.
---
Choose any of the above - or another in the map at the top of this section - to complete the challenge. This will also complete the Containment Specialist questline, giving you the No Ghost backbling.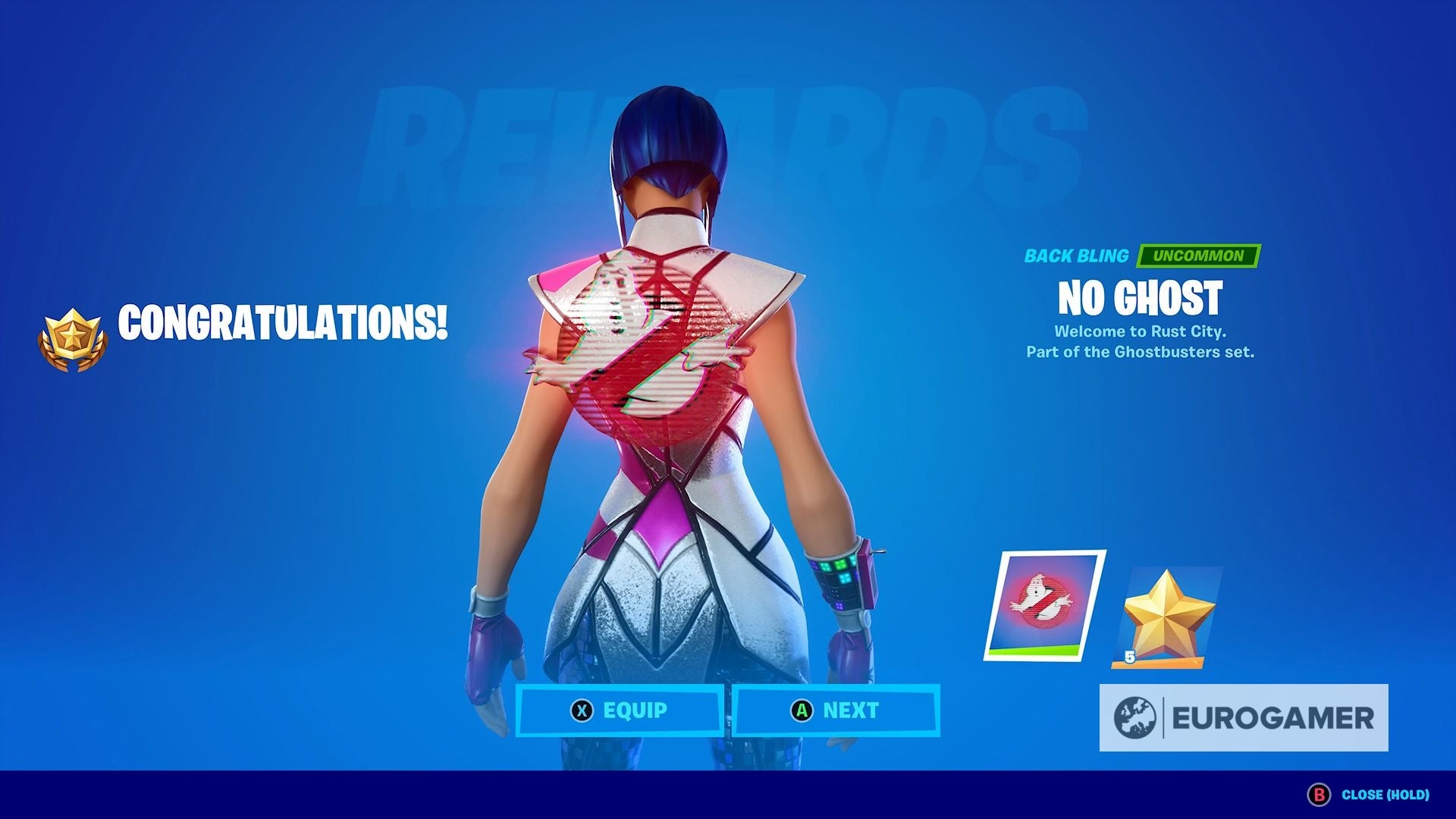 If you'd like to learn more about Season 8 of Fortnite, check out our pages on the Season 8 Battle Pass, colour bottle locations, Sideways encounter and Sideways weapons.