Fortnite - Finding Wolverine's Trophy in Dirty Docks explained
Everything you need to know about the third Wolverine challenge.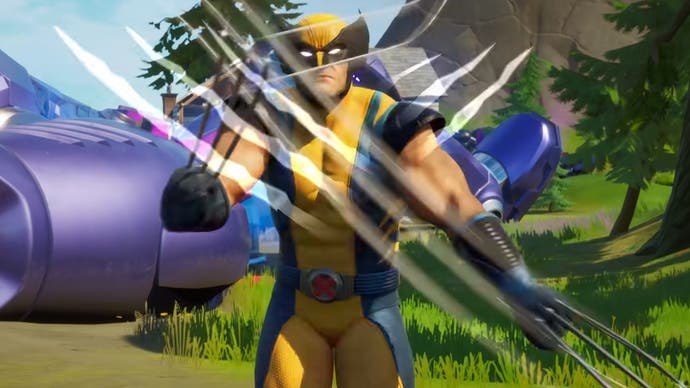 Finding Wolverine's Trophy in Dirty Docks is the third Wolverine challenge you need to complete in Fortnite Chapter 2 Season 4.
The first challenge had you searching for mysterious claw marks, the second raiding a Quinjet patrol site and now we're heading to Dirty Docks to find more evidence of Weapon X.
Completing all of the Wolverine challenges will allow you to unlock the special Wolverine skin, which is in keeping with the Marvel theme of Season 4.
---
Note this particular challenge is no longer able to be completed. What's new? Chapter 4 Season 2 has arrived! New additions include the Grind Rails and Kinetic Blades, along with the new Battle Pass, character collection and Eren Jaeger skin. It's a good idea to know how to get XP fast in Fortnite.
---
On this page:
Wolverine's Trophy location in Fortnite at a glance
Thankfully, unlike the mysterious claw marks challenge, there is only one Wolverine's Trophy that you need to find and it's located near Dirty Docks, which is located in H4 on the Fortnite map.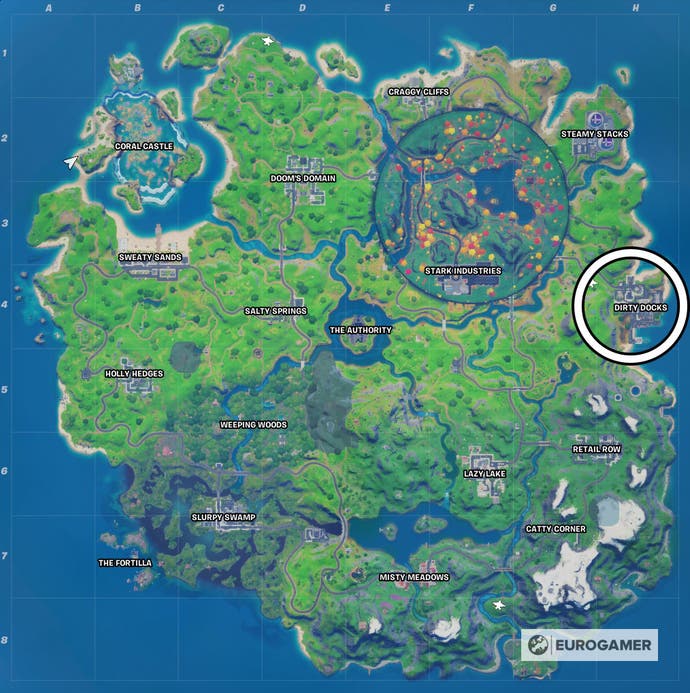 Here is the exact location for Wolverine's Trophy: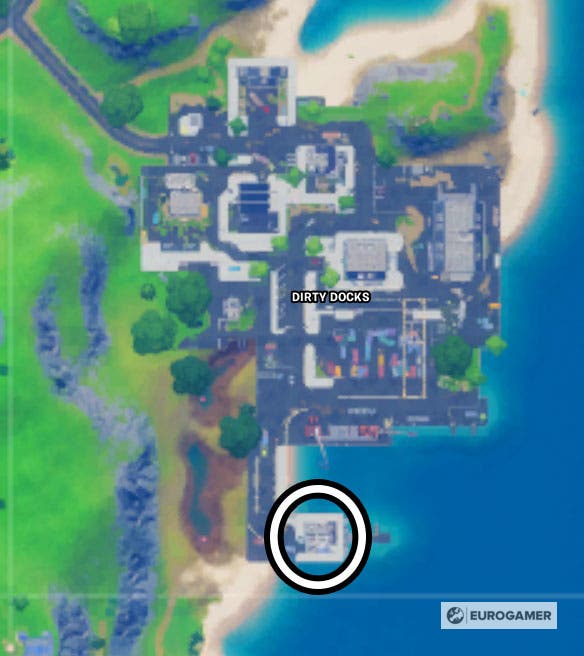 Since you only need to find the trophy once to complete this challenge, which means that, once you've found it, you can get on with your match.
---
Fortnite Chapter 4 Season 2 is here and with it comes Force Abilites and Lightsabers in the Star Wars 2023 event and a new selection of Battle Pass skins! Take a look at the Eren Jaeger skin too! If this is something you want, take a look at our challenge guides that show you the Jaeger's Family Basement location, plus how to find and use ODM Gear. Don't forget to complete the new challenges, including winning arcade games, knocking back players with the Kinetic Blade, shooting targets while on a Grind Rail and restoring health or shields on a Grind Rail. Meanwhile, learn what the best weapons are, new map changes, how to get XP fast, use the best PC settings, earn the Victory Umbrella and earn a Victory Crown.
---
How to find Wolverine's Trophy in Fortnite
To find Wolverine's Trophy, you'll need to visit the southern pier of Dirty Dock, which, luckily, is quite easy to spot from the air.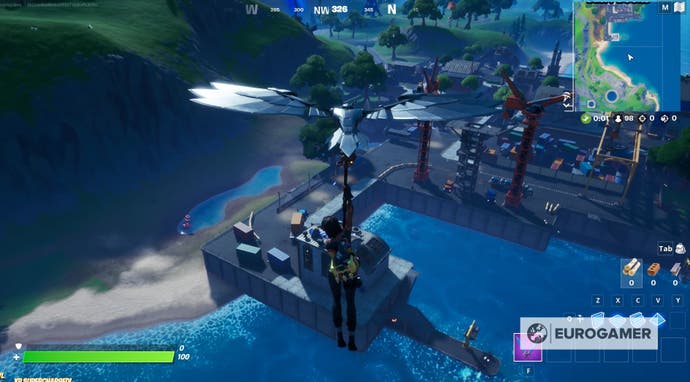 After you've landed, you'll want to head inside the single building standing at the end of this pier, with the best door being the one facing outwards towards the sea.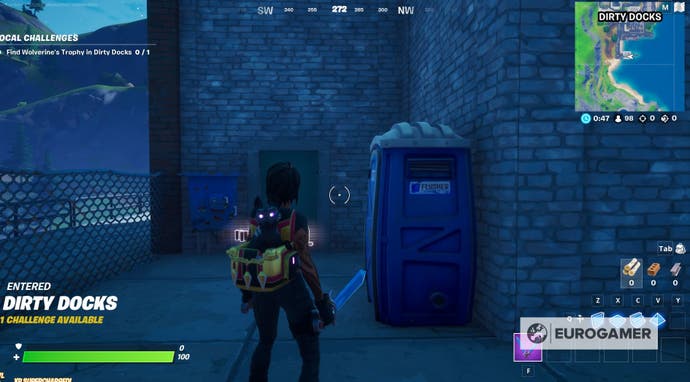 Using this door will ensure that, once you're inside the building, you only need to head through the door directly in front of you to find Wolverine's Trophy.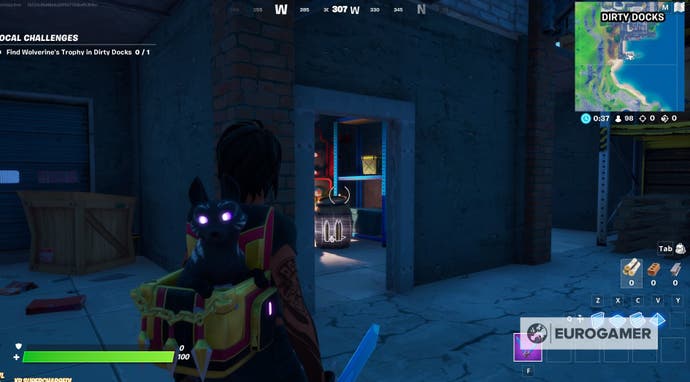 Inside this little room you'll see a wooden box sitting at the bottom of a set of shelves. Smash this box open and you'll find Wolverine's Trophy - now all you have to do is pick it up!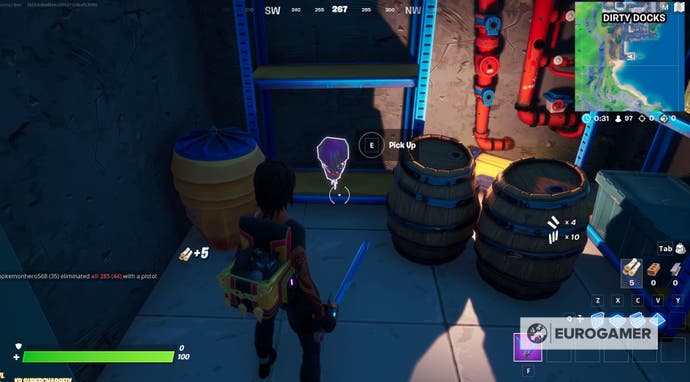 Completing this challenge will reward you with the Wolverine's Trophy back bling, which you will wear for the rest of the match you collect it, but your chosen back bling will resume its place once the match is over.
If you want to learn more about Fortnite Season 4, check out our Season 4 Battle Pass skins guide and the previous Wolverine challenges - investigating the mysterious claw marks and finding the loading screen on a Quinjet.