Fortnite - Cobweb location: Destroying cobwebs in The Authority explained
The best places to find cobwebs in The Authority.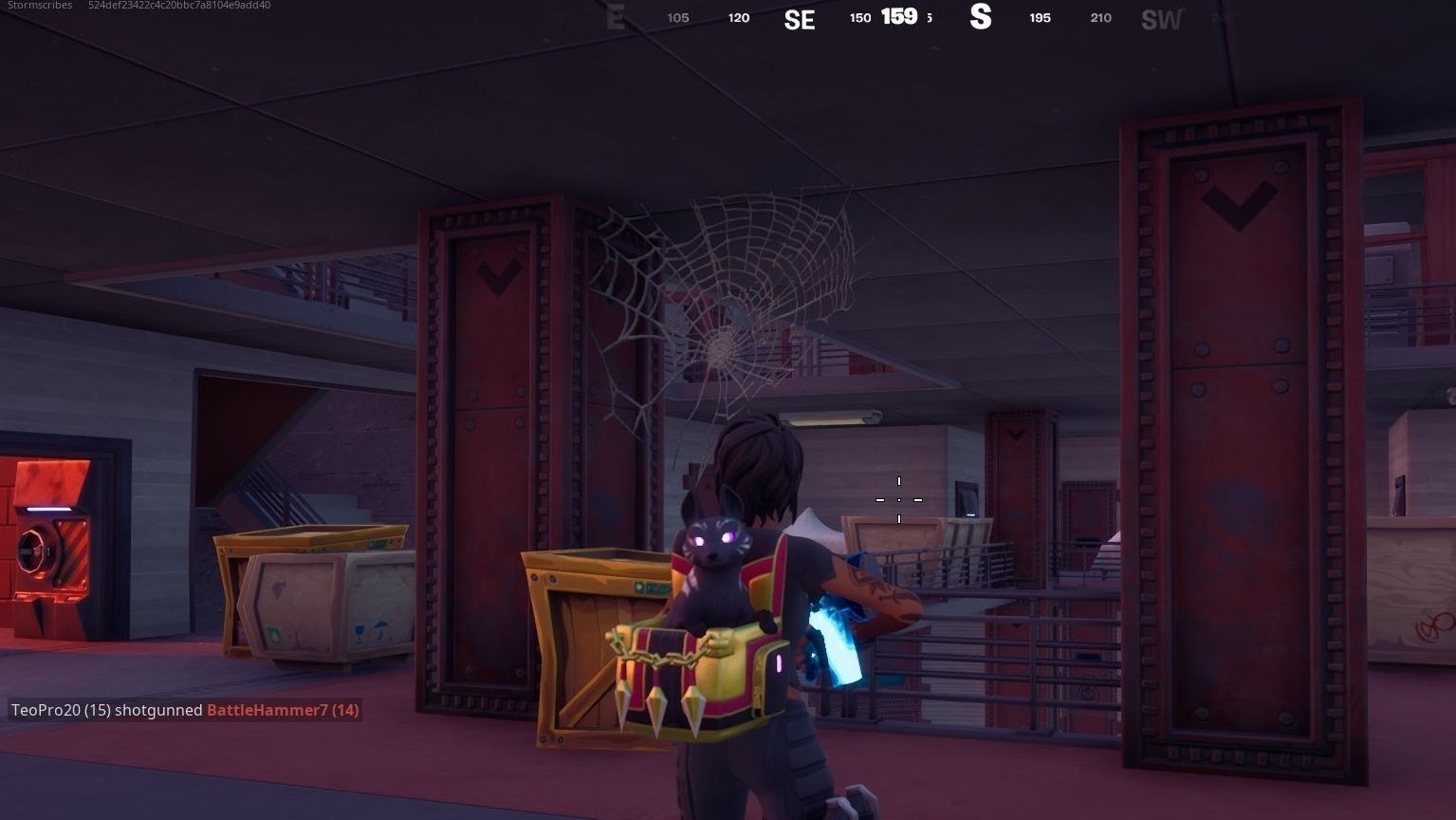 Destroying three cobwebs in The Authority is one of the challenges in Fortnite Chapter 2 Season 4.
The now abandoned Authority is slowly falling into ruin and, amongst the remaining chests, this former spy headquarters is becoming infested with spiders. It's time to clean the place up a bit and destroy some cobwebs!
Completing this challenge will earn you 25,000 XP, which will help you unlock the new Season 4 Battle Pass skins.
---
Note this particular challenge is no longer able to be completed. What's new? Chapter 3 Season 3 has arrived! New additions include Reality Seeds and Saplings and riding animals, along with the new Battle Pass, characters collection and map changes. It's a good idea to know how to get XP fast in Fortnite.
---
On this page:
The Authority location in Fortnite explained
The Authority is located in the centre of the Fortnite map in E4.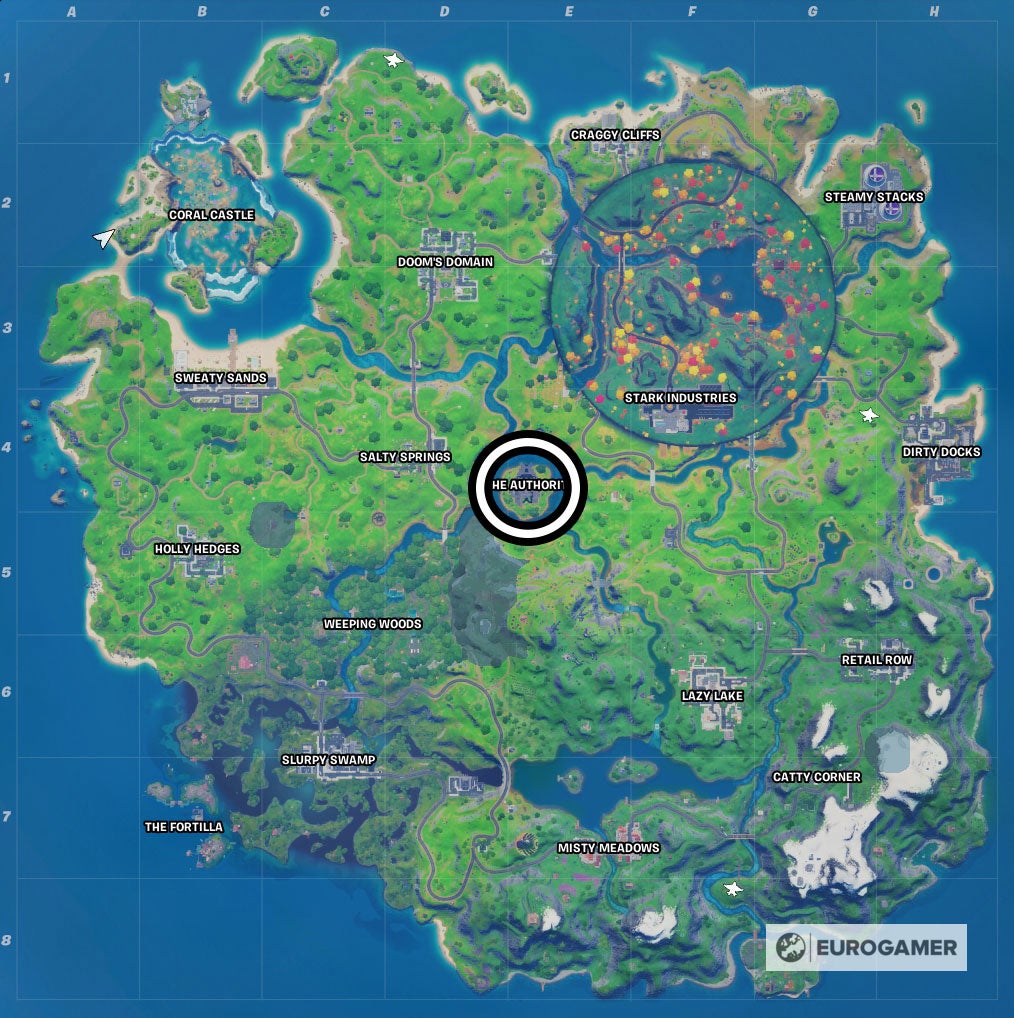 There are multiple ways to enter The Authority; you can land on the walls and zip line in, glide to the top of the building or simply swim through the main entrance.
In previous seasons, The Authority was home to a number of hostile NPC characters, but now, as the cobwebs suggest, it has been abandoned, making other players the only enemy you have to look out for.
The best way to destroy a cobweb is by shooting it and you'll need to destroy three in total to complete this challenge, so make sure you keep an eye on the counter.
---
Fortnite Chapter 4 Chapter 1 is here, complete with a new augments system, the coming arrival of Geralt and the Ageless Champion to beat! We've also got a present list for Winterfest and Cozy Lodge and pizza slice locations. Meanwhile, learn how to get XP fast, earn the Victory Umbrella, find character locations and earn a Victory Crown.
---
Cobweb locations in The Authority in Fortnite explained
To complete this challenge you need to destroy three cobwebs inside The Authority in Fortnite. Thankfully, there's actually quite a lot of cobwebs to be found, so, hopefully, this challenge won't take you very long at all.
When searching for cobwebs, look up into the high corners of rooms or between the metal railings that make up a lot of The Authority.
The best place, however, to find cobwebs is on the western side of The Authority's ground floor. You'll be able to find a good number of cobwebs in this area, including one by the former cells, another in an abandoned office and a third cobweb by some crates.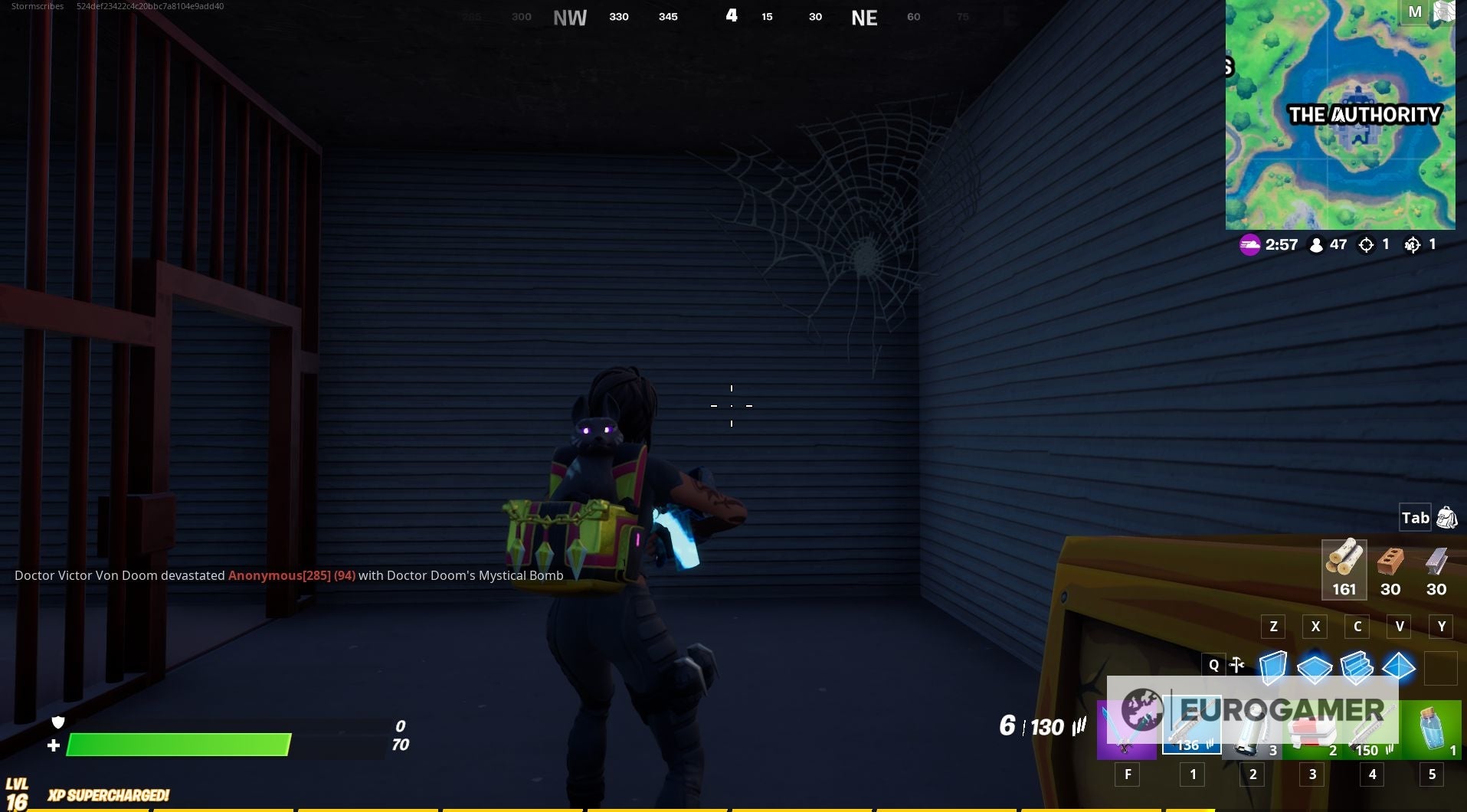 Cobwebs only need to be shot a couple of times to be destroyed and, remember, you must destroy three to complete this challenge.
If you want to learn more about Fortnite Season 4, we recommend checking out our pages on the Season 4 Battle Pass skins, Wolverine challenges, including how to defeat Wolverine, Tony's Stark's hidden lab and how to open the Doom's Domain vault.