Fortnite fishing spot locations - How to catch fish at fishing spots explained
Hooked on a reeling.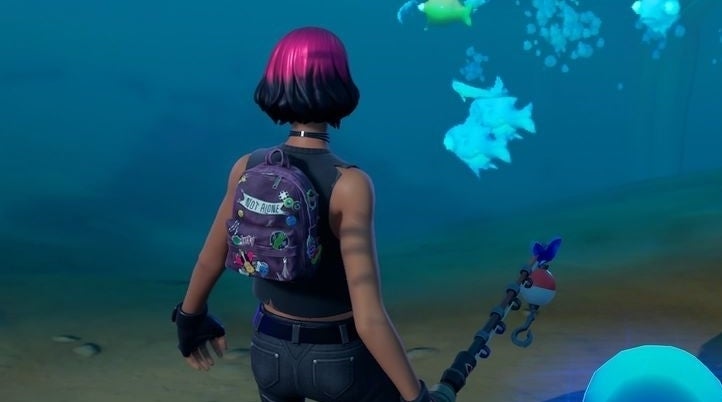 Ignore the deadly storm and vicious players in Fortnite's battle royale for a while and catch fish at fishing spots with our guide instead.
Catch fish at fishing spots is one of the Epic Quests introduced during Week 3 of Fortnite Chapter 2 Season 7.
Instead of looking for specific items such as Alien Artefacts, this quest invites you to take a break from the fray of battle and catch five fishes.
Learning where fishing spot locations are generally is useful if you are need of fish in general - such as building out your fish collection.
This Fornite Season 7 challenge will reward you with 30k XP, which will help you earn Battle Stars for the new Battle Pass skins.
On this page:
---
Note this particular challenge is no longer able to be completed. What's new? Chapter 3 Season 3 has arrived! New additions include Reality Seeds and Saplings and riding animals, along with the new Battle Pass, characters collection and map changes. It's a good idea to know how to get XP fast in Fortnite.
---
Best fishing spot locations in Fortnite explained
If you're familiar with battle royale in Fortnite, then you already know fishing spots are a constant in lakes and rivers. You probably won't have trouble finding them on your own, but it's tricky to find a quiet enough place to complete the challenge without other players interrupting the calm moment. Plus, fishing rods aren't everywhere.
The following spots in the map below have fishing roads nearby, as well as plenty of opportunities to fish: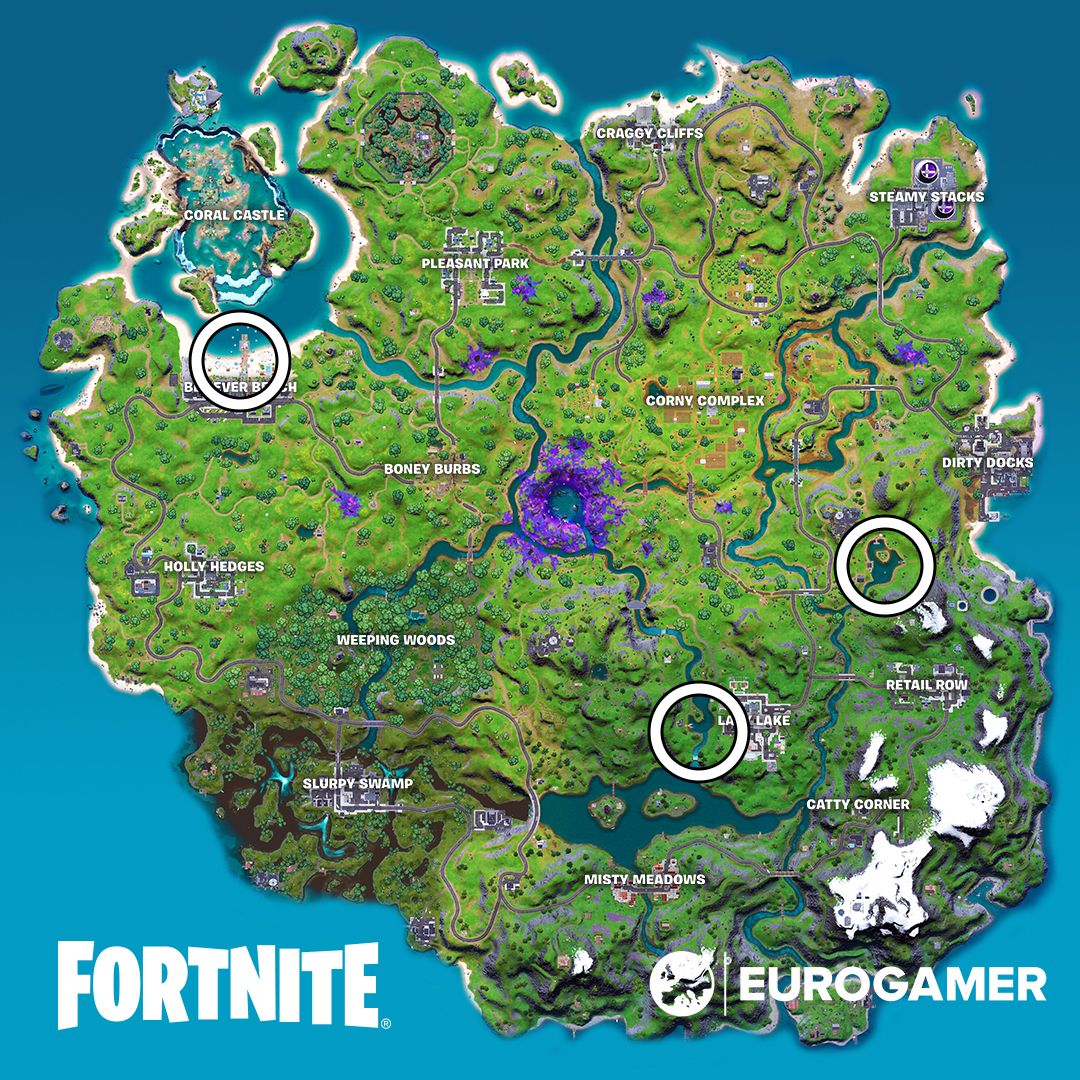 For the Season 7 Epic Challenge, you don't need to find any specific fish. As long as you repeat the action a total of five times, you'll be set.
---
Fortnite Chapter 4 Chapter 1 is here, complete with a new augments system, the coming arrival of Geralt and the Ageless Champion to beat! We've also got a present list for Winterfest and Cozy Lodge and pizza slice locations. Meanwhile, learn how to get XP fast, earn the Victory Umbrella, find character locations and earn a Victory Crown.
---
How to catch fish at fishing spots fast in Fortnite
If you want to know what the quickest method is to ensure the challenge goes smoothly and without straying yourself too far from the map, we have a recommendation.
You're gonna want to head to Lake Canoe for this one. Barely nobody will land here, it's distanced enough from other named locations, and the area itself is expansive enough for you to make a quick run after completing the challenge in case anybody appears.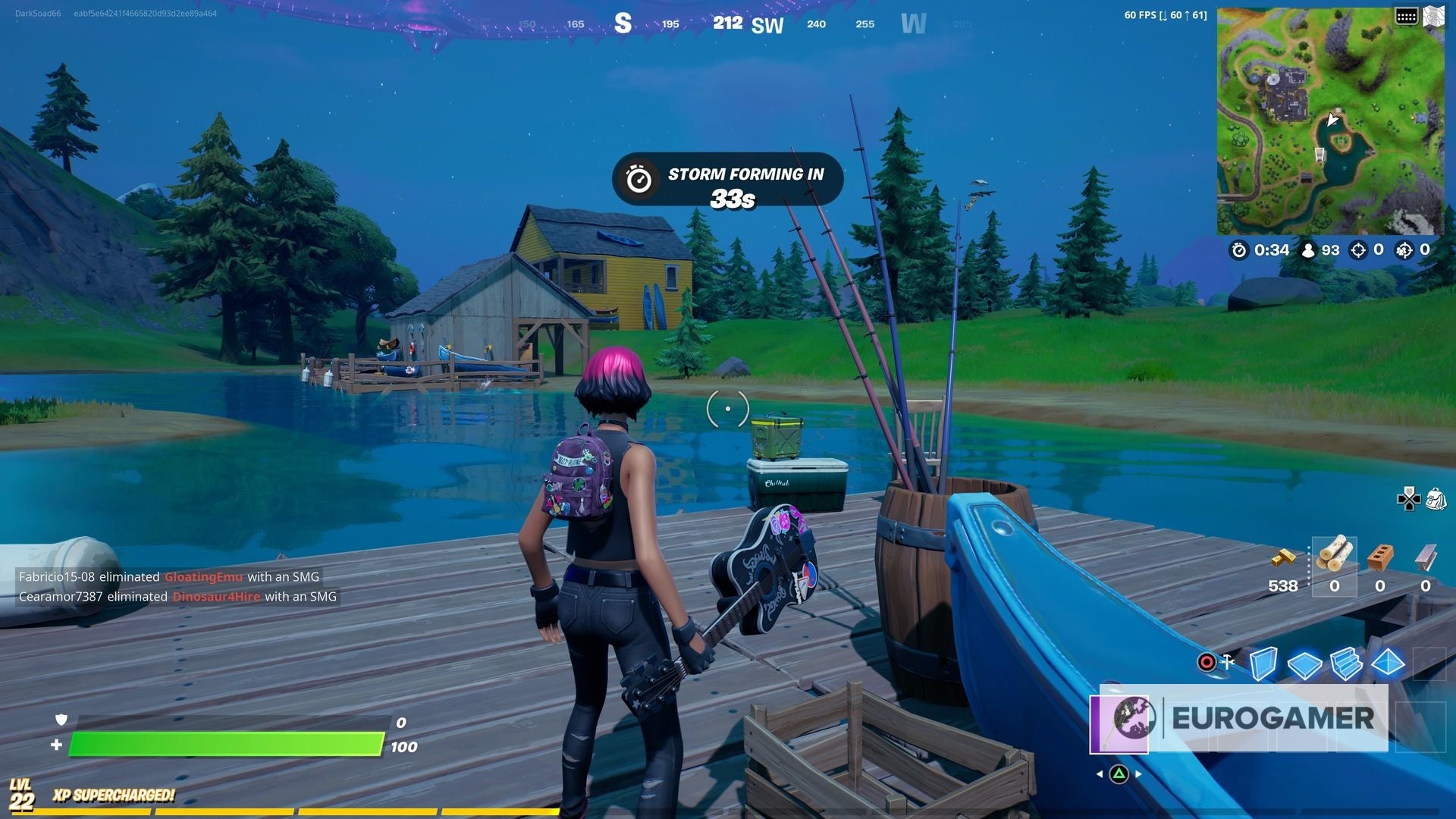 Look for one of the many barrels around the area, break them and you'll obtain a fishing rod. Now, just look for any fishing spot nearby, press the shoulder button (or left click on a mouse) and repeat the action once you see the rod moving in the water.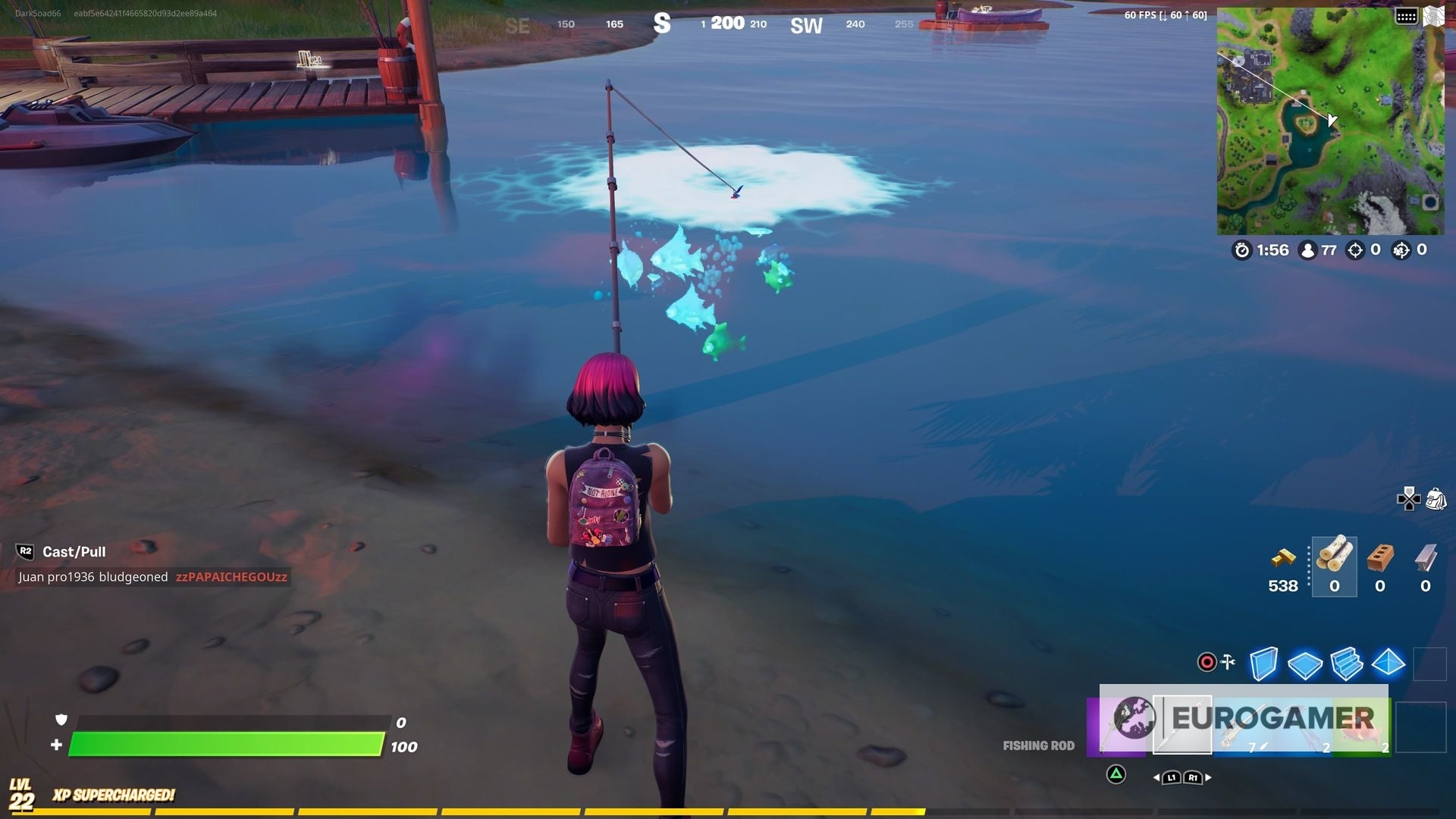 If you're after the Season 7 Epic Challenge, you need to catch a total of five fish. This means that if you pick up a weapon or another object, it won't count towards this specific quest.
Thankfully, it's a rather easy task, and it will take you a minute or two at the most.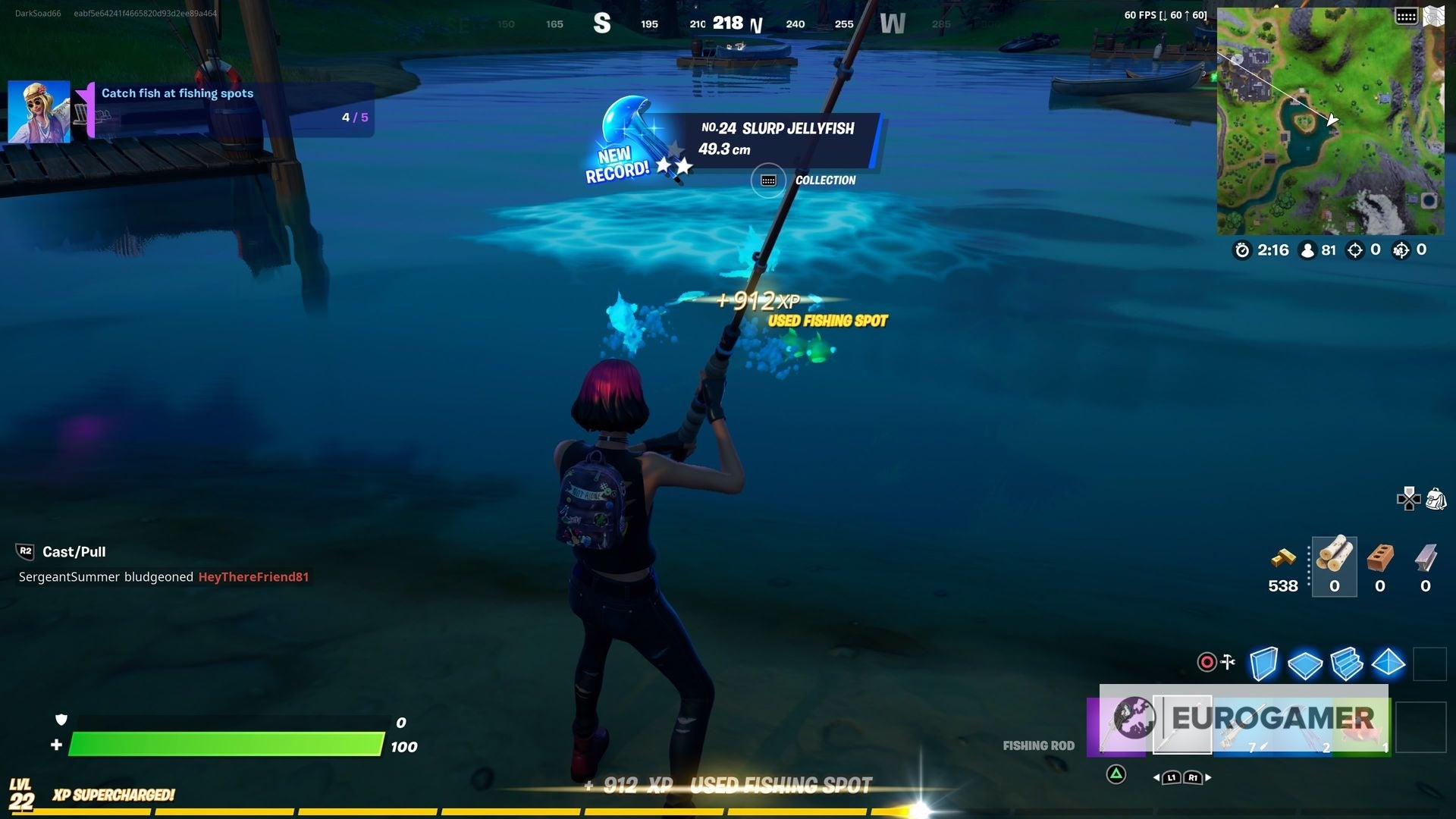 After obtaining all five fishes (you don't need to use them, although they can be useful!) the quest will be over.
If you'd like to learn more about Fortnite Season 7, then check out our guides on the legendary quests, IO Tech Weapons locations, cosmic chests, Season 7 map changes and alien artefacts.