Pokémon Go Buddy distance chart for when Buddy Pokémon drop rewards
Which Buddy Pokémon produce Candy faster than others?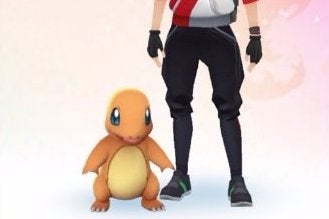 Pokémon Go Buddy Distances allow you to work out which Buddy to accompany you everywhere you go to earn some free Candy.
Similar to Egg hatching in Pokémon Go, it's a background activity that you set and, after a certain distance, will give you rewards.
It'll work slightly differently according to which Pokémon you Buddy up with - in short, rarer Pokémon will take longer to produce Candy - and there's a few quirks and exceptions you should take note of, too.
Buddy distances also correspond to the cost of unlocking a second move for a Pokémon, with further distances requiring higher costs.
On this page:
Why Pokémon Go's Buddy feature is useful
To enable Pokémon Go's Buddy feature, tap your Trainer icon in the corner, select the burger icon in the bottom right corner (for more options) and it's listed there.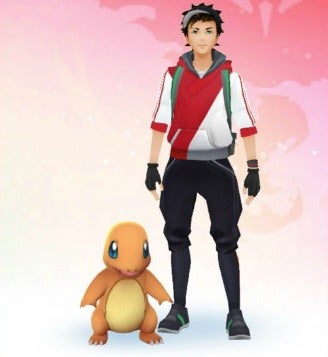 Then, select the Pokémon of your choosing, and you'll be given a goal in kilometers to travel. Once you have reached the target - be it 1km, 3km or 5km, depending on the creature - you'll be given some Candy.
Pokémon Go's Buddy feature allows you to work towards two late-game activities; powering up your Pokémon to take on Gyms, and filling out your Pokedex by evolving the creatures you've already caught.
In order to get more Candy you have to either catch it in the wild or hatch it from an Egg, and since the best Pokémon are usually the hardest to find, Candy is also very difficult to come by.
The Buddy system solves this problem quite nicely. For example, if you provided you catch one Dratini, as long as you keep walking and collecting Candy from your Buddy, you'll one day get your hands on that all elusive Dragonite.
Though, with 1-2 Candy dropping every 5km walked, it could take a while!
Thanks to The Silph Road reddit for help with the below lists, including SilverKylin for Gen 4 listings.
1km Buddy Distance chart
Gen 1:
Caterpie
Metapod
Butterfree
Weedle
Kakuna
Beedrill
Pidgey
Pidgeotto
Pidgeot
Rattata
Raticate
Spearow
Fearow
Pikachu
Raichu
Clefairy
Clefable
Jigglypuff
Wigglytuff
Zubat
Golbat
Geodude
Graveler
Golem
Magikarp
Gyarados
Sentret
Furret
Hoothoot
Noctowl
Ledyba
Ledian
Spinarak
Ariados
Crobat
Slugma
Magcargo
Remoraid
Octillery
Poochyena
Mightyena
Zigzagoon
Linoone
Wurmple
Silcoon
Beautifly
Cascoon
Dustox
Taillow
Swellow
Surskit
Masquerain
Whismur
Loudred
Exploud
Aron
Lairon
Aggron
Gulpin
Swalot
Wailmer
Wailord
Spoink
Grumpig
Barboach
Whiscash
Starly
Staravia
Staraptor
Bidoof
Bibarel
Kriketot
Kricketune
Burmy (any cloak)
Wormadam (any cloak)
Cherubi (both Overcast and Sunny form)
Patrat
Watchog
Lillipup
Herdier
Stoutland
Purrloin
Liepard
Pidove
Tranquil
Unfezant
Woobat
Swoobat
Sewaddle
Swadloon
Leavanny
Venipede
Whirlipede
Scolipede
Cottonee
Whimsicott
Petili
Liligant
Basculin (both Red and Blue-striped form)
Maractus
Dwebble
Crustle
Emolga
Tynamo
Eelektrik
Eelektross
Bunnelby
Diggersby
Fletchling
Fletchinder
Talonflame
Skwovet
Greedent
Obstagoon
3km Buddy Distance chart
Gen 1:
5km Buddy Distance chart
Gen 1:
Onix
Chansey
Mr. Mime
Scyther
Jynx
Electabuzz
Magmar
Pinsir
Lapras
Omanyte
Omastar
Kabuto
Kabutops
Aerodactyl
Snorlax
Dratini
Dragonair
Dragonite
Mareep
Flaaffy
Ampharos
Sudowoodo
Pineco
Forretress
Gligar
Delibird
Mantine
Skarmory
Miltank
Blissey
Larvitar
Pupitar
Tyranitar
Ralts
Kirlia
Gardevoir
Slakoth
Vigoroth
Slaking
Nincada
Ninjask
Shedinja
Sableye
Mawile
Trapinch
Vibrava
Flygon
Feebas
Milotic
Kecleon
Tropius
Chimecho
Absol
Relicanth
Bagon
Shelgon
Salamence
Beldum
Metang
Metagross
Shinx
Luxio
Luxray
Cranidos
Rampardos
Shieldon
Bastiodon
Pachirisu
Driloon
Drifblim
Chatot
Gible
Gabite
Garchomp
Riolu
Lucario
Skorupi
Drapion
Carnivine
Rotom
Timburr
Gurdurr
Conkeldurr
Throh
Sawk
Sandile
Krokorok
Krookodile
Sigilyph
Tirtouga
Carracosta
Archen
Archeops
Alomomola
Klink
Klang
Klinklang
Litwick
Lampent
Axew
Fraxure
Haxorus
Cryogonal
Stunfisk
Golett
Golurk
Pawniard
Bisharp
Rufflet
Braviary
Vullaby
Mandibuzz
Deino
Zweilous
Hydreigon
20km Buddy Distances explained
All Legendary Pokemon require 20km before they drop Candy, such as the Articuno, Moltres and Zapdos from Gen 1, Lugia and Ho-Oh from Gen 2, and so on.
With such high distances, we recommend you use Rare Candy to level up these creatures instead.
---
New to the game is a long overdue Mega Evolution update, which has arrived alongside the A Mega Moment research. May 2022 is closing with the Alola to Alola event and special research quest, which has four different sets of challenges for you to choose from. Currently both the Ultra League and Element Cup are running in the Go Battle League. Elsewhere, we've recently seen the release of more Gen 7 Pokémon as part of the Season of Alola. The first details surrounding Go Fest 2022 have also been announced, including the event date.
---
Other things to know about Pokémon Go's Buddy system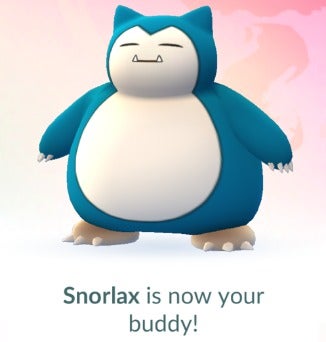 While most Pokémon will be alongside you on the Trainer screen, walking a total of 10km with Pikachu as your Buddy will see him sit on your shoulder, showing a sign of your close friendship. Togepi, meanwhile, will be held in your arms. Cute!
Contrary to some rumours, you don't receive any XP for walking your Buddy Pokémon, just Candy.
It's believed there is no daily limit to the amount of Candy you can earn through the Buddy system in one day.
Like hatching Eggs, using Pokémon Go Plus will contribute to the distance walked for your Buddy.
Any Pokémon currently assigned as your Buddy can't be withdrawn from your inventory to defend a friendly Gym. To get around this, be sure to use a lower tier of that Pokémon evolution family (a Dratini instead of a Dragonite, for example) or just another of that same creature. You can, however, use it to fight in Gyms.
All creatures in the same evolution chain require the same amount of walking distance for Candy to drop - allowing you to put their later evolutions to work in Gyms.
Pokémon that have fainted can be used as your Buddy.
Evolving your Pokémon will reset your Candy counter, so time those evolutions wisely.
Buddy distances are used to calculate the cost of unlocking a second move for a Pokémon. The further the distance, the higher the cost.
Will you support Eurogamer?
We want to make Eurogamer better, and that means better for our readers - not for algorithms. You can help! Become a supporter of Eurogamer and you can view the site completely ad-free, as well as gaining exclusive access to articles, podcasts and conversations that will bring you closer to the team, the stories, and the games we all love. Subscriptions start at £3.99 / $4.99 per month.