Pokémon Go Unown and everything we know about the elusive alphabet Pokémon
It's exceedingly rare, but the Gen 2 Pokémon and its many forms are out there.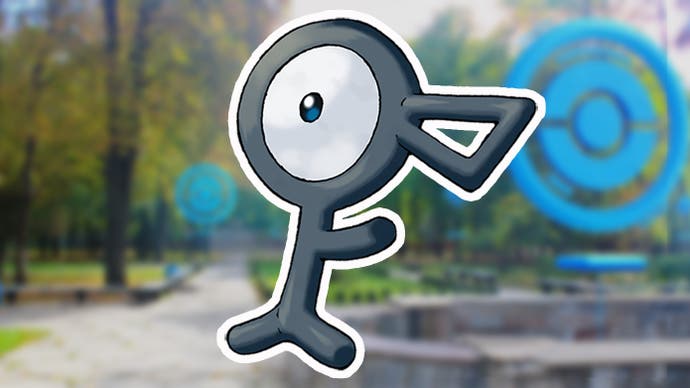 Pokémon Go's Unown is one of the more elusive creatures from Gen 2, having already reached near mythical status among players.
As well as being an incredibly rare Pokémon spawn, Unown only tends to appear during special events in Pokémon Go, such as the annual Go Fest and Safari Zone.
It can also be made available in Eggs as part of global events - such as the Ultra Bonus unlock in September 2019, when the glyphs U, L, T, R and A were available.
Last, but not least, Unown is occasionally in raids, but as with the above, this is incredibly rare.
So, what do you do if you are unable to attend these events, which are frequently in major cities somewehere else in the world? While there is no definitive way to catch it, there are ways you can increase your success in eventually finding and catching Unown in Pokemon Go.
On this page:
What is Unown?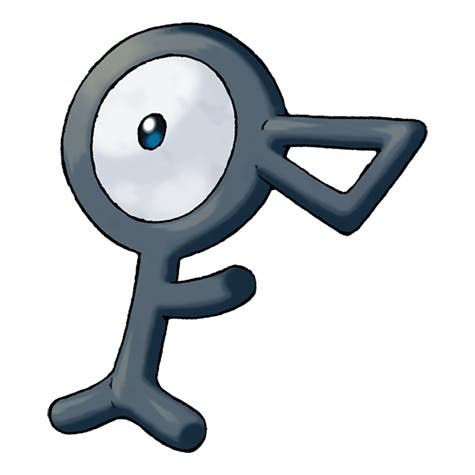 Unown, the Symbol Pokémon, was introduced in handheld entries Pokémon Gold and Silver. It has 28 forms – one for each letter of the Latin alphabet (A–Z), along with a question mark and exclamation mark. These tend to make up special messages to players in the main series games, such as in Pokémon Legends: Arceus, where Unown would literally spell out hints as to where to catch them.
Catching your first three Unown in Pokémon Go will unlock a new Medal specifically for finding all forms, which will upgrade to Silver on 10 unique forms caught, and then Gold for all 26.
While this medal does not increase the chances of finding or catching Unown, it is a psychic-type Pokémon, so upgrading your Psychic medal to platinum will, of course, help increase your catch-rate.
Similar to Pokémon with multiple forms - such as Castform - Unown only occupies one entry in the Pokedex. It does, however, display all forms you've caught, with each one represented by a floating bubble.
However, it's worth noting since the addition of Furfrou and the ability to change forms, this is not a form you can change; if you want Unown B, you need to catch Unown B, for example.
Other interesting things to note are that it Unown doesn't evolve, it's weak to bug, dark and ghost Pokémon (although has no real use in Go Battle League), has no gender, and in Pokémon Go has the moves Hidden Power and Struggle.
What we know about Unown in Pokémon Go
Unown has been available to catch in the wild since the introduction of Gen 2's Johto update in February 2017, as seen in countless Reddit reports and YouTube videos, such as this one by BroNixTV, showing three forms in action:
The general consensus is, unless part of an event, Unown spawns are completely random and incredibly rare.
While there's some research and discussion on whether Unown is assigned to certain spawn points or biomes - including an investigation specific to London - there has been nothing conclusive. Unown could be part of many biomes, or none at all, but either way it's incredibly rare to find.
So how do you increase your chances of finding one? Simply by keeping a keen eye on your in-game radar, and possibly using (unofficial and fan organised) online radars and trackers in many of the world's cities that can flag up the appearances of rare creatures.
Unless you can catch one at an event, catching Unown is a case of patience of and a healthy dose of luck - something seasoned Pokémon Go players should be used to by now!
---
The Season of Adventures Abound is here! Currently the Out to Play event is running. You can also work on the Timed Investigation: Master Ball quest and compete in the Go Battle League. Be sure to compete in Shadow Raids, complete Routes, use Daily Adventure Incense for the chance of encountering Galarian Articuno, Galarian Zapdos and Galarian Moltres. This incense may also give you encounters with other rare Pokémon in Pokémon Go.
---
How to catch every Unown in Pokémon Go
Completing the 'Unowndex' is one of those badges of honour that Pokémon players love to chase. However, doing so in Pokémon Go is vastly more difficult than any of the main series games — especially if you're late to the party.
There are a few other things to know about Unown:
This means that the only reliable way to catch them all is to either travel to places these events, or trade with someone who has done so. But since you need to physically near the person you're trading with, this is both extremely difficult to organise and unlikely to happen. Personally, we're holding out for an Unown Commutunity Day where you gotta catch 'em all as part of a collection challenge.
Good luck hunting down Unown!