Pokémon Go Eevee evolution: How to evolve Eevee into Sylveon, Leafeon, Glaceon, Umbreon, Espeon, Vaporeon, Jolteon and Flareon
A hidden reference to the TV show allows you choose which Eeveelution you'll receive.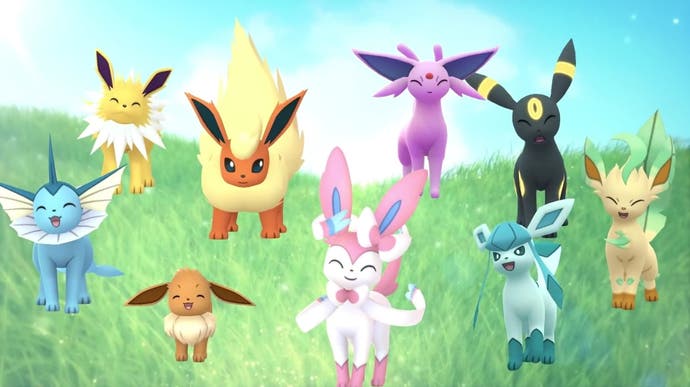 How to evolve Eevee continues to be one of the bigger talking points in Pokémon Go.
In the classic Pokémon games, Eevee can evolve into different typing varieties - referred to as Eeveelutions by fans - based on the use of special items, its happiness level, moves it has available and even the time of day.
With Candy in Pokémon Go, the way you evolve Pokémon is much simpler, and as such, you cannot use the tried-and-tested method of using one of three elemental stones to turn Eevee into Flareon, Jolteon and Vaporeon or the alternative methods for Umbreon, Espeon, Leafeon, Glaceon and Sylveon.
After you've gathered enough Eevee Candy, we recommend visiting our Buddy Adventure and Lure Modules explainers as both impact which Eeveelution your Eevee becomes - including a neat trick will get you the evolution you need by using a special Eevee name.
On this page:
Pokémon Go Eeveelutions: How to evolve Eevee into evolutions Sylveon, Leafeon, Glaceon, Umbreon, Espeon, Vaporeon, Flareon and Jolteon with these Eevee names
Here's how Eevee evolutions work. If you choose to evolve Eevee without any meddling - by feeding it 25 Eevee candy - then it'll turn to Vaporeon, Jolteon or Flareon at random.
However, players have discovered a trick that allows you to target any of Sylveon, Leafeon, Glaceon, Espeon, Umbreon, Flareon, Jolteon or Vaporeon by using one of the following Eevee names: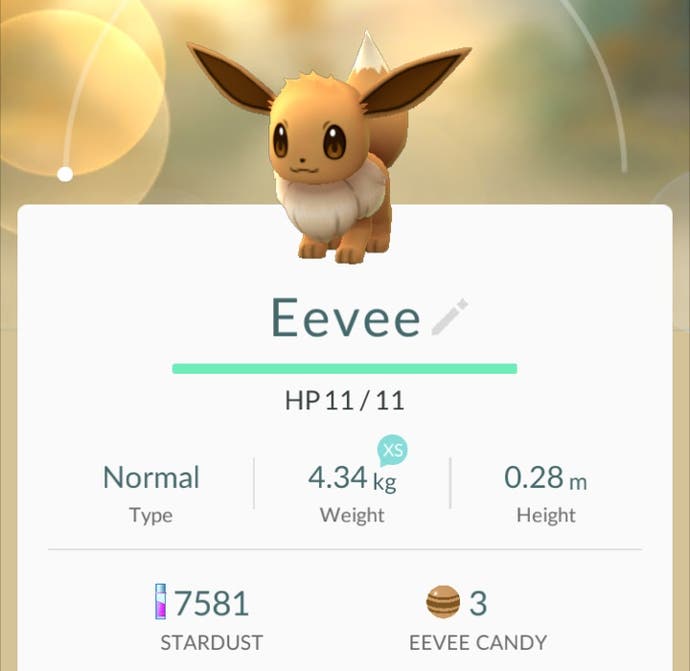 Rename Eevee as Kira to evolve into fairy-type Sylveon
Rename Eevee as Linnea to evolve into leaf-type Leafeon
Rename Eevee as Rea to evolve into ice-type Glaceon
Rename Eevee as Sakura to evolve into psychic-type Espeon
Rename Eevee as Tamao to evolve into dark-type Umbreon
Rename Eevee as Rainer to evolve into water-type Vaporeon
Rename Eevee as Sparky to evolve into lightning-type Jolteon
Rename Eevee as Pyro to evolve into fire-type Flareon
Important note - the trick only works once per evolution type, so make sure you choose Eevees with the best CP values before you evolve them into the type you want.
Thank you to redwineandbeer from reddit for confirming the nickname for Sylveon.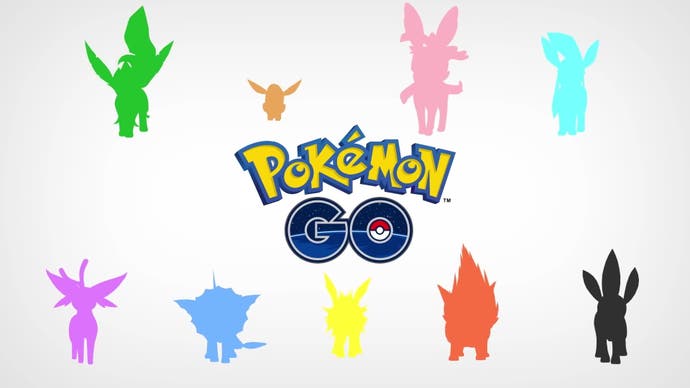 That said, for select Eevee evolutions, its possible to get the specific types you want through a second method...
How to evolve Eevee into Sylveon in Pokémon Go
Sylveon was finally released into Pokémon Go on May 25th, 2021 as part of the Luminous Legends Y event.
Though it can only be used once, the easiest way to evolve an Eevee into Sylveon is to change its nickname to Kira and ensure you have at least 25 Eevee Candy.
Before you press evolve, however, make sure the silhouette for Sylveon is on the evolve button - if it's not then you're Eevee may evolve into a different Eeveelution.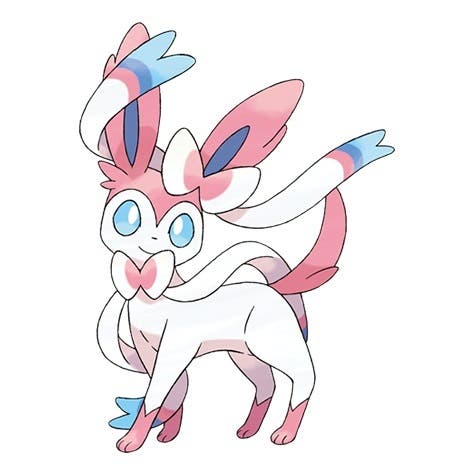 If this does occur for the you, it can be easily fixed by closing Pokémon Go and opening it again.
Once you've used the name trick, Eevee can be evolved into Sylveon by earning 70 Buddy hearts with it, which means your chosen Eevee needs to be at Great Buddy Level. Swapping buddies will not reset your progress towards Sylveon, so feel free to change your Buddy Pokémon freely.
You'll also still need 25 Eevee Candy.
This evolution method is in keeping with how you must have a high friendship level with an Eevee, along with it knowing a fairy-type move, if you wish to evolve it into a Sylveon in the main-line series.
Don't worry about Eevee evolving into Espeon or Umbreon instead, because, thanks to gamewith_pkgo from Twitter, we know Sylveon will appear as a separate evolution option, allowing you to pick the correct Eeveeultion.
You can also evolve a shiny or flower crown Eevee to earn yourself a shiny or flower crown Sylveon.
---
The Season of Hidden Gems is nearly here! Don't forget to claim the Let's GO! quest so you can get a Master Ball before it arrives. You can also partake in a new Shadow Raid. As you continue your Pokémon Go adventure, make sure to battle in the new Go Battle League season. Don't forget to take a look at the Remote Raid Passes changes or work on the Grass and Gratitude quest. Elsewhere, be sure to use Daily Adventure Incense for the chance of encountering Galarian Articuno, Galarian Zapdos and Galarian Moltres. This incense may also give you encounters with other rare Pokémon in Pokémon Go.
---
Alternate Eevee evolution methods for Leafeon, Glaceon, Umbreon and Espeon
Gen 4's Leafeon and Glaceon have a second Eevee evolution method, by using the Mossy Lure or Glacial Lure respectively. When you're in range of that PokéStop with the Lure enabled, go to your Eevee and choose the Evolution.
Meanwhile, Gen 2's Umbreon and Espeon also have a second Eevee evolution method. Walk your Eevee as a Buddy for 10km, then evolve it either during the night (Umbreon) or day (Espeon) and it'll turn into the desired evolution.
Note you specifically need to walk 10k and earn two Candies in the process, then keep Eevee as your Buddy when evolving, and be either day or night during the game itself for it to work (thanks to Daviebruce72 on reddit for clarifying).
Since the naming trick only works once per evolution type, this appears to be a useful way to get a second Espeon or Umbreon with some reliability.
What is the best Eevee evolution in Pokémon Go?
If you have a high stat Eevee, you'll want to make the most out of it and choose the best possible evolution available. This depends on your needs, of course - but it's clear some are more useful than others.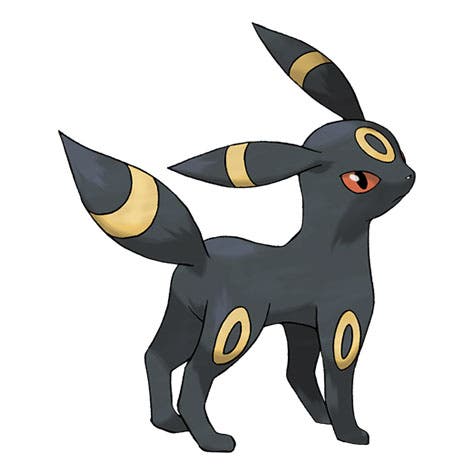 Our picks for the best Eevee evolutions in Pokémon Go are Sylveon, Espeon, Umbreon and Glaceon.
Sylveon and Espeon are among the best of their respective types - Fairy and Psychic - and though they aren't the most powerful (especially when considering Legendaries) Eevee has one advantage - being easy to find, meaning you'll plenty of opportunities to catch and get Eevee Candy. In short, Sylveon and Espeon are superb budget Fairy and Psychic picks to help round off any line-up.
Though not the best of their types, if we're thinking budget picks are what Eevee is good for, then Glaceon fits the bill, especially as there are few ice types available year round. Meanwhile, Umbreon is a useful Battle League choice at lower leagues such as Great League; its attacks will be super effective against both Ghost and Psychic-type Pokémon, and will really hold its own against fairy attacks, a Battle League staple.
What you need to know about Eevee Evolution names in Pokémon Go
Why Sakura, Tamao, Sparky, Rainer and Pyro? The original three are the names of the Eevee brothers from the Pokémon anime, who meet with Ash and the gang in episode 40 to show off their respective Eevee evolutions.
Espeon and Umbreon also take their nicknames from the Pokémon anime, but their characters are human not Pokémon. In Trouble's Brewing - the 26th epsiode of Pokémon: Johto League Champions - Ash and the gang meet the five Kimono sisters of Ecruteak City. Each of these sisters partners with an Eeveelution - Sakura with Espeon and Tamao with Umbreon.
If you've played Pokémon Silver, Gold, Crystal, Heartgold or Soulsilver, then you may remember battling the Kimono sisters yourself!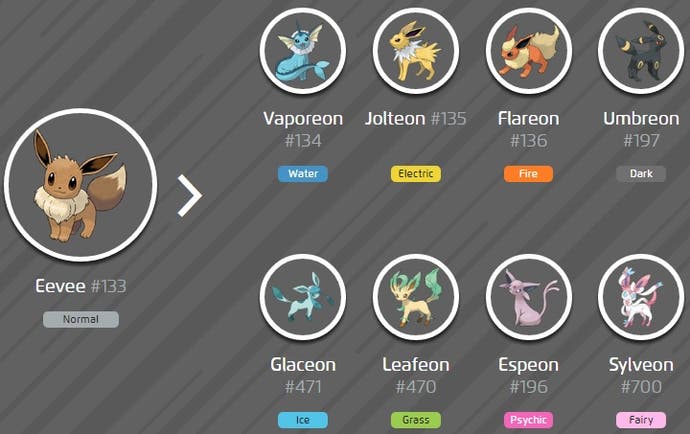 Leafeon and Glaceon, however, take their names from trainers in Pokémon Sun and Moon rather than the anime. You'll encounter these two trainers in your quest to earn the Eevium Z - Linnea, of course, has Leafeon in her team and Rea has Glaceon.
Finally, Sylveon also takes it's nickname - Kira - from one of the Eevium Z trainers. Though, if you're a Death Note fan, this name will have a different meaning for you...
Once you have called your Eevee into one of the above names, you should quit and reload the app to double check the name change has taken place, which is important considering the servers can lean to be on the unreliable side.
Once you've double checked the new name is indeed in place, then evolve the Eevee as you would any other Pokémon by feeding it Candy, and it should take the form of your chosen type.